Frontpage Popular News
What We're Listening To This Weekend: Your Friday Playlist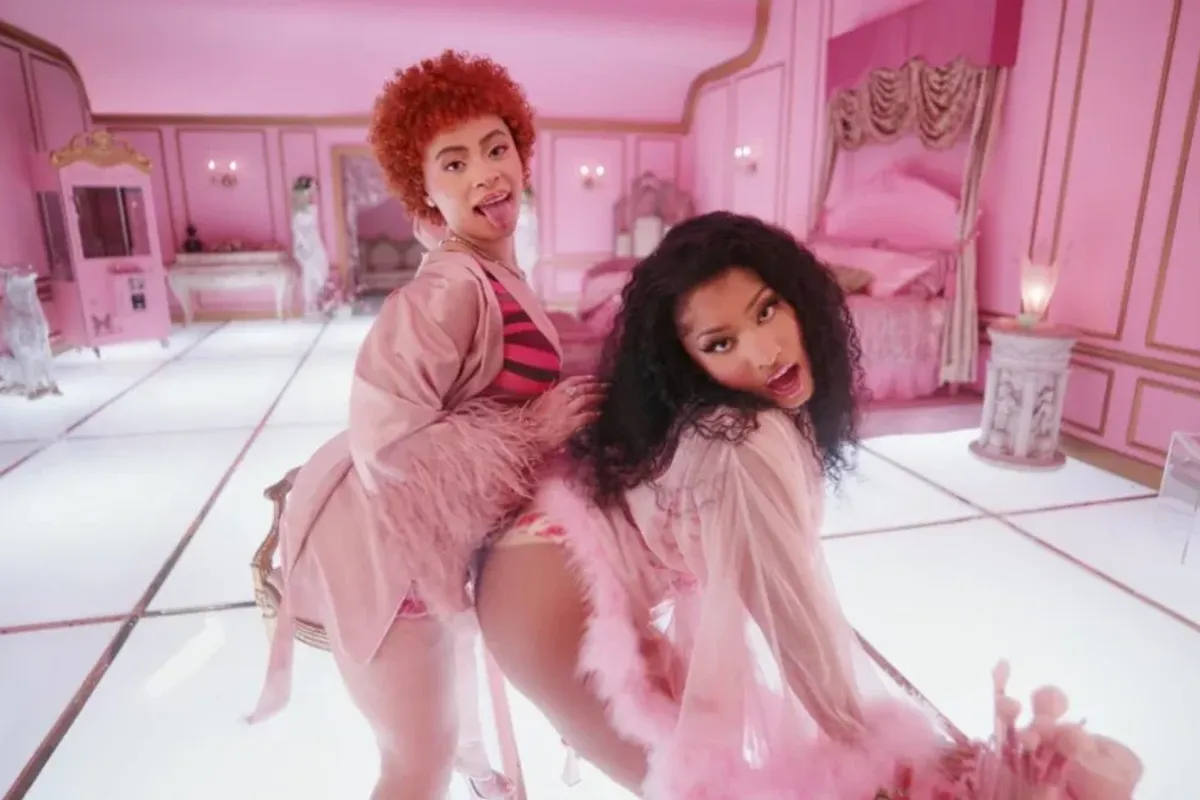 Ice Spice YouTube "Princess Diana" with Nicki Minaj
I love listening to music. You've probably gathered that if you've seen or read any of my interviews…but it's true! Music makes the world go round.
---
Especially on the weekends when the weather is this nice. It's almost sinful not to curate a playlist and spend time outside with my friends. Everyone goes to me for playlist recs, so I'm constantly on the lookout for new tunes that everyone will like.
There's a constant stream of new songs every week, and I'm here to give you your ultimate weekend playlist with the best new music out there. If you're looking for something to freshen up your Spotify or Apple Music repertoire…here's my picks for this week's Friday Playlist!
Lewis Capaldi "Wish You The Best"
Lewis Capaldi is one of music's greatest voices right now. With crooning vocals and lyrics to shatter anyone's heart…"Wish You The Best" is a Capaldi classic. A breakup anthem that is soon to hit radio stations on repeat, "WYTB" is everything a fan could ask for and more.
Hot off a new documentary, a few new singles, and a busy 2023, Lewis' new single is the perfect relaxing intro to your weekend playlist.
Ice Spice, Nicki Minaj "Princess Diana"
To get the party started, we have Queen Nicki Minaj pairing with Princess Ice Spice on Ice Spice's "Princess Diana." Ice Spice has quickly risen to stardom in the music world, gaining respect and recognition from some of the world's biggest rappers. Her face is seen on billboards everywhere following her TikTok famous track "Boy's A Liar."
"Princess Diana" is the track that makes you want to get up and dance with your friends. It's ready for pregame playlists across the country, and just in time for a great weekend.
Lauren Spencer Smith ft. GAYLE and Em "Fantasy"
Lauren Spencer Smith knows a thing or two about toxic relationships. Combine her talent with GAYLE, who wrote breakup anthem "abcdefu" and Em Beihold, and you have yourself a hit record. It's empowering, it's refreshing, and it's worthy of a listen.
Spencer Smith is the breakthrough act of 2022, and "Fantasy" solidifies that. She's a talented singer-songwriter who can relate to any listener.
Austin Millz, ESTELLE "Freeway"
DJ Austin Millz has released EDM banger "Freeway" with the legendary ESTELLE. You may know ESTELLE's vocals from "American Boy (ft. Kanye West)", but "Freeway" takes you to a whole new world of dance beats and club vibes. It could make anyone feel like they're at a club in Ibiza.
You won't want to miss Austin Millz this year, who has already had a few major singles. "Freeway" is all good vibes and makes you feel the way music should: like an escape to a far away oasis.
Quinn XCII, "Georgia Peach"
With Quinn XCII's smooth vocals and his even catchier lyrics, "Georgia Peach" is your summer anthem. It's perfectly paired with a glass of wine on the beach, reminiscent of good times. It literally makes you want to go outside and have fun.
An accompanying music video with TikTok's finest @Octopusslover8 (Jake Shane) and an upcoming tour in May with A R I Z O N A and Julia Wolf, it truly is the summer of Quinn. He talked about his new album, The People's Champ, with Popdust recently!
Lyn Lapid, "poster boy"
20 year-old Lyn Lapid is making a name for herself in the music industry right now. With a sophomore EP lurking in the shadows, "poster boy" is the latest single from a much-anticipated body of work. Her previous single "Do U Really" enforces Lyn Lapid's insane talent.
Lyn was discovered after launching her mega-successful TikTok page, which garnered 1 billion views and 5 million followers in no time. "poster boy" is the perfect introduction to Lyn's music..not to be missed.