MUSIC
Also, A Great Big World, Madelin & Jacki Stone Reflect on Life, Love, and Passion.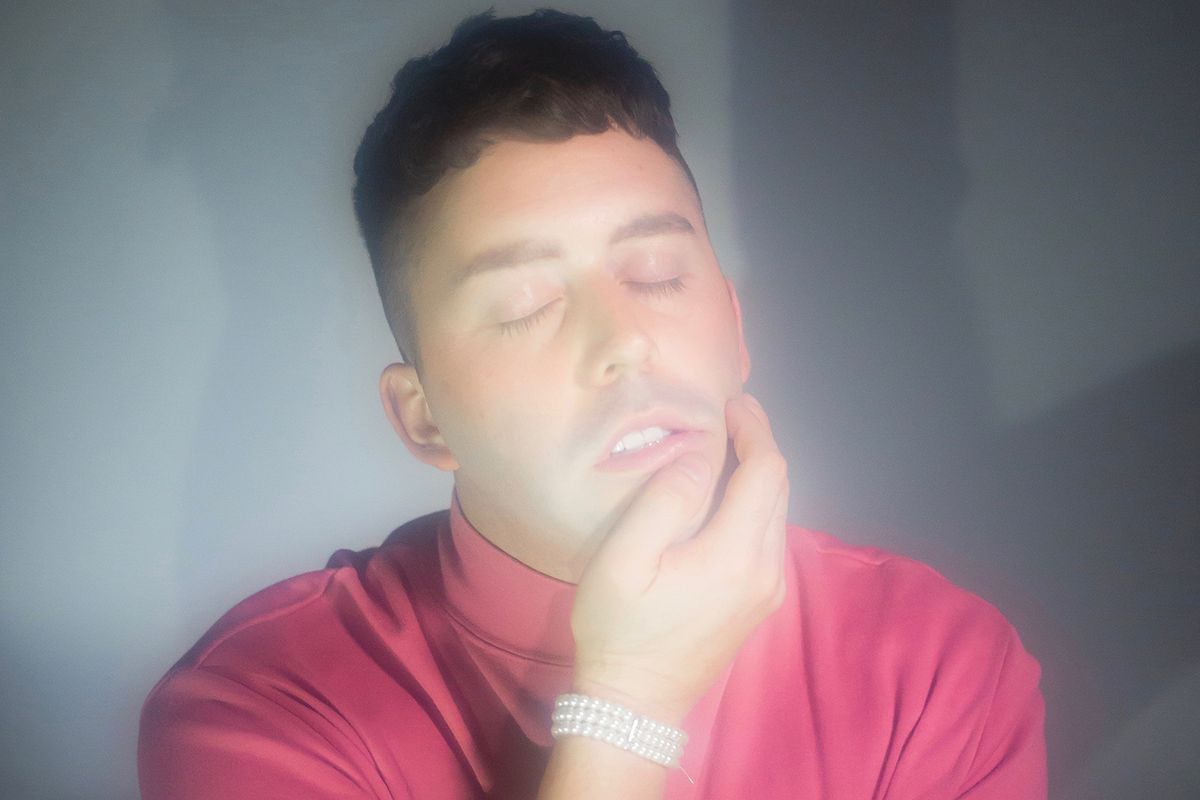 Jerry Maestas
Big messages with even bigger club beats.
Ready to Pop is a safe space. Let the anxiety drip away, and bask in the flavors of true LGBTQIA+ power. You'll be swept away in thick club glitter, doused with messages of acceptance, heartbreak, and octane-fueled energy. There's often a misconception that the LGBTQIA+ community doesn't have much to talk about in music but we're all the same: we are just human forms with hearts that break way too easily. Below, check out our latest obsessions, rated on a (slay) scale of "Super Chill" to "Shook" to "Wig Snatched."
---
Leland - "Run into You"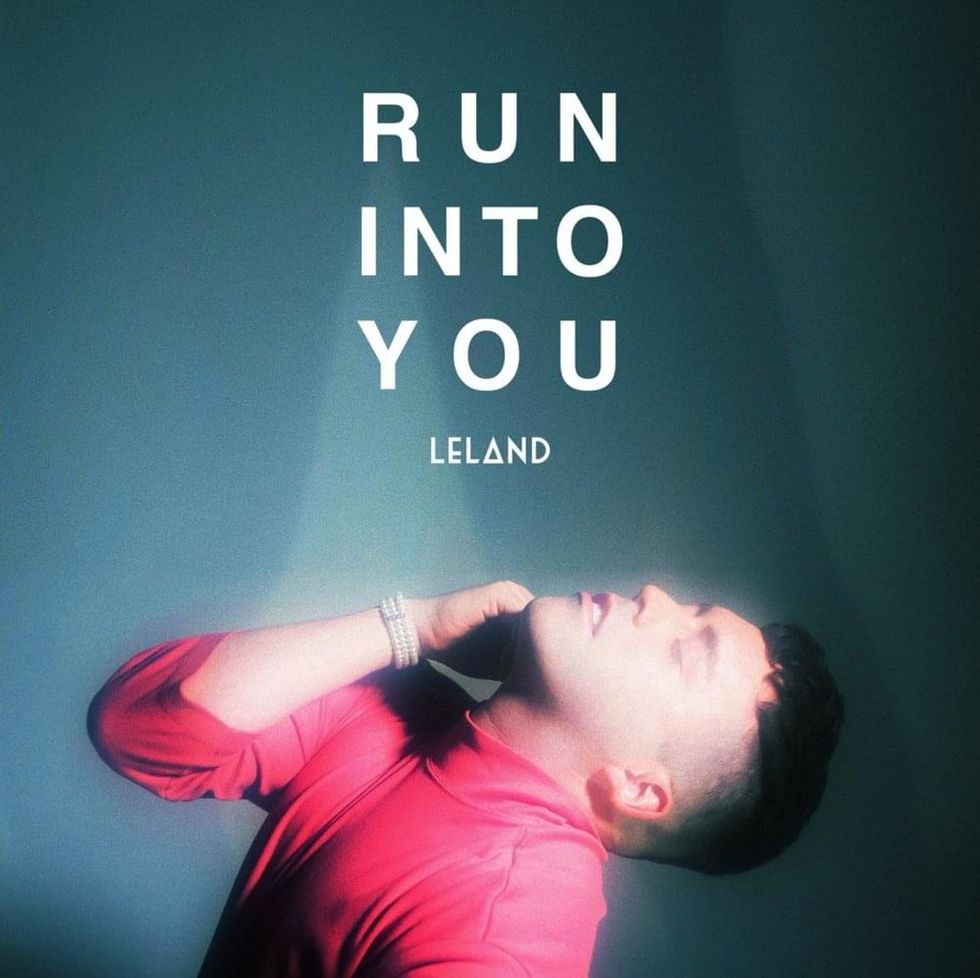 twitter.com
Breakups are hard. The aftermath is harder. Prolific pop songwriter Leland (real name Brett McLaughlin), known for penning songs for Troye Sivan, Daya, Selena Gomez, Kelsea Ballerini, and others, doesn't think twice about his ex. "Run into You" is the perfectly juicy post-heartbreak anthem to get over the pain, rainbow synths washing over you in great waves. It's intoxicating, and even if you're not on the dance floor right now in this moment, you'll want to be. "I gave you everything I had to know / It's not that easy to undo / Though I try my best to avoid you / Sometimes you just can't give a fuck," he spits, barbed and euphoric. Soon, you too will be giving zero fucks about an ex.
Slay Scale: Shook
---
Madelin - "Roxelana" (MAXO remix)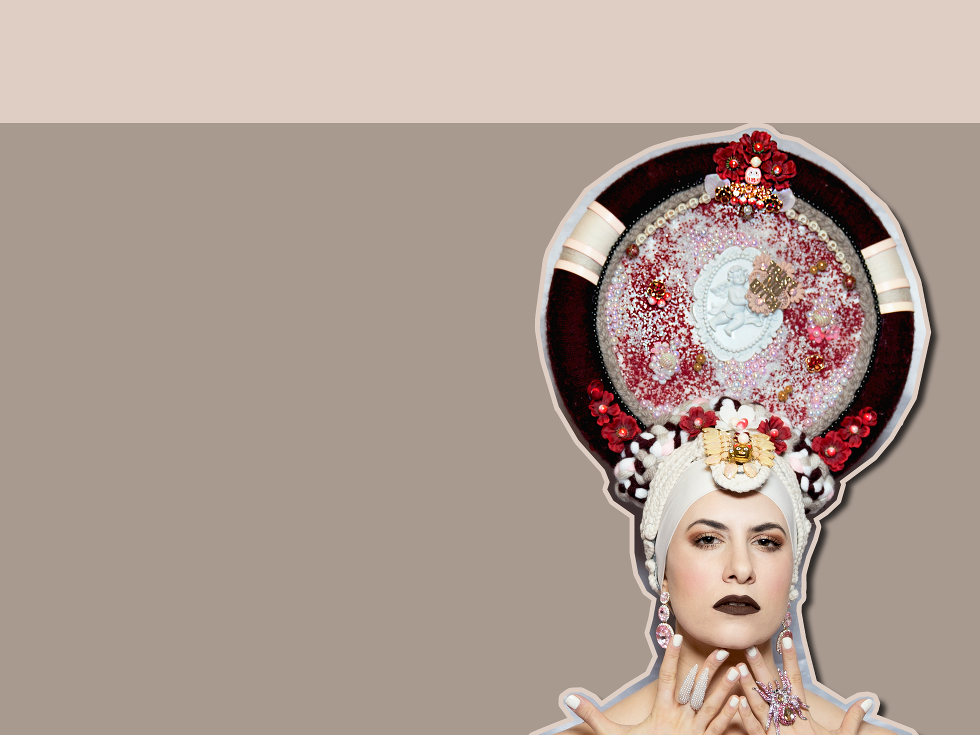 shebops.net
There are few bold and beautiful artists like Madelin, somewhat of a favorite here on Popdust. She's brash and daring and downright vibrant. A MAXO-helmed remix of "Roxelana," as part of her brand new Peachmixes EP, a delightful set of reinventions of her self-titled EP, is sweeping psychedelic-pop at its finest.

Slay Scale: Wig Snatched
---
Michael Blume - "R U Mad"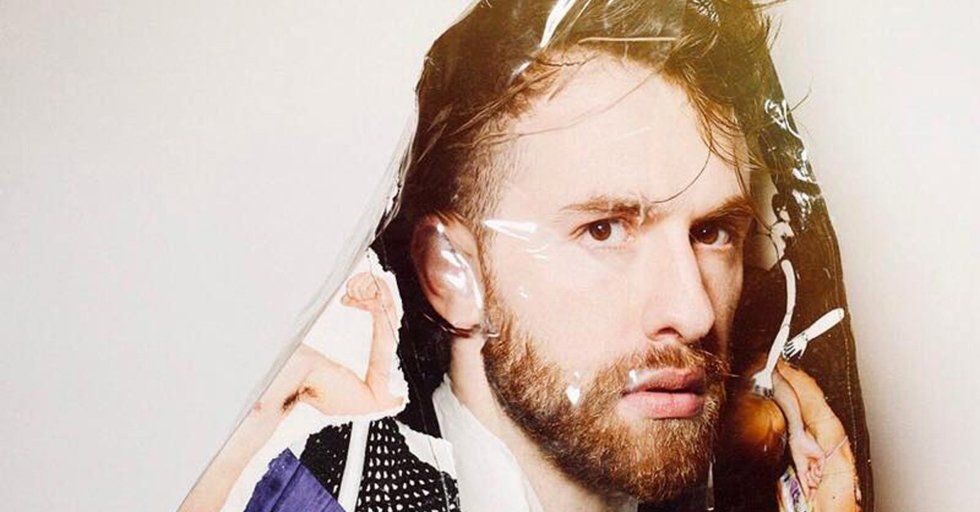 instinctmagazine.com
If you know anything about Michael Blume, you know he's a provocateur, often blending his sexual excursions with songs of strong social messages. "R U Mad" slinks along, tossing on the innuendoes with feverish intensity. "Are you mad that I'm gay?" he loops, fusing hip-hop, pop and neo-soul into a delicious tease. "I'm in the back / I'm on the bus / Want to get off / I'm in a rush / I'm running late / Don't come too soon," he sings, with a wink and a smile. Warning: it'll likely bring you to tears.

Slay Scale: Wig Snatched
---
A Great Big World - "Younger"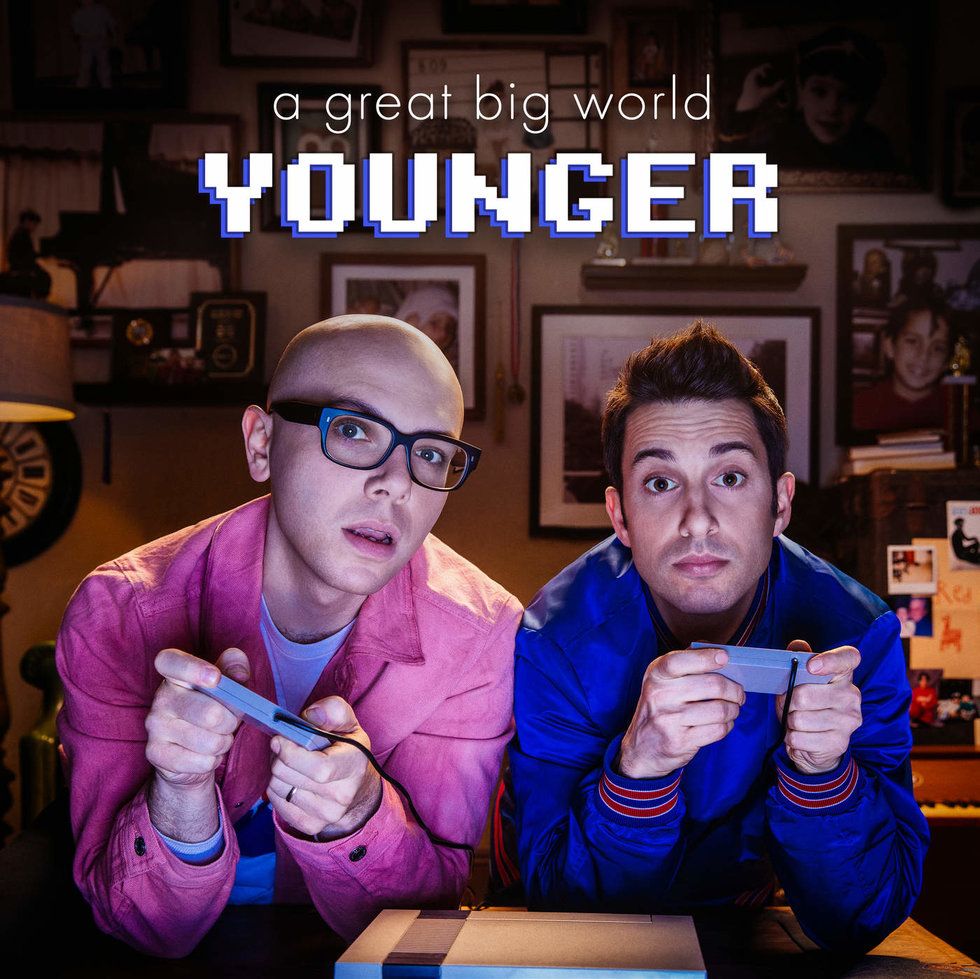 1.bp.blogspot.com
It's the age of nostalgia. And it makes sense. We as humans long for our prime, the heyday of skipping class, going for joy rides 'round town and that wholly innocent feeling. Pop tunesmiths A Great Big World, who continue to somehow be treated as the consummate underdogs, delight in that nostalgia, sunny and hopefully. "I wish I was younger / The fat kid with the big, blue eyes full of wonder," Ian Axel admits on the opening lyric. That tone-setting confession is a sweet reminder that adulthood often leads to loss of a child's wonder, leaving us sad and classically burdened with the world. "Where did all the magic go?" they prompt. We may never really know.

Slay Scale: Super Chill
---
Jacki Stone - "Wishful Drinking"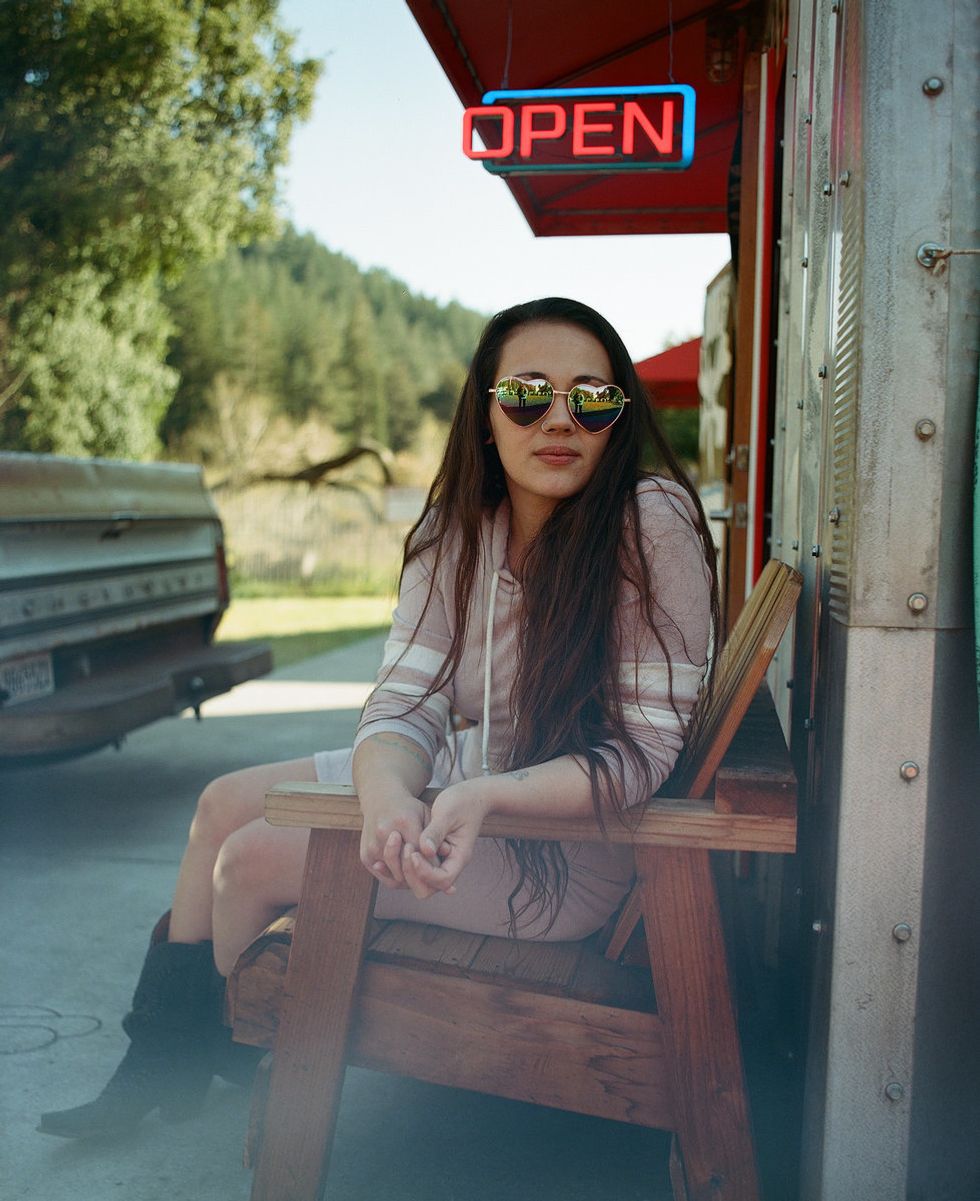 twitter.com
Drinking away the pain is a common theme in much of country music. Newcomer Jacki Stone offers up her own blistered take, one that's pretty emotionally draining, drenched in the lonesome wail of guitar and fiddle. "Yeah, and maybe I'm just thirsty all alone," she weeps. "Wishful Drinking" unravels her heartstrings with unfettered release. Stone comes clean about a lot of things, including, but not limited to, the fact she might not be completely over an ex after all. Her performance is visceral, plainspoken, and rather moving.
Slay Scale: Super Chill
---
Jason Scott is a freelance music journalist with bylines in B-Sides & Badlands, Billboard, PopCrush, Ladygunn, Greatist, AXS, Uproxx, Paste and many others. Follow him on Twitter.
---
POP⚡DUST | Read More…
READY TO POP | Brandy Zdan, Felicity, Tallia Storm & More (Girls) Run The World
PREMIERE | Natti Vogel Stages 'Trick! The Musical' With Audacious New Tune