MUSIC
In Three Years, the Singer-Songwriter has Already Built a Prolific Pop Career.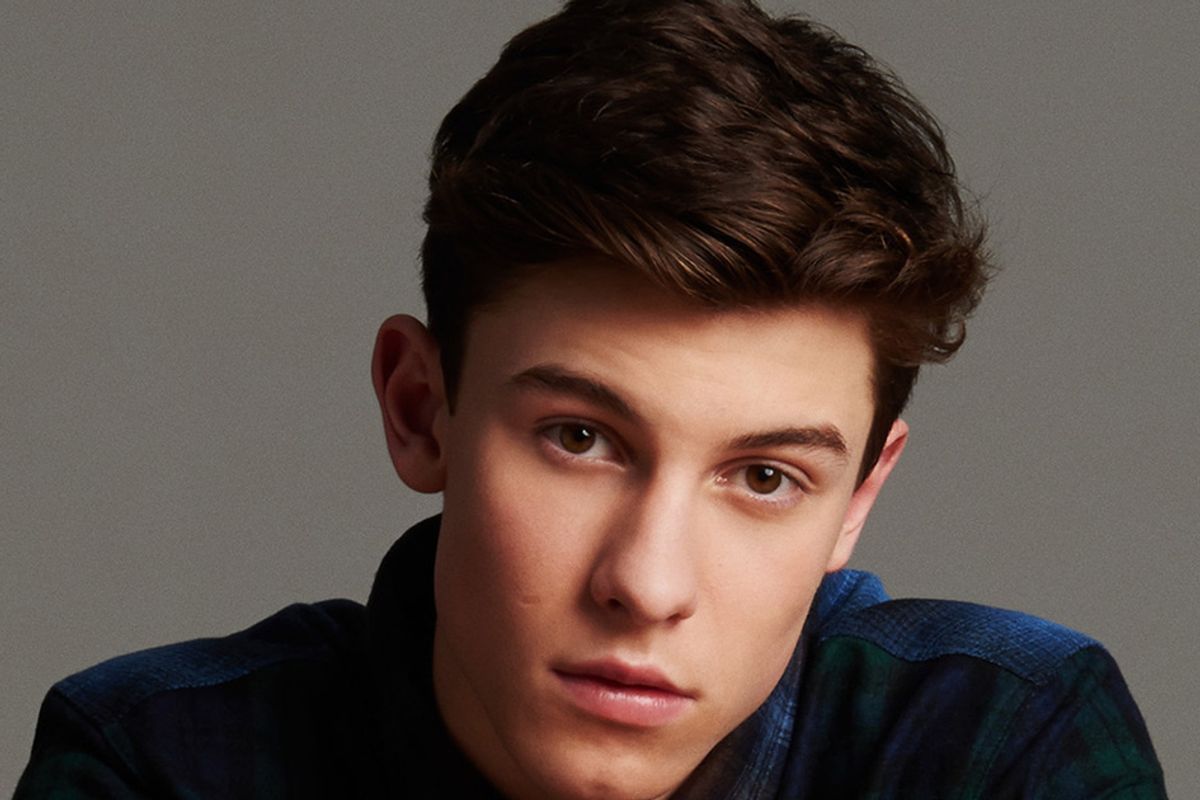 Mendes' songbook is already monstrous.
It's hard to believe it's only been three years since Shawn Mendes' debut album, Handwritten. Through two more full-lengths, including 2018's surprisingly progressive and mature self-titled release, the young, sprightly, wide-eyed singer, songwriter, and musician has built a tremendous career for himself. His music is often brooding, perhaps a bit naive in the ways of the world, but that's his charm: he is young, often in love, or getting his heartbroken. He speaks his truth in his music, so no one can't fault him for that. He's brutally honest with himself. Each time his heart shatters, he grants himself time to recover and learns essential life lessons.
Below, we revisited his catalog (so far) and picked the 10 best songs. What are YOUR favorites? Let us know in the comments.
In no particular order, here are the 10 Best Shawn Mendes Songs:
---
"Ruin" (2016's Illuminate)
Walking that line between pop and blues, Mendes sharpens his vocal, letting it crack as he reaches for the sky. It is heart-rending. He implores a girl to know if she feels this magnetic connection as much as he does. "And I'm not tryna ruin your happiness / But darling, don't you know that I'm the only one for ya?" he questions. The production goes down smooth like a shot of whiskey but is polished with his signature pop shimmer. It's a masterfully constructed piece, bending genres in a truly progressive way.
"Nervous" (2018's Shawn Mendes)
Julia Michael's co-wrote the funky, provocative tune, so her classic style soaks the melody and quirky penmanship. The song details that butterfly-like feeling one gets around their crush: you get a little excited, nervous and rosy-cheeked. "I saw you on a Sunday in a café / And all you did was look my way / And my heart started to race / And my hands started to shake," he coos through a soft ripple of guitar, very little percussion oozes up through the production. It's slinky, a slithering confessional masked in Mendes' heartwarming twinkle.
"Aftertaste" (2015's Handwritten)

Mendes is a romancer. There's no denying that. "One more kiss is all it takes," he asserts, allowing himself to be bold in the dying ash of a former relationship. Most of the time, he's pretty sullen and morose, engaging with the sorrow rather than brushing it off. Here, he affirms "no one will replace" him. He spins like a top between slow-burning melodrama and fiery spitting lyrics back in her face. That's not to say he's wishing her ill will. No, he's simply stating what is likely fact. Who could blame him?
"Perfectly Wrong" (2018's Shawn Mendes)
Ballads can be boring. But in Mendes' very capable hands, he brings out the pain. In the aftermath of a relationship's demise, which he knew for quite some time, he looks back with both relish and relief. Taste the poison from your lips / They leave, we're as good as gone / Oh, our love is drunken in / Singing me my favorite song," he whispers, piano ebbing and flowing. Even though the relationship was toxic, there was a certain invigoration he achieved. It was, as he puts it, perfectly wrong -- in all the right ways. "We were made to break," his voice cracks.
"Mercy" (2016's Illuminate)

Let's be honest for a second: Illuminate is heavy on the ballads. Perhaps among its best is "Roses," a mid-tempo which bursts from being strictly a piano ballad to taking us to church. It's about heartbreak, of course, but there is something otherworldly about that hook, when the choir kicks in, the adrenaline takes off, and you feel each tear of the pain. "Take it easy on my heart," he wails. Well, she doesn't, and it shows.
"In My Blood" (2018's Shawn Mendes)
When the walls give and anxiety drowns you, you feel as if you'll never escape its grasp. But you do -- for a time, before it comes back around. Mendes couldn't quite grasp that concept for a long time, but over the course of his burgeoning superstardom, something shifted. "Growing up, I was a pretty calm kid. I knew people who suffered from anxiety, found it kind of hard to understand, and then when it hits you, you're like, 'Oh my god, this is crazy,'" he says, noting how "In My Blood" taps into the mental unease with regard to anxiety. It is firmly planted in his acoustic roots, but pushes the stylistic boundaries, hinting at far more maturity than many have given him credit for.
"Kid in Love" (2015's Handwritten)

You have to remember, he's just a kid, but his skill deceives him. He's wise beyond his years, but even dressed up with searing guitar lines and a thumping drum line, there is a youthful glow and understanding that's quite endearing. He sneaks along the melody like a fox. "Maybe I'm just a kid in love, oh baby," he swoons, wrapping his voice around the words with soothing charm. Even when the beat drops, and his voice melts from melodic smoothness into a hip-hop texture, it is still effortless.
"Three Empty Words (2016's Illuminate)
Another melancholic, love-lorn ode to a past flame, the steady and reedy guitar underneath highlights his talent with crafting mood-based songs. "We're going through the motions / 'Cause we can't fix what's broken," he concedes, being the one to break the noise. "And I know it's gonna hurt / But darling I'll go first / 'Cause I won't keep on saying those three empty words." The play between being the first one to say those three words and then being the first one to also acknowledge that those words are meaningless now is clever, tearing the emotions all over again.
"Queen" (2018's Shawn Mendes)

Beauty can be destroyed in an instant. Through his icy phrasing and an equally chilly arrangement, he depicts a girl he once found to be downright magnetizing who is "making beautiful look ugly," as he repeats, stressing her lack of character these days. "The way you put yourself above me / You treat me like I got nothin' on you," he hisses over jaunty guitars, stretched together and then apart. It's among his smartest compositions, like a pair of distressed denim with a story to tell. It's as endearing as it is addictively brash.
"Stitches" (2015's Handwritten)

Arguably his biggest hit to-date, the uptempo employs a playful use of bodily injury as a post-breakup tragedy. It's a smart lyrical device, framed around a tightly-bound production. "You watch me bleed until I can't breathe / I'm shaking falling onto my knees / And now that I'm without your kisses / I'll be needing stitches," he sings, acoustic guitar and handclaps making up much of the arrangement. Early on, even at 16, he showcased great promise.
---
Jason Scott is a freelance music journalist with bylines in B-Sides & Badlands, Billboard, PopCrush, Ladygunn, Greatist, AXS, Uproxx, Paste and many others. Follow him on Twitter.
---
POP⚡DUST | Read More…
READY TO POP | Brandy Zdan, Felicity, Tallia Storm & More (Girls) Run The World
PREMIERE | Natti Vogel Stages 'Trick! The Musical' With Audacious New Tune
READY TO POP | Amanda Brown, Erik Dylan & More Offer Songs For Change