Music Lists
Four New Songs From Rappers That Used To Be Cool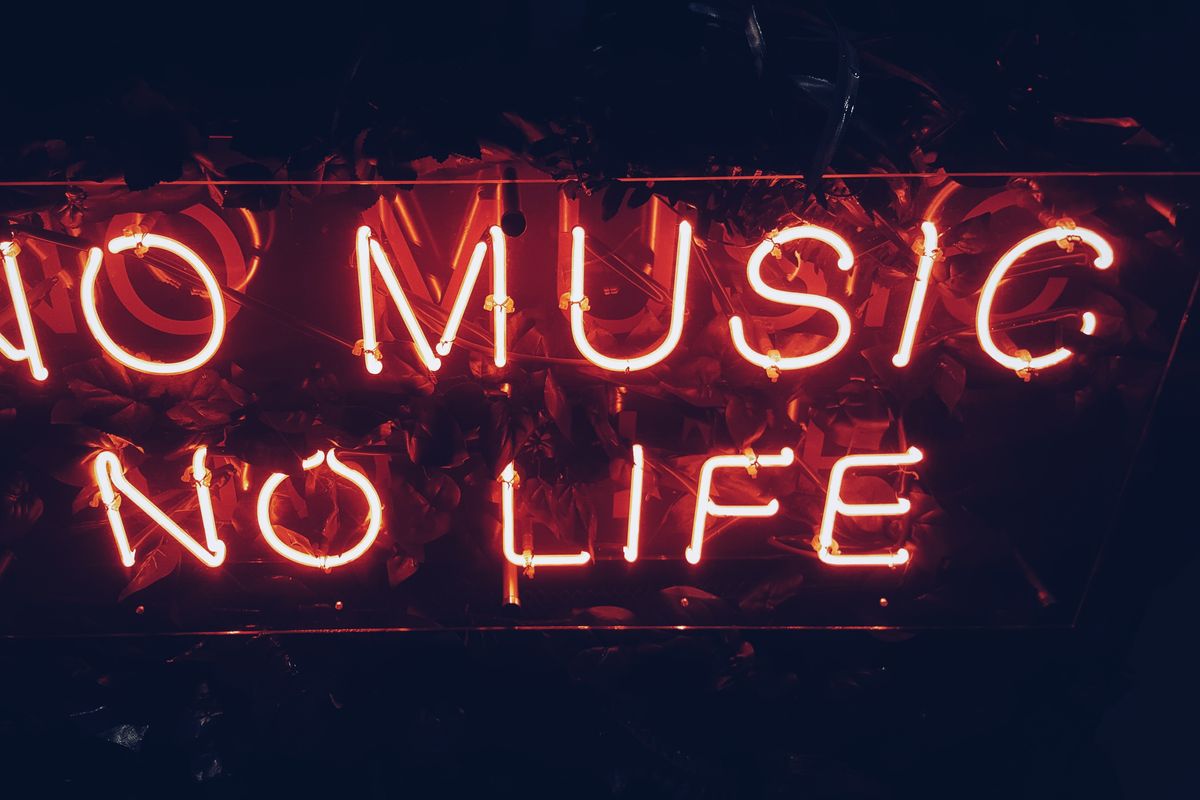 Photo by Simon Noh on Unsplash
Everything is cyclical, and that includes the relevance of our favorite rappers.
While headlines as of late have been centered on the legal drama of Tekashi 6ix9ine, the budding rap beef between Tory Lanez and everybody, and the birth of XXXTENTACION's son, it's important to remember that those who used to steal our hearts in the early 2000s are still very much alive. Even more so, a handful of these artists are all gaining traction right now, hinting at a possible future where Millennial and Gen Z rappers can co-exist in harmony. Here are few rappers that you forgot existed but are still hanging around.
"Spendin'" by ILoveMakonnen featuring Gucci Mane
"I'm winning, I'm winning," Canada's ILoveMakonnen sings on the track's opening hook. Sure, the awkward singer/mumble rapper has released multiple projects since his breakout single "Tuesday" took over radio in 2014, but to say he's been "winning" feels like a stretch. I mean, does anyone even remember anything about that song besides Drake's verse? "Spendin' is a fun song you can play anywhere," the former ILoveMakonnen said of the new track. "It's about spending money on things you love and spending time with people who hate you. People always like to hate when you're spending." Alrighty, then.
ILoveMakonnen - "Spendin" ft. Gucci Mane (Official Lyric Video)www.youtube.com
"Cut Dat Check" by Soulja Boy

Somehow, the "Crank Dat" MC has skyrocketed back into the mainstream. After his insanely quotable Breakfast Club interview a few weeks ago, Young Draco capitalized on his newfound relevance, pushing out his latest single "Cut Dat Check." The track itself is stale and dispassionate, but it's refreshing to see a celebrity make headlines for goofy antics rather than drama. While he may be forever known to the younger generation as a walking meme, it's safe to say Soulja Boy's return has provoked nostalgia in Millennials everywhere.
Cut Dat Checkwww.youtube.com
"Getcha Roll On" by T-Pain featuring Tory Lanez

While the King of Autotune has released plenty of projects in the last few years, the Tallahassee MC's latest club-ready track is the catchiest single we've seen from him since his iconic "Buy U A Drank" days. Tory Lanez's tight guest feature is sure to help solidify a radio feature for the track; but regardless, it's nice to just see Faheem back in circulation after being overshadowed by other autotuned rappers for so many years.
T-Pain - Getcha Roll On ft. Tory Lanez (Official Music Video)www.youtube.com
"Fix Your Face" by The Ying Yang Twins

Between the monumental success of "Get Low" and the residual pop culture relevance of "Hey Mama (The Whisper Song)," the Ying Yang Twins remain one of the most prolific rap duos of the early 2000s. The duo's latest outing, "Fix Your Face," is more of a hard-hitting Trap record than what the group is known for; but as 2019 kicks off. it's exciting to see Kaine and D-Roc back at it again.
Ying Yang Twins x Odd Squad Family - Fix Your Face (Prod. by AKT Aktion)www.youtube.com
---
Mackenzie Cummings-Grady is a creative writer who resides in the Brooklyn area. Mackenzie's work has previously appeared in The Boston Globe, Billboard, and Metropolis Magazine. Follow him on Twitter @mjcummingsgrady.

---
POP⚡DUST | Read More...
Remember The Resident Evil Films? We're So Sorry
Yalitza Aparicio, the First Indigenous Woman Nominated for an Oscar, Speaks Out