Frontpage Popular News
After six years together, it's over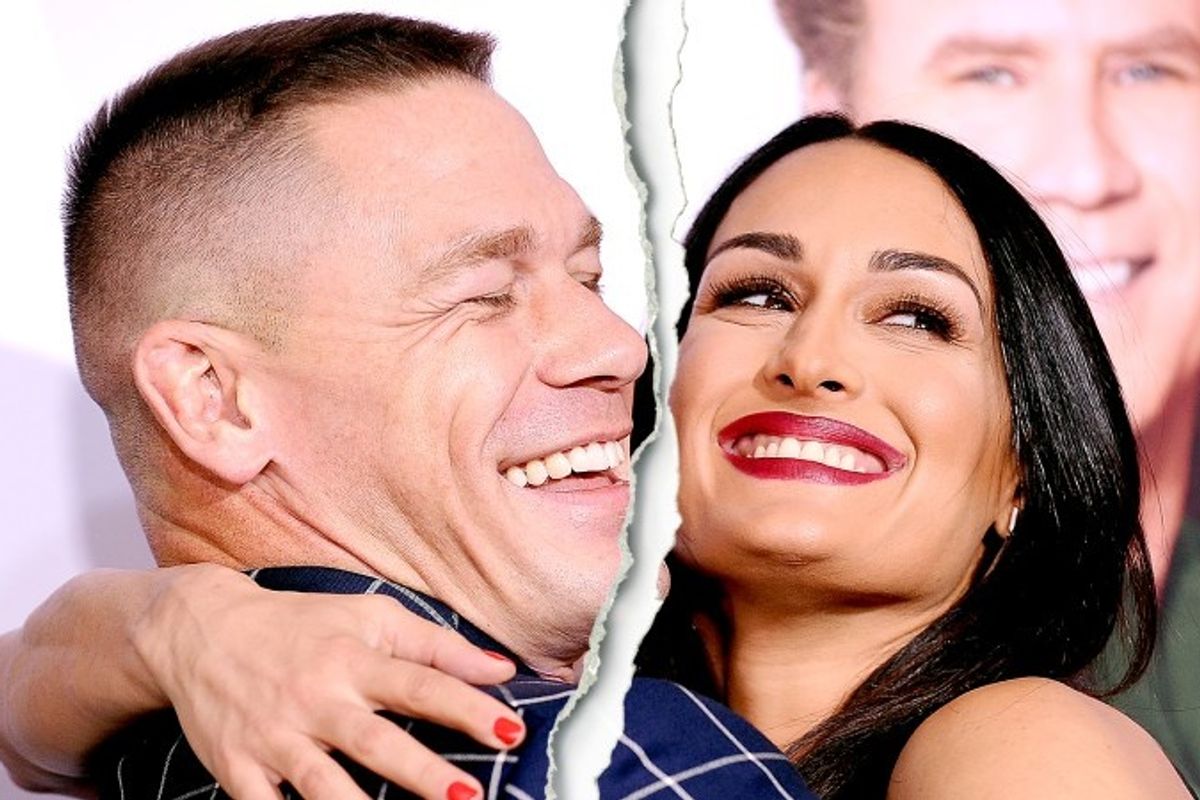 Looks like John Cena and Nikki Bella beat the "seven-year itch" to the punch.
After six years together and engaged for about a year, the WWE reality show wonder-couple has decided to go their separate ways, leaving fans, family, and friends wondering what went wrong.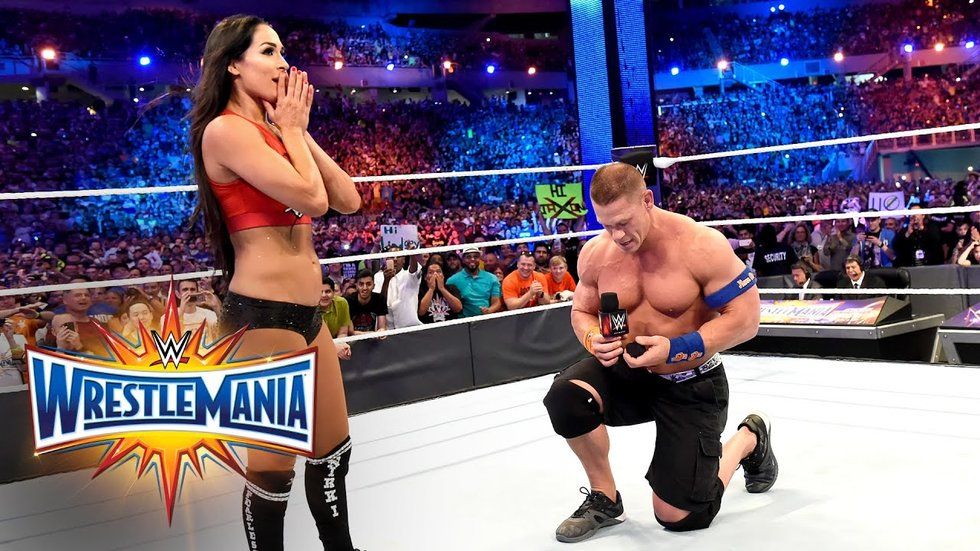 Cena's public proposal i.ytimg.com
The couple released a statement to US Magazine, "While this decision was a difficult one, we continue to have a great deal of love and respect for one another." Apparently, a "great deal" wasn't enough to get the two to the altar, but if their six years together meant anything, perhaps Cena and Bella can still be friends. For the sake of must-see TV if not for anything else.

Bella's twin sister, Brie, is happily married and has a baby girl. If you've ever watched their E! reality TV shows, Total Divas and Total Bellas, you'll recall (Nikki) Bella's desires to be married and have a child too. But Cena is self-proclaimed no-kids kinda guy, leaving Bella to choose between potential motherhood or a life with him, child-free. Poor Bella not only let her biological clock tick for six perfectly fertilizable years, but she didn't end up with her "Prince Charming" either. It's no surprise why wrestling arenas aren't the setting for childhood fairytales.
During happier times thumbor.forbes.com
40-year-old Cena is a WWE superstar, TV personality, actor, and then some. His career is skyrocketing with lucrative endorsement deals and big-budget film roles. He currently stars in Blockers, proving the man of muscle has a funny bone too. Could it be that his ever-booming career put his relationship with his fiancée on the backburner? Eventually, gossip rags and entertainment media outlets will wrestle the true reason for the breakup out of them. 'Till then, Bella can work out her frustrations on the mat while Cena hits the red carpet solo to promote his movies.

Another celeb romance bites the dust. Cena and Bella gave it a good run, but sadly, it was time to tap out.
Stay tuned for more developments in the Cena-Bella breakup.
---
Melissa A. Kay is a New York-based writer, editor, and content strategist. Follow her work on PopDust as well as sites including TopDust, Chase Bank, P&G, Understood.org, The Richest, GearBrain, The Journiest, Bella, TrueSelf, AMC Daycare, and more.
---
POP⚡DUST | Read More Trending News
Khloe Gives Birth Days After Tristan Thompson Caught Cheating!
---