Frontpage Popular News
Exclusive Interview: Oliver Cronin On "I Need You"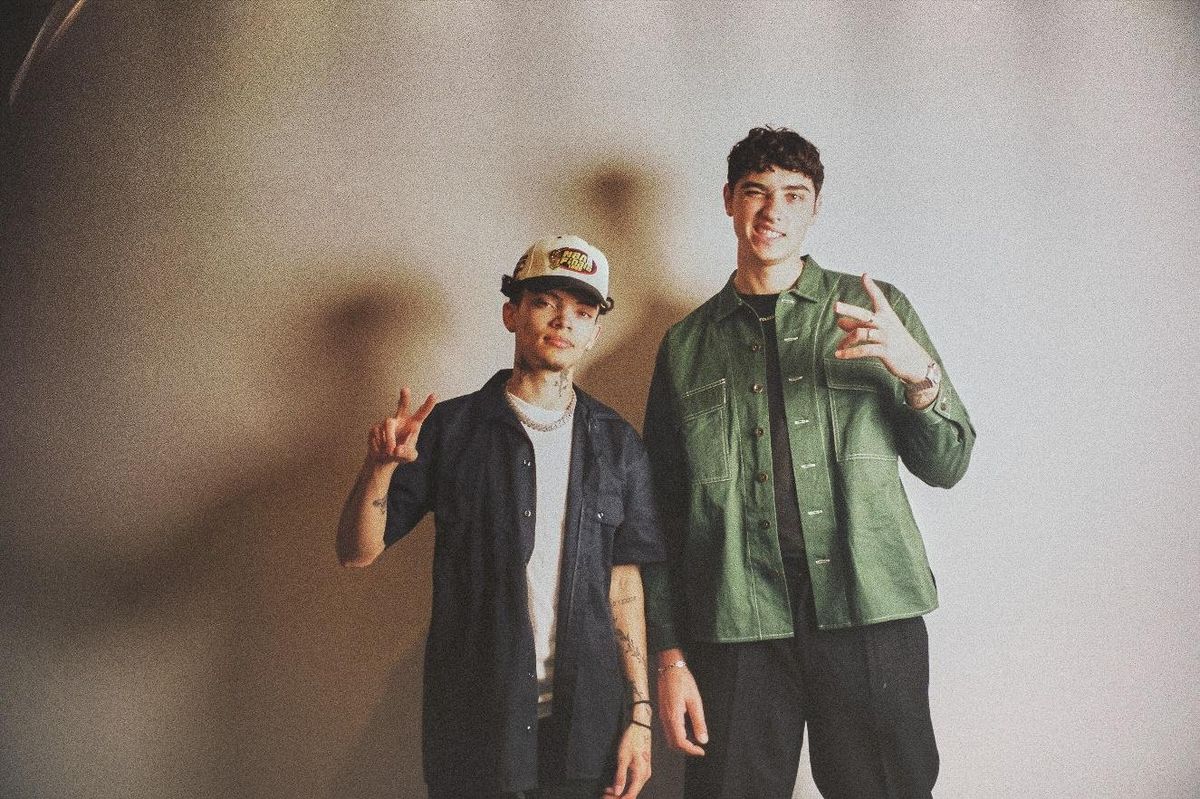 Jason "JSN" Washington Jr.
Oliver Cronin sits in his room that doubles as a studio for our Zoom call, you can tell by the paneling on the walls for sound. For Cronin in Australia, it's early in the morning, for me in Hoboken, it's about time for bed. We're here to talk about his new single with Lil Xxel called "I Need You", a track that is a clear sonic step up for Cronin- one of his best.
---
He comes from a lineage of musically-inclined people, with his mother studying music in Africa at one point. As a musician, she was constantly surrounding Oliver with music from all parts of the globe. He took this with him as he began to make his own music, appreciating different sounds and instruments with a keen understanding that clearly set him apart when starting his career.
After making music on Soundcloud, Oliver Cronin was picked up by his label almost immediately. However, he quickly adds that things don't change overnight...and a lot of people, including himself at first, thought they do. But your label is there to help guide you, you have to build your platform and fanbase on your own.
Now ready to put in the work and go the extra mile, Cronin took to TikTok- where he learned to understand the algorithm and post 2-3 times daily. He remixes a track a day, something he says he truly enjoys doing and that's probably why they perform the best. His recs? His remixes of Doja Cat's "Paint The Town Red" and, especially, "Popular" by The Weeknd.
He has ambitions of working with Jon Bellion and Justin Bieber (whom he believes is everybody's dream collab), but for now is dazzled by all the singers and producers he got to work with while writing "I Need You" and his upcoming album. After collaborating with Lil Xxel for the single, Cronin admits how he likes to make music that makes people smile.
The track is great, truly polished like he promises. You can hear the work that's put into it, the attention to the little, fine details that sometimes you miss when working on your own. But it's the promise of what's to come for a well-deserving Cronin, who shows promise with every new track he releases. You can listen to "I Need You" here:
We spoke with Oliver Cronin on the new single, his upcoming album, and more below! Check it out.
You wrote your new single "I Need You" on a songwriting trip in LA. Can you tell me a little bit about those trips you take and how you draw inspiration from them?
I've only done a few trips there and I love it because Australia doesn't really have as much talent working on music compared to America in general. So going over there and working with all these different producers, writers, artists that I've not really experienced Australia was so eye opening.
I think it kind of brought out something different in me and my songwriting and my music that I hadn't really experienced in Australia... so yeah I never really worked with a songwriter and when we made "I Need You" I had like seven or eight people in the room at the time. Which was crazy because I normally work here- in my room.
What was the biggest message you'd say you got from working with all of those singers and songwriters?
That collaboration is key. That collaboration is how all these massive records get made and how you grow as an artist
"I Need You" was described as therapeutic for the both of you to make together. how did you decide to go from kind of like the happier sound to contrast the melancholic message behind your lyrics?
Both of us really love the juxtaposition in music and doing stuff like singing sad songs and I don't even know why we wrote "I Need You" how we wrote it...it kind of just came about, to be honest...I always try and make people feel something for my music- I want people to feel how I want to feel so I think it's a very relatable topic and if you can dance at the same time it's pretty cool.
You've had success on TikTok, Boys Don't Cry took off there. You specifically make a lot of music on the platform...so do you ever get tips when you're on lives with your fans?
And I love it because when I get to show people how to make music and how it's actually quite...not simple, but I'm just doing in my bedroom and I'm making great music so it's showing people that you don't have to go to big studios. I also love it because sometimes I get when I'm making songs and get stuck...sometimes fans can help with lyrics if I'm on the app.
That's actually a sick way to write music, helps with writer's block.
Yeah. I don't think they realize how much they help me. I can knock out a song in about two hours on live, whereas if I'm on my own sometimes it can take me all day.
You've been teasing your new album, even calling it a big step up sonically. What changes have you made to your production process that make it that way?
It's going to be more polished. A lot of my work has just been me alone, so working with everyone- singers, songwriters, producers- in my opinion, it sounds more elevated. And yeah it's very pop but it's got a little bit of edge to it as well.
How does "I Need You" represent the rest of the album?
It's very emotional. I think I want this album all my music to be emotional and vulnerable... I'm really all about vulnerability in my music and my songwriting. The albums kind of based around the ups and downs of life and growing up and going through love and heartbreak...so I think "I Need You" encapsulates a lot of that.
If you could describe the album in a few words, what would they be?
Vulnerable, therapeutic, fun, impeccable, it's a perfect album.