Frontpage Popular News
A New Era Of Olivia O'Brien
Olivia On Going Independent And Her New Single "Born With A Broken Heart"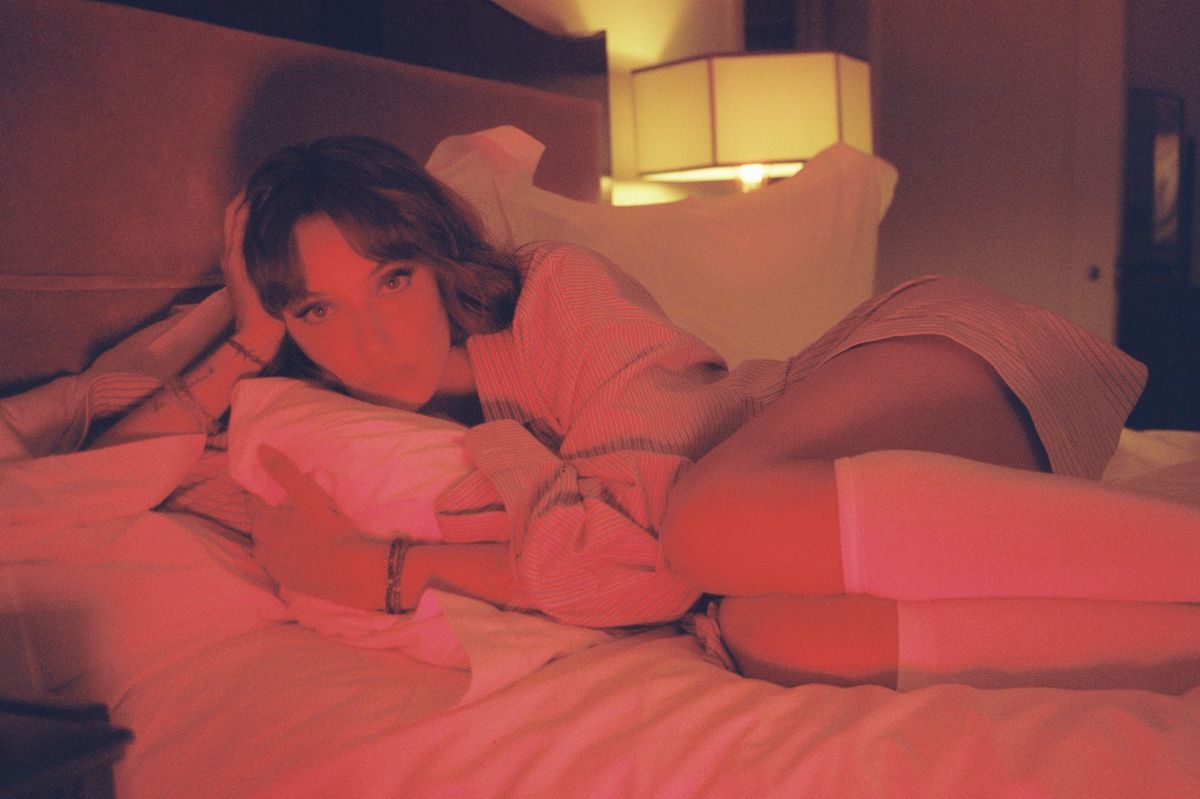 Olivia O'Brien
By now, the music industry is no stranger to Olivia O'Brien's crooning voice. Her relatable lyrics and pop-alternative sound have given us hit chart-dominating tracks like "R.I.P.", "Josslyn", and "hate u love u". She has a way of putting precise emotions into lyrics that every fan can relate to.
---
Now, Olivia O'Brien is back with "Born With A Broken Heart", her first single as a newly independent artist. It's a raw, vulnerable song that lays it all out there and gives us an idea of what the next era of Olivia is going to look like. With being independent, Olivia has found her voice.
She's taken away the expectation and the need for every track to sound too pop. It helped her write "Born With A Broken Heart", which is about feeling like you're never going to get better…a ballad exhibiting her strong vocals through lyrics that feel like Olivia's inside your brain. You can listen to the song here:
This new version of Olivia's music means she's fully in control now. She's making music that she feels proud of, and there's no expectation or pressure behind it. "Born With A Broken Heart" signals the start of a whole new era.
After just performing at Coachella, Olivia O'Brien is in for a big year. She sat down with Popdust to talk about her new single and what this new era means!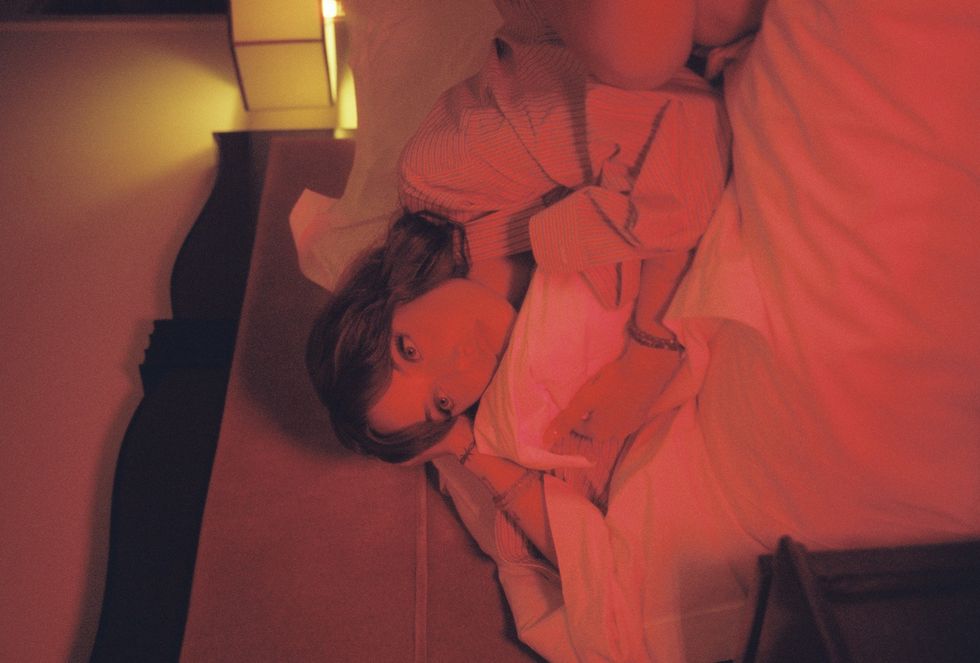 Olivia O'Brien
Congratulations on your new single "Born With A Broken Heart!" It's an insanely beautiful ballad, and the first you've released as an independent artist. How has your writing process changed since going independent?
Thank you! I wrote the song when I was still technically with my label. I knew that I was going to try and be independent, I just didn't know how long it would take or if it was even possible. I think just the idea that I'd be able to have full creative control someday soon was inspiring. I didn't feel like I needed to make super pop-sounding songs so it was easier to make something purely from the heart, which is what this song was. I think that the biggest change in my writing has just been doing what feels good to me and not worrying about anyone else.
"BWABH" feels very personal and an intimate look into your life…Do you feel like you're now creating more authentic music for yourself since going independent?
Yeah, there is a certain freedom you have as an independent artist that you just can't find with even the best record labels. I'm sure a lot of artists that are signed still do whatever they want, but I definitely felt pressure to make certain types of songs because I wanted to make my label happy. without putting that pressure on myself, i can really just make whatever i feel like making and that is always going to be more authentic.
What was the inspiration behind the song?
The song is pretty straightforward, I didn't hold anything back or hide behind cryptic lyrics. It's about feeling broken, like you're never going to get better because you were born irreparably damaged. it was honestly just a cathartic release for me, i don't feel that way all of the time but when i do it's very intense. I wanted to capture that feeling as raw and honestly as possible, including talking about my toxic behaviors and how that messes me up even more.
You're very open with your fans on social media about mental health, which I think is extremely important and sets a great example to normalize these discussions. "BWABH" is also a great representation of mental health…how can the writing process be therapeutic for you?
Writing has always been my therapy. My mom made me go to therapy as a kid and I never liked it. I'd sit in silence until the session was over most of the time. Writing songs or poems alone in my room was how I got my emotions out. Sometimes I think it's the only way I can truly put my feelings into words and understand my emotions.
It feels like we're entering a new era of Olivia O'Brien! Can you talk more about the changes you're making to your sound, your music, and even your life moving forward? What can fans expect?
Fans can expect more music like this as well as some other sounds I haven't shared yet. It's all about real instruments and raw emotion. I'm still figuring everything else out, but I think the music is my best work yet and that's what is most important. everything else just kind of seems to fall into place as i go when the music is inspiring.
I've been a fan of yours from the beginning and it feels like you're really making music you believe in. What has been your favorite memory so far creating this single and being a newly independent artist?
I hope that I keep making new favorite memories, but right now I'd say that the fan reactions to this song and the overwhelming support for me as an independent artist has been the most amazing thing. I also will never forget the reactions from my friends when I first played them this song. Everyone was genuinely so proud and excited about it. you can tell when people have a real, genuine response to something and it is ingrained in your brain forever. I am always worried that I'm doing the wrong thing and that people won't like it, so it's nice to see that they really do.
What's your advice to fans who are struggling with their emotions like in "BWABH?"
I wish I had the answers, but I'm still trying to figure everything out myself. The only advice I can really offer is to take care of yourself and your mental health and not be afraid to ask for help or make necessary changes to your lifestyle if you know that something is hurting you.
You grew up doing covers and posting music on Soundcloud…what's your favorite song to cover?
it definitely changes all the time, but my go to is probably "Dreams" by Fleetwood Mac.
What artists are inspiring you right now?
While writing this new music, I have been really inspired by a lot of artists i grew up listening to like Michelle Branch, David Gray, Avril, Fleetwood Mac, Fiona Apple, Katy Perry. There are a lot of newer artists that I have been inspired by as well, like Renee Rapp, Boygenius, Mitski, and of course, SZA. I think someone that falls in between those two categories (who I've been listening to forever, but keeps inspiring me with every new release) is Lana Del Rey.
What's next for you in 2023? Live performances…maybe a new album?
I want to get a full length album out this year. I think that's the goal. I'm going to be writing a lot and just putting stuff out as I go along. I would love to be able to tour with new music as well.