Frontpage Popular News
A Look Into Paris Fashion Week 2023: Trends, Takes, And Tailored Suits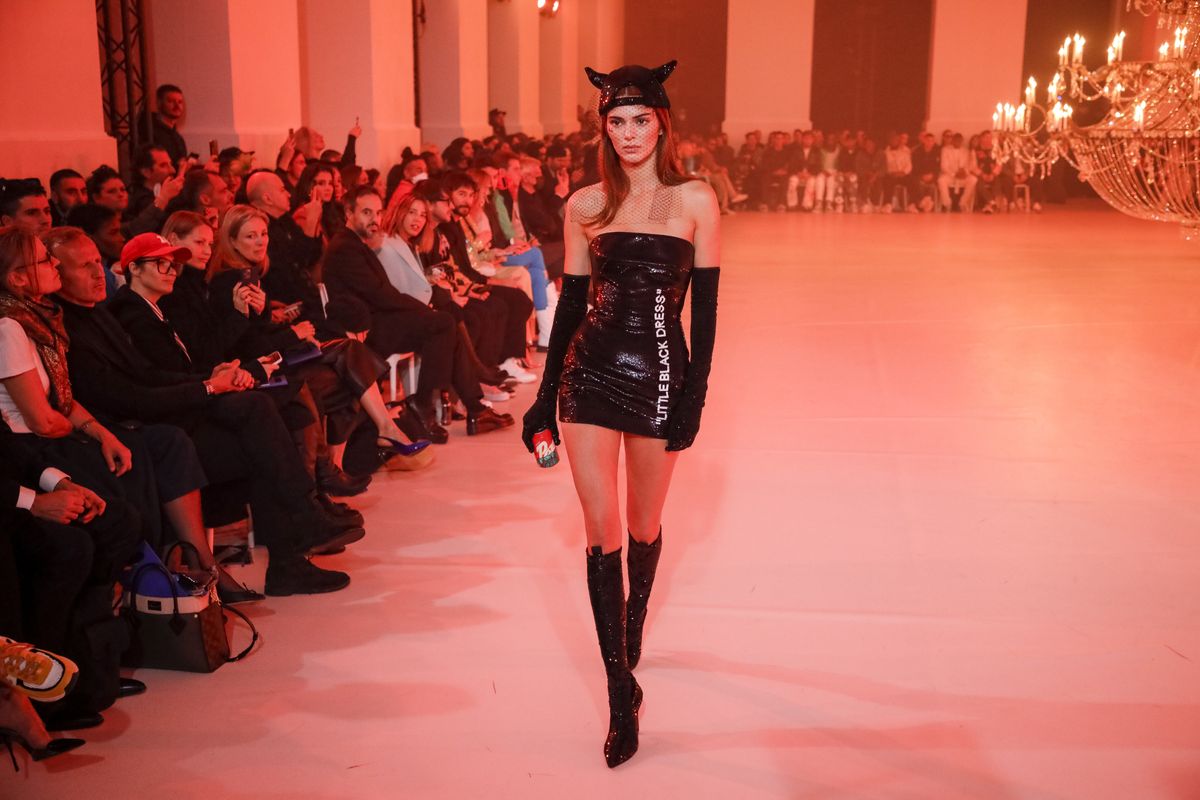 Valerio Mezzanotti/Shutterstock
There's no Fashion Week like Paris Fashion Week. Maybe it's thanks to French fashion houses like Dior, Hermès, Chanel, and Louis Vuitton that go above and beyond for each runway show, outdoing themselves and each other, year after year.
---
And if you've been paying attention, maybe you, too have been wondering what everyone packed for Paris FW, and who landed the likes of Kendall Jenner and Bella Hadid on their runways. Regardless, Paris determines the ultimate trends of the upcoming seasons.
We cycle through so many decades of trends that it feels like we're already back to romanticizing the 2010's – something we escaped only a few years ago when it was still that decade. Look no further than the rise of chevron recently: both ominous and harrowing that we're cycling so quickly.
However, this Paris Fashion Week gave me a bit of hope with all of the trends emerging. We aren't going insane with huge pops of colors, but sticking to neutrals yet again. Camels, taupes, cocoas, and blacks will still dominate the colorways. But what else?
It's time to talk about Paris. The future trends, the standout brands and the celebrity fashion that we love to chew apart with our friends in group chats.
The Trends, According To WWD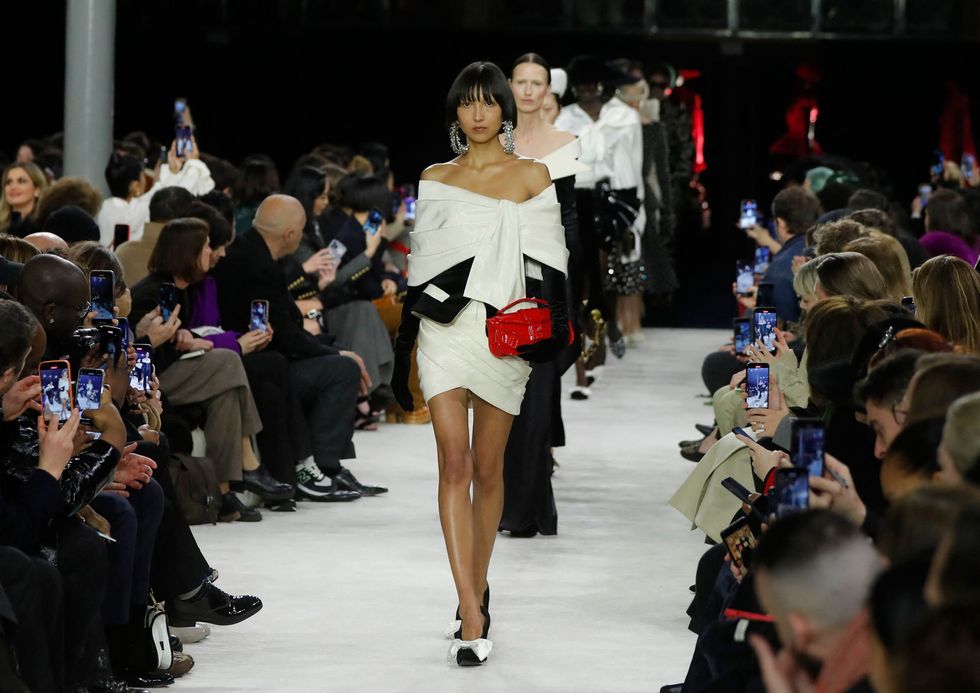 Balmain model
Gil-Gonzalez Alain/ABACA/Shutterstock
The world has fallen in love with a neutral palette, and it looks like it'll stay that way moving forward. Fashion houses stuck with monochromatic moments, but Women's Wear Daily notes that red is the pop of color brands like Balmain and Valentino chose.
Perhaps the best news received from the runway is that skirts are very much in. And lengths don't matter at all. No longer does the micro-mini low-rise skirt dominate the market, maxis and midis have been invited back to the party. Which means there's more of a variety in outfits varying from person-to-person.
One of the biggest messages from Paris Fashion Week 2023 is that we're back to dressing to impress. Less of a focus on your classic oversized streetwear – looking polished and put together in tailored skirt sets is the move of the summer.
It's back to the classics for our favorite brands. Designs are looking sleeker and elegant once again. There's less of an avant-garde "wow" factor, but the simplicity speaks for itself. Almost everyone who attended Paris FW talked about a tailored look: suits, pinstripes, blazers, vests. The revival of the pencil skirt is among us, ladies.
According to Victoria Dartigues, merchandising director of fashion and accessories for Samaritaine Paris Pont-Neuf, almost every fashion line had an oversized fur coat of sorts. That's right, femme fatale fashion is here and ready to rule 2023.
Let's Talk About Loewe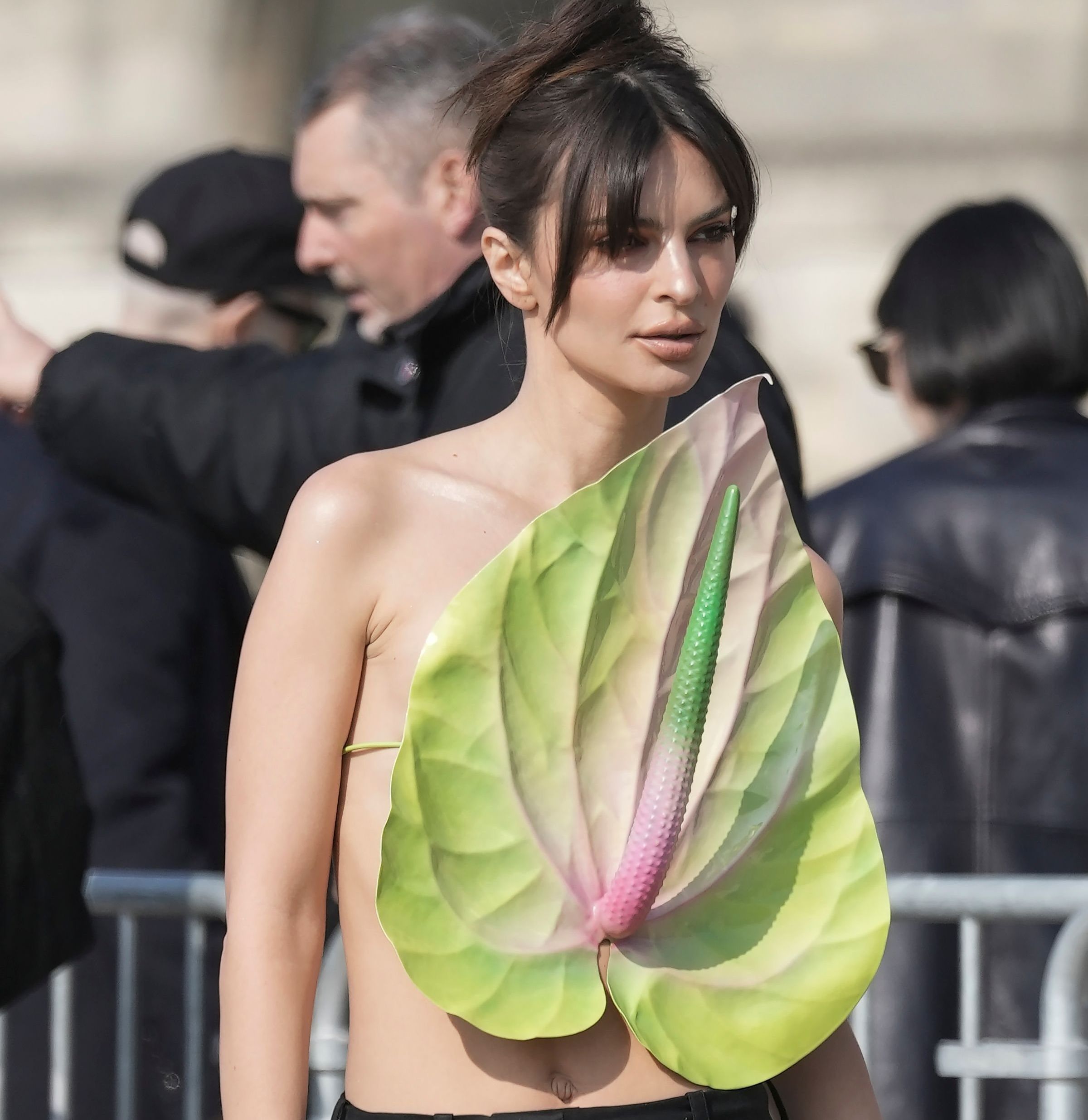 Emily Ratajkowski for Loewe
Scott Garfitt/Invision/AP/Shutterstock
Women's Wear Daily credits Loewe as being the It Girl of Paris Fashion Week this year.
"Victoria Dartigues, Samaritaine Paris Pont-Neuf's merchandising director fashion and accessories, called it a "demonstration of pure beauty." Many cited Jonathan Anderson's inventive use of confetti cubes inside the Château de Vincennes as one of the best show sets of the week and the brand's new tote was ticked off as a "must have" on many lists."
The show itself nodded to fashion trends throughout the world: a wallpaper-esque stick-on sweater that could only be worn once was a major dig at the fast fashion world in which most people often only wear the garments one time before throwing them in the trash.
They played with visuals through fabrics like vacuum-molded leather to look like plastic and images of dresses on t-shirt dresses made of satin. The show was conducted in a brightly lit room, contrasting most fashion houses who prefer nighttime shows often shrouded in darkness for added drama and flare.
EmRata's leaf shirt, for example, is all about playful textures and out-of-the-box thinking. It's taking camp to a new level by playing with fabrics you already know and transforming them into something that almost makes you uncomfortable to look at.
All Eyes On The Front Row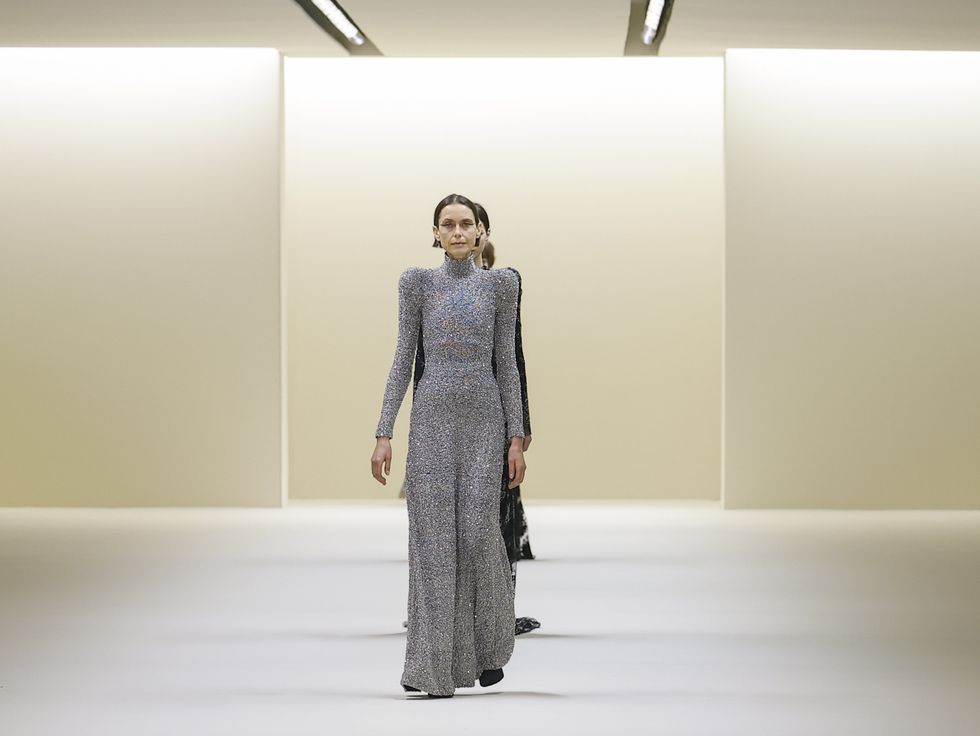 Balenciaga's show
Steve Wood/Shutterstock
The front row of these shows are always telling. It's a conglomeration of highly regarded celebrities who are often representing the brand. Think Kylie Jenner with Schiaparelli and Anya Taylor-Joy with Dior.
In the wake of a monumental scandal, Balenciaga under Demna tried to pick up the pieces. Their show featured a runway without the famous Balenciaga logo emblazoned anywhere, and also without celebrities in the front row. While this collection was the favorite of few, its simplicity shows Demna's message: fashion doesn't need to be a show.