New Releases
It's the singer-songwriter's first new solo music since her 2017 debut album.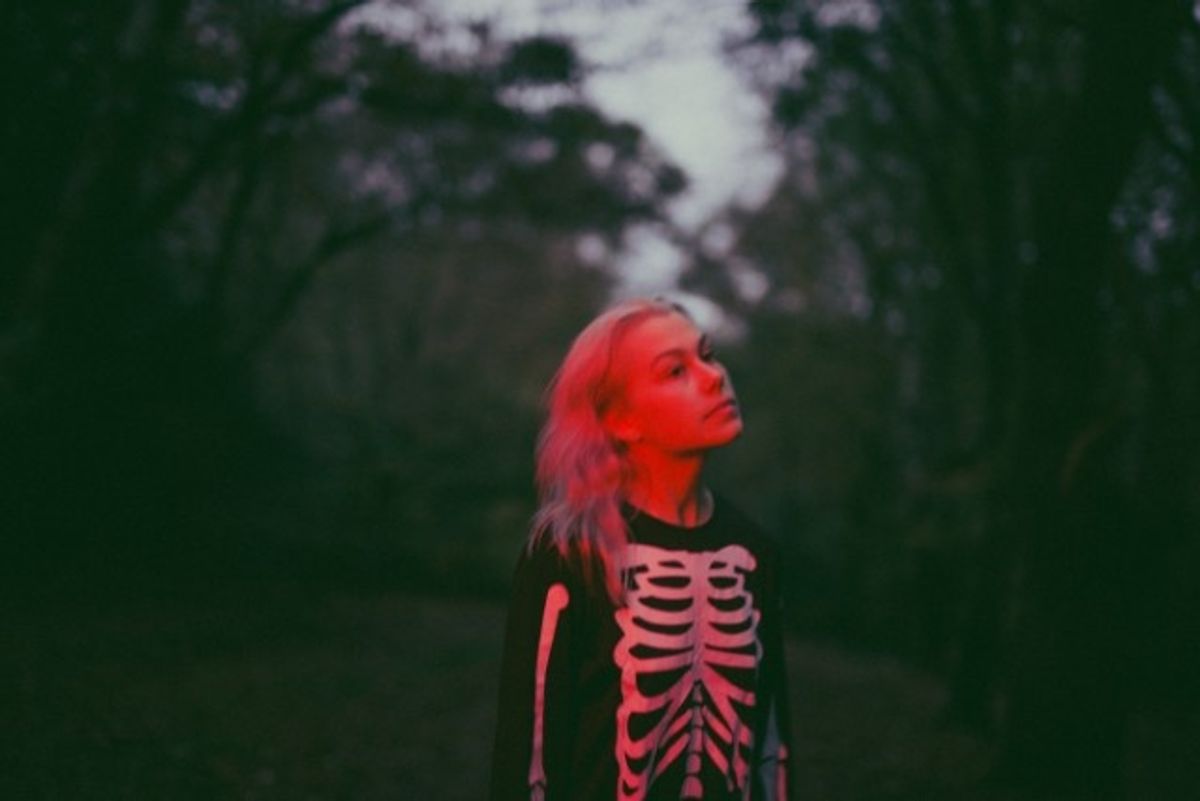 Olof Grind
It's been two and a half years since Phoebe Bridgers' debut album, Stranger in the Alps, but the singer-songwriter has kept herself unimaginably busy.
From her instant-classic boygenius EP with Julien Baker and Lucy Dacus to her duo with Conor Oberst, Better Oblivion Community Center, fans of Bridgers have had plenty to feast on. But it appears a second solo album could be imminent, as she's shared a stunning new single called "Garden Song."
In line with the gentle indie folk that's become synonymous with Bridgers' solo work, "Garden Song" begins with a driving, ascendant acoustic guitar riff, made only dreamier by its heavy reverb. Inspired by her Los Angeles hometown and the nightmares she experiences on tour, the lyrics are among Bridgers' most idyllic: "When I grow up I'm gonna look up from my phone and see my life / And it's gonna be just like my recurring dream," she sings in one of the song's most jarring lines.
Bridgers also enlisted her tour manager, a "6-foot-7 Dutch man named Jeroen," to provide backing vocals on "Garden Song," and his weighty baritone is subtly heard in the choruses to give the track an added depth. "I don't how but I'm taller / It must be something in the water," they sing. "No, I'm not afraid of hard work / I get everything I want, I have everything I wanted." One of Bridgers' most simply beautiful songs to date, nearly every aspect of "Garden Song" tries to stop you in your tracks.
From Your Site Articles
Related Articles Around the Web