To anyone who tuned into the Grammy's last night, chances are you were surprised by how much you actually enjoyed the show.
Sure, there was a slew of drama prior to the broadcast—Childish Gambino, Drake, Kendrick Lamar and Ariana Grande all refused to perform—but with Alicia Keys behind the wheel, and women (mostly) in charge last night, the ceremony was empowering and went off without a hitch. Well, except for Drake, who still had a tough time even after actually showing up to receive his award for Best Rap Song. The performances themselves were a toss-up, with many of the highly-anticipated (male-driven) shows leaving fans feeling kinda meh, and the lesser known (female) performances blowing everyone out of the water.
Here are our picks for the best performances of the night.
1. Kacey Musgraves – Rainbow
Armed with just a microphone, a piano, and some sexy lighting, Musgraves' rendition of "Rainbow" was one of the evening's tightest and most well-executed performances. "That was gorgeous!" Alicia Keys praised after the performance. Musgraves proved that sometimes less is truly more and that the Grammys are at their best when they keep it about the music.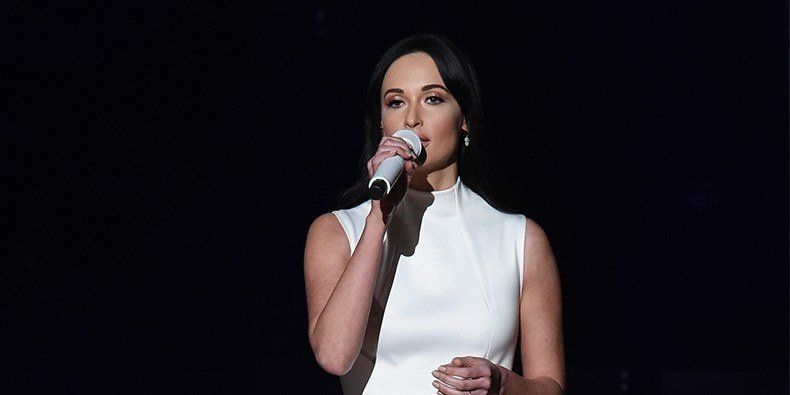 Pitchfork
2. Janelle Monae – Make Me Feel
I mean, the girl nailed that moonwalk. While Monae didn't win any awards last night, her "Dirty Computer" medley was tightly choreographed, empowering in the most badass way, and the rawest form of self-expression seen at the awards. Prince would have been proud.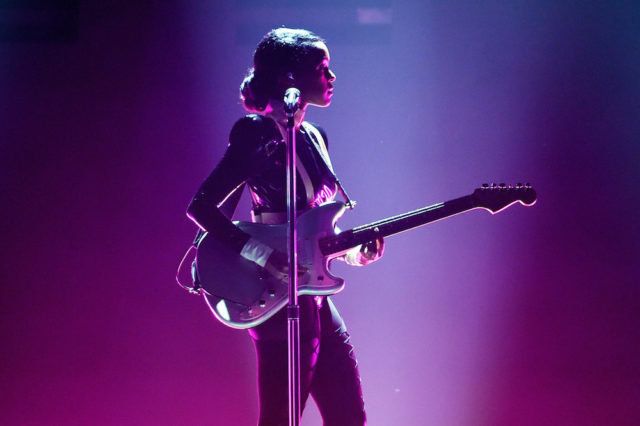 61st Annual GRAMMY Awards - Inside
3. H.E.R. – Hard Way
Prior to winning best R&B Album and R&B Performance for an EP (!), The enigmatic singer showed the world that she is a rockstar in disguise. Adorned in beguiling sunglasses and a sparkling silver one piece, the R&B songstress casually shredded some power chords on her six-string and led the audience in a rambunctious call and response that brought the house down.
61st Annual GRAMMY Awards - Inside VIBE
4. Cardi B – Money
"Welcome to the Grammys," Bardi said during her rockin' performance of "Money," nearly 90 minutes into the awards. Judging by the response online and by her being the first female to win "Best Rap Album," the rapper's blowout performance suggested that no party truly starts until Cardi arrives.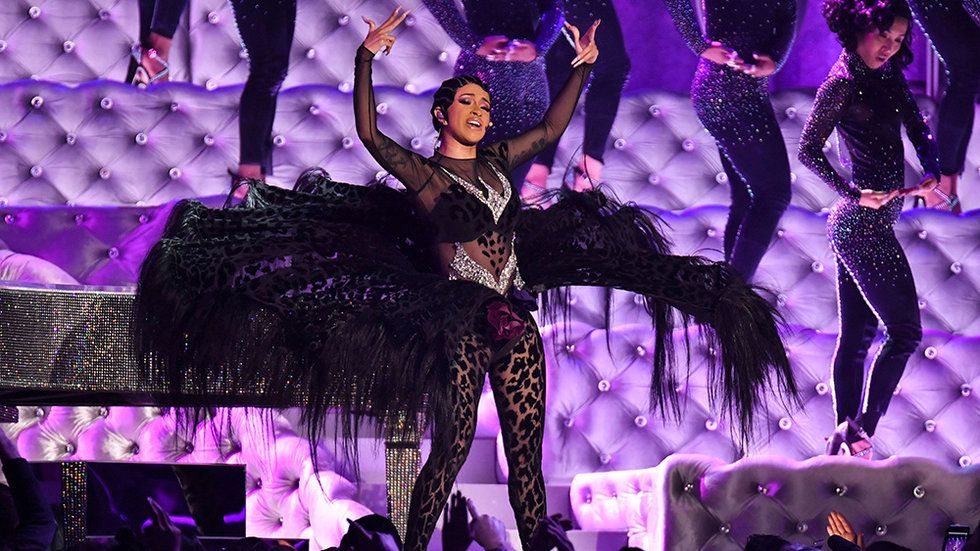 61st Annual Grammy Awards, Show, Los Angeles, USA - 10 Feb 2019 Variety
5. Alicia Keys – Everything
As one of the coolest hosts in recent memory, Keys proved that she is still an icon with dueling pianos and a medley of songs, from Nat King Cole's "Unforgettable" to Ella Mai's "Booed Up." The singer also revisited her monumental hit, "New York State of Mind," amidst screaming fans and love and adoration from her peers.
Popsugar
---
Mackenzie Cummings-Grady is a creative writer who resides in the Brooklyn area, Mackenzie's work has previously appeared in The Boston Globe, Billboard, and Metropolis Magazine. Follow him on Twitter @mjcummingsgrady.
---
POP⚡DUST | Read More...
10 Dos and Don'ts to Surviving Reboots in 2019
Ariana Grande's Japanese Tattoo Is Too Funny To Be Cultural Appropriation
Something's Rotten in the House of Drew: Justin Bieber Starts a Cult