TV Reviews
With 10 million viewers tuning in, this Donnie Darko nightmare of a singing competition has claimed the ratings' top spot.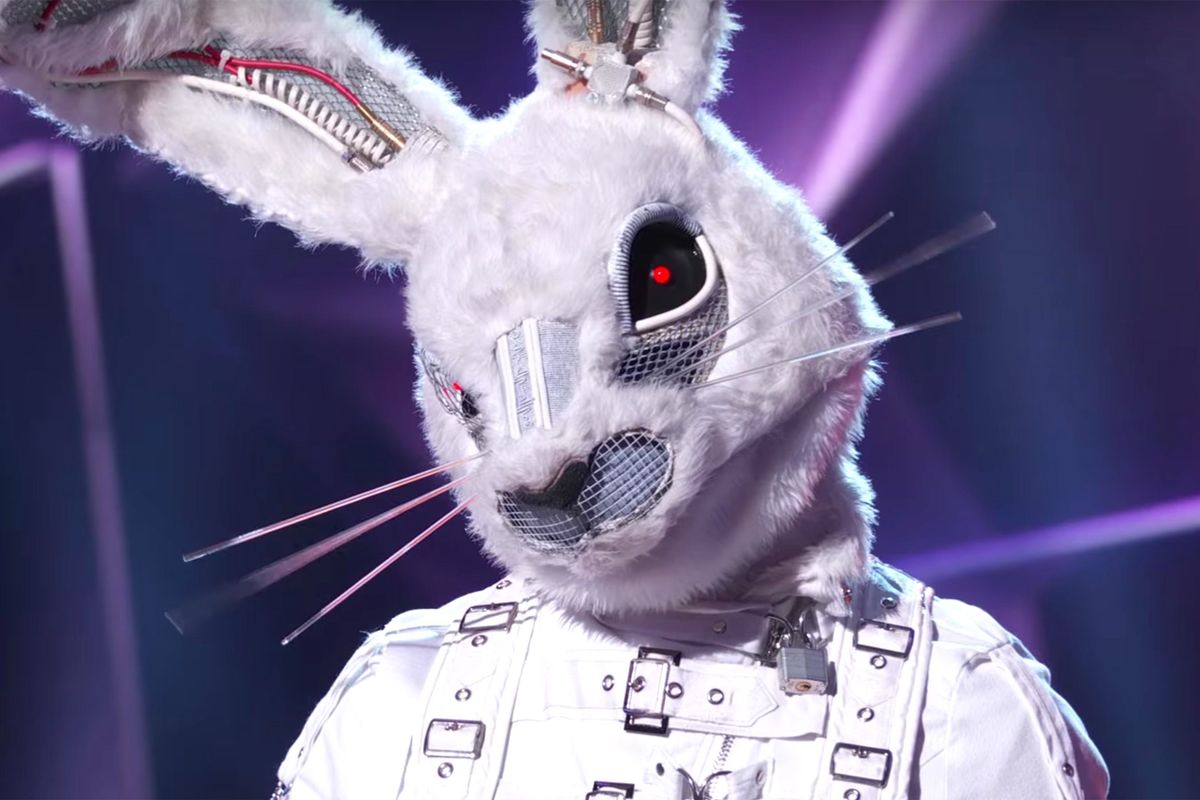 Every contestant on The Masked Singer is a cross between a Vegas showgirl and the monster under your childhood bed.
Nearly 10 million Americans tuned in for the singing competition's premiere last week. Viewers' reactions range from horrified to conversion to furry fandom, as twelve so-called "celebrity contestants" compete while costumed as: Deer, Lion, Monster, Peacock, Unicorn, Rabbit, Alien, Raven, Poodle, Bee, Hippo, and Pineapple.
Official Trailer | Season 1 | THE MASKED SINGER youtu.be
Hosted by Nick Cannon, the bizarre show is the American version of the popular South Korean competition, King of Mask Singer (on which Ryan Reynolds has appeared as a unicorn singing "Tomorrow" from Annie). The concept is both simple and over-the-top, as costumed singers introduce themselves to give hints as to their identities–and not only are they dressed as giant anthropomorphic creatures, but each costume is replete with a ridiculous voice-changing filter. After each contestant karaokes America's most overplayed songs, a panel of C-list judges evaluates their performances and takes a stab at guessing who could be under the mask. At the end, whoever displayed the least amount of talent is eliminated and forced to remove his/her disguise.

With "celebrity" judges including Robin Thicke, Nicole Scherzinger, Ken Jeong, and Jenny McCarthy, the qualifications seem lax. As the judges make increasingly outlandish guesses, from Beyoncé to Barack Obama, social media has certainly enjoyed the joke. #TheMaskedSinger remained a trending topic on Twitter during both weeks' airtimes, with posts ranging from reality TV personalities to common, decent people.
I'm actually way too excited about this show 😂 Genius @MaskedSingerFOX https://t.co/hvrJMpx1VP

— JoJo Fletcher (@JoJo Fletcher) 1547088180.0
I really don't wanna be so addicted to #TheMaskedSinger but it's horribly amazing https://t.co/tYll9Jpalp

— Jasmin N. Brown (@Jasmin N. Brown) 1547087835.0
*performer walks on stage* Judge - well they have 2 legs so it must be Betty White #TheMaskedSinger

— Brandon Gooley (@Brandon Gooley) 1547088187.0
The judge that said Obama, that said Tichard Simmons, and that Beyoncé #TheMaskedSinger https://t.co/dKTs8CRODf

— Fumy Rita (@Fumy Rita) 1547088657.0
But The Masked Singer could very well become America's next favorite joke. After last week's premiere garnered over 9 million viewers only to reveal the identity of Hippo was NFL player Antonio Brown (he sang Bobby Brown's "My Prerogative"), the show's second episode still entertained over 7 million viewers. The contestant unmasked Wednesday night was Pineapple, revealed to be Tommy Chong of beloved Cheech and Chong's Adventures (he sang "I Will Survive" and it was brutal).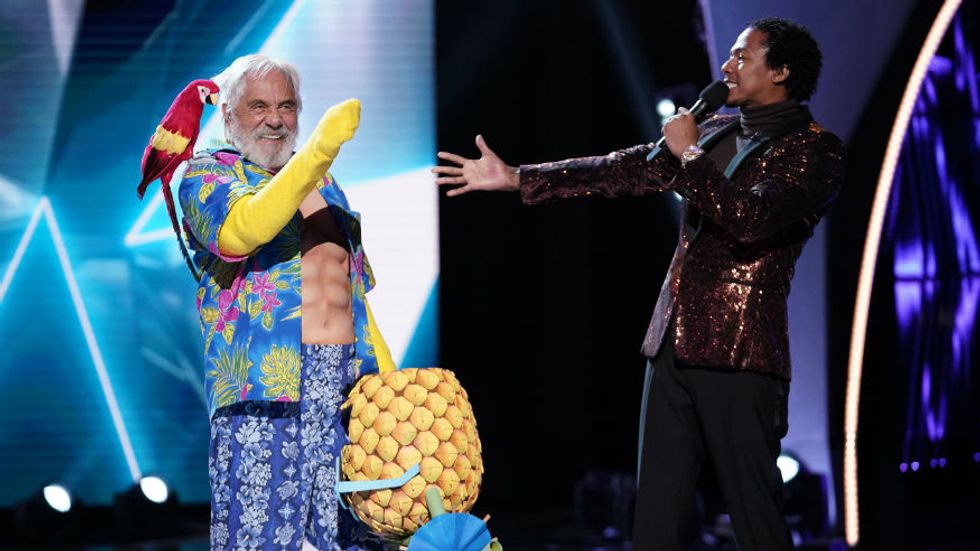 Fox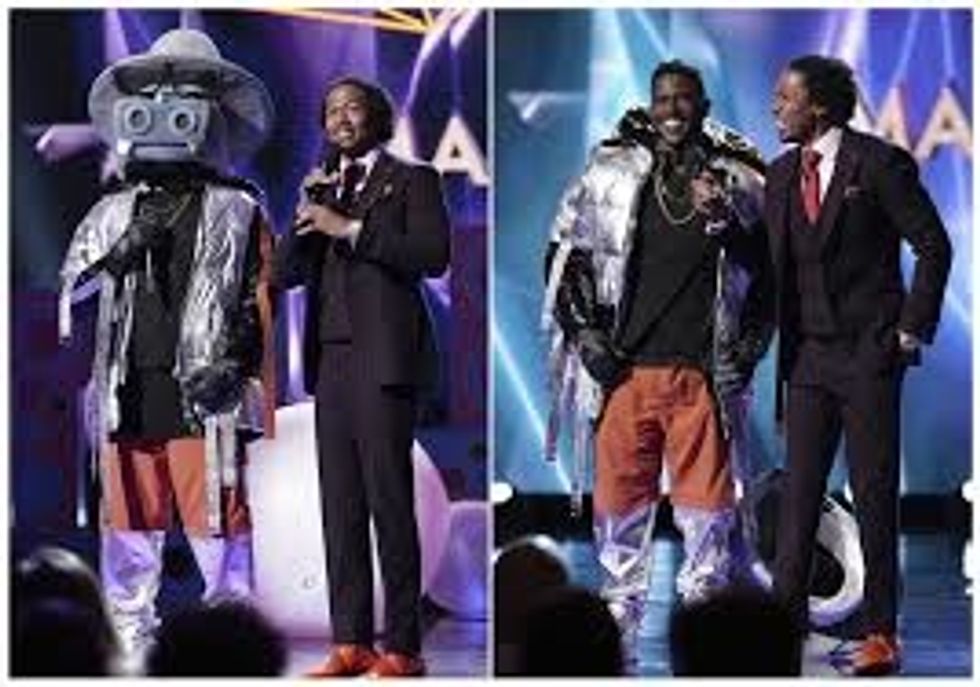 The Seattle Times
Ridiculous as it is, this Donnie Darko nightmare of a singing competition still held the ratings' top spot for Wednesday night among viewers from 18-49 years old. The Masked Singer airs every week at 9PM. Who do you think is Alien?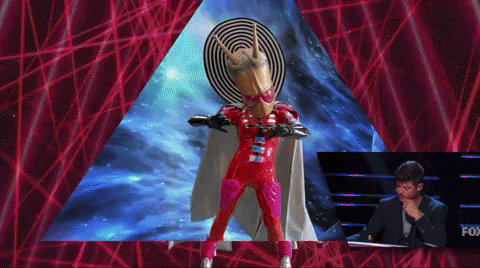 FOX
---
Meg Hanson is a Brooklyn-based writer, teacher and jaywalker. Find Meg at her website and on Twitter @megsoyung.
---
POP⚡DUST | Read More...

10/10 Celebs Agree: Cancel R. Kelly
The Most—and Least—Anticipated TV Shows Coming in 2019