TV Features
Imagine a show featuring Miley Cyrus teaching Nicolas Cage and Jenny McCarthy how to be vegan. Sounds like Fox network's next hit!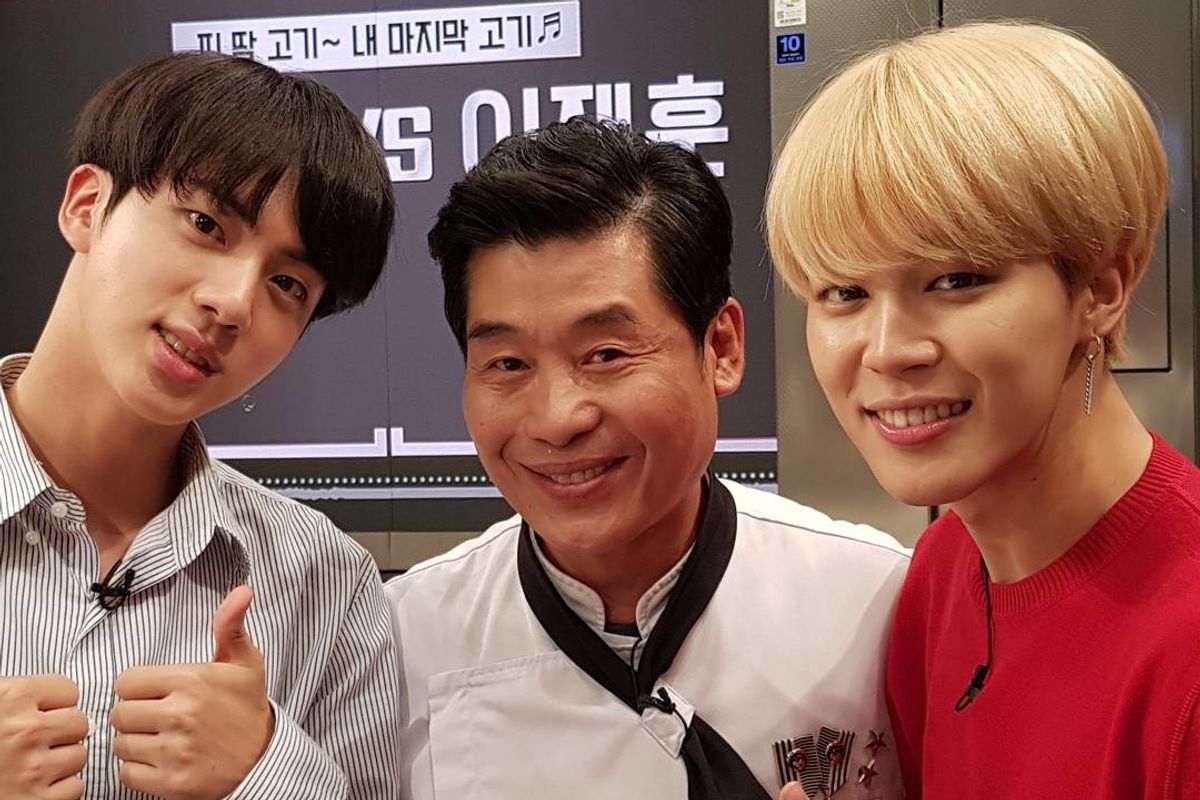 Twitter
America's trust in television was broken long before NBC's The Masked Singer held up a mirror to our low standards for "expert judges" and our underlying fear of Teletubbies.
For the past two months, one of the top-rated shows on prime time has featured twelve has-been celebrities dressed as inbred Looney Toons. The singing competition is based on the Korean reality TV show with the same concept. Now that we know The Masked Singer will assault us with a second season next year, let's brace ourselves–the worst is yet to come.
Other hit Korean TV shows spotlight celebrities' moldy leftovers and strained parent-child relationships for the amusement of the masses. We're betting it's only a matter of time before one of these bizarre series debuts in the States.
Ever want to see inside your favorite celebrity's refrigerator? Why would you? That's weird. Each episode of Please Take Care of My Refrigerator features eight of the country's best chefs and invites them into the guest star's kitchen, having them compete to create edible dishes using only the ingredients and old leftovers in the celebrity's refrigerators. They have 15 minutes. The celebrity then judges each dish and selects a winner. There is no apparent reward for winning, except for the chance to feed BTS' best boy, Jungkook.
For a US adaptation, we predict the E! network would milk this reality show for all its worth. Hosted by: Gordon Ramsay.
[ENG] Please Take Care of my Fridge BTS Cut_3rd Dish (Hot Braised Short Ribs) youtu.be
Riffing off the common assumption that celebrities must be terrible parents, each episode features five celebrity fathers traveling or camping with their children. Sometimes they try to "cook" and other times they pull their hair out. We predict CBS would be the first to adopt this on account of its eagerness to exploit any celebrity for prime time ratings (yes, we're talking about The World's Best)
[ENG SUB] Dad!Where are you going?-Hoo's 9th b-day party 후9살생일축하 20141221 youtu.be
Six A-list actors are deprived of their phones, television, and the Internet as they live in a dorm for one week. But rather than being a simple Big Brother set up, each episode features a challenge imposing new restrictions, like not creating any trash or living on minimum wage. For a US version, we see this show on ABC. With moralizing shows like The Good Doctor and Grey's Anatomy but reality TV trash like The Bachelor, ABC would jump on the chance to teach celebrities about social issues like climate change while benefiting from their potential moral failures. Hosted by: Miley Cyrus
The Human Condition | 인간의 조건: Living on a Shoestring Budget – The First Episode (2014.12.03) youtu.be
It's another show banking on male celebrities being incapable of caring for their children. This time, celebrity fathers are left alone with their kids for 48 hours without any help from wives, family members, or the legion of celebrity nannies who keep Hollywood afloat. American actors like Steven Yeun have also guest-starred as "Uncles" left to take care of other's children on their own. NBC, America's publicist for family values, would love this shit.
[The Return of Superman] Steven Yeun's special way to feed a baby youtu.be
It's worse than it sounds. This music competition features aspiring female rappers competing against each other American Idol-style. Hosted by any mildly successful rapper, the show features challenges like diss battles and filming a one-take music video for an original song they've written and arranged themselves while on the show. Considering Fox's love of reality shows that sound wrong, the network probably has its eye on adapting this bad boy already. Hosted by: Iggy Azalea.
(ENG SUB) UNPRETTY RAPSTAR vol.3 Grace & AshB VS Nada & Jeon Soyeon (G)I-DLE youtu.be
---
Meg Hanson is a Brooklyn-based writer, teacher and jaywalker. Find Meg at her website and on Twitter @megsoyung.

---
POP⚡DUST | Read More...

5 Forgotten Parodies That Predicted the Future
Fetishizing Autism: Representation in Hollywood