B.S.
Bieber's new fashion line screams of ripped off Yeezy, POW uniforms, and the lost innocence of 2010's "Baby" fans.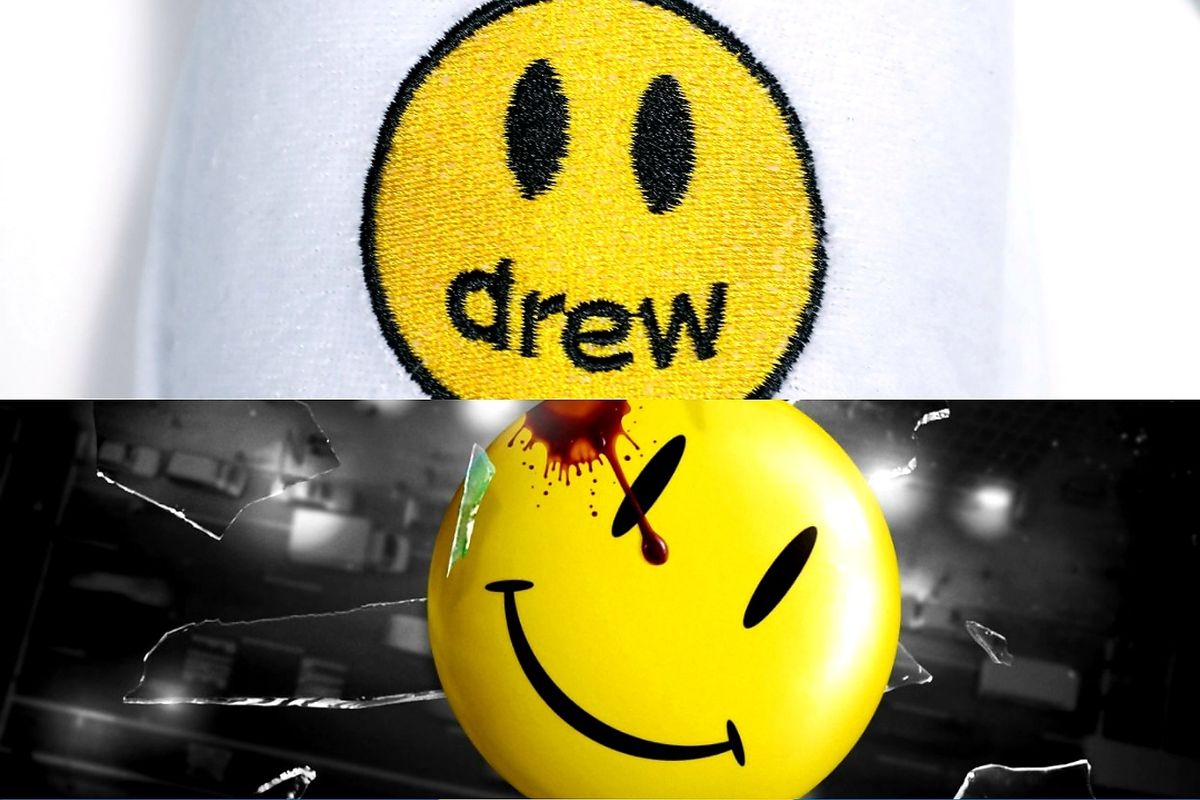 Justin Bieber is finally embracing his full potential.
On Tuesday, the singer's much-awaited clothing line, Drew House, debuted online. The apparel exacerbates the same slouchy, oversized look as Kanye's Yeezy line, but its mental asylum color scheme suggests that Bieber is evolving his cult following into an actual cult. Officially trademarked as the House of Drew, the brand is swathed in beige, corduroy, and Bieber's signature deranged smiley face logo bearing his middle name. The 24-year-old has created a fashion line that screams of ripped off Yeezy, POW uniforms, and the lost innocence of 2010's "Baby" fans.

But Drew House's inflated price points confirm that mega-success in the music industry qualifies anyone to market their bad taste as high fashion. Starting at $48 for a T-shirt and sliding up to $148 for plain corduroy pants, the brand's website captures its commitment to the comedy bit called fashion. Its About Us section reads, "Drew House is a place where you can be yourself. Blah blah blah blahsdbksjdfhl. Wear like you don't care. Come chill. K. Bye."

Some fans felt duped after looking forward to the full line's release since last month's preview, which featured a simple pair of slippers donning the branded emoji, that cost only $4.99. The company's marketing campaign seems hellbent on swaddling gangs of dead-eyed, unsmiling Beliebers (who have yet to find their purpose like the movement promised in 2010) in colors of prison-beige and one possessed doodle.
But aside from all that, the most irksome aspect of Bieber's clothing line is the lack of originality. Anyone who's ever shuffled into Walmart at 1 AM, sockless and in sleepwear, has borne a striking resemblance to one of Bieber's models. Come to think of it, so does Walmart's mascot: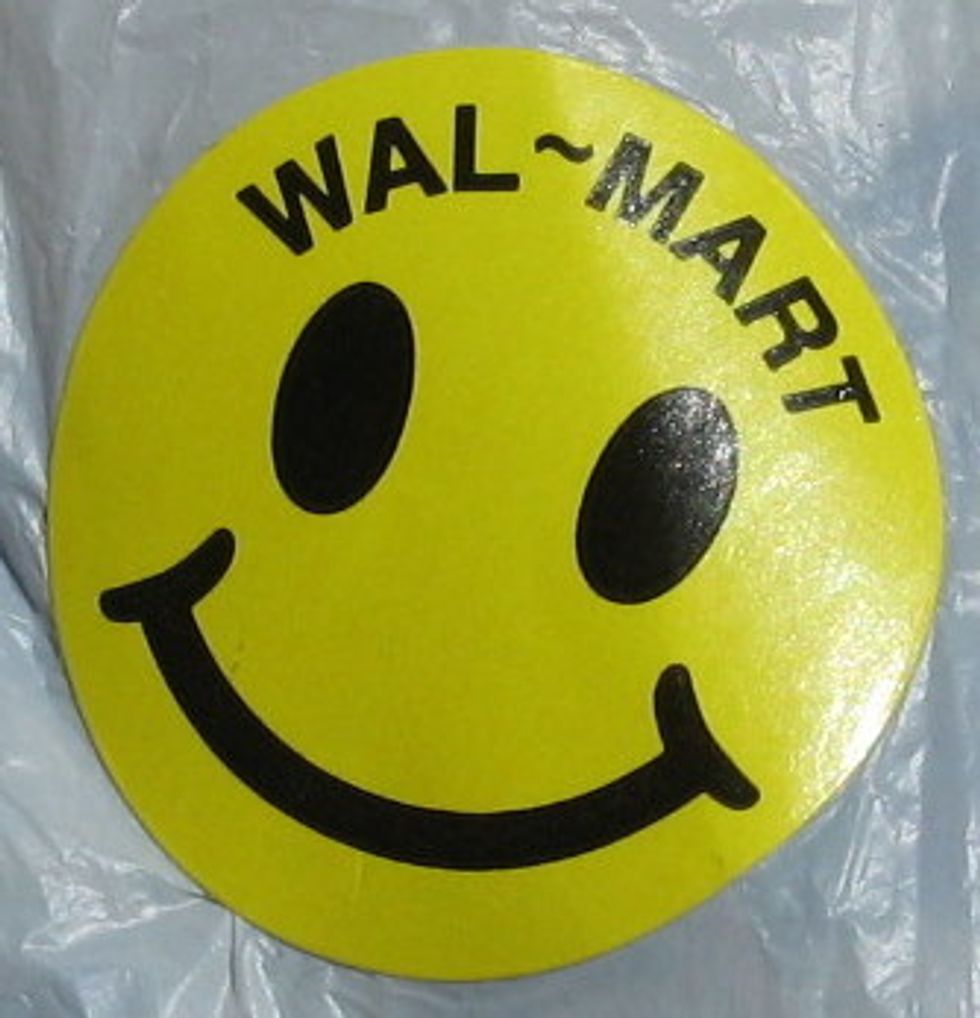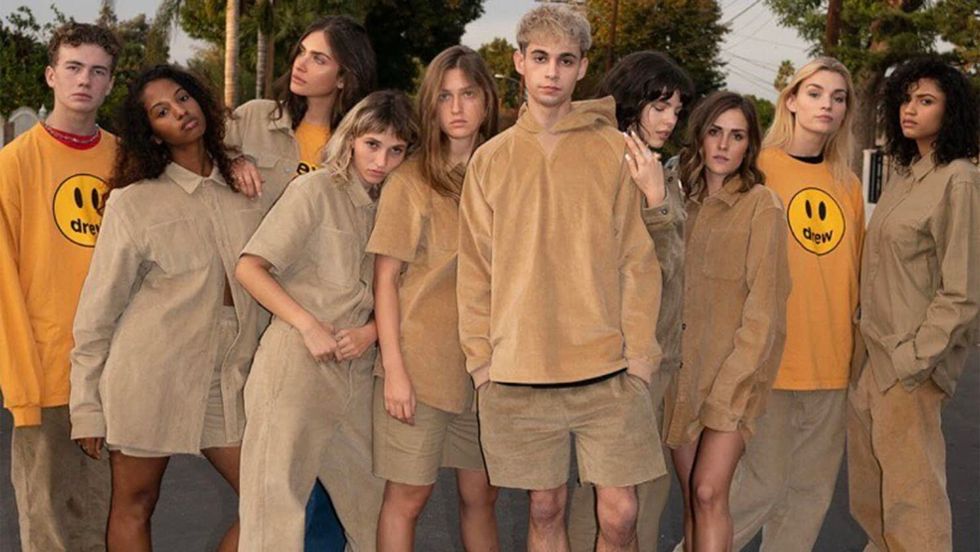 So does the symbol of a fictional murderer in Alan Moore's Watchmen: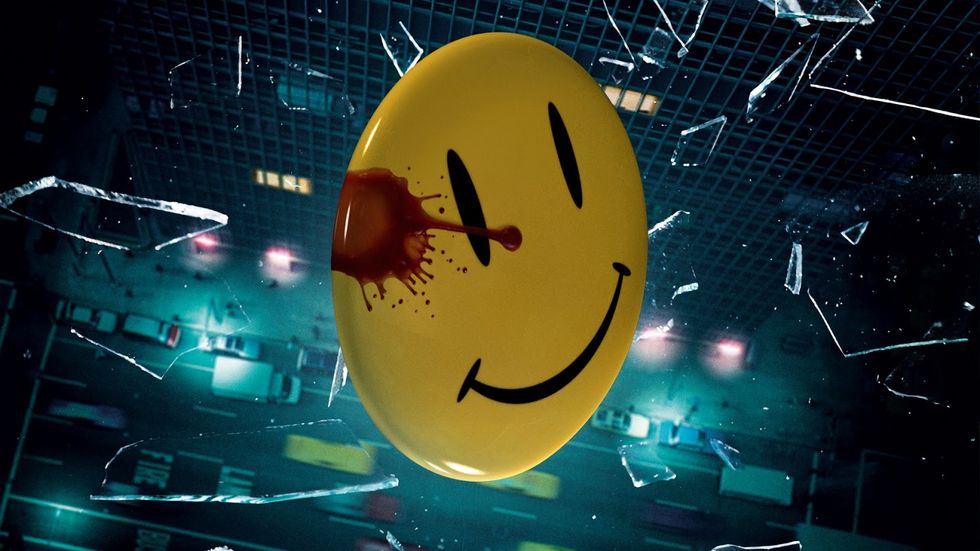 So does the symbol of real-life murderers from The Smiley Face Killers: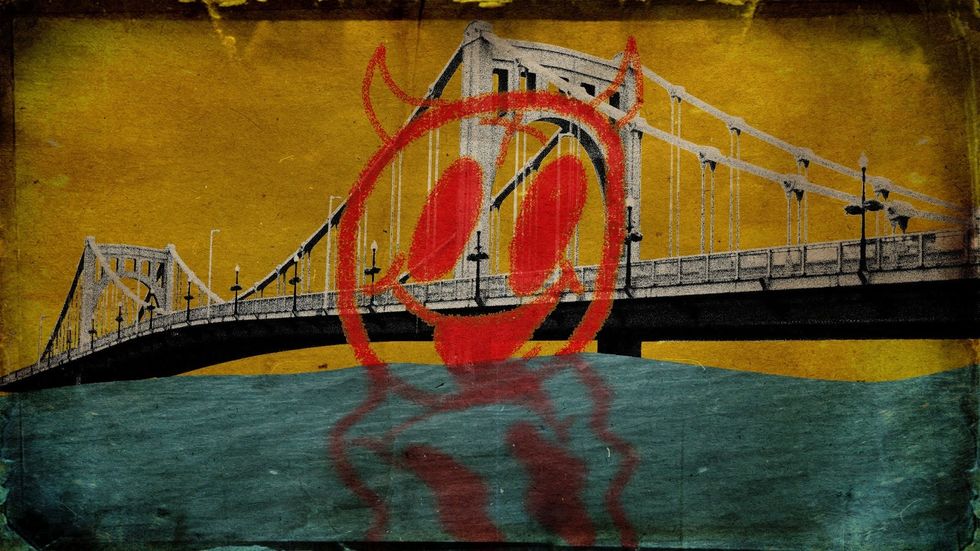 It's confirmed. Something's rotten in the House of Drew.

---
Meg Hanson is a Brooklyn-based writer, teacher and jaywalker. Find Meg at her website and on Twitter @megsoyung.

---
POP⚡DUST | Read More...

10 Dos and Don'ts to Surviving Reboots in 2019
Ariana Grande's Japanese Tattoo Is Too Funny To Be Cultural Appropriation