Top Stories
You won't want to miss this year's Grammys back in the Big Apple.
Beyoncé isn't nominated this year but we had to relive this moment. Can you say iconic?
On the contrary her hubby JAY-Z (aka Shawn Carter) takes the lead with the most Grammy nominations for this year. In fact, he holds 21 Grammy's, just one less than Queen Bey. Will 2018 put him on par with his wife? Regardless, the two are a force to be reckoned with. Along side JAY-Z, songs like "Despacito" and "1-800-273-8255" got major Grammy nods. New artists like SZA and Julia Michaels were recognized. I'm sure the internet is buzzing with opinions, but here are mine...
Record of The Year Prediction
If we're going off sheer popularity and the record that touched the most people this year, I'd have to predict "Despacito." I think JAY-Z's "The Story of OJ" is a close second for the cultural and necessary work of art it is, but whether they know what it means or not, people love themselves some "Despacito" by Luis Fonsi, Daddy Yankee, and Justin Bieber.
Album of The Year Prediction
I think that JAY-Z will see justice during Album of the Year winning for his 4:44. Exclusive to Tidal, JAY-Z fans who use Spotify had to do some serious waiting and digging to listen to the album. Luckily JAY-Z has gradually released killer visuals for a handful of the songs on his Vevo channel which are bound to get some recognition at this year's VMAs. My personal favorite album of the year was Lorde's Melodrama which I think could be a second contender.
Song of the Year Predicition
Though I'm rooting for "1-800-273-8255" to win not only because it's a harmonious collaboration between some of my favorite artists but because it's also an amazing track that raises suicide awareness, I think "Despacito" will again come through on top. What can I say? It's a total ear worm. Check out co-writer Erika Ender singing the song with legendary Roberto Carlos.
Best New Artist Predicition
I'm rooting for the stunning Miss Julia Michaels hard but there's some pretty tough competition this year. Michaels came out of a really amazing songwriting career and just released her debut album Nervous System with the hit song "Issues." I think SZA and Khalid could give her a run for her money though. SZA popular for her confrontational, unapologetic lyrics and Khalid coming out of nowhere it's hard to say who will take this one. If I were to guess I'm going to predict SZA wins. I think after performing on SNL and collaborating with Maroon 5, she's become a household name.
Best Solo Performance Prediction
This is a hard one because I want them all to win. Do you remember Kesha's vocally stunning performance in "Praying"? Ed's subtle but specific performance in "Shape of You"? Even so, I think P!nk is going to take home the Grammy here for her amazing performance on "What About Us?" P!nk is having a stellar year (and career tbh).
Best Pop Duo/Group Performance Prediction
Honestly, I think it'll be a huge year for "Despacito" and they'll take this one to for the collaboration between Luis Fonsi, Justin Bieber, and Daddy Yankee.
Best Traditional Pop Vocal Album Prediction
All of the greats are nominated here: Michael Bublé, Bob Dylan, Seth MacFarlane, Sarah McLachlan, and Tony Bennett. I have feeling it'll be Tony Bennett's Tony Celebrates 90. C'mon- what a legend.
Best Pop Vocal Album Predicition
Oof another hard one for sure. Love her, but I think after the whole Radiohead issue Lana Del Ray isn't a frontrunner. For me it's a pretty even split between Kesha's Rainbow , Ed Sheeran's Divide, and Lady Gaga's Joanne. Honest opinion? I'd give it to Kesha. I love the dynamic of her album. Some songs showcase her voice, others are certifiable bangers, others are powerful anthems.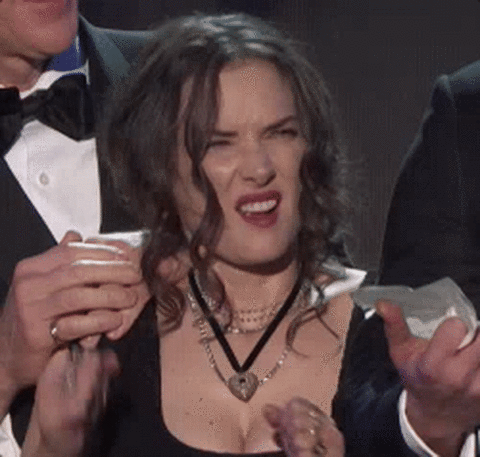 Giphy
Needless to say, I think it's going to be a big year for the Grammy's. How could it not be? Finally after fifteen years away from the "concrete jungle where dreams are made," the Grammy's will be back home in NYC and we're stoked. Here are some of the best moments in the last 15 years.
2004
Prince and Beyonce's iconic opening number.
2005
In 2005 Kanye won the Grammy and proceeded to prompt the producers of the Grammys to get the music ready because his speech was going to be long. He left it unfinished too leaving us wondering....
2006
The Gorillaz and Madonna performed with holograms truly bringing the Grammys into the 21st century.
2007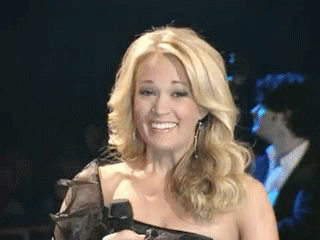 Giphy
Carrie Underwood's "Jesus Take The Wheel" was a major thing. Remember that? She took home the Grammy for Best New Artist and Best Female Country Vocal Performance. Yes queen!
2008
Beyonce clearly being queen of the iconic performances performs "Proud Mary" with Tina Turner.
2009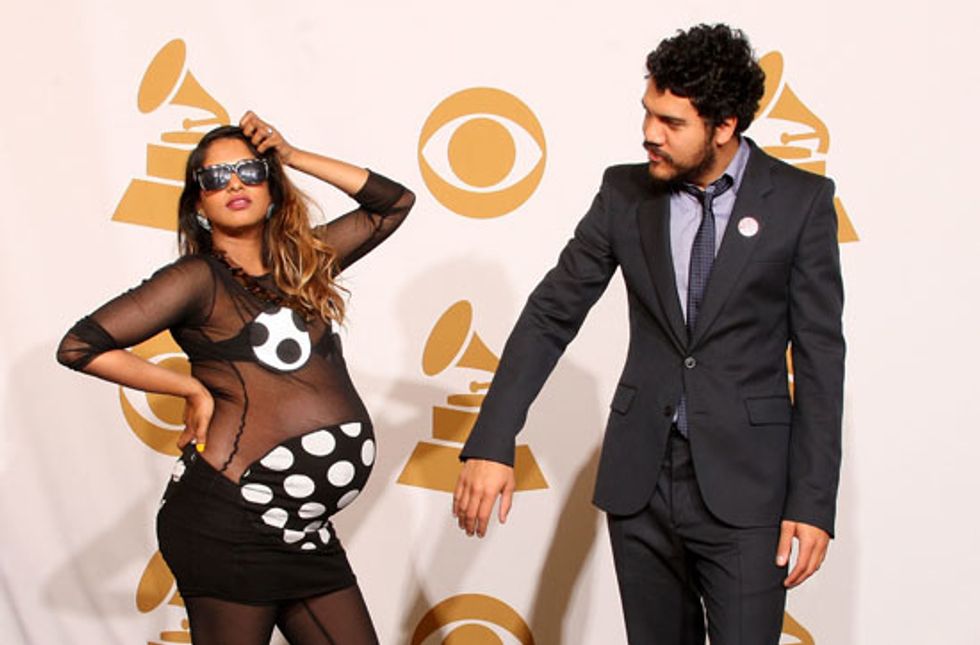 A very, very pregnant M.I.A. performs (on her due date!) and give birth three days later. We see you, Queen.
2010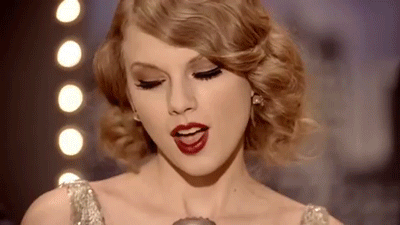 Giphy
Following the 2009 VMA drama with Kanye and Taylor Swift, Taylor Swift becomes the youngest artist ever (at age 20) to win album of the year for Fearless. Beyonce also sets a new record for female artists taking home six Grammys that year. It was the age of "Single Ladies (Put a Ring on It)," and a good time for women.
2011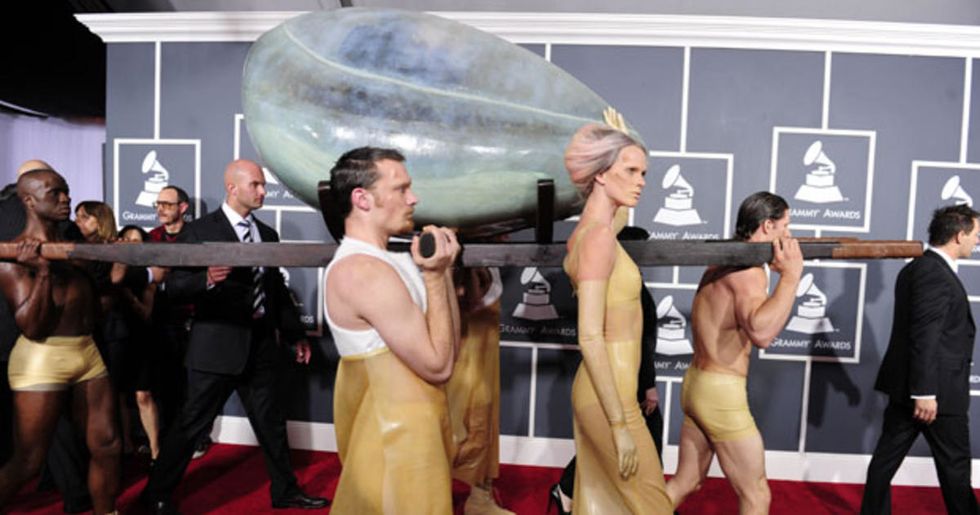 Remember when Lady Gaga's red carpet look was a literal egg that she later emerged from on stage? Yeah- I forgot too. You're welcome.
2012
Whitney Houston tragically passes the day before and in a heart felt tribute, Jennifer Hudson sings "I Will Always Love You."
2013
Taylor Swift does the most in this circus themed performance.
2014
Macklemore, Ryan Lewis, and Mary Lambert perform "Same Love" featuring Madonna. It's an iconic moment for the LGBTQ+ community to be celebrated on a large scale.
2015
Giphy
One of the many times Gaga wowed us, but this performance with Tony Bennett would mark a new era for the pop star. She would go on to be on American Horror Story and perform The Sound of Music.
2016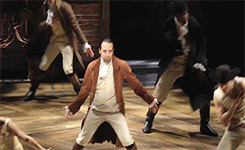 Giphy
Hamilton makes history by being the first time the Grammys aired live from Broadway.
2017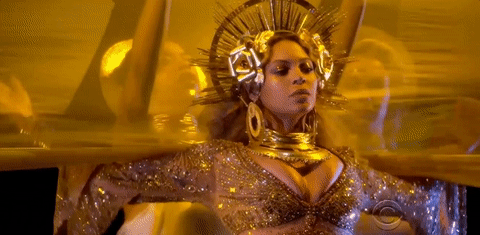 Giphy
And of course- the queen of all Grammy moments, when Queen Bey herself performed pregnant with her two twins a beautiful number adorned in gold and looking like mother Mary herself.
We'll be live-tweeting throughout the Grammys - visit us on Twitter to follow along.
---
Anie Delgado is a contributor to Popdust and is an actress and musician based in NYC. Follow her on Instagram | Facebook | Twitter and check out her music on Spotify. Press inquiries here.
---
POP⚡ DUST | Read More…
Honoring RICK HALL, founder of FAME Studios, with a birthday tribute during Grammy Week
Keke Palmer "Bossy" Just Released
INSTRUMENTHEAD | FAME Studios to host Michel Weintrob's immersive photo exhibit
---