They haven't been together very long (only about two months), but when you know, you know.
In the latest celeb couple news, the impossibly good looking Nick Jonas and Priyanka Chopra are engaged to be married! He is 25 and she's 36, but the one decade age gap means nothing to these sexy sweethearts. Fans of the celebs are likely in awe that they have decided to take their romance to the next level so quickly, but if you were dating either of these stars, would you have any doubt they were "the one?"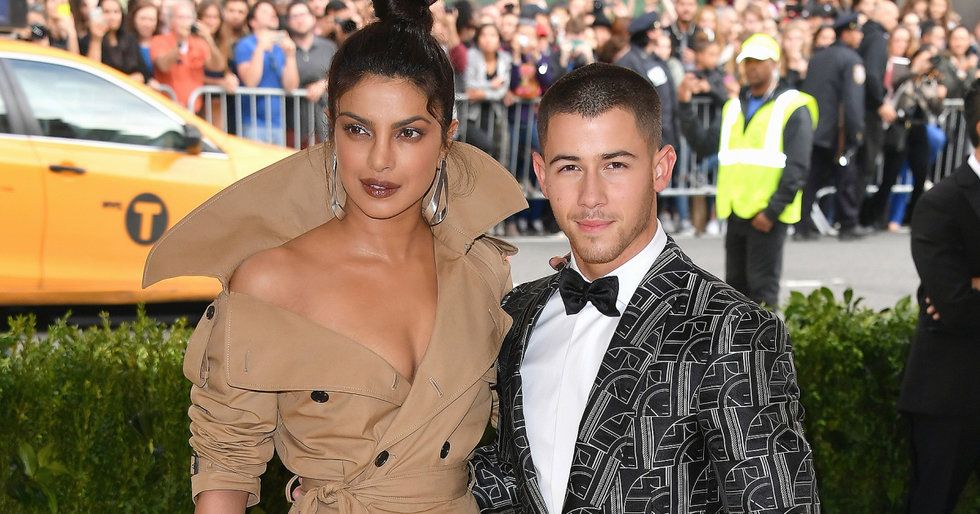 peopledotcom.files.wordpress.com
From Bollywood to the big time, Chopra is now an international superstar, currently killing it on television's Quantico and considered to be one of the most beautiful women in the world. She has been named one of Time magazine's '100 Most Influential People in the World' and Forbes ranked her as one of the 'World's 100 Most Powerful Women.' It is no wonder Jonas is head-over-heels for his honey – she is brains, beauty, and overall brilliance packaged together perfectly.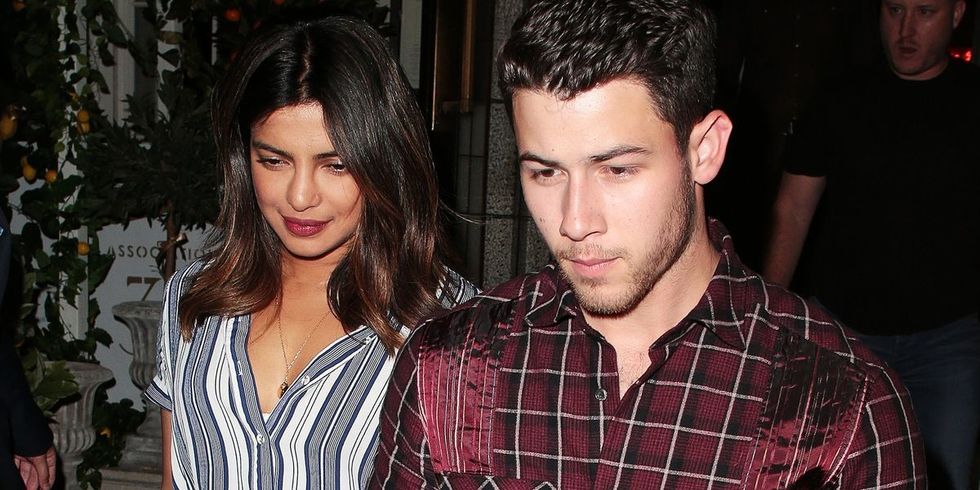 http://cdn.jinnions.com
And Jonas is every girl's dream. He is talented, toned, and sadly for some, now taken. But if any woman deserves a fine fella like Jonas, it is Chopra. Some think they seem like a mismatch; he's the young, free-spirited, rock star-scruffy type, while she is charismatic, sophisticated, and seemingly more "mature." Perhaps their love is a classic case of "opposites attract" and what we see as oil and water is really the perfect blend.

According to People, "The couple got engaged a week ago on her 36th birthday while the two were in London. Jonas closed down a Tiffany store to buy an engagement ring." Must be nice to be rich and famous. Oh, and totally romantic! Jonas has now raised the bar for men to step up their proposal game. How could Chopra say no?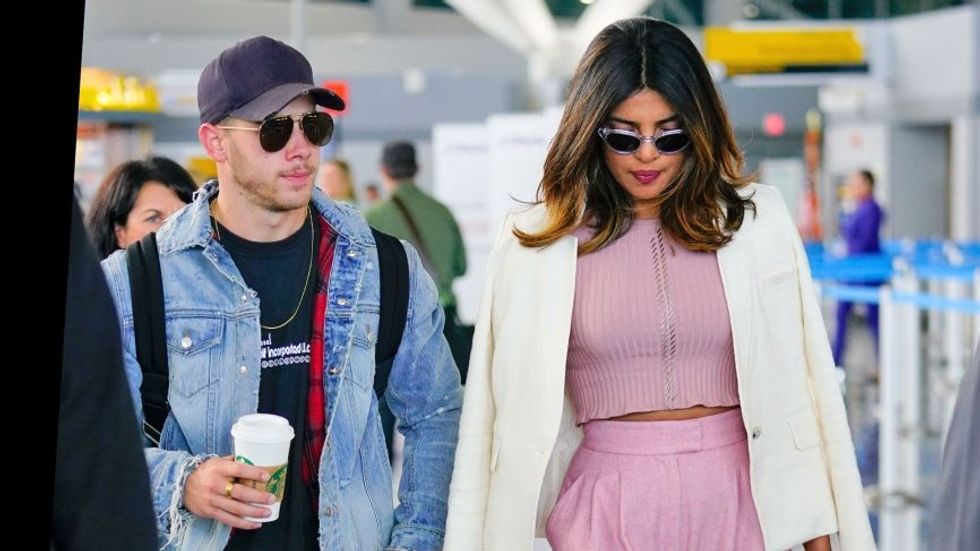 media.vogue.in
So now we shall wait to see the ring (which is surely massive), and be on high alert for news surrounding the big day. Since these two are so high-profile, their wedding will have to be kept under tight wraps. But the guest list will be like Oscar, Emmy, and Grammy night all rolled into one. This event could be as exciting as Meghan Markle and Prince Harry's royal celebration. Heck, they could even be at the "Jopra" wedding…Markle's a good friend of the bride-to-be. As per Bustle, "The Quantico star told People in September 2017 that she met the future royal at the annual ELLE Women in Television dinner. Chopra said about her first meeting with Markle, 'We bonded as actors. We just became friends, like two girls would.'" A royal bridesmaid? Why not!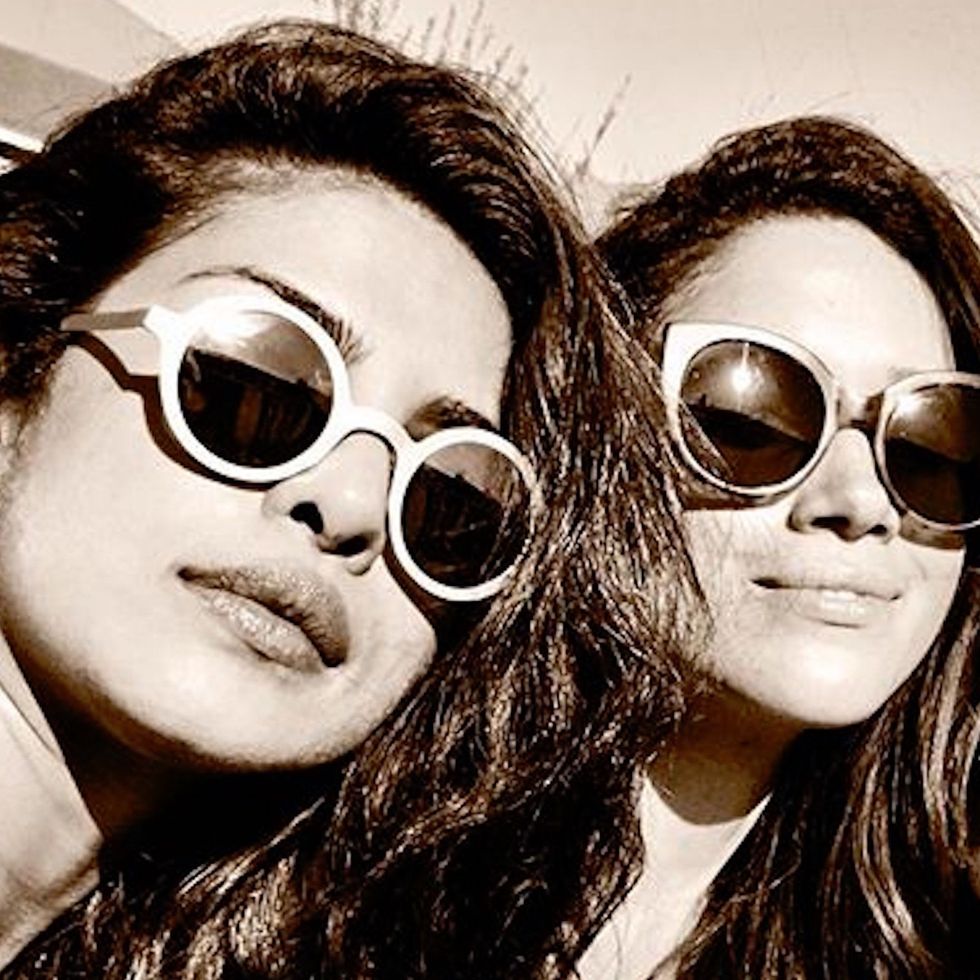 popsugar.com
We wish Jonas and Chopra tons of love and happiness and a marriage that lasts a lifetime. Congrats!

---
Melissa A. Kay is a New York-based writer, editor, and content strategist. Follow her work on Popdust as well as sites including TopDust, Chase Bank, P&G, Understood.org, The Richest, GearBrain, The Journiest, Bella, TrueSelf, Better Homes & Gardens, AMC Daycare, and more.
---
POP⚡DUST | Read More...
They Said, "I Do!" - Michelle Williams Married Phil Elverum in Secret Ceremony