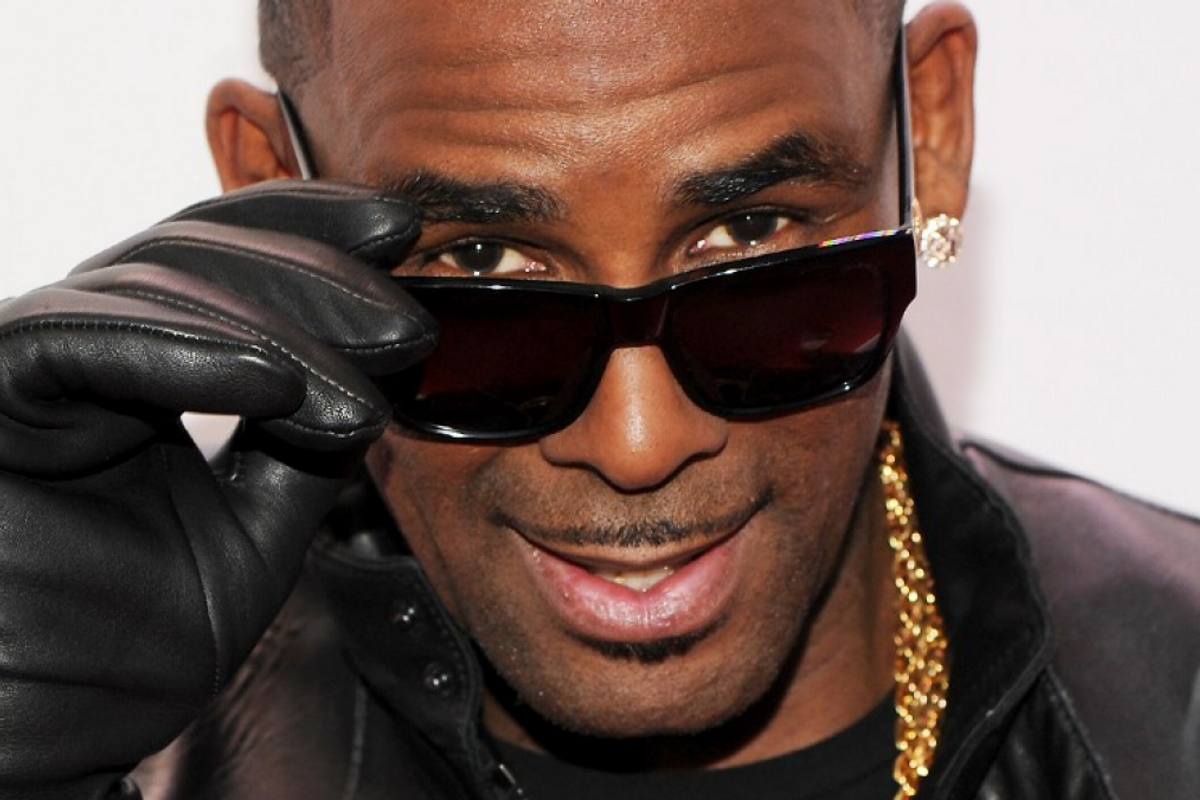 If you watched the Surviving R. Kelly docuseries, then you know that R. Kelly is a steaming bag of molten garbage.
Of course, garbage people will always attract other garbage people who love basking in their stench. One of those people is R. Kelly's former manager, James Mason.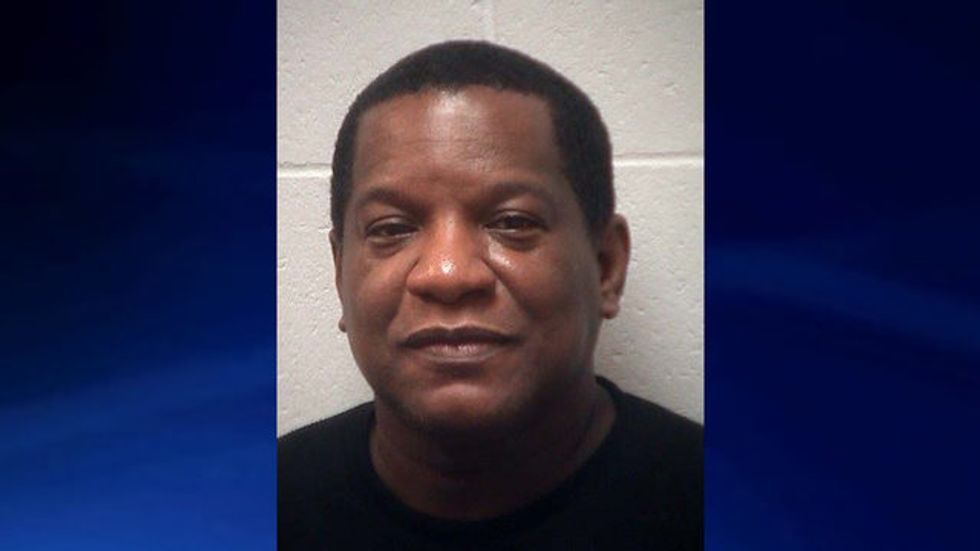 James Mason, an actual man made of garbage.
You know when you haven't taken out the trash in a while, how it starts to pile up? You have your main garbage bag, filled with all the super smelly food waste and especially gross stuff. But then you also have a smaller bag filled with used cat litter that doesn't smell quite as bad when it's next to the main bag, but if you hold it up on its own you'd still be like, "oof, that's full of shit." James Mason, pictured above, is that smaller bag of garbage.
In July 2018, a warrant was issued for his arrest over "terroristic threats and acts."
"Why would garbage R. Kelly's garbage former manager do such a thing?" you might be wondering.
Well, as it turns out, when a 52-year-old singer starts living with a 19-year-old girl, and that girl then cuts off contact with her family, her family is likely to get suspicious. One would imagine their suspicions might heighten upon discovering that that same 52-year-old singer has a history of abusing young women, many of them underage.
This was certainly the case for Jonjelyn and Timothy Savage, parents of Jocelyn Savage. After Jocelyn, now 23, ceased contact for over two years, they went on the news and said they believed R. Kelly was keeping Jocelyn as a sex slave.
James Mason allegedly responded as any level-headed piece of trash would: by calling Timothy Savage on the phone and saying, "I'm gonna do harm to you and your family, when I see you I'm gonna get you, I'm going to fucking kill you."
Wow, great job James, that'll go over really well in court.
Today, months after the warrant was issued, James Mason turned himself in to the Henry County Sheriff's Department in Henry County, Georgia.
He's currently free on $10,000 bail, and is sure to stink up every place he goes with his noxious, garbage fumes.
---
Dan Kahan is a writer & screenwriter from Brooklyn, usually rocking a man bun. Find more at dankahanwriter.com
---
POP⚡DUST | Read More...

Every "Man" Angry About Gillette Needs His Diaper Changed
The John Wick: Chapter 3 Trailer Is Out and It's Fucking Perfect