MUSIC
Plus new music from Ezza Rose, Pale Waves, Fatherson, and more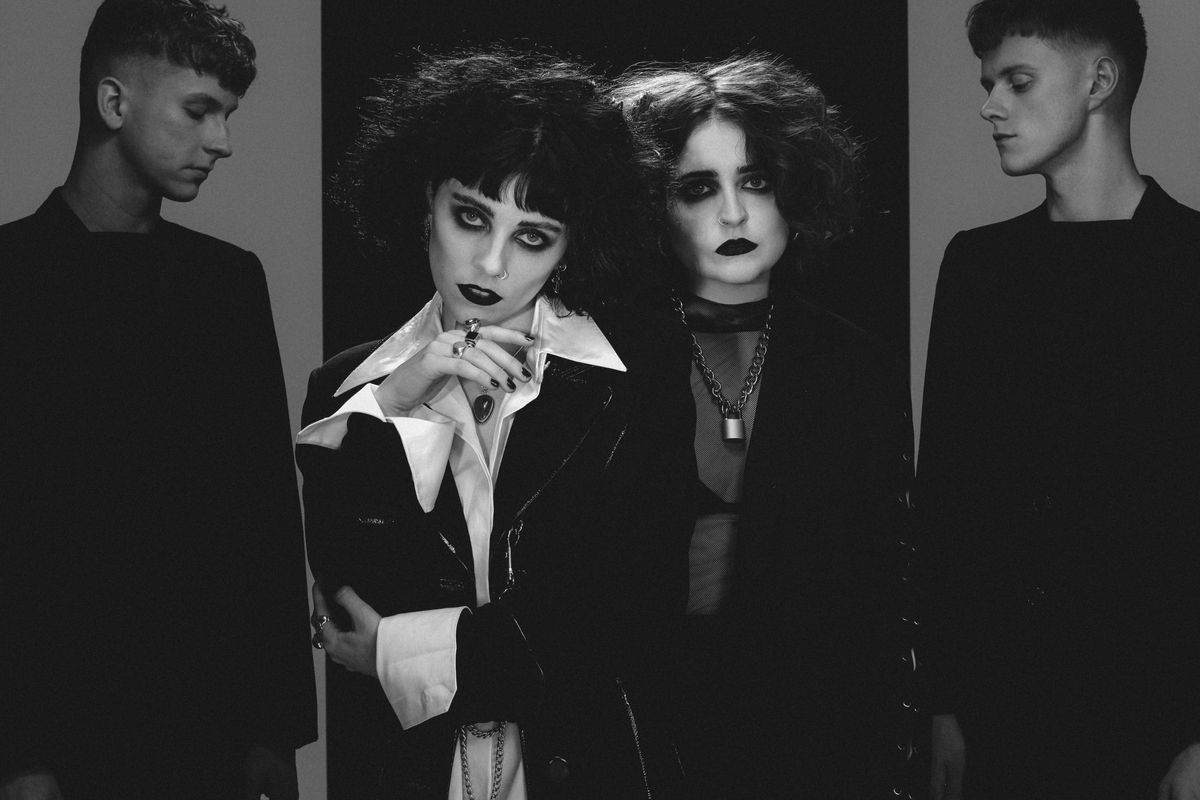 Pale Waves by Brian Griffin
Shrug off the week and kick back with some R&B and smooth soul.
RELEASE RADAR is here to give you the breakdown of your top singles, albums, and videos to check out as you head into your weekend. Get ready to jam out with some of our favorite up-and-coming artists, plus celebrate new stuff from those you already know and love.
---
SINGLES...
Jennifer Denali | "Painkiller"
Jennifer Denali's debut single takes an unapologetic spin on classic R&B, infusing it with modern pop. Her upcoming LP expands on themes of self-love and self-care with sultry vocals and celebrated beats.

You might also like: Mariah Carey, Janet Jackson, Amy Winehouse
Follow Jennifer Denali on Facebook | Twitter | Instagram
---
Casey Dubie | "Confetti"
Indie pop sweetheart Casey Dubie delves into the complexities of relationships, both platonic and otherwise, in the lead single of her debut album. The 26-year-old sings with arresting confidence that has us eagerly waiting for more.

You might also like: She & Him, Daughter, Parquet Courts
Follow Casey Dubie on Facebook | Instagram
---
Ezza Rose | "American Man"
The third single off the psychedelic pop band's upcoming album No Means No (out September 21st) strays from the group's soft folk roots. The seductive melodies give way to the raw frustration with how people do (or do not) understand when no means no.

You Might Also Like: Angel Olsen, Mazzy Star, Sharon Van Etten
Follow Ezza Rose on Facebook | Twitter | Instagram
---
Ricky Lewis | "See You In The Morning"
The self-proclaimed '90s latch key kid channels John Hughes vibes of aching emptiness in his third single. His debut record of the same name guides you through a coming-of-age saga in all of its youthful melodrama, concluding that there's nothing left to do in your hometown but stay or get out.

You might also like: Ryan Adams & The Cardinals, Phosphorescent, Kevin Morby
Follow Ricky Lewis on Facebook | Twitter | Instagram
---
Videos...

Salt Ashes | Girls
Salt Ashes released single "Girls" in early May, and directed the accompanying music video herself. "I wanted to create a video representing people who identify as female or gender fluid," the London-based singer-songwriter said, "celebrating self expression, freedom of individuality and confidence."

You Might Also Like: Kylie Minogue, Tove Lo, Years & Years
Follow Salt Ashes on Facebook | Twitter | Instagram
---
Sydney Franklin | Make It Hurt
The much anticipated video for Make it Hurt speaks to Franklin's own battle with a toxic relationship. "I woke up one day and realized how poorly I was being treated, and disrespected," said the sing-songwriter. " It's about making that person feel the pain that you felt during the worst of times due to their choice of words and actions."

You Might Also Like: Daniel Cesar, Jorja Smith, Sinead Harnett
Follow Sydney Franklin on Facebook | Twitter | Instagram
---
ALBUMS/EPs...
Aidan Carroll | The Other Side
Self-proclaimed "musical chameleon" Aidan Carroll draws on his classical training from University of Central Oklahoma and City College New York for his soulful debut album. Rich and sophisticated, Carroll's vocals pair seamlessly with virtuosic instrumentals that transcends R&B.
You Might Also Like: Mayer Hawthorne, Frank Ocean, Lewis Taylor
Follow Aidan Carroll on Facebook | Twitter | Instagram
---
Fatherson | Sum Of All Your Parts
The indie-rock trio Fatherson first made waves in their hometown of Kilmarnock, Scotland with their 2014 debut album. The group's third album relies on infectious melodies and unapologetic lyrics that create a slow burn.
You Might Also Like: Frightened Rabbit, Idlewild, The Twilight Sad
Follow Fatherson on Facebook | Twitter | Instagram
---
Pale Waves | My Mind Makes Noises
Following the release of the single "There's A Honey" last year, Pale Waves draws on legends Madonna and Prince for their debut album. Though the '80s pop influences are unmistakable, the album keeps it fresh, with a dark twist.

You Might Also Like: The Cure, The 1975, Carly Rae Jepsen

Follow Pale Waves on Facebook | Twitter | Spotify
---
Allie Delyanis is an award-winning and losing freelance journalist based in New York City. She likes bands, books, breakfast food, and would love to be David Sedaris when she grows up. You can find more of her work on www.delyanis.com.
---
POP⚡DUST | Read More #ReleaseRadar...
RELEASE RADAR | Premiere from ELZ + THE CULT
RELEASE RADAR | Premiere from Monikers
RELEASE RADAR | Premiere from Viva Non