TV Reviews
"Russian Doll" is a Binge-Watching Phenomenon
The new Netflix show has millions of viewers glued to their screens.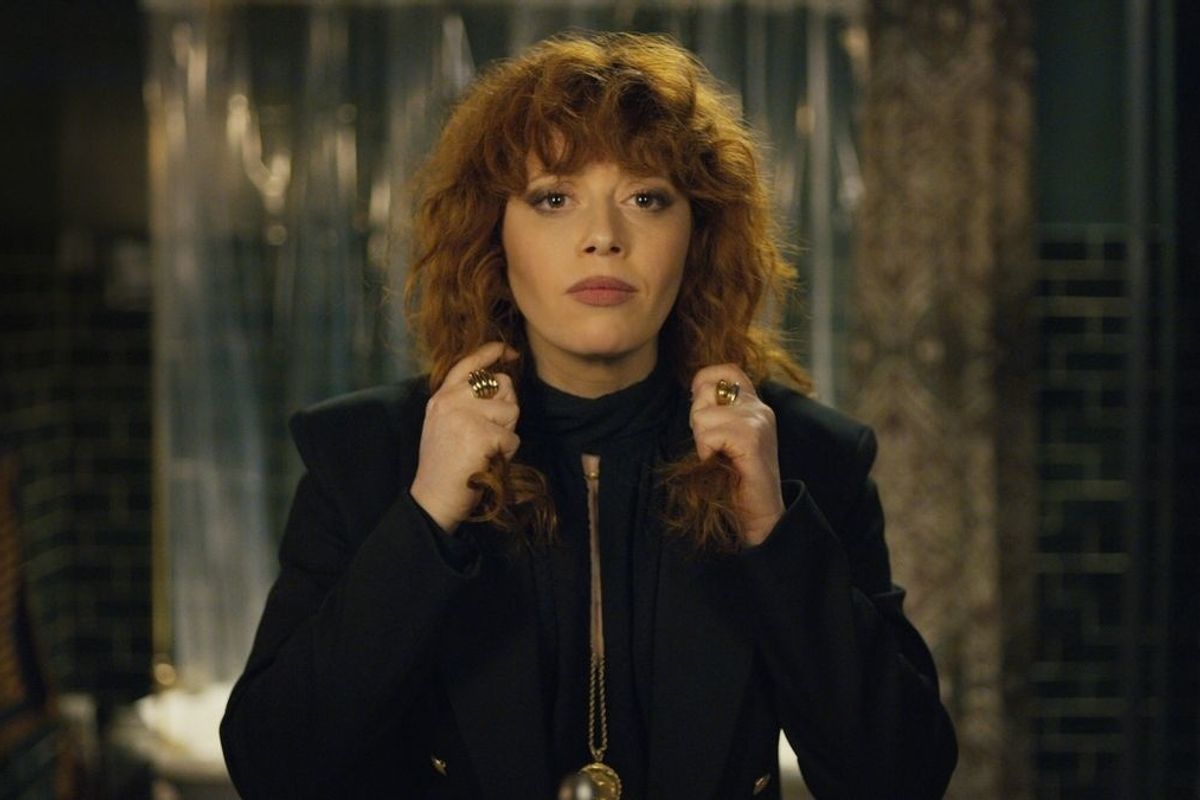 via Russain Doll on Netflix
At a party thrown for her 36th birthday, Nadia Vulvokov (Natasha Lyonne)—a wisecracking, two-packs-a-day smoking software engineer—emerges from the bathroom of her friend's apartment to Harry Nilsson's "Gotta Get Up."
---
She smokes a coke-laced "Israeli joint," takes home a smug professor for a one-night stand, and, a short while later, in pursuit of her runaway cat, is struck by a car and dies. But Nadia has more lives than your average cat, and so, as Nilsson's up-tempo piano intro plays yet again, she finds herself back in the bathroom at the party. From here on, multiple Penrose steps lead to slapstick deaths, bathroom reappearances, and self-examination in the scenes in-between. Along the way, another death-proof drifter, Alan (Charlie Barnett), teams up with Nadia to try and find a way out of their shared predicament. Together, they retrace their interconnected movements before deep-diving into their respective subconscious.
Nadia is a vintage New Yorker with a mouth so fast and funny that she could easily appear in a classic gun-toting gangster film. To her jilted ex-lover, John (Yul Vazquez), Nadia explains, "Me and cocaine are like oil and vinegar. I'm not good at mixing substances." "Or metaphors," says John. Her riposte arrives on the very next beat. "Did I not say like oil and vinegar? Is that not a fucking simile?"
The birthday party, revisited after each death, is a refreshing depiction of women in their thirties who don't have kids. Rather than the commonplace references to ticking clocks and settling down, illegal remedies and "fuck pile" orgies take precedence in the conversation. "Who likes drugs more than me?" Nadia asks her Sikh dealer, War Dog (Waris Ahluwalia). "You," he replies, before confirming that no one likes orgies more than him. While it's made abundantly clear that Nadia can drug-binge most weekend hedonists under the floorboards, there is no finger-wagging here or interventional leanings. Nadia's unapologetic dishevelment doesn't mean she's without a moral compass, as demonstrated by her close relationship with Ruth (Elizabeth Ashley), an old family friend and mother figure. As Nadia's investigation into the cause of her numerous deaths progresses, however, memories, hindsight, and clarity begin to materialize and her party lifestyle takes a backseat.
Russian Doll shifts easily between déjà vu and jamais vu — the familiar and the eerily unfamiliar — and exposes a raw center with a distinct sense of place. The underbelly of the East Village provides the backdrop for black comedy with a touch of horror. The recurring appearances of Horse (Brendan Sexton III), a homeless man who prowls Tompkins Square Park, expand beyond Nadia's peripheral vision until their successive encounters motivate her gradual unlayering (as the show's title suggests) and the urge to right previously unseen wrongs. This, she hopes, will put an end to reliving the same day and dying in it.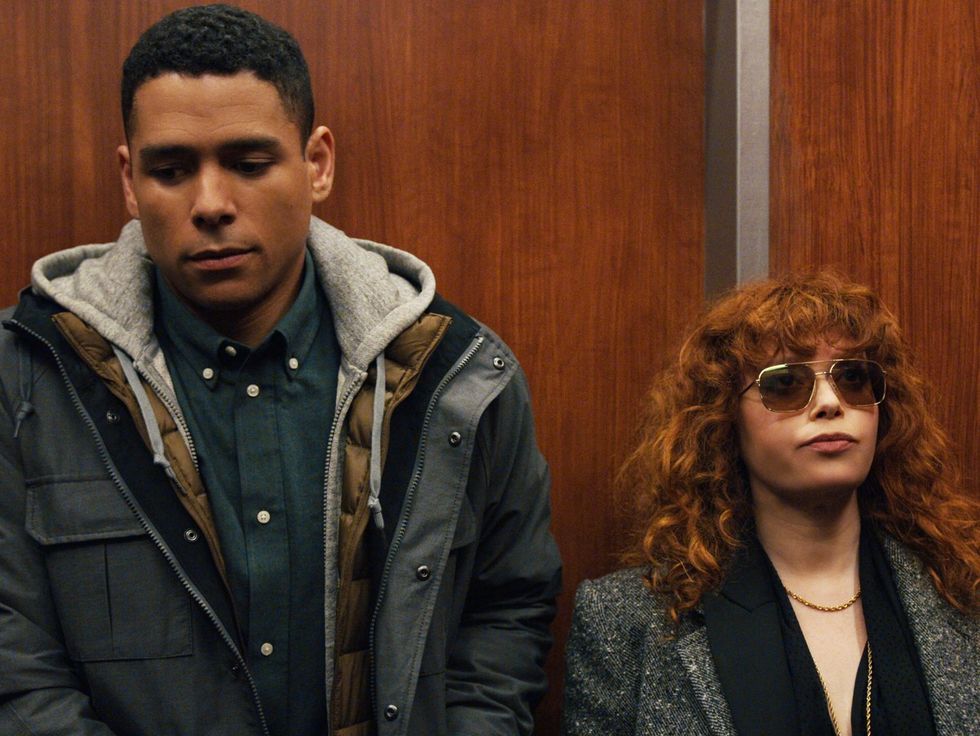 via Netflix
Russian Doll is, by degrees, Natasha Lyonne's story, since she co-wrote the series and directed the final episode. Its premise is informed by her personal experience and inspired by a 2014 NBC pilot called Old Soul , concocted by Lyonne and Russian Doll co-creator Amy Poehler that was never picked up. Fortunately, Netflix, the gift that keeps on streaming, allowed Lyonne, Poehler, and their co-creator Leslye Headland free reign to develop eight episodes without interference or modification. Each half-hour episode makes room for an impressive number of plot twists and quick-on-the-draw dialogue that could only be written by genuinely funny people. But, perhaps most important to the show's success, Natasha Lyonne's natural self-assurance makes it hard to guess where Nadia ends and Lyonne begins.

---
K. Krombie is a writer, reviewer, and incidental performer living in Astoria.
---
POP⚡DUST | Read More...
The Persistence of Blackface Makes This Gucci Sweater Racist
Does Matt Groening Know "The Simpsons" Is Still On?