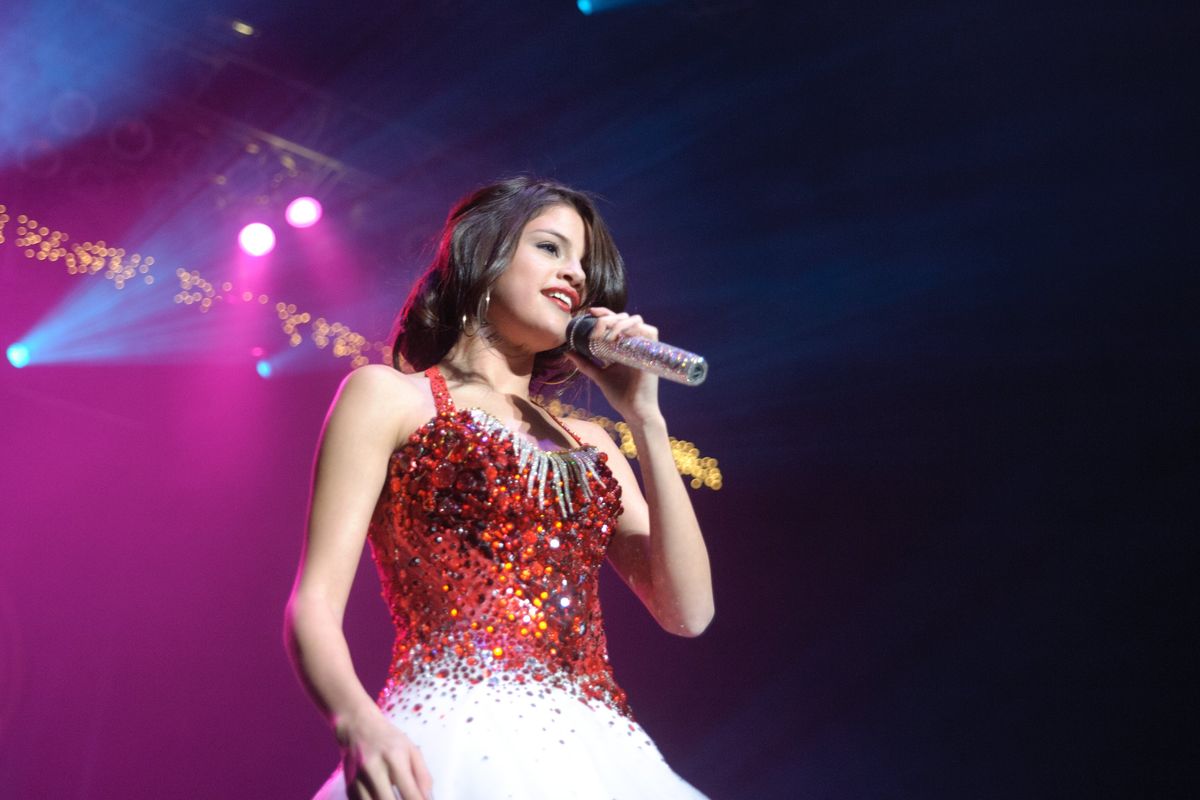 Photo by Randy Miramontez (Shutterstock)
Full Name: Selena Marie Gomez
Date of Birth: July 22, 1992
Born: Grand Prairie, TX
Occupation: Singer, actress, producer
Status: Single
Children: 0
From child television star to singing sensation to executive producer, Selena Gomez has done more in her 26 years than most do in a lifetime. She's a social media standout, endlessly popular, and idolized by fans far and wide. From her pop songs to her personal life, Gomez is always making headlines, but she still seems to have her head on straight. Here's more to know about the Texas native and why she has taken the world by storm.
A Start on the Small Screen
Barney & Friends wouldn't be the same without Gomez sharing the screen. From there, she wowed us on Wizards of Waverly Place. With her adorable looks, natural talent, and endless charm, Gomez became an instant fan favorite, soon spreading her wings into the world of music.
Music to Our Ears
Just like her acting impresses fans of all ages, so does Gomez's flair for music. Pop-heavy and catchy, her songs are radio-friendly and playlist musts. "Come & Get It," "Bad Liar," "Same Old Love," and others are perfect for her range and personality. The videos give us a taste of Gomez's acting chops as their pair perfectly with her musical pursuits.

Thirteen Reasons…
The Netflix hit Thirteen Reasons Whyis controversial, but Gomez stands by her work as the show's executive producer. Dealing with suicide and teens, the topics are heavy, but the passion behind the project is evident in every scene. Gomez is proving her talent behind the camera as she takes a new approach to expanding on her career.

13 REASONS WHY Trailer (2017)www.youtube.com
Health and Happiness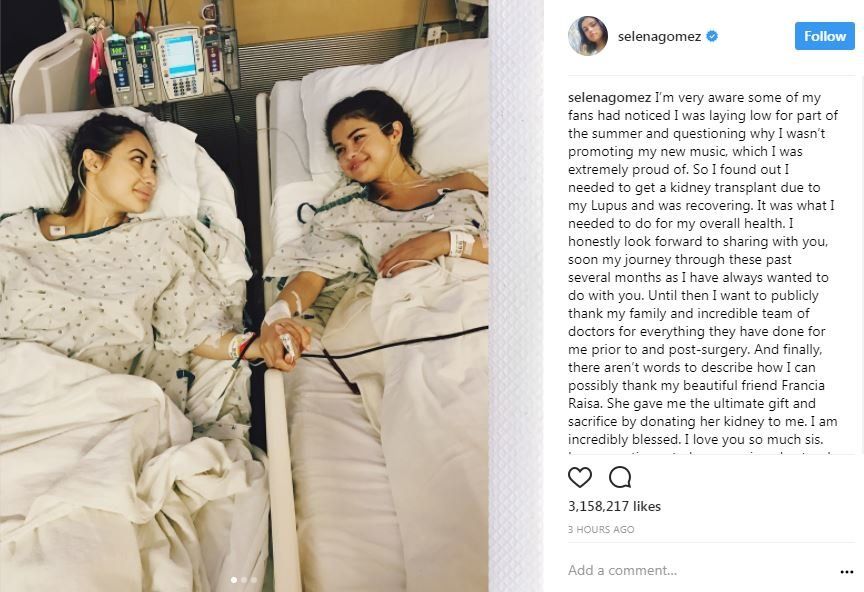 www.kidney.org
Over the years, Gomez has suffered from both physical and mental health issues. From her diagnosis of lupus to her kidney transplant to her treatment for anxiety, Gomez has come through as a fighter. She knows her health is what's important, so she has stepped back from the spotlight on a few occasions to focus on herself. Fans miss her but want her to be at her best.

What's Next for Gomez?
The sky's the limit. If Gomez has accomplished this much before reaching 30, imagine what she'll do by 40, 50, and beyond. Gomez has the goods to get it done, and with her passion and perseverance, she'll accomplish anything she sets her mind to.

---
Melissa A. Kay is a New York-based writer, editor, and content strategist. Follow her work on Popdust as well as sites including TopDust, Chase Bank, P&G, Understood.org, The Richest, GearBrain, The Journiest, Bella, TrueSelf, Better Homes & Gardens, AMC Daycare, and more.
---
POP⚡DUST | Read More...
Jennifer Lopez - All you need to know

Carrie Underwood - All you need to know