FILM
The teaser for the newest Star Wars installment is here!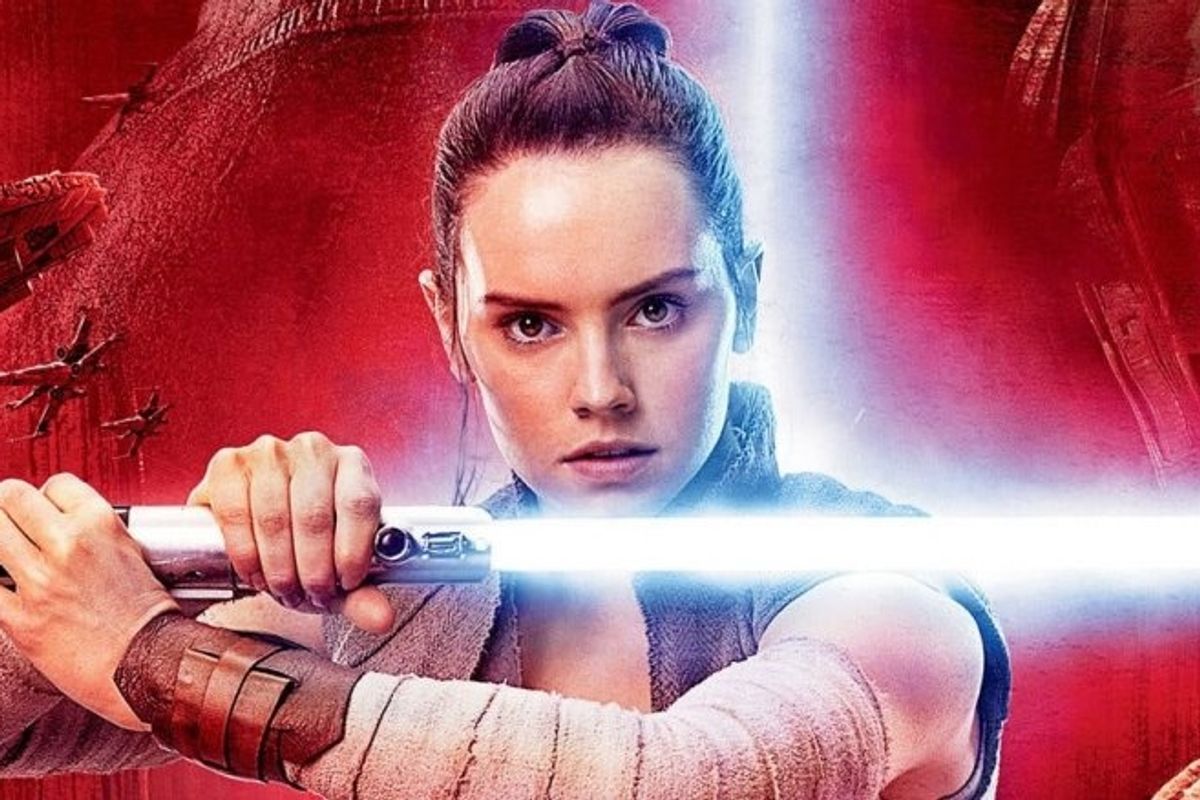 The first glimpse of Star Wars: Episode IX titled "The Rise of Skywalker"—the final episode of the Skywalker saga, and the series' ninth installment—graces our timelines today.
Director J.J. Abrams unveiled the title and trailer for the third and last of the sequel trilogy at the Star Wars fan convention taking place in Chicago this weekend.

The teaser opens with the sound of heavy breathing before Rey (Daisy Ridley) enters the frame on a desert landscape (Jakku? Tatooine?). Luke Skywalker (Mark Hamill) voices over: "We've passed on all we know. A thousand generations live in you now. But this is your fight."
Episode IX brings together the trilogy's resistance––Rey, Finn (John Boyega), Poe Dameron (Oscar Isaac) and Rose (Kelly Marie Tran), many of whom were scattered throughout the galaxy on separate missions in the previous installment, The Last Jedi. For Star Wars fans, there's a lot to freak out over. There's the return of Lando Calrissian (Billy Dee Williams) in a shot where he and Chewbacca navigate the Millennium Falcon, not to mention a teary exchange between General Leia Organa (the late Carrie Fisher) and Rey. We also get a glimpse of the new character, Dio, a droid who is shown next to BB-8. There's a sinister shot of Kylo Ren (Adam Driver) and the return of Emperor Palpatine (Ian McDiarmid); the trailer ends ominously on a soundbite of his famous evil laugh.
This is the last installment in the 9-episode arc that began with George Lucas' original 1977 Star Wars film, later retitled A New Hope. Star Wars: Episode IX open in theaters on December 20th.
---
Sara is a music and culture writer who lives in Brooklyn. Her work has previously appeared in PAPER magazine and Stereogum.
---
POP⚡DUST | Read More...
BTS' New Album "Map of the Soul: Persona" is Algorithm Friendly Nothingness
Anderson .Paak's "Ventura" is Scripture in the Age of Anxiety
10 "Game of Thrones" Sex Scenes To Get You Ready For Season 8