MUSIC
The former rap mogul faces 28 years in prison for a hit-and-run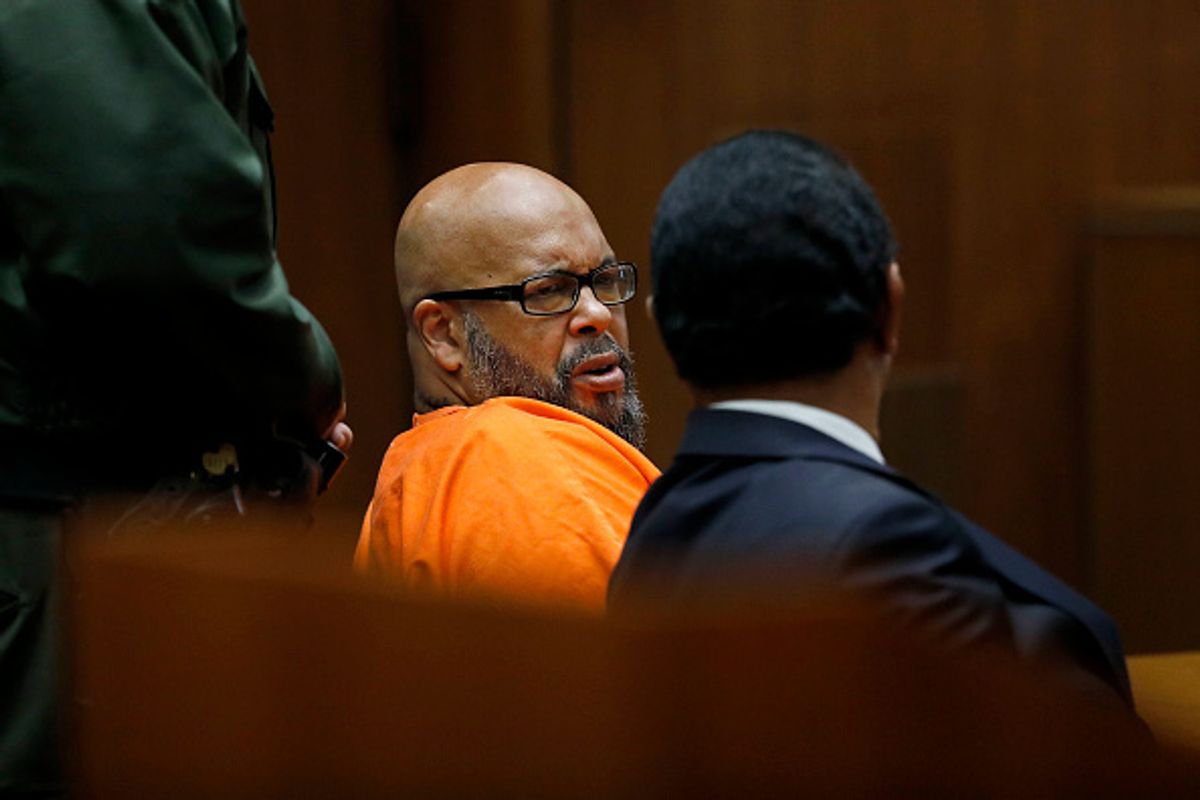 Getty Images
According to the Los Angeles County District Attorney's office, Marion Knight — a.k.a Suge Knight — pleaded no contest to a voluntary manslaughter charge yesterday.
The charge came about in 2015 from a hit-and-run that led to the murder of Terry Carter in Compton.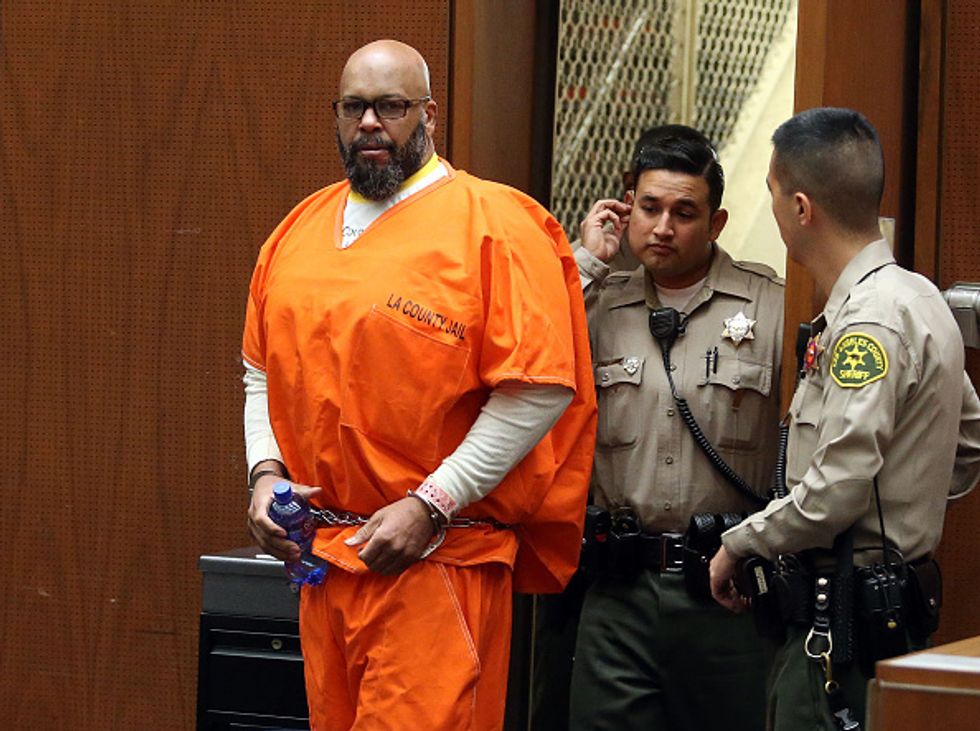 Suge KnightGetty Images
As part of his plea deal, Suge Knight will serve 28 years in prison — 22 for voluntary manslaughter and six for the charge being a third strike violation. However, we all know that celebrities never do full time for any crime they commit so who knows when Knight will be getting out.

The formal sentencing will be on Oct. 4.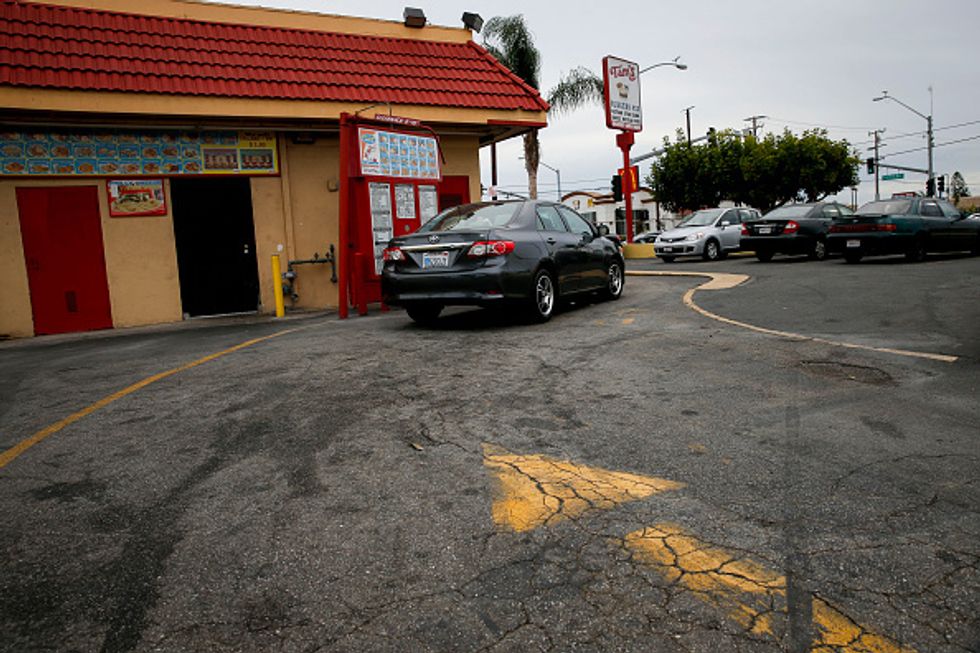 Tam's BurgersGetty Images
The 2015 incident itself took place right outside of Tam's Burgers in January. Knight was in an argument with Cle "Bone" Sloan — a consultant on Straight Outta Compton, a movie about rap group N.W.A. — due to the fact that he wasn't being paid for being portrayed in the movie.

Knight then started to become violent with Sloan outside the Compton burger joint and went back to his pickup truck. He proceeded to hit Sloan with his vehicle and ran over Terry Carter, another man at the scene who later died from the impact.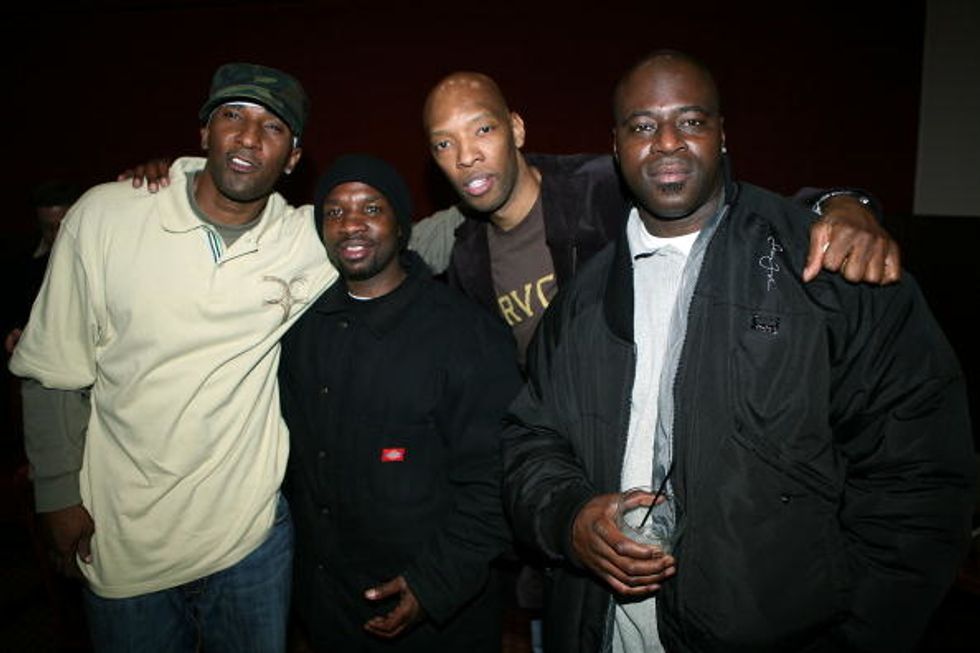 Cle "Bone" Sloan on leftGetty Images
Being categorized as a hit-and-run, of course Knight fled the scene — however, the security cameras outside the restaurant captured the whole ordeal. He later turned himself in and has been in jail up until now — not from his legal team's lack of trying though. They originally pleaded not guilty and made up wild explanations — one, there were armed men threatening him in the lot and two, Dr. Dre hired a hitman to take him out.

Knight has been battling this case for three years now, going through a multitude of lawyers and even a court-appointed defense attorney. Probably anxious about the upcoming Sep. 24 court date, Knight's attorney Al DeBlanc finally set a plea deal with the L.A. County district attorney's office. If he hadn't reached out and Knight had been convicted of murder — that would've meant life in prison without parole.
It seems that the law finally caught up to Knight — he has also been accused of threatening F. Gray Gray, the director of Straight Outta Compton, and stealing a photographer's camera a year earlier. Hopefully this prison time will knock some sense into the former rap mogul.
---
Amber Wang is a freelancer for Popdust, Gearbrain and various other sites. She is also a student at NYU, a photographer and a marketing intern.
---
POP⚡DUST | Read More ...

PlayStation to Release Mini Version of Original Model
7 Movies to Celebrate International Talk Like a Pirate Day
RECAP | The 70th Emmy Awards - Celebrating TV's Best & Brightest