Top Stories
The new, colorful, unique stories and voices on the docket are, as all art is to a certain extent, a result of their creators reacting to and reflecting the culture around them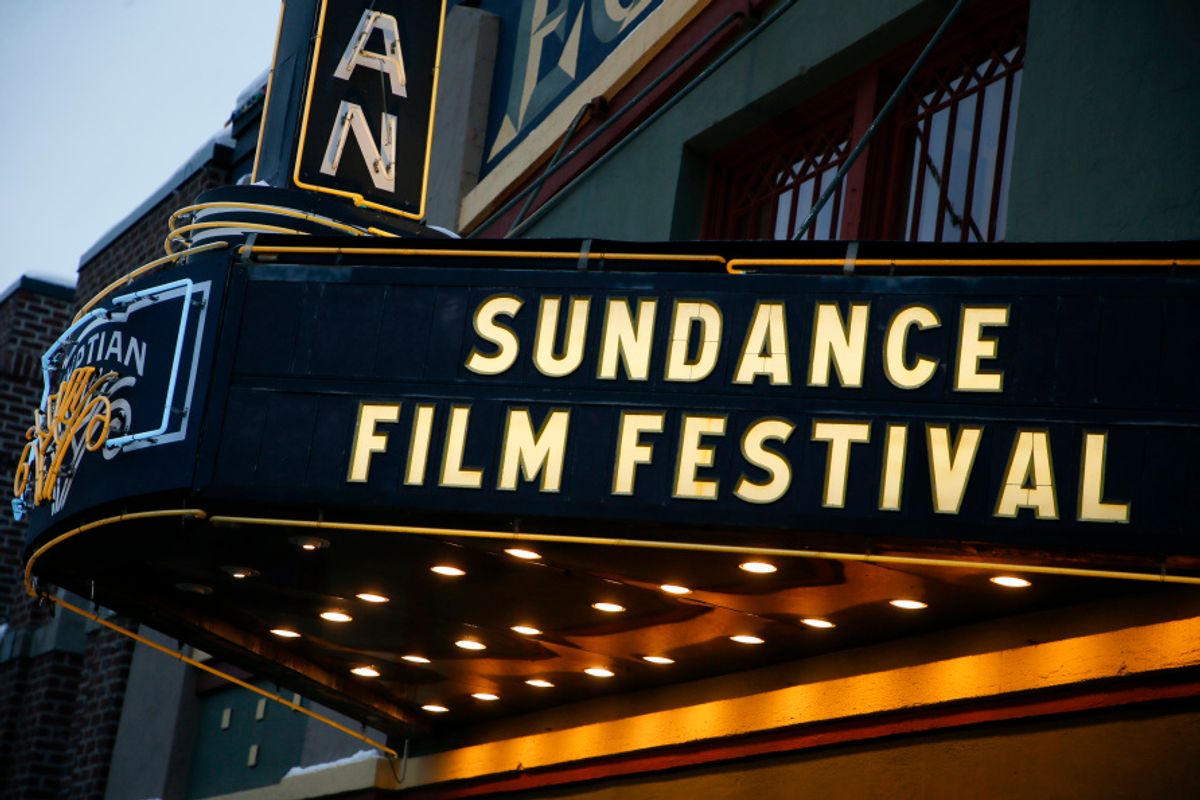 AP
Sundance Film Festival, the annual showcase in Park City, Utah, announced its 2019 feature film lineup on Wednesday. The festival, which has been the first stop for independent film since 1985, will screen 112 feature films from 33 countries in this year's edition, which will run from January 24 through February 3, 2019. While success at Sundance doesn't usually lead to huge box office returns, films that do well there often go on to achieve critical acclaim and attention at awards shows (for example, "Wildlife," "Sorry to Bother You," "Eighth Grade," "The Miseducation of Cameron Post," "We the Animals," "Leave No Trace," and "Won't You Be My Neighbor?" all recently received Film Independent Spirit Award nominations; they all premiered at last year's Sundance Film Festival).
In addition to releasing the 2019 slate, Sundance also shared some of its submission and acceptance data, including some insightful statistics about the filmmakers behind their selections. Of note is that, of this year's U.S. dramatic competition, 53% are directed by one or more women. That's a decent improvement from the only 4% of popular films from 2007-2017 that had female directors, according to reports from USC Annenberg's Inclusion Initiative, a leading think tank dedicated to identifying and finding solutions for parity in the entertainment industry.
The rise in varied racial, ethnic, sexual, and age representation both on screen and behind the scenes is setting this year's festival to be Sundance's most diverse yet. Were a lineup like this coming from a corporate entity, the woke-factor might feel disingenuous (though the Festival's decision to rely solely on the popularity of Alexandria Ocasio-Cortez in its description of the documentary "Knock Down the House," in which she is the only of the film's four subjects named, does feel a little distasteful). And it's difficult to determine if this diversity is merely a result of the Sundance programming team actively seeking films that speak to more diverse audiences. Yet the Festival wouldn't have a chance to pander if these works weren't already out there, so it stands to reason that the new, colorful, unique stories and voices on the docket appear to be, as all art is to a certain extent, a result of their creators reacting to and reflecting the culture around them.
Here are some ways that Sundance 2019 will feel very 2019.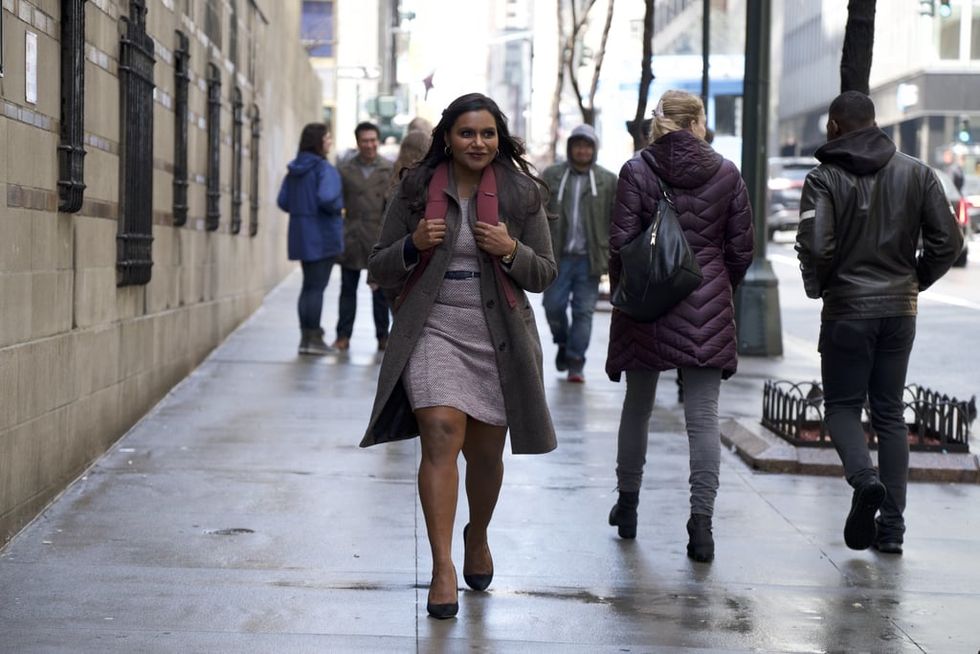 Mindy Kaling in "Late Night"Sundance
Fewer White Men
A large number of the most anticipated films in the lineup feature protagonists that are women and/or people of color, including "Late Night," written by and starring Mindy Kaling (with Emma Thompson), "The Boy Who Harnessed the Wind," which happens to be the directorial and screenwriting debut of Chiwetel Ejiofor, who also stars, and "After the Wedding," a gender-swapped version of Susanne Bier's Danish film of the same name, this time directed by Bart Freundlich and starring his wife, Julianne Moore, and Michelle Williams.
Young People
The lineup also leans heavily on young people, with "Big Time Adolescence," a vehicle for Pete Davidson, "Brittany Runs a Marathon," starring "Workaholics" breakout Jillian Bell, and "The Farewell," which puts "Crazy Rich Asians" scene-stealer Awkwafina in the lead.
Socially Relevant Subjects
At times, the descriptions of the films in competition can read like stories picked from a recent newspaper. "Clemency" follows a prison warden (Alfre Woodard) tired of carrying out death row executions, "Luce," which tracks a white couple after they adopt a former child soldier from Eritrea, and "Adam," a coming-of-age comedy about an awkward teen navigating NYC's "lesbian and trans activist scene." And these are the narrative films—the documentary slate covers the Cambridge Analytica/Facebook controversy ("The Great Hack"), mental illness ("Bedlam"), political corruption ("Where's My Roy Cohn?"), and former Sundance staple Harvey Weinstein ("Untouchable").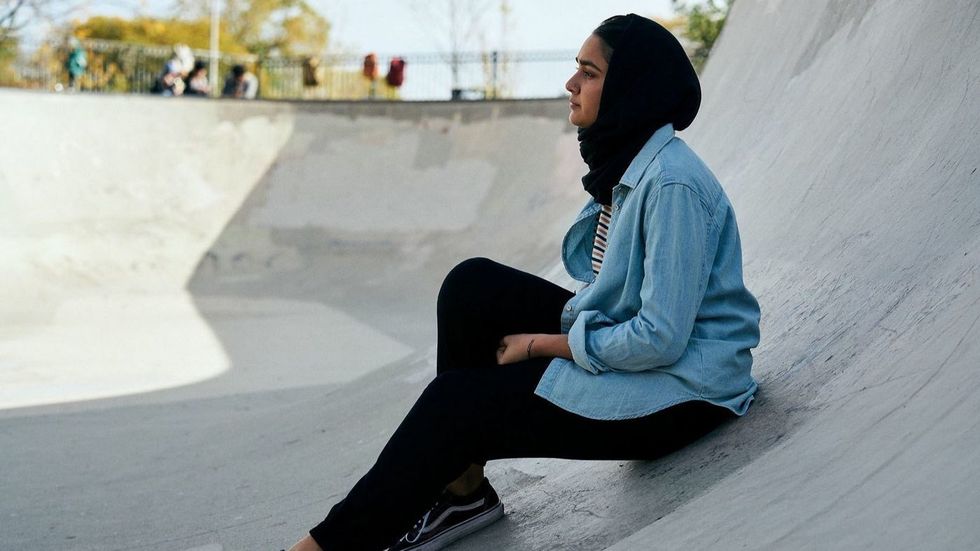 Geraldine Viswanathan in "Hala"Sundance
Then there are films that seem to combine all of these facets, like "Hala," a movie about a Muslim-American teen coming to terms with her sexuality, starring "Blockers" standout Geraldine Viswanathan, written and directed by Minhal Baid (and adapted from her short of the same name).
As a whole, the films screening at next year's Sundance seem to embody the current cultural and political moment: fresh, young, diverse, and seeking truth in the face of establishment.
---
Rebecca Linde is a writer and cultural critic in NYC. She tweets about pop culture and television @rklinde
---
POP⚡DUST | Read More...
The 2018 AFI FEST Pays Tribute to Female Filmmakers
Inspired By Real World Dystopia, Margaret Atwood To Write "Handmaid's Tale" Sequel