Film News
Star Margot Robbie revealed the (very long) title of the next Harley Quinn movie on Tuesday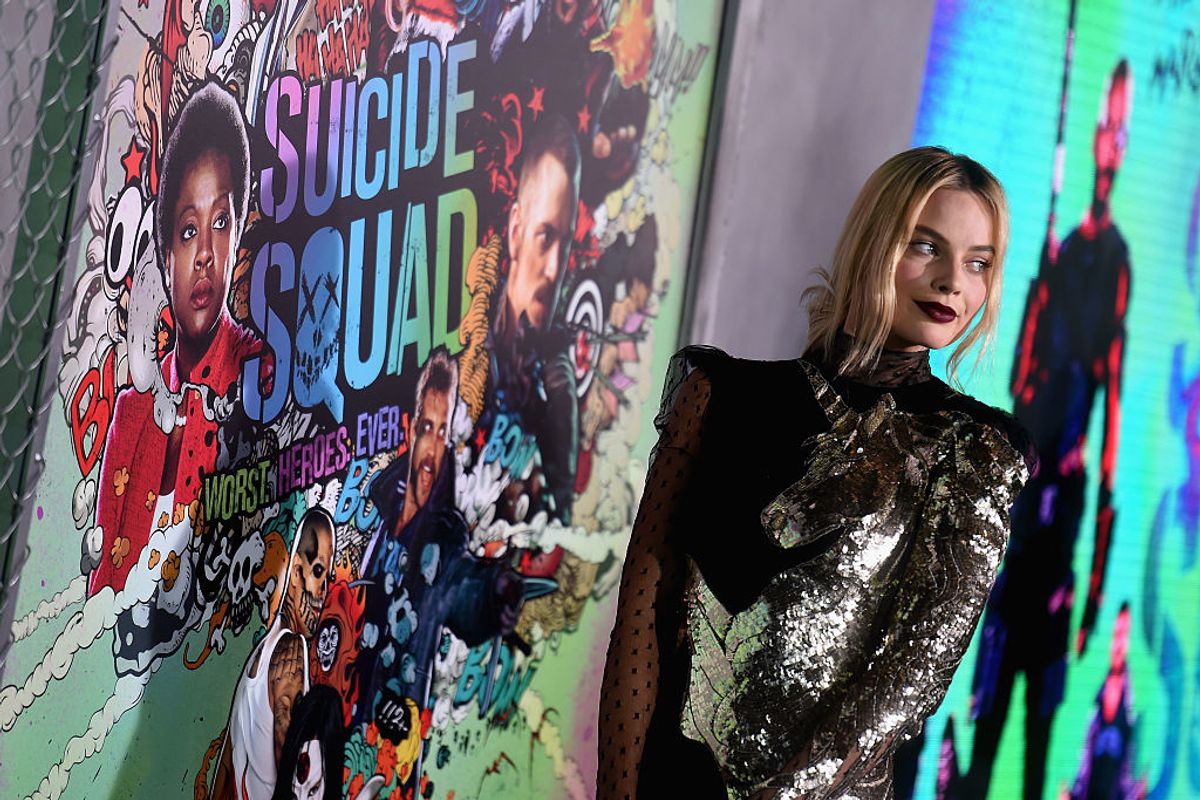 Jamie McCarthy / Getty
As if it didn't already require a cork board and a spool of red string to keep track of all of the comic book characters, storylines, and intellectual property being mined for sequels and spin-offs, Warner Brothers has confirmed that the equally unnecessarily excessive title for the Harley Quinn-centric film will be Birds of Prey (And the Fantabulous Emancipation of One Harley Quinn). Margot Robbie, who plays the titular Quinn, revealed the title by posting a photo of the script for the film on Instagram yesterday.
The character Harley Quinn first appeared on an episode of "Batman: The Animated Series" in 1993, and has more recently grown into a fan favorite with a dedicated comic series. Robbie's Quinn was considered the standout of 2016's Suicide Squad, which was hailed by critics as "so-so," "bad," and "the kind of torment you can wish on your worst enemy," so, naturally, there are at least four additional "Suicide" brand films in the works. In fact, the "frat boy's idea of what a feminist action heroine might look like" was deemed such a favorite that Warner Brothers and DC are making it the focus of their lineup, pushing back production on Suicide Squad 2 until next year in order to release Birds of Prey first. Despite the general lack of love from critics, fans of the source material remain ardent in their willingness to follow their favorite characters from the page to the screen.

Also on the docket for the Suicide Squad corner of DC Films is Gotham City Sirens, which will center on Harley Quinn and DC's other well-known female villains Catwoman and Poison Ivy, an additional stand-alone film for Quinn, and the untitled Harley Quinn/Joker "rom-com." Yes. Seriously.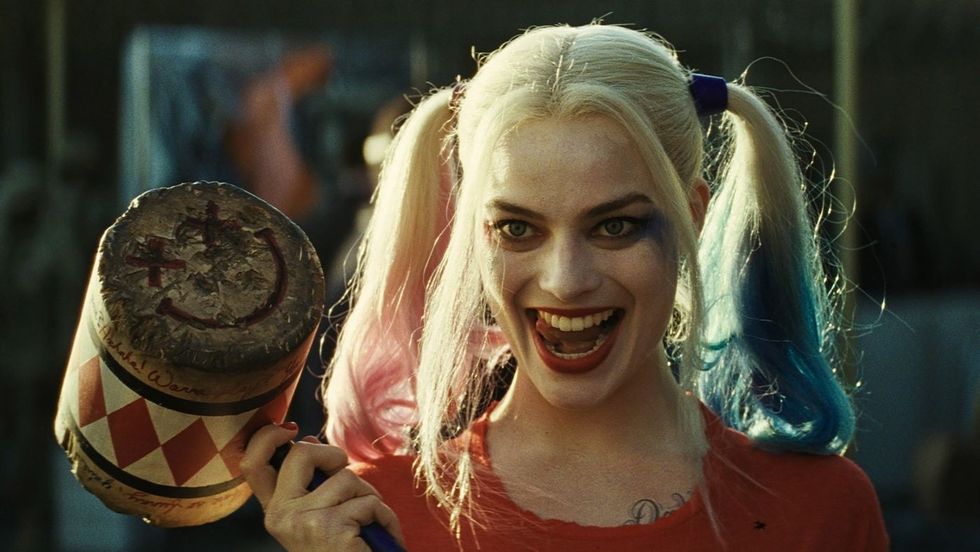 Warner Brothers
It is unclear exactly how, if at all, Jared Leto's joker will fit into "Birds of Prey," though fans will surely hope that the "emancipation" in the title will reflect the couple's once-and-for-all breakup. Story details are scarce, but The Hollywood Reporter reports that the film will feature Quinn and "a girl gang of friends [who] take on a bad guy." Ewan McGregor will play villain Black Mask, and will be joined by Jurnee Smollett-Bell as Black Canary, Rosie Perez as Renee Montoya, and Mary Elizabeth Winstead as Huntress.
Birds of Prey (And the Fantabulous Emancipation of One Harley Quinn) will be directed by Cathy Yan, a journalist-turned-filmmaker with only one independent credit under her director's belt. Yan reportedly got the job over more established filmmakers due to an "exceptional" presentation and Robbie's insistence on a female director. She will join Patty Jenkins ("Wonder Woman") and Ava DuVernay (the upcoming "The New Gods") as one of the few female directors (and the only Asian female director) given purview over a big budget superhero film.
---
Rebecca Linde is a writer and cultural critic in NYC. She tweets about pop culture and television @rklinde.
---
POP⚡DUST | Read More...
James Gunn Slated to Write Suicide Squad 2: Can Gunn Save DC?
'Jonestown - Terror In The Jungle'