FILM & TV
Tamara Jenkins opens up the festival with hilarity and heartbreak after a decade absence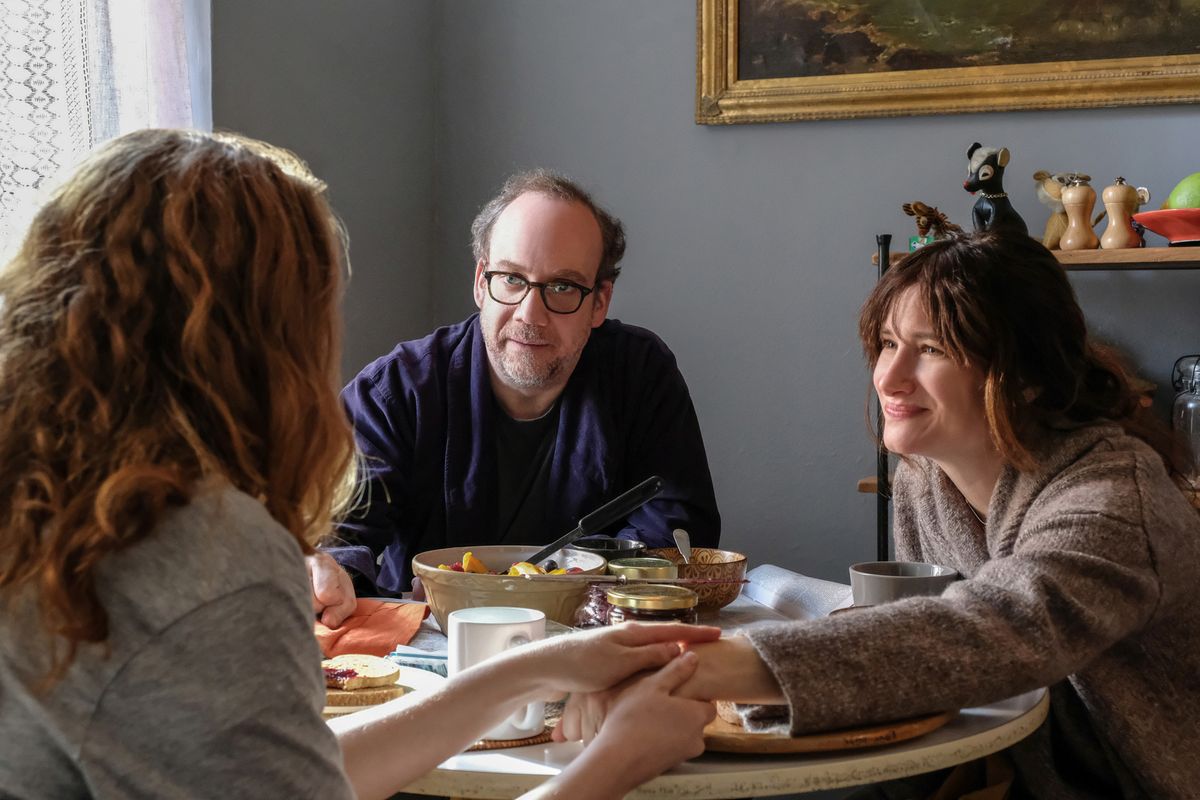 Jojo Whilden
We laugh when people say and do ridiculous things because we know we also say and do equally ridiculous things.
This is the premise of any good comedy, but in order to add dramatic elements to a storyline, it is also required that the plot have some sort of heart-wrenching element at stake for the characters. Tamara Jenkins (whose last major work, The Savages, explored the difficult process of adult children dealing with their ailing father as he developed Alzheimer's) completely understands this as a screenwriter and director. That's why the NYU alum's films are so strong. Her latest is no exception.
Her return to the world of cinema as well as her return to the Sundance Film Festival where she had her first major short film screened comes in the form of Private Life. A couple of aging artists, writer Rachel (Kathryn Hahn) and dramatist Richard (Paul Giamatti) have been trying to have a baby for a while, and as they move later into their forties it's looking less and less likely. So persistent in their efforts they're referred to as "fertility addicts," the couple has tried almost every outlet available to them, almost. When the idea of egg donation appears and the possibility of using a step-niece (Kayli Carter) as the donor dawns on the couple, complex relationships are strained even further as Rachel, Richard, and everyone around them is forced into a hurricane of personal issues turning public.
To say that the humor in the film is simply witty is an understatement. The jokes land, from Hahn realizing that she is old and boring because she wears an Eileen Fisher like her sister-in-law to John Carroll Lynch's supporting role of trying to save a disastrous family Thanksgiving by sending Richard and Rachel home with ample leftovers after they break some awkward news. The lines on this level do not fail across the board. Then, there are the cultural references that take a bit more intelligence, but all the same are enjoyable if you're able to pick up on them. Jenkins makes this film feel so reflective of life with the inclusion of varied levels of humor.

The drama of the film plays out just as well, with Giamatti and Hahn breaking from their usual comedic tones to portray a couple that understands the process of grieving better than most should. It's compelling to see how their discussions about whether or not their continued physical and financial ventures for a baby are worth it, and discuss hard topics such as then last time they had sex or why they wanted a family in the first place when thus far all it has brought them is trauma. In the press conference following the premiere, Jenkins spoke about how these were thoughts and conversations she was exposed to herself in her own attempts at conceiving which then influenced the material. It's apparent and successful.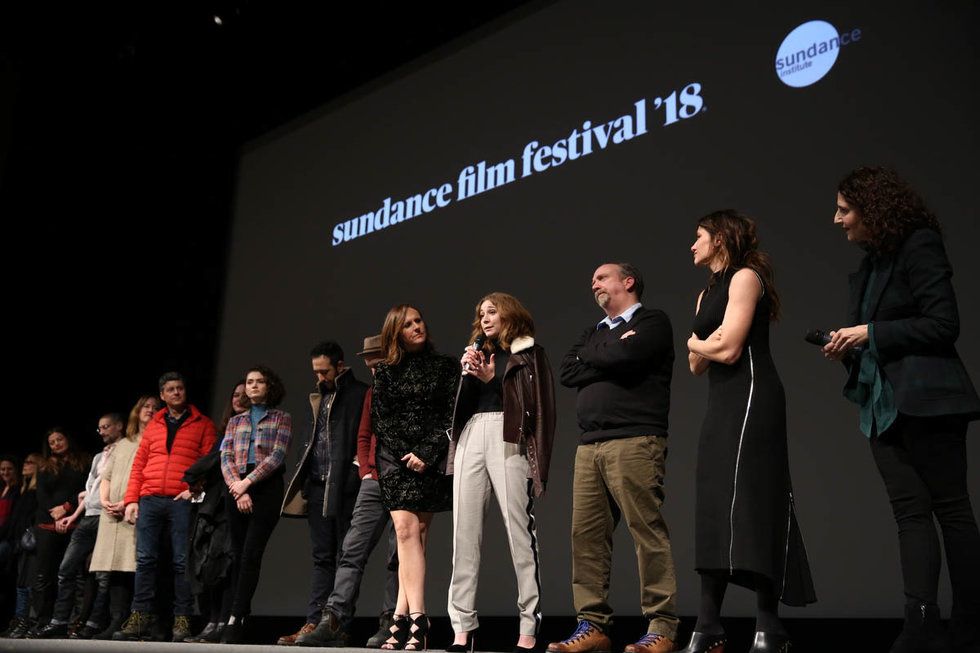 Azikiwe Aboagye
However, especially in the current social environment, one of the most relevant plot points in the film is when it because clear that it is Rachel is the relationship who cannot conceive. The discussions move toward what it means to be a woman, and whether or not she waited to enjoy the success in her career too long before beginning her family. One member of the audience at the premiere for the film essentially inquired as to whether or not this was Jenkins attempting to make a case to influence young women to freeze their eggs to allow for later childbirths. The answer, of course, is "no," since the procedure is quite costly, time-consuming, and tough on the body. The fact that such a question would even come to mind after two hours of witnessing a female character who is struggling with this mentality of "having it all" that is forced upon women was alarming, to say the least.

Jenkins's film, instead, is working to show the stress and drama that goes into having to feel obligated to have it all, on couples and individuals, and that even when a woman is doing well for herself, there are still so many ways in which society can tell her she is not. Private lives are becoming more public, and with that come consequences as we try to live to unrealistic standard narratives. However, we keep trying, allowing for inspiration and assistant to come as it may.
'Private Life' Stars Love Their Director, Sundance Favorite Tamara Jenkins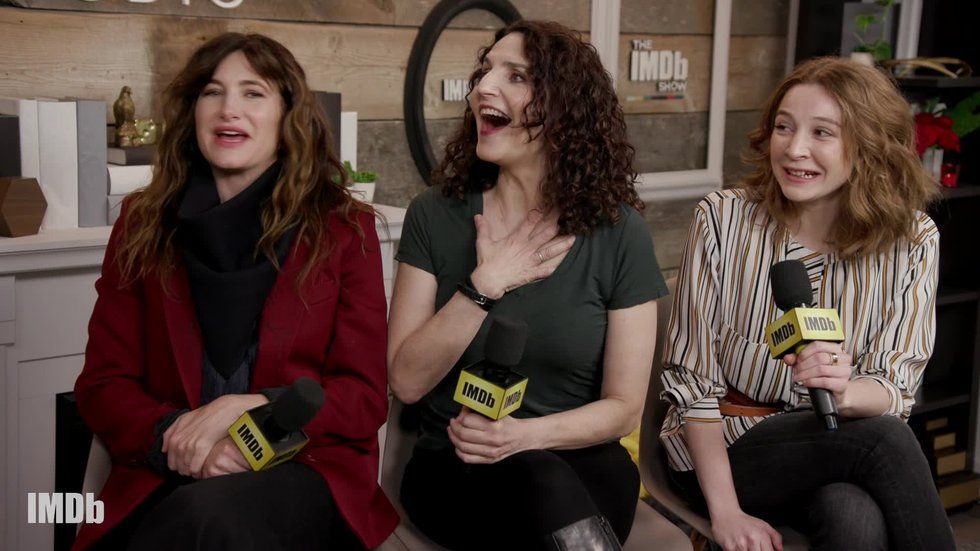 From the IMDb Studio at Sundance, stars Kathryn Hahn and Kayli Carter talk to Kevin Smith about festival favorite Tamara Jenkins' nurturing and intimate approach to dramatic storytelling. www.imdb.com
Find out more about Private Life here.
---
Rachel A.G. Gilman is a writer, a radio producer, and probably the girl wearing the Kinks shirt. Visit her website for more.
---
POP⚡ DUST | Read More About Film...
BOX OFFICE BREAKDOWN | What's coming to theaters this weekend?
REVIEW | 'Paddington 2' will warm even the coldest winter hearts
REVIEW | Greta Gerwig directorial debut soars with "Lady Bird" at the New York Film Festival
---

assets.rbl.ms