Supa Bwe and Chance the Rapper's new track, "Rememory (Just Say Thank You)" has arrived just in time for summer.
Infused with Chance's characteristically infectious joy, it layers repetitive lyrics over a chilled-out beat in a buoyant tribute to nostalgia and good times.
Supa Bwe - Rememory Ft. Chance The Rapper (Just Say Thank You) www.youtube.com
"Rememory" is one of the tracks on Supa Bwe's Just Say Thank You EP, released today on EMPIRE. The two artists have worked together before—Chance added his voice to Supa's "Fool It With Freestyle" in 2016, and Supa Bwe appeared on Chance's "Wala Cam" last year.
According to its press release, "Rememory" was produced by members of Chance's backing band, and it was arranged by Kanye West himself. Back in 2018, Chance said he and Kanye were working on a full-length album together, and the project was even discussed in Chance's feature on Life of Pablo's "Ultralight Beam." Still, as of now, there's no evidence that Chance's upcoming release—dropping this July—is a Yeezy collaboration.

Ultralight Beam www.youtube.com
The two hip hop titans did come together to create this song, though, a promising sign for anyone still holding out hope for a long-form collab. "Rememory" is classic Chance, enhanced by Kanye's talent for crafting euphoric anthems.

It's also not the first song Chance has released called "Rememory." In 2016, his band Donnie Trumpet & the Social Experiment released a track with the same name. That one is significantly darker, telling the story of a man whose wife took her kids away in a car, leaving him alone with his sins and a court date.
Donnie Trumpet & The Social Experiment - Rememory (Lyrics) (High Quality) www.youtube.com
The phrase "rememory" itself comes from an even deeper place—it was actually coined by none other than Toni Morrison, in her Pulitzer Prize-winning novel Beloved. In that book, the term describes a process of re-constructing the past in order to live with the ghosts of old traumas. Morrison's work has been incorporated by other rappers before; she's even been cited as a major inspiration by frequent Chance collaborator Noname, suggesting a possible connection.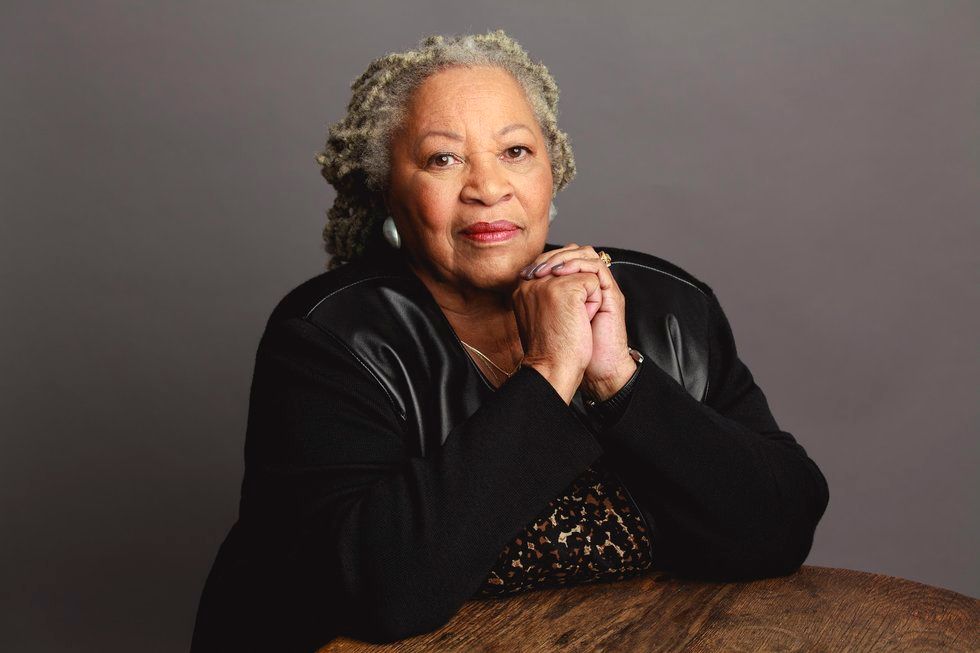 Toni Morrison via Out.com
Regardless of its origins, 2019's "Rememory" seems poised to become the song of the summer, designed for anyone who's looking to move forward into the future without forgetting the past.

---
Eden Arielle Gordon is a writer and musician from New York. Follow her on Twitter @edenarielmusic.

---
POP⚡DUST | Read More...

What Ever Happened to Sam Hyde?