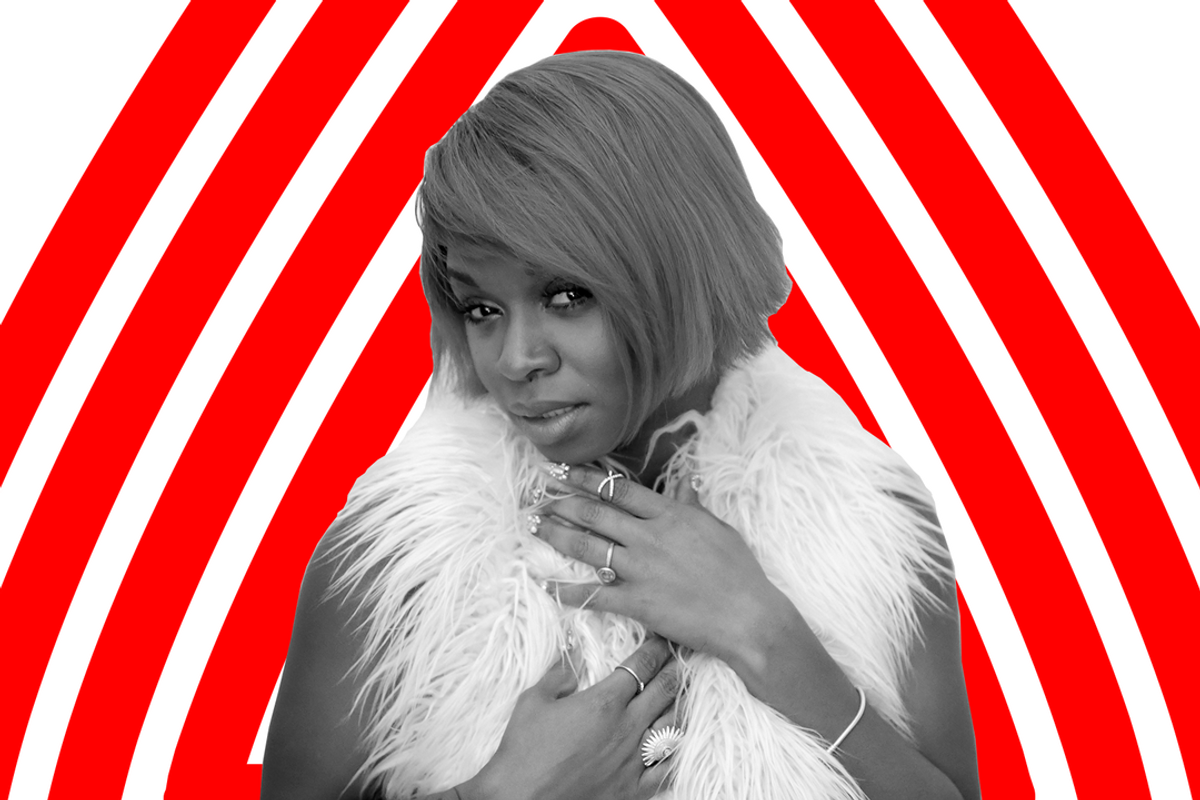 Ali Caldwell is the kind of singer who's so much more than a great voice. Sure, she has beautiful vocals and a great range, but she's also deeply introspective, fully understanding her position as a representative voice and inspiration for young black women. Her lyrics explore self-love, relationships, and empowerment in ways that are relatable to her listeners, allowing them to fully connect with her music.
The New Jersey-born singer got her start in Xhale, a three-person R&B group which opened for Boyz II Men. But it wasn't until season 11 of The Voice that Caldwell came to prominence as a solo artist. Coached by Miley Cyrus and widely considered a frontrunner for the duration of the competition, Caldwell ultimately finished as a semi-finalist after giving stunning performances of Dolly Parton's "I Will Always Love You" and Rihanna's "Sledgehammer." She released her first commercial single, "To Be Loved," in 2018 and, coming off a recent stint on The Four: Battle For Stardom, was inspired to write her new song as a means of self-love and acceptance.
Caldwell dropped by to talk with Popdust's own Deascent about the importance of her family's support for her music career, female empowerment, and what it's like being a role model for young women.
Popdust Presents | Ali Caldwell youtu.be
Caldwell performed an impressive rendition of her new song "Colors," an upbeat anthem about letting yourself experience life to its fullest instead of limiting your view to black and white. Afterwards, Caldwell showed off even more of her vocal range in "Why I Sing," a love ballad about receiving artistic inspiration through a great relationship.
Ali Caldwell "Colors" youtu.be
Ali Caldwell "Why I Sing" youtu.be
Then, Deascent forced Caldwell to contemplate the realities of eating human hair and damp tortilla chips. What sort of evil box would ask these questions, and why would anyone allow it to dwell in their office? Can anyone save us from the magic box, or do the questions it forces us to ask fall on deaf ears?
The Magic Box Interview with Ali Caldwell youtu.be
---
POP⚡DUST | Read More...

Now in Theaters: New Movies for the Weekend of January 25
Breaking Down the 2019 Oscar Best Picture Nominees
The John Wick: Chapter 3 Trailer Is Out and It's Fucking Perfect