Another day, another Tara Reid ruckus.
Over the years, the American Pie actress and more recently, Sharknado star has found herself in a number of embarrassing, often concerning situations. From her 2004 "wardrobe malfunction" where she turned the red carpet into a peep show, to an interview just a few months ago where Reid's slurred speech was front and center, the D-list actress never lets the tabloids down.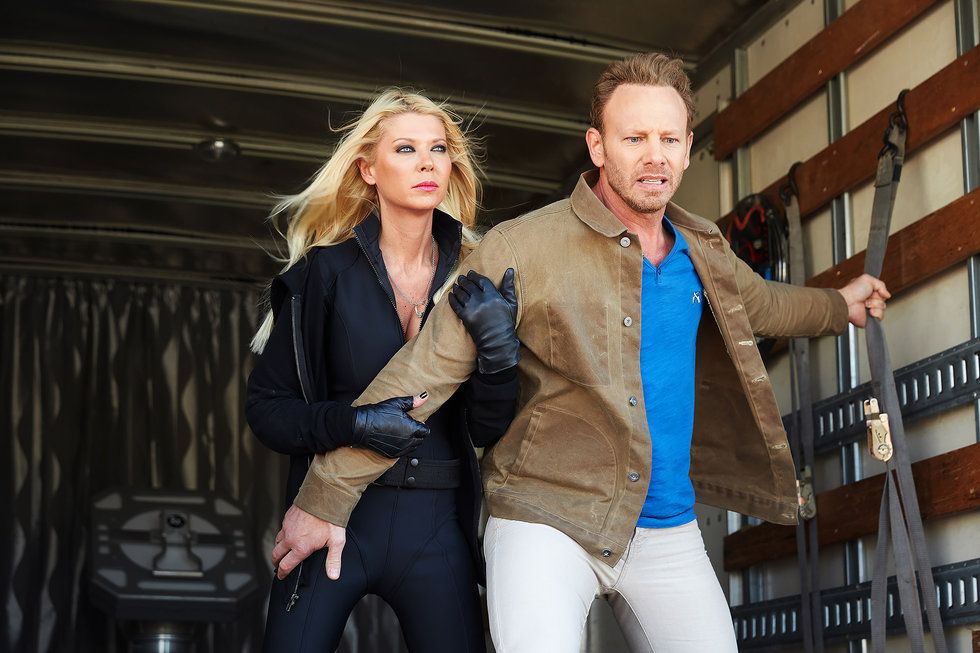 peopledotcom.files.wordpress.com
Here we are, back again with another 'hot mess' moment from Reid, this time aboard a flight bound for the Big Apple. On Monday, Reid was set to travel from Los Angeles to NYC via Delta Air Lines (with her dog, no less), but before the plane could take off, Reid was taken off the flight.

Little detail has emerged as to why the 42-year-old was booted. For now, all Delta claims is " customer disturbance." Per a statement from a Delta spokesperson, "Delta flight 613 from Los Angeles to New York JFK-International returned to the gate, prior to takeoff, due to a customer disturbance on board." The flight finally took off once Reid was removed and was only slightly delayed.
Tara Reid Removed from United Flight After Flying Into Rage | TMZ youtu.be
As they always manage to do, TMZ obtained video footage of the incident. A Delta flight attendant speaks to Reid prior to her "escort" off the aircraft. With her dog in tow, Reid got off the plane while the remaining passengers sat and stared at the scene.

As per People, "A rep for the actress did not have a comment," but TMZ collected some info from sources at the scene. TMZ reports Reid flew into a rage, was "pissed and loudly complained about being given the wrong seat and (about) not getting a pillow." Yahoo adds, "(Reid) was also reportedly upset that the passenger in front of her had a reclined seat."
No police intervention was required to remove Reid from the Delta flight and she took a later flight to NYC the same day, evidently without incident.
While Delta may not be a fan of Reid's, at least she has Linda Hogan (ex-wife of Hulk Hogan) on her side.
---
Melissa A. Kay is a New York-based writer, editor, and content strategist. Follow her work on Popdust as well as sites including TopDust, Chase Bank, P&G, Understood.org, The Richest, GearBrain, The Journiest, Bella, TrueSelf, Better Homes & Gardens, AMC Daycare, and more.
---
POP⚡DUST | Read More…

Montel Williams Suffered a Stroke
CBS This Morning Has a New Co-Host!