The legendary emcee of UGK fame, Bun B, teamed up with the godfather of contemporary boom-bap, Statik Selektah, to make hip hop history over the weekend.
Not only is the collaborative effort, TrillStatik, already being called one of the hottest hip hop albums to drop thus far this year, but the recording process was also live-streamed, providing fans with a rare glimpse into how a rap album is made. The album took just 11 hours and 40 minutes to complete, and the full video is still available on Youtube. The majority of the writing and production occurred prior to the live-stream, of course, and the final mixing and mastering took place after – but, still, the bulk of the actual recording process did happen live for all to see in Statik's Brooklyn studio.
TrillStatik dropped as a Tidal exclusive on March 20th– exactly one day after the 25th anniversary of Nas' iconic and coveted debut, Illmatic, and it is no coincidence that the titles rhyme. Although Nas does not make an appearance on Trill's long list of veteran emcee features, he would likely feel right at home over the soulful and gritty New York feel of the beats that Statik cooked up for this project, echoing an era of hip hop that Nas, no doubt, played a major role in creating.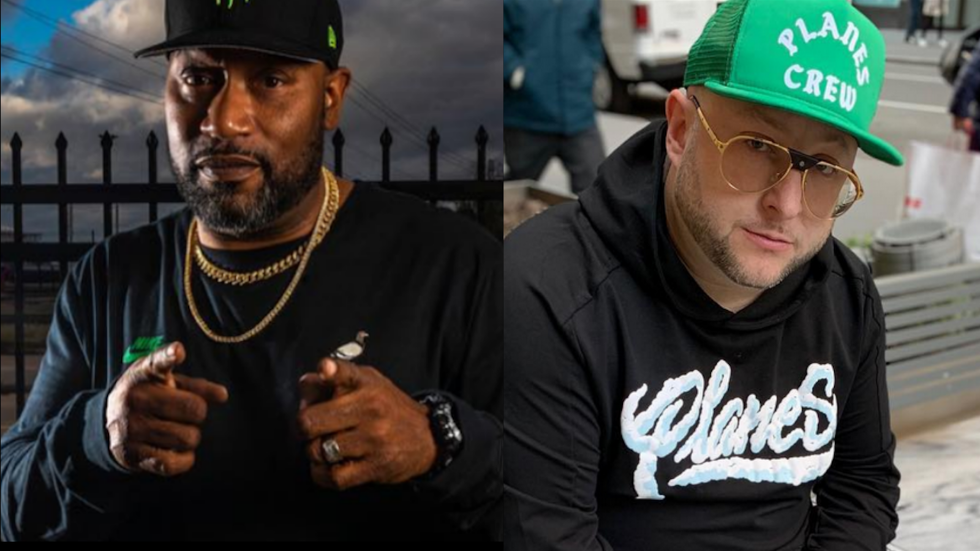 There are, however, plenty of New York's infamous native sons spitting alongside Bun B on this record, all of whom are at their absolute best. Method Man, for starters, incinerates the beat of the album's second track, "Still Trill," laying down a vintage Meth flow, the likes of which we haven't heard in years. "It's like Primo and Guru," he spits to kick off the track, "Gang'a stars [Gang Starr], dippin' features like it's Hulu/ Before this rhymin' [ramen], I was noodles/ And two shots, shot caught your goo goo/ If ya'll don't get the reference, ya'll can Google/ Ya'll stepped in some doodoo/ An apparent mistake, that's why your parents call you boo boo." For the rest of his 16 bars, Meth impressively keeps up this "Guru / Hulu / Google" external rhyme, while also weaving plenty of internal schemes throughout.

Bun B does not allow himself to get outshined, though. He comes in strong, immediately feeding off the energy that Meth built. In his signature booming baritone, Bun raps, "I'm like a sawed-off shotgun/ Cuz less is more, I'll hit your front door with a hot one." He also juggles internal and external multisyllabic rhymes for the entirety of his verse, signing off — before passing the mic to Grafh — with, "To let you make it is sinful, blasphemy/ So when I'm done with you, you won't remember nothing after me/ I take it further than it has to be/ Taken. Bun, Method, and Grafh; Statik Selektah, bring the break in."
The next track on the album, "Basquiat," continues to bridge the gap between Bun B's Third Coast Texan roots and Statik's chosen home of New York City. Fat Joe (who reps the Bronx) and Smoke DZA of Harlem, assist Bun on this anthem that celebrates the hustle of overcoming adversity, be it in the streets or – like Brooklyn-born painter, Jean-Michel Basquiat – through your art. The song also pays tribute to another fallen soldier of the culture, Nipsey Hussle. "Call it Basquiat," Joe, Bun, and DZA bellow on the hook, "When you beat all the odds, call it Basquiat/ when you move bricks of hard, call it Basquiat/ Keep Nip in your heart, he a Basquiat/ If you feel this is art, call it Basquiat." The three emcees all bless this gritty and quintessentially New York beat with top-tier lyricism and flows.
The rest of the album bumps on in the same vein: venerated bars over top of that classic (but fresh) boom-bap production via Statik. All the real hip hop fans out there will have plenty to nod their heads to, though, on the rest of the LP – we haven't even gone in on the emotionally sharp and introspective joint, "Time Flies," for example, featuring two more hip hop legends: Big K.R.I.T. and Talib Kweli. Of the 10 tracks on TrillStatik, not a single one will make you want to hit the "skip" button.
Bun B is out for renewed respect on this album and he earns it easily with his formidable flow and veteran lyricism. He truly proved on this release – in the face of an industry currently inundated with nonsensical mumble rappers and talentless hacks – that he isn't just an OG of a forgotten era, that he continues to be one of the greats, and that raw and authentic hip hop (much like its legends) will never truly die.
If you have Tidal, you can go stream TrillStatik right now (and you should). Otherwise, you'll have to wait until April 27th when it becomes available on all streaming platforms.

---
Dustin DiPaulo is a writer and musician from Rochester, New York. He received his MFA in Creative Writing from Florida Atlantic University and can most likely be found at a local concert, dive bar, or comedy club (if he's not getting lost somewhere in the woods).
---
POP⚡DUST | Read More...
Cage The Elephant Strikes The Match on New Album "Social Cues"
TIME's "100 Most Influential People" Is the High School Yearbook from Hell