MUSIC
They're Fearsome, Female, and Fearless. Get Ready to Freak Out Over Their Debut EP!
VALA
It feels like girl groups used to be the biggest thing in the world.
The nineties through the early 2000s saw a slew of all-female singer selections, everything from TLC, to The Spice Girls, to Destiny's Child. Nowadays, however, although we still have boy bands like One Direction regularly in the news, it feels like the girl group has been relegated to the minor leagues. The focus in mega-pop is on the solo artists; the Taylor Swifts, Katy Perrys and the Lordes. However, in the indie field there are a few groups that are bringing back this dynamic and reworking it in a modern, indie pop aesthetic. With that in mind, say hello to VALA.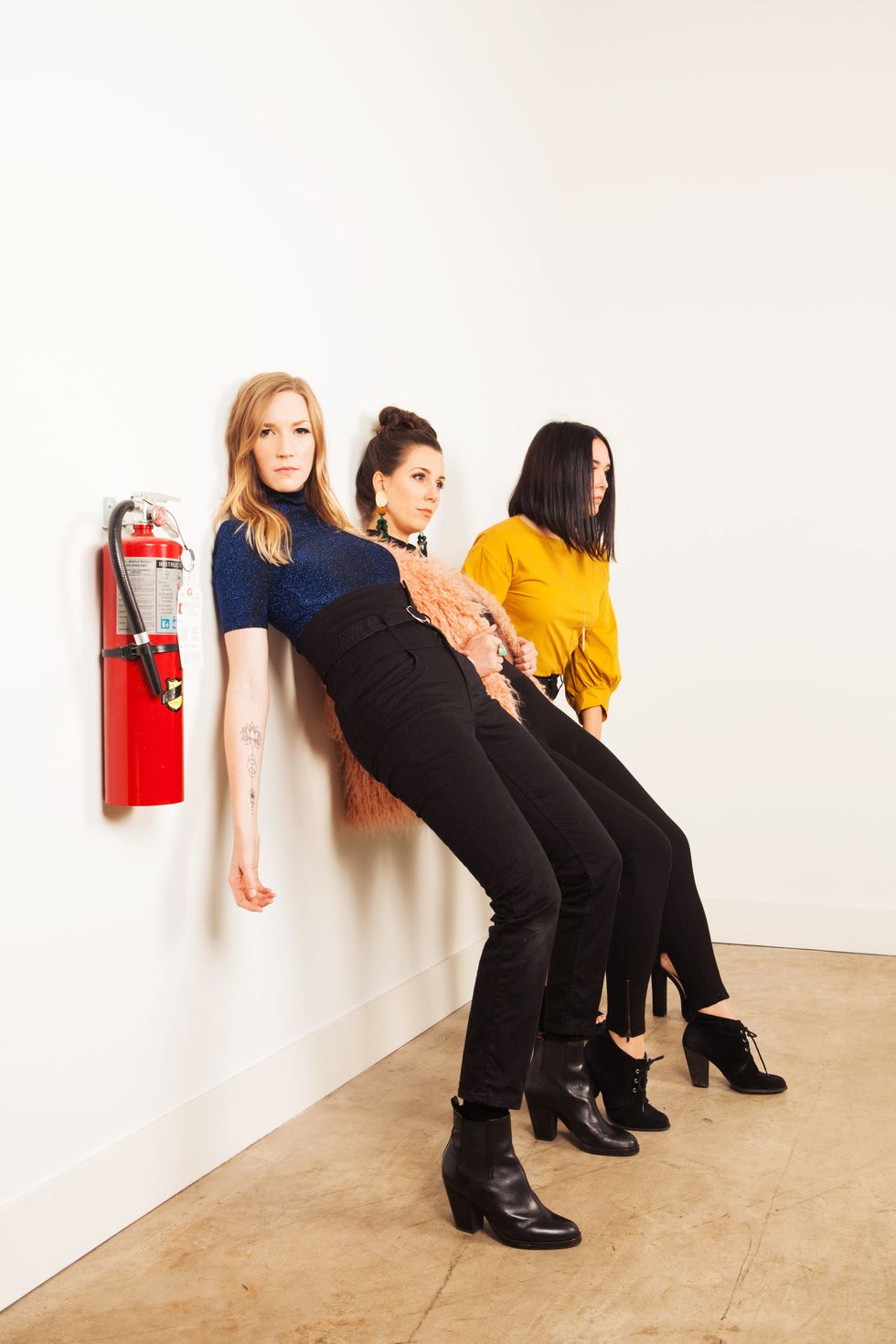 VALA
"VALA was born out of friendship," says the band, "We've been inseparably close for a long time, and discovering that we write music well together was the greatest bonus ever." The group is composed of three Nashville-based artists: Marie Hines, Kristen Rogers, and Holley Maher. All had thriving independent careers, then realized they were stronger as a team. "We sang everything together as we were writing, and we noticed a seamless blend morphing between our voices," they say. "There's only one moment on the whole record you hear an individual voice." The band has a strong feminist bent too. As they put it, "We focused on writing really empowering music for this project." They then elaborated, "If we can bring even a glimmer of that same uplifting energy to you, we feel like we've won." The EP certainly delivers that, it is five songs of pure magic.

"I Got Me" is a millennial self-empowerment anthem that starts the EP off strong. The blended vocals add an angelical quality, the beat pounds through like a soccer chant, and splashes of heavy guitar make it really rip. "One Love" is a moody piece rooted in a 'right on' attitude that makes its point plainly and clearly. Heavy ambience and reverb gives it a pleasingly expansive quality. "Technicolor" almost has a Flock of Seagulls/"Drive" sensation in the riffing and synth coloring. The vocal style is modern, but sonically it feels like a Commodore 64 composing the Tron soundtrack, which is pretty cool. "Stand" as a piece feels the most R&B track off the album. It has an early 2000s Beyonce/Rihanna vibe, and the lyrics echo that "Girl you got this" sentiment. "Take Me Home" is a piece that sounds familiar the moment you hear it. There are echoes of Sia and Demi Lovato, but a personal touch on the part of the singers gives it original flavor. It speaks to a quality of love that feels eternal, exploded, and yet intimate all at the same time.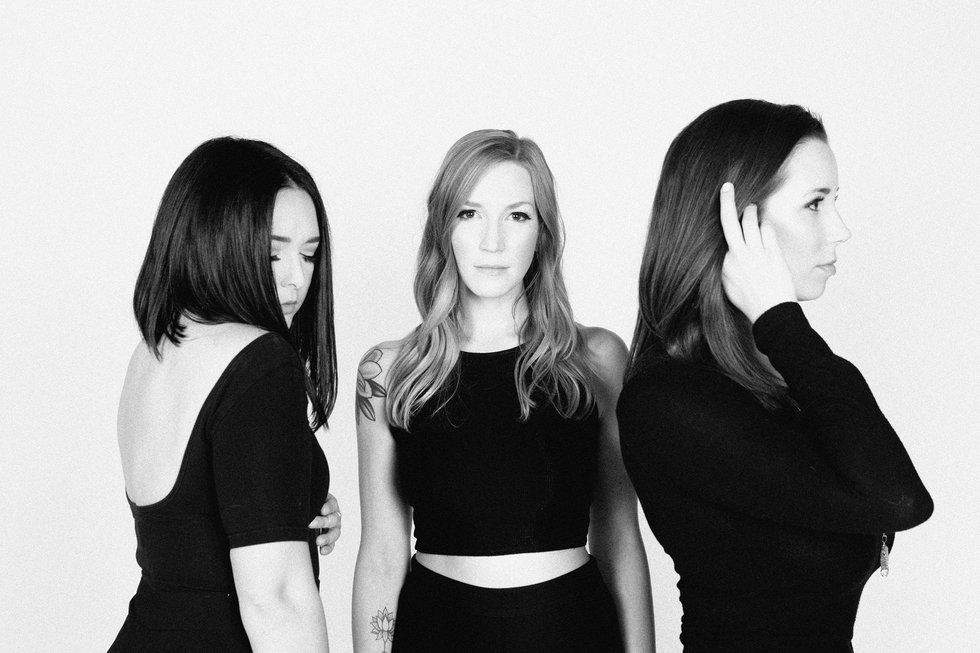 scontent-lga3-1.xx.fbcdn.net
"This first EP is basically a handshake with our listeners," says the band, and they couldn't have hit the nail more on the head. The unity and harmony of VALA's vocalists come together exceptionally. They almost feel like one voice in different personalities. Their live dynamic must be epic. As a whole, the EP gets you charged up, ready for more, and then leaves you positively tantalized. It hits every note it wants to hit, and in doing so makes you anxious to hear what VALA has next up their sleeves. They have made something very exciting here, and you owe it to yourself to see what else they will have to offer in the future. "If you like this, we've got a feeling you'll LOVE what's to come...very soon."