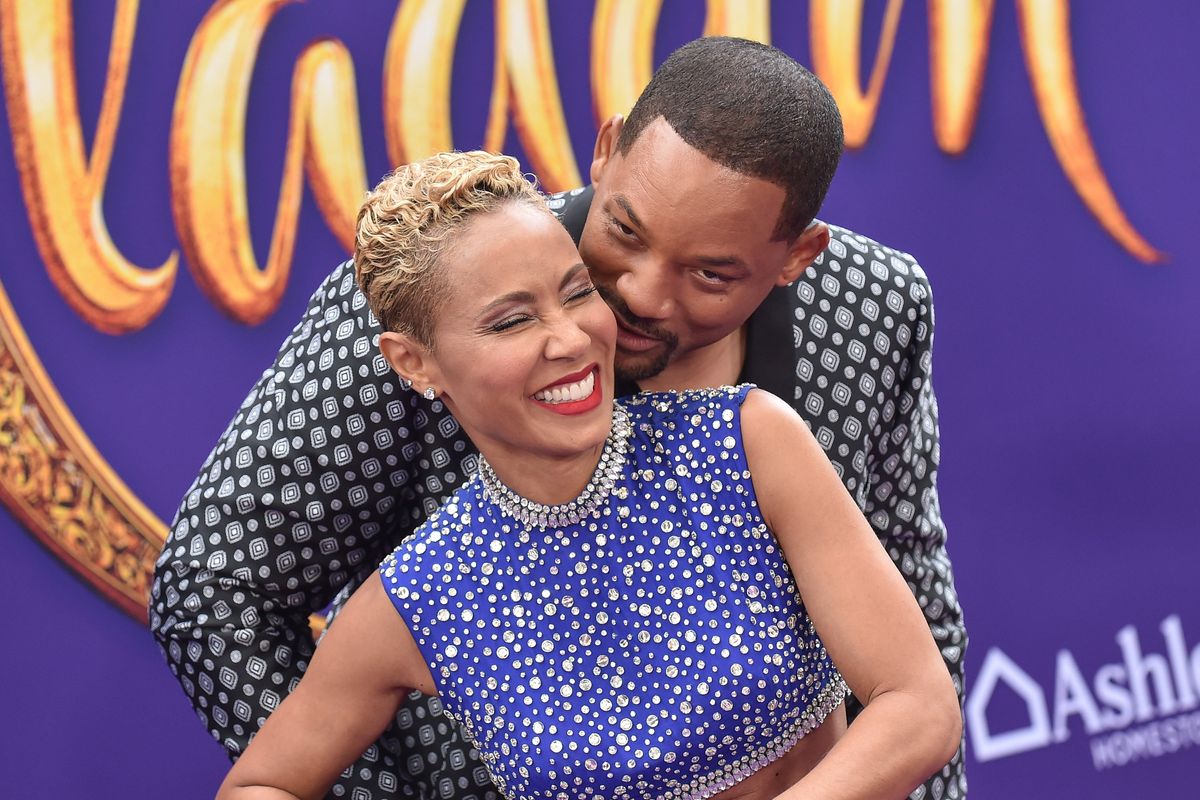 Photo by DFree (Shutterstock)
Full Name: Willard Carroll Smith Jr.
Date of Birth: September 25, 1968
Born: Philadelphia, PA
Occupation: Actor, rapper, producer
Status: Married to Jada Pinkett Smith (1997)
Children: 3
---
The Fresh Prince
Fresh Prince of Bel-Air - Season 1 trailerwww.youtube.com
Television and the tall and talented Will Smith go together like peanut butter and jelly. The '90s were all about sitcoms - a genre perfectly suited for the silly and always-smiling Smith. The Fresh Prince of Bel-Air was a six-season series that had fans eagerly tuning in to see the "West Philadelphia, born and raised" young Smith take a seat in the lap of luxury in ritzy Bel-Air. The premise was perfect for the decade and Smith couldn't have been better in the role. A breakout star with more than the small screen on his radar, Smith moved from television to film in a flash.
Moving Into Movies
MEN IN BLACK [1997] - Official Trailer (HD)www.youtube.com
Smith has starred in some of the biggest blockbusters; he's a powerhouse at the box office. Fan favorites include Men In Black, Bad Boys, Independence Day, Ali, and Focus, to name a few, but the list is lengthy and the offers aren't running dry. When Smith is on screen, audiences rush to theaters for a much-needed laugh, a good thrill, or an action-packed performance delivered with Smith's "special sauce."

Famous Family
Will isn't the only Smith with a famous name and fans worldwide. His wife, Jada Pinkett Smith is an A-list talent, with plenty of roles under her belt and looks that could kill. Smith's kids are in the biz too, from music to acting to modeling and more. Jaden and Willow are Smith's children with Jada, and he has an older son, Trey, from a previous relationship. The multi-talented and ridiculously attractive family was born to be in the spotlight.
Nifty at 50
Smith just turned the big 5-0 and for the guy that has everything, there was only one way to celebrate…jump out of a helicopter over the Grand Canyon! Not only was the feat impressive, but Smith did the deed for charity. A good spirit with a good heart. Alongside former co-star Alfonso Ribeiro and his wife, Smith took the plunge like a champ, proving age ain't nothin' but a number.
Rapping it Up
Smith's success began with his music. Rapping as part of hip-hop duo DJ Jazzy Jeff & The Fresh Prince put Smith on the map, leading to a solo career filled with songs we're still "Getting' Jiggy Wit." Smith's sense of humor paired with his knack for creating clever lyrics set to a fresh beat makes his songs relatable and memorable. Who doesn't still get a kick out of "Miami" or "Summertime?" Something about Smith's style is always entertaining and universally enjoyed.

What's in store for Smith? Basically whatever he sets his mind to. The 'Fresh Prince' will never get stale.
---
Melissa A. Kay is a New York-based writer, editor, and content strategist. Follow her work on Popdust as well as sites including TopDust, Chase Bank, P&G, Understood.org, The Richest, GearBrain, The Journiest, Bella, TrueSelf, Better Homes & Gardens, AMC Daycare, and more.
---
POP⚡DUST | Read More…

Will Smith Celebrates 50th Birthday By Jumping Off a Helicopter
Will And Jada Give Zero Fs About Jaden Smith Dating Sarah Snyder