Trending
Will Smith Celebrates 50th Birthday By Jumping Off a Helicopter
The Fresh Prince star raised money for charity with his family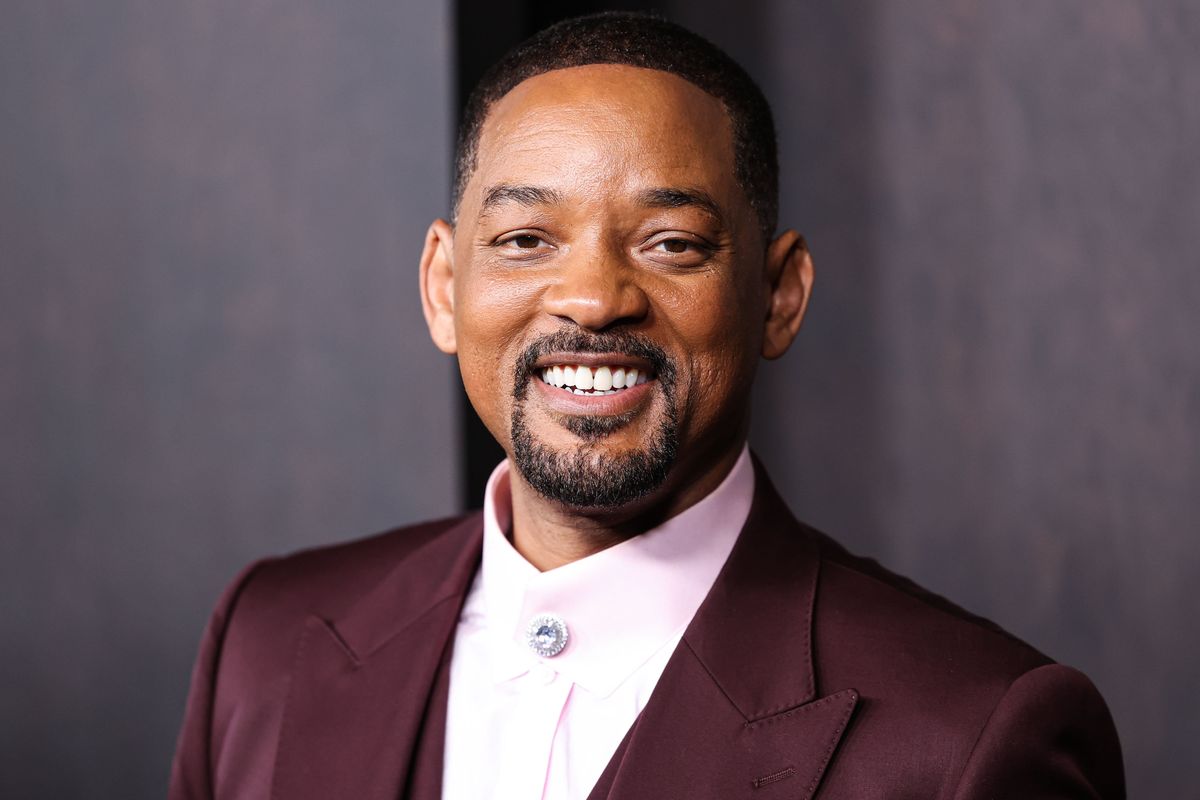 Photo by Image Press Agency/NurPhoto/Shutterstock
Some people have a midlife crisis — Will Smith marks his 50th birthday by jumping out of a helicopter near the Grand Canyon.
The dad of three was raising money for charity alongside his wife, Jada Pinkett-Smith and former co-star Alfonso Ribeiro.
Yesterday, Smith did a bungee jump out of a helicopter near the Grand Canyon — over the Little Colorado Gorge on Navajo Nation land. About time too, since he was challenged by YouTubers "Yes Theory" six months ago — Smith was also raising money for Global Citizen's education campaign.
"For as long as we can remember, Will Smith has been a hero of ours, and meeting him, let alone going on an adventure with him, has been a lifelong dream," said "Yes Theory" in their challenge video. "Yes Theory" is a YouTube channel devoted to challenging societal norms and going outside of your comfort zone.

A month later, Smith posted a video on his channel entitled "THEY CHALLENGED ME!" — which first of all, is strange because we're still bridging the gap between Hollywood and YouTube. However, more and more, we see A-listers appear on popular YouTubers' videos or even have their own channels.
The video starts out with Smith meditating and getting fake angry when his friend interrupts him to show him the challenge video to "heli-bungee." The duo does research first and playfully banters with each other — they even run a simulation of what could happen. After accepting the challenge, Smith laid out three conditions — one, they do it for charity, two, they do it after his movie finished filming, and three, it has to be over the Grand Canyon.
Flash forward five months later, we come to the big day — Smith's YouTube video starts off with drone shots of the helicopter and of him receiving directions and boarding the aircraft. The craziest thing is that during lift off, Smith has to stand over the side of the helicopter which scared me even looking at it.
"Never look down," Smith said over and over again as he looked down. After a bit of coaxing — a lot of coaxing, actually — Smith finally jumps. We see beautiful shots of Smith going up and down, screaming and having fun as the crowd cheers below.
Seeing an actor from our childhood genuinely having fun and trying new things is a magical thing to watch — especially surrounded by family and friends. We hope you have a good 50th year Will, and don't become too much of an adrenaline junkie!
---
Amber Wang is a freelancer for Popdust, Gearbrain and various other sites. She is also a student at NYU, a photographer and a marketing intern.
---
POP⚡DUST | Read More ...

RECAP | The Voice Comes Back for Its 15th Season
Philadelphia Flyers Welcome a New Orange Mascot