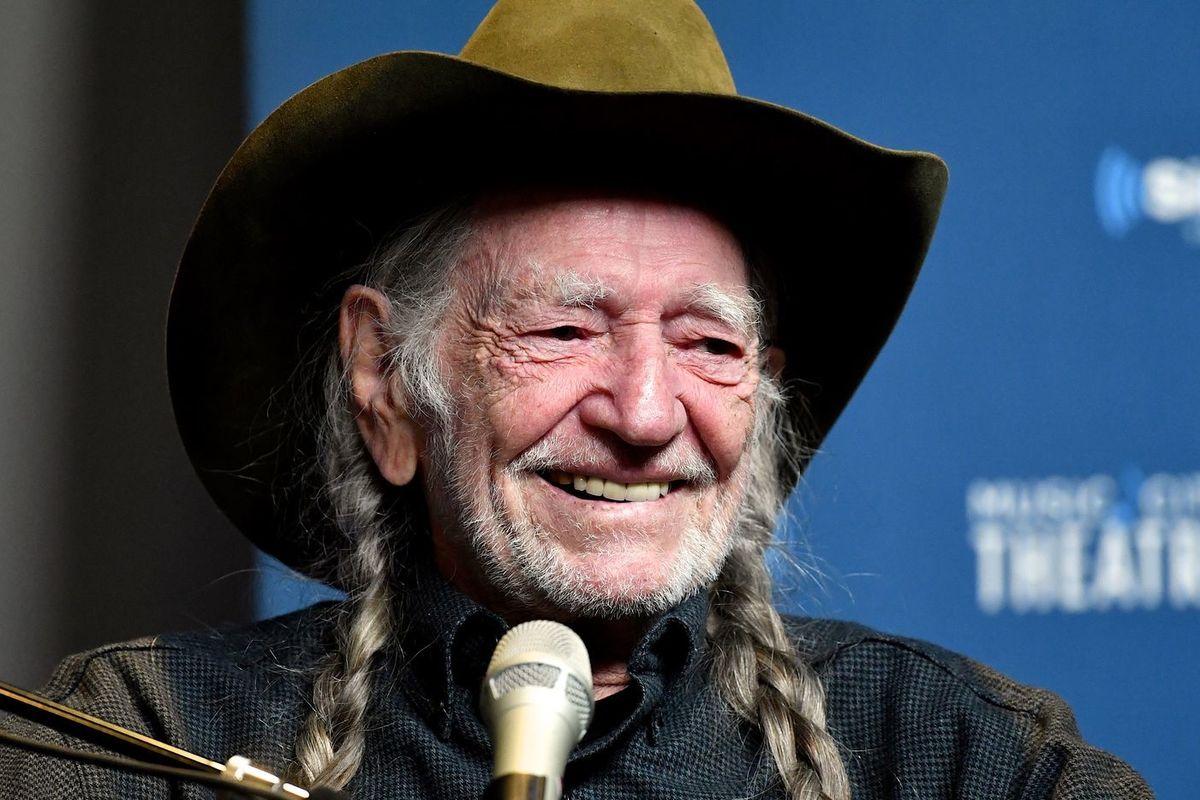 Willie Nelson remains one of the most fascinating figures in music.
While he may be known by millennials for his hokey country tunes and unbridled passion for marijuana legalization, Nelson has actually led one of the most fascinating lives in pop culture. Now one of the most important singers of the 20th century, he actually got his start as a DJ in California in the 1950s spinning Country records. From there, Nelson went on to play bass in a band led by country legend Ray Price and helped Price curate some of the biggest country hits of the 1960s. This was all before he went on to personally spearhead the "outlaw music" subgenre and explode as one of the most exciting voices in country music. His sound was revolutionary, a casual singing style that at times bordered on being offbeat, Nelson's detailed, and often slightly bizarre, narratives contained within some of his biggest songs are charismatic, reflective, and funny, a refreshing change from the stiff earnestness of country acts at the time. From his unbridled belief in marijuana legalization and passion for avoiding the IRS, Nelson's identity has always been colorful, to say the least.
---
Willie Nelson, Lukas Nelson And Micah Nelson: "Hello Walls:" www.youtube.com
Of course, Nelson's been able to accomplish all of his musical feats thanks to the dedicated work of his trusty guitar Trigger, who has been with the singer since 1969. "I've got to take good care of Trigger," Nelson told Uncut Magazine in 2014. "He's had a couple of problems." Trigger's 50-year lifespan is representative of the care Nelson takes in just about everything he does. Since 1985, Nelson has been a part of Farm Aid, an organization founded by Nelson, Neil Young, and John Mellencamp, that fights to raise money for and increase awareness of the importance of family farms–a topic that hippie Millenials are finally starting to take seriously. In 2010, Nelson received the Feed The Peace award for his extensive work with Farm Aid, and for "contributing to world peace."
Along the way, Nelson additionally created his own Biodiesel company in 2005 to help market bio-fuel made from vegetable oil. He has also passionately advocated for a ban on the slaughter of wild horses, writing to Congress on multiple occasions to support the American Horse Slaughter Prevention act. Not to mention his mass push for Marijuana legalization, creating his own weed strain, and supporting studies of the plant's health benefits since the 1950s. "It's a medicine," he told Rolling Stone in 2015. "I think weed kept me from wanting to kill people." Willie Nelson remains one of the most important voices in pop culture, and as he celebrates his 87th birthday in quarantine, it's imperative that he is protected at all costs.
Happy Birthday "Booger Red!"