MUSIC
Don't think women can be music producers? This woman is proving you wrong.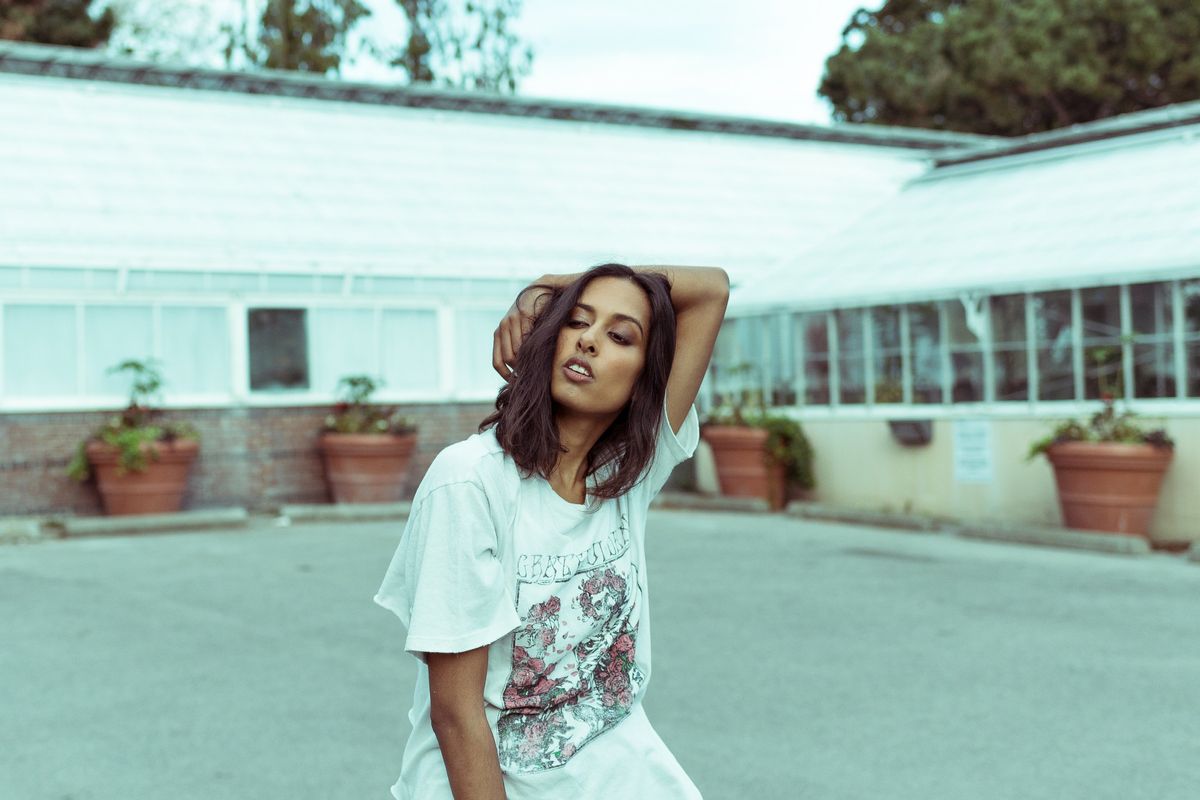 "The music industry is incredibly misogynistic...Unlike Hollywood there doesn't seem to be a lot of self awareness about the problem over here. I think that's starting to change."
Women are killing it in the music industry, and the world of song lovers couldn't be happier! In our column, #WomenCrushWednesday, we'll feature an awesome lady whose tunes are blowing up our playlists and ask them about their musical journey.
This week, Anjulie, a triple threat of a singer-songwriter-producer, is highlighted for her work in the industry both professionally and socially. This multi-cultural artist currently based in Toronto has written songs for Diplo, Zedd, Kelly Clarkson, Nicki Minaj, and Icona Pop (among others), but is now out with her own music that she hopes will speak to the importance of supporting female friendships. Read on for more thoughts on music and gender roles in the industry.
---
How did you become interested in music?
Music has always been a way for me to make sense of the world. Especially when I was a kid. I played Jagged Little Pill, OK Computer, Whoa Nelly, and The Miseducation of Lauryn Hill on repeat.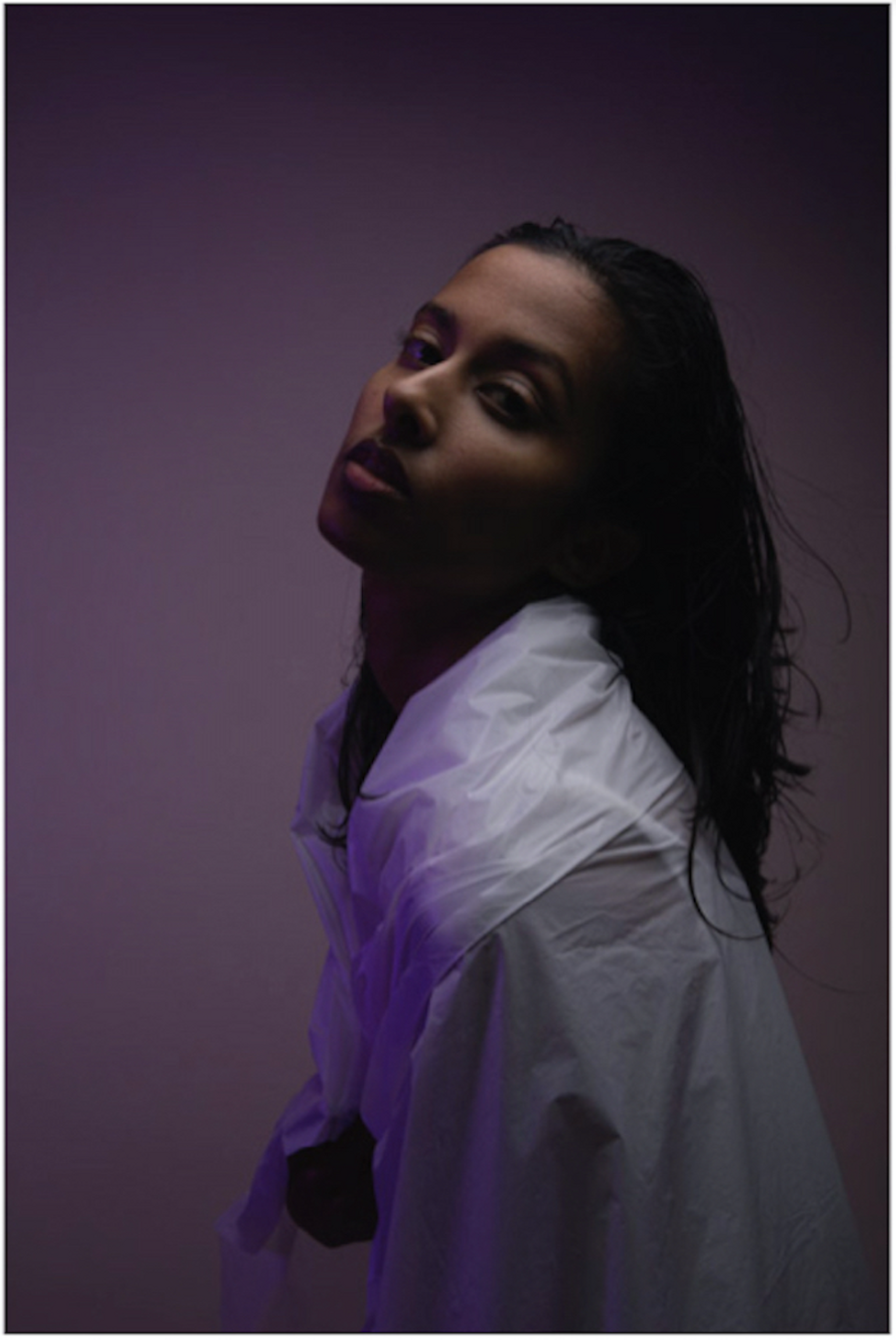 Anastasia Lebedeva
You were a songwriter for a myriad of amazing artists. What inspired you to start working on your own music?

I love doing both. It's kind of like masturbating and having sex with other people. Balance is key.
You're Canadian. What's the music scene like there?
It's incredible right now. Canadian artists, producers and writers have been killing the game.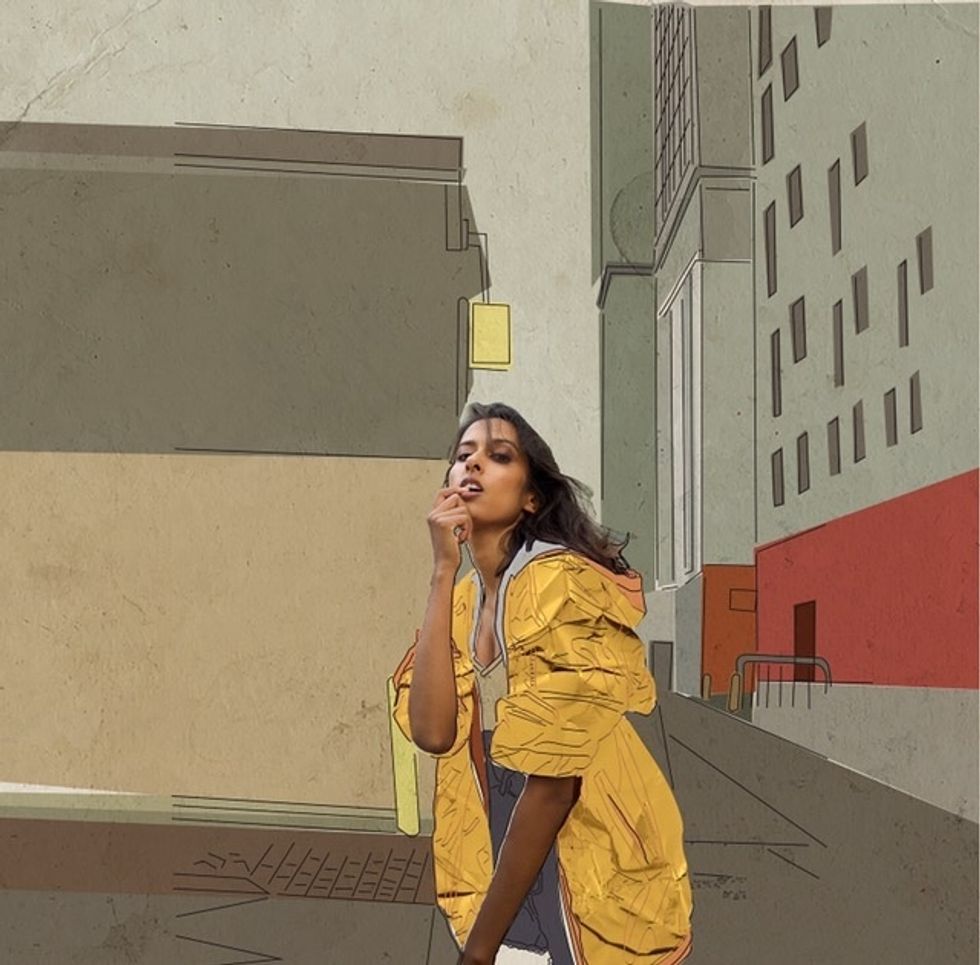 What has been your experience as a woman in the music industry?

The music industry is incredibly misogynistic. It is run by men and the percentages of women producing and owning their own masters are very small. I produced a record for Epic recently and the guy in charge of clearing samples called me and asked to speak to "Anjulie." I kept saying, "Speaking," but he didn't believe it was me. Eventually he said, "I'm sorry this is the first time I've spoken to a female producer." I was taken aback and he told me I should be flattered. It's systemic. Unlike Hollywood there doesn't seem to be a lot of self awareness about the problem over here. I think that's starting to change.
You recently hosted a few brainstorming sessions for women to talk about their empowerment in the entertainment industry. Can you talk a little bit about that experience?
So far they've been incredibly inspiring. There is a lot to talk about right now. What started as a think tank has turned into a thriving networking event.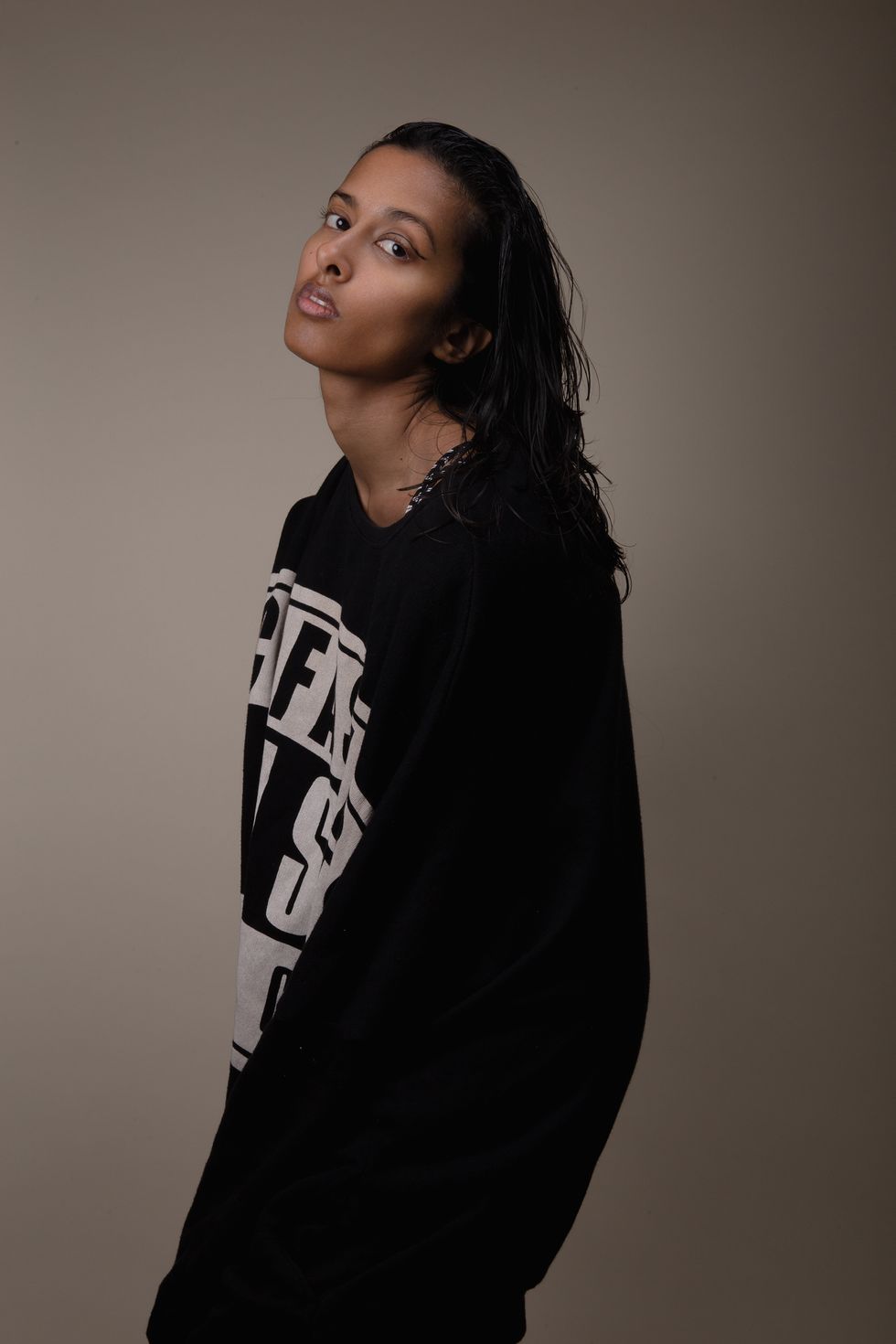 Anastasia Lebedeva
What do you enjoy about your work with the Canadian Women's Foundation?

I believe in their programs. They help girls break the cycle of poverty and violence through education and empowerment.
Your most recent single is "Dancing With Girls." What inspired the song?
"Dancing with Girls" is about the unshakeable solace, safety, freedom and solidarity found in female friendship. The story we were told and sold for years is one of false scarcity. There can only be a select few so we have to claw at the breadcrumbs of power by tearing each other down. In reality, there has always been a volcano of unwavering support and encouragement between us that helped activate a thick, red hot lava of storytelling and art, spreading out defiantly and revealing our deepest pain, anger, sadness, vulnerability and empathy.
What was the process like for shooting the video?

I worked with a director named Lola Blanc who has been creatively inspiring me for years. She has a vision and aesthetic that I admire and trust. The dancer/actors Alex Marshall-Brown, Linda Chen and Alita LaShae (who's featured on the single cover) are also insanely talented.
What's coming up next for you?
I have an EP coming out this spring and I post new song ideas every week.
---
Rachel A.G. Gilman is a writer, a radio producer, and probably the girl wearing the Kinks shirt. Visit her website for more.
Have a female or femme-identifying artist we should profile? Send a pitch email to Rachel.
---
POP⚡DUST | Read More About Music...
RELEASE RADAR | Premieres from SAGE, DAANI, and Ashlee Keating
#WomenCrushWednesday: Baby Ariel
A Sweet and Sugary Delight, Ravyn Lenae's Newest EP, 'Crush', Explores Modern Romance