MUSIC
A New EP, a Talent for Improv Music, and Much More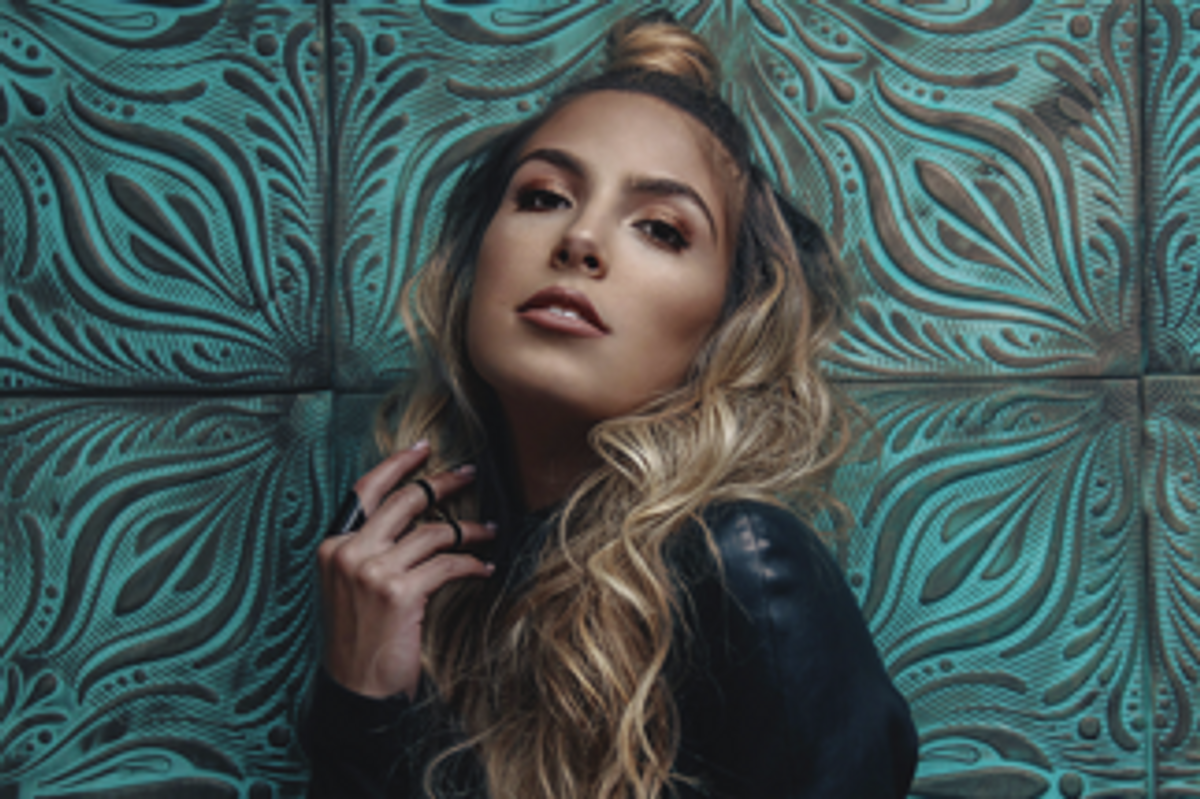 Donovan Public Relations
"It has been so hard to be taken seriously being so young and also being a woman, but it's helped me be tough and stand up for what I want."
Women are killing it in the music industry, and song lovers couldn't be happier! In our column, #WomenCrushWednesday, each week we'll feature an awesome lady whose tunes are blowing up our playlists and ask them about their musical journey.
Although it started with her brother's piano lessons, Jena Rose has been in love with music since childhood, spending much of her young life so far pursuing a career in the business. On top of releasing her first EP, she is also opening for Echosmith and continuing the writing and recording process. Find out more about her journey so far, especially what the challenges have been of finding one's passion so young and then making sure it's taken seriously.
---
How did you become interested in music?
I've always had a deep love for music. I started playing piano when I was 5, because my brother started taking piano lessons and I wanted to do what he was doing. I started singing, songwriting, and performing when I was 9 which really made me want to pursue music as my career.
Which artists have inspired your music the most?

Sara Bareilles, Adele, Carol King, and Dua Lipa have all been huge musical inspirations of mine. I love to write my songs on my piano and then put a modern twist on them with the production!
I read that you were a pretty shy kid and music helped you express yourself. Do you think this could work as an outlet for other kids, too?
If I didn't have music, I would most likely not have broken out of my shell yet. Being able to write songs and sing them in front of people is the reason I am the young woman I am today. I'd encourage anyone who has fears and lives in their own bubble like I did to take a chance and step out of your comfort zone so you can become the confident person you're meant to be!
Can you talk a little bit about how learning about improvisation affected your songwriting process and skills today?

Before I started writing my own songs, I would sing and play covers only. The moment I learned that I could make my own melodies and chord progressions is how I found my love for songwriting. I start out every song I write on the piano by playing around with what I'm feeling at the moment and letting my emotions come out.
What has been your experience as a woman in the music industry?

Being a woman in the music industry has been a challenge for sure. I started getting involved in the business when I was only 12. It has been so hard to be taken seriously being so young and also being a woman, but it's helped me be tough and stand up for what I want.
You recently released your Reasons EP. What was the writing and recording process for that like?

I wrote all 7 songs on my keyboard in my room and then brought them to my producer, Drew Scott. He put his spin on them and we ended up with a body of work that I hope inspires listeners and connects with them. Each song means so much to me and I am so excited the project is out!
Have you got a favorite track off the EP and/or any desire in the future to work on a full-length?

My favorite track off the EP is "Boy With The Balloon" because the story is so meaningful and poignant. It's about a childhood friend passing away. I don't know how I wrote it, because I've never lost a childhood friend, but something inside me made me write it. I'd love to work on a full-length album in the future! I'm always writing, so be on the lookout!
You're just wrapping up a tour with Echosmith. What was that like?

Opening for Echosmith was an absolute dream!! I grew and learned so much and I am so beyond grateful for the opportunity and experience!
What's coming up next for you?
I'm going keep writing, recording, and performing! I can't wait for what he future holds.
---
Rachel A.G. Gilman is a writer, a radio producer, and probably the girl wearing the Kinks shirt. Visit her website for more.

Have a female or femme-identifying artist we should profile? Send a pitch email to Rachel.
---
POP⚡DUST | Read More About Music...
Lena Stone's Debut EP is Summer in an Album Form
RELEASE RADAR | Premiere from Dott
#WomanCrushWednesday | Whitney Fenimore
---