MUSIC
Say "Bonjour" to this Talented Songstress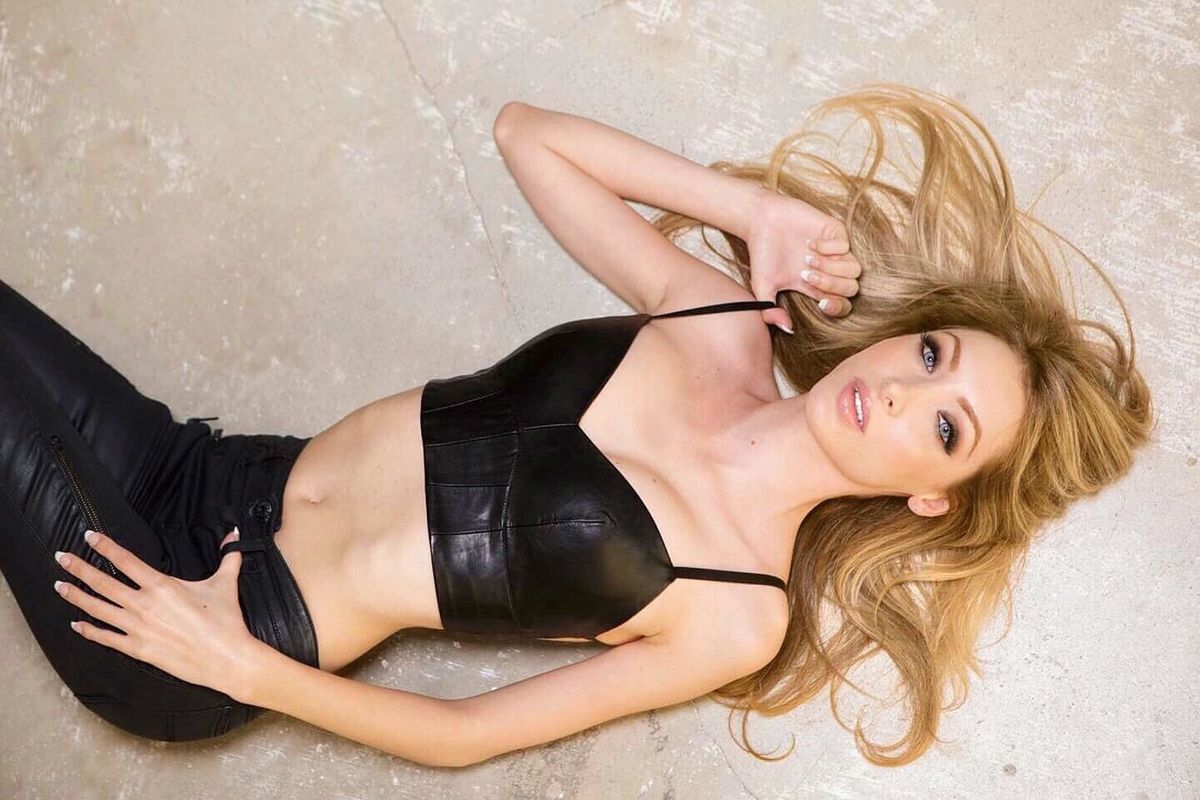 Linda Bella on Facebook
"No matter what I do, I like to immerse myself in music."

Women are killing it in the music industry, and song lovers couldn't be happier! In our column, #WomenCrushWednesday, each week, we'll feature an awesome lady whose tunes are blowing up our playlists and ask them about their musical journey.
Linda Bella has tackled the worlds of both music and acting thus far in her fruitful career. The French-born talent is currently all about the music with the release of her most recent single and others to follow in the upcoming year. Read on to find out which female artists most greatly influenced her as a teenager, the inspiration behind her latest song, and whether or not we can expect a full-length release anytime soon.
---
How did you become interested in music?
I've always loved music. Music has always been a big part of my life. When I was a teenage girl I became very interested in singing. I would come home after school and the first thing I would be doing is singing. I would walk home from school and to make the time go by faster I would sing songs in my head. I couldn't wait to get home to sing. No matter what I do, I like to immerse myself in music. I always listen to music in my headphones, which often annoys my family with me on vacation or out and about. Music makes everything better.
You were born in France. What's the music and entertainment scene like there?
I have been in America for a long time, so I honestly don't know what is happening in France. Sometimes my brother has me listen to French music on his phone when he visits and there is some really cool stuff.
You're an actress and a musician. How do you find time to balance both in your life?
I love both so much that it's never been a chore to balance them or to do them. I love being on set and I love being in the studio. I have the best time. It never felt like work to me. That's why I chose them.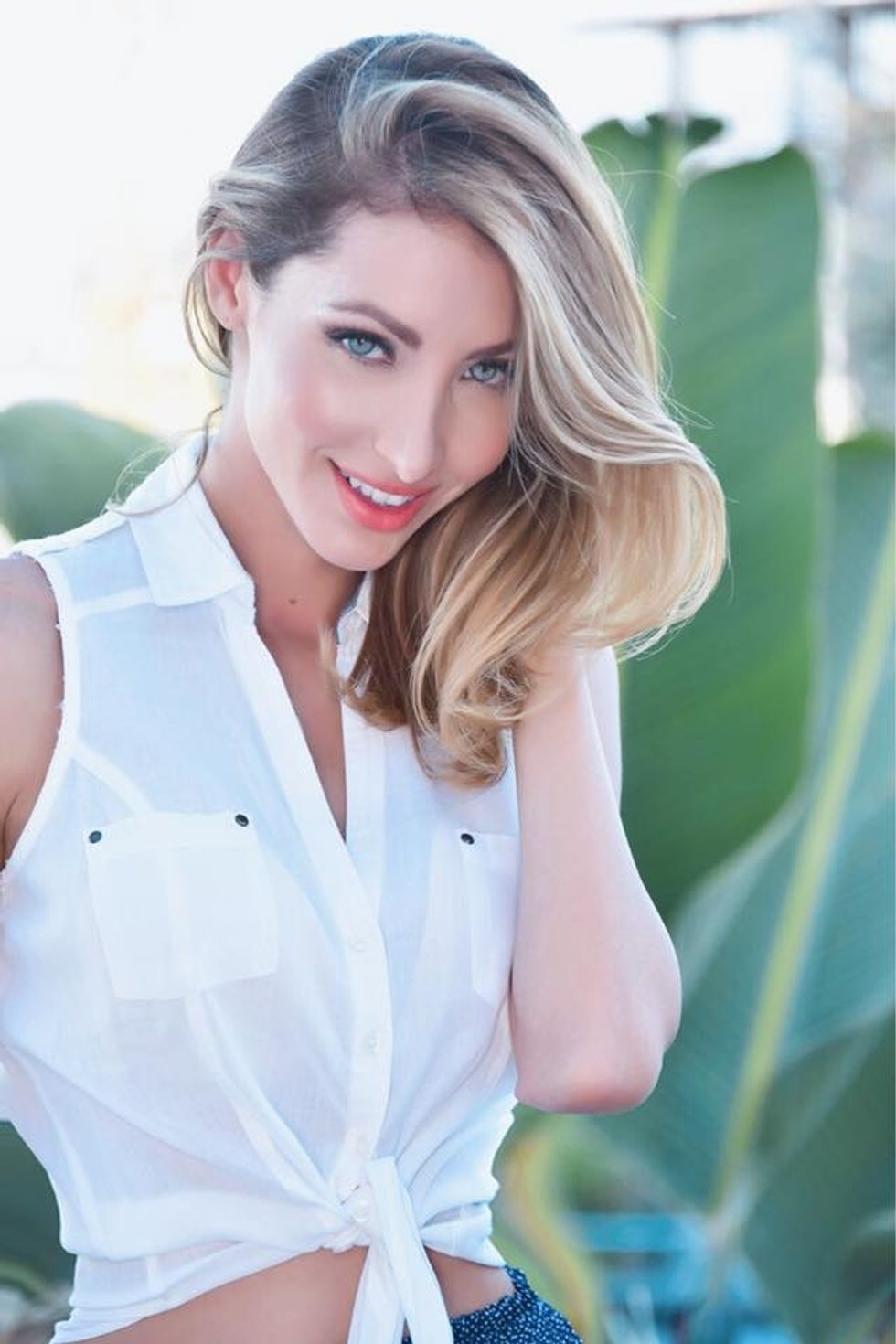 Linda Bella on Facebook
Which musicians inspired your music the most?

I have always loved Mariah Carey. To me she has the best voice. I've also always loved Madonna and her versatility. I love her ability to reinvent herself. I absolutely love Michael Jackson. Amazing performer. I wish I could've seen him live. My biggest inspiration has always been Marilyn Monroe. I fell in love with her when I was a kid. There was a documentary about her on TV and they were showing clips of the movie she didn't finish. She was so endearing, I immediately was captivated by her. After that I watched all of her movies and read everything about her. I find her fascinating. I'm a true fan of Marilyn.
What has been your experience as a woman in the entertainment industries?
I've been very lucky and the men that I have worked with have been nothing but respectful towards me.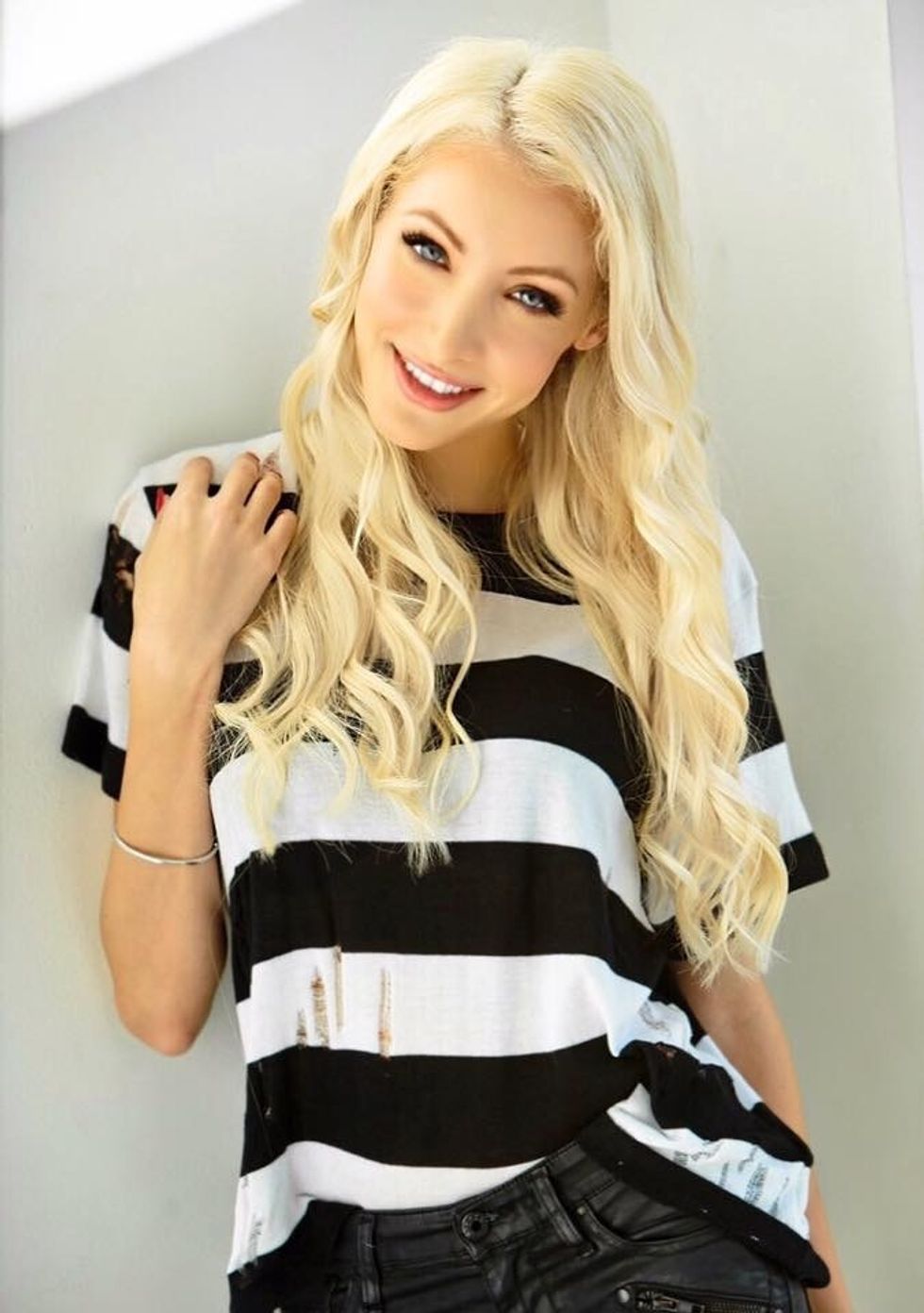 Gramophone Media
You recently released your single, "Bye Bye Baby." What was the writing and recording process for the song like?

I had most of the lyrics first. It was originally called "Last Resort." I wrote the lyrics in like less than ten minutes one night. I had just finished working on a pure roots reggae song and I wanted to continue in the reggae genre. We started a reggae track in the studio and realized that those lyrics would be a perfect fit.
Have you any plans to work on an EP or full-length release in the future?
I have a lot of songs - more than for a full-length album, so we're sorting through them all to figure out how we'll be releasing them.

I also noticed on your Facebook page there are a ton of pictures of food and desserts. Is cooking another passion of yours?
Yes, definitely! Even though I don't look like it, I'm a very big foodie. I'm from France and food is very important in the French culture. It was important to me to know how to cook, so I took a lot of cooking classes (and I still do) to learn and to broaden my horizons. I practice every day and I'm loving it!
What's coming up next for you?
I have a new single coming out soon. I'm very excited for people to hear it. It's different from what I've done and I'm excited to see how people are going to react.

---
Rachel A.G. Gilman is a writer, a former radio producer, and probably the girl wearing the Kinks shirt. Visit her website for more.

Have a female or femme-identifying artist we should profile? Send a pitch email to Rachel
---
POP⚡DUST | Read More About Music...
RELEASE RADAR | Premiere from ELZ + THE CULT