MUSIC
Major Tours and Catchy Pop Songs Follow Her Wherever She Goes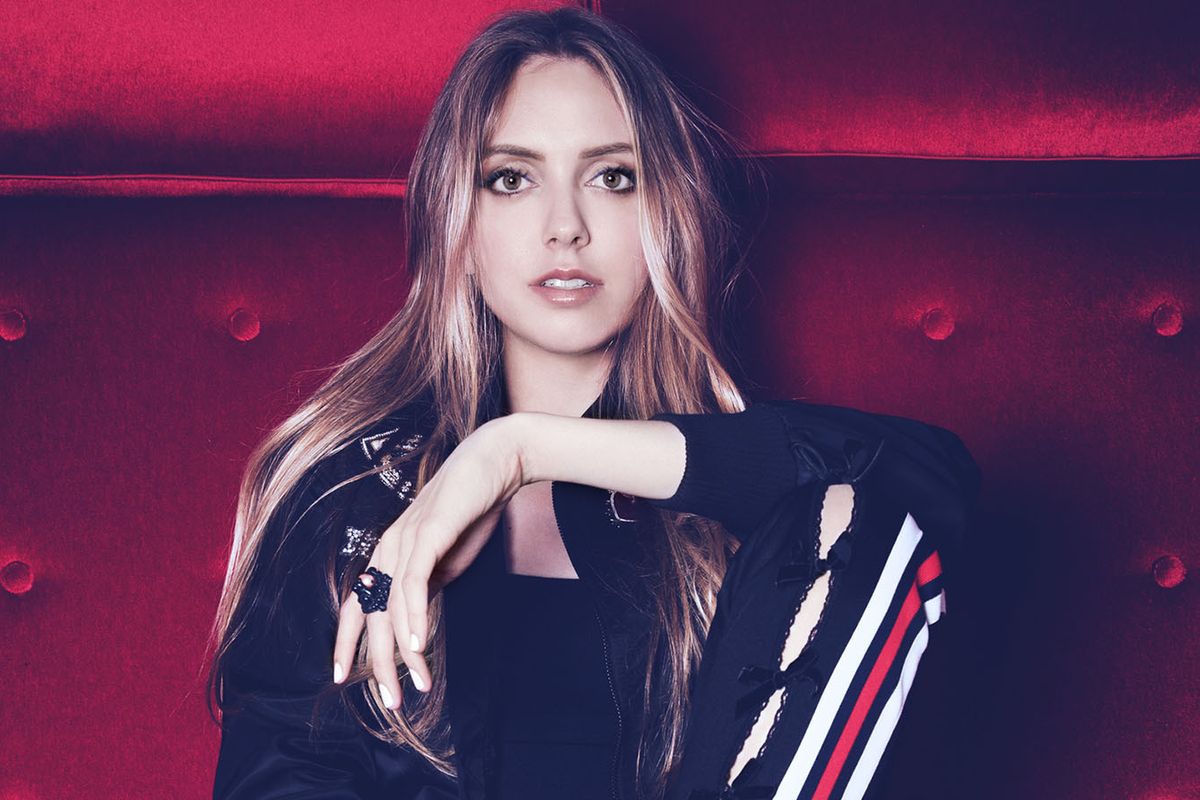 https://wavo.me/livvia/remix-competition-catch-a-body-ft-quavo
"I love both sides of my life so I don't mind the weekly travel back and forth."
Women are killing it in the music industry, and song lovers couldn't be happier! In our column, #WomenCrushWednesday, each week we'll feature an awesome lady whose tunes are blowing up our playlists and ask them about their musical journey.
Student, musician, and girl killing the pop music game, LIVVIA has shared the stage with a number of big names and now is putting herself in the exact same category. With a new single coming out at the end of the week, she is hotter than ever. Read on to find out about the writing process behind her first hit, "Catch a Body," which causes besides music are important to Livvia's heart, and what else she has on the horizon.
---
How did you get interested in music?
I can't point to a specific moment because I've loved making music for as long as I can remember. I've always been interested in what goes into the creation of a pop song, but I really started writing my own songs at 13. Then I started traveling to LA from SF throughout high school to collaborate with different writers and producers. From there, it's been nonstop.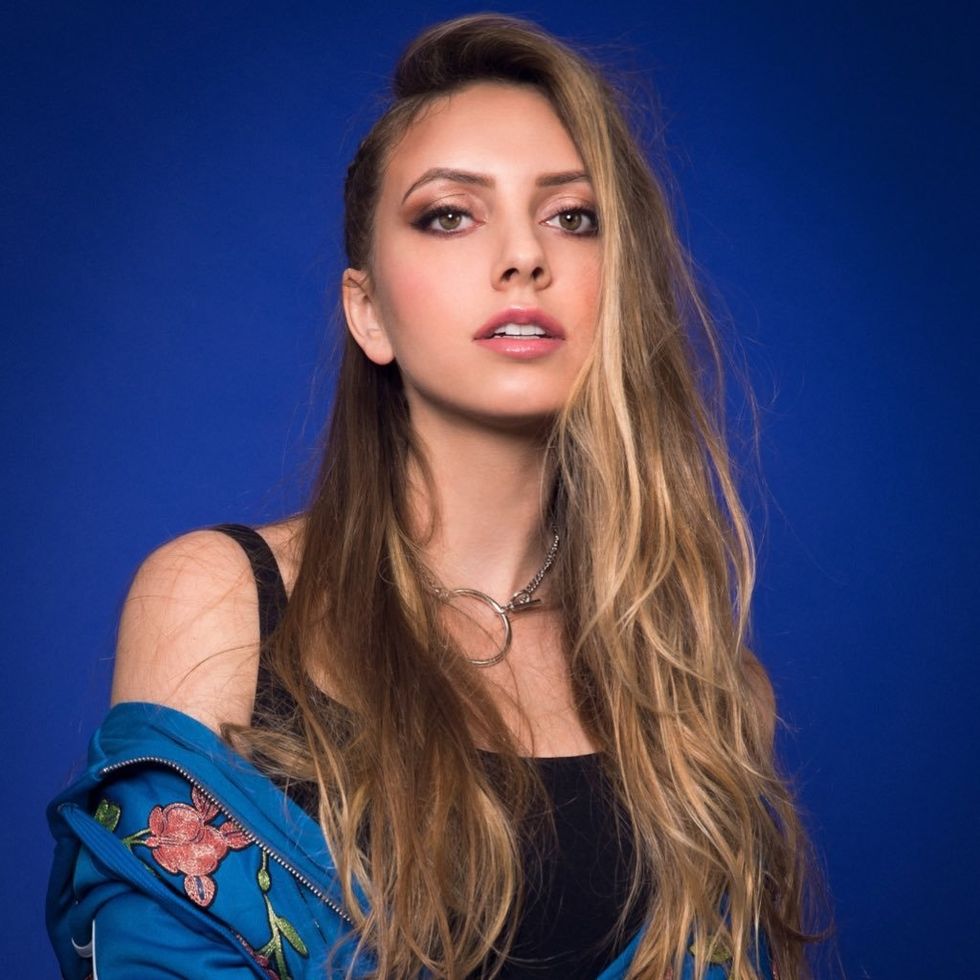 @LIVVIAMUSIC on Twitter
What artists have had the the greatest influence on you?

My music taste is very eclectic, but I'm very into Sabrina Claudio and Sofi Tukker at the moment. My favorite band has to be Coldplay — I especially love the Parachutes album.
At the beginning of your tour, you opened for acts like the Jonas Brothers, Jessie J., and Meghan Trainor. What were those experiences like?
Touring and performing for hundreds of thousands of people all over the world was even better than I could have imagined. I learned so much watching the artists I toured with and made some incredible friends. My favorite experiences would have to be from the meet and greets. It's so rewarding to meet people who connect with my music and who tell me that my lyrics have positively impacted their lives in some way. There are so many incredible memories — it would be impossible to narrow down. Playing iconic venues like the O2 arena in London was surreal.
In addition to music, you're working on finishing your college degree. How do you manage both?

It has definitely been a little hectic to balance around midterms and finals — especially when they fell near dates I had to travel for meetings, performances, or writing sessions — but I was able to make it work. I love both sides of my life so I don't mind the weekly travel back and forth.
What do you think about the role women play in the music industry today?
I read that only 1 in 50 music producers is a woman, which is a startling statistic! I work with an amazing female producer, Antonina Armato of Rock Mafia, and it has been so refreshing to collaborate with her and feed off of each other's girl power energy.
Your most recent single is "Catch a Body" featuring Quavo. What was the process like for writing and recording that song?

I was in the studio with Rock Mafia starting a new track and the phrase "catch a body" happened to come up in one of the improv vocal takes, so we built on that idea and used phrases like "if looks could kill" and "you look so good it's killing me" to play on the meaning of "Catch a Body" and tell a story that celebrates girls going after what they want.
You've also got an EP coming out sometime in the near future. When can we expect to hear more about that?
I have a handful of songs that I can't wait to share but I can't reveal too much quite yet. There are a couple exciting collaborations in the works! But I can tell you my next single is called "Gratitude," And it's coming out June 8th!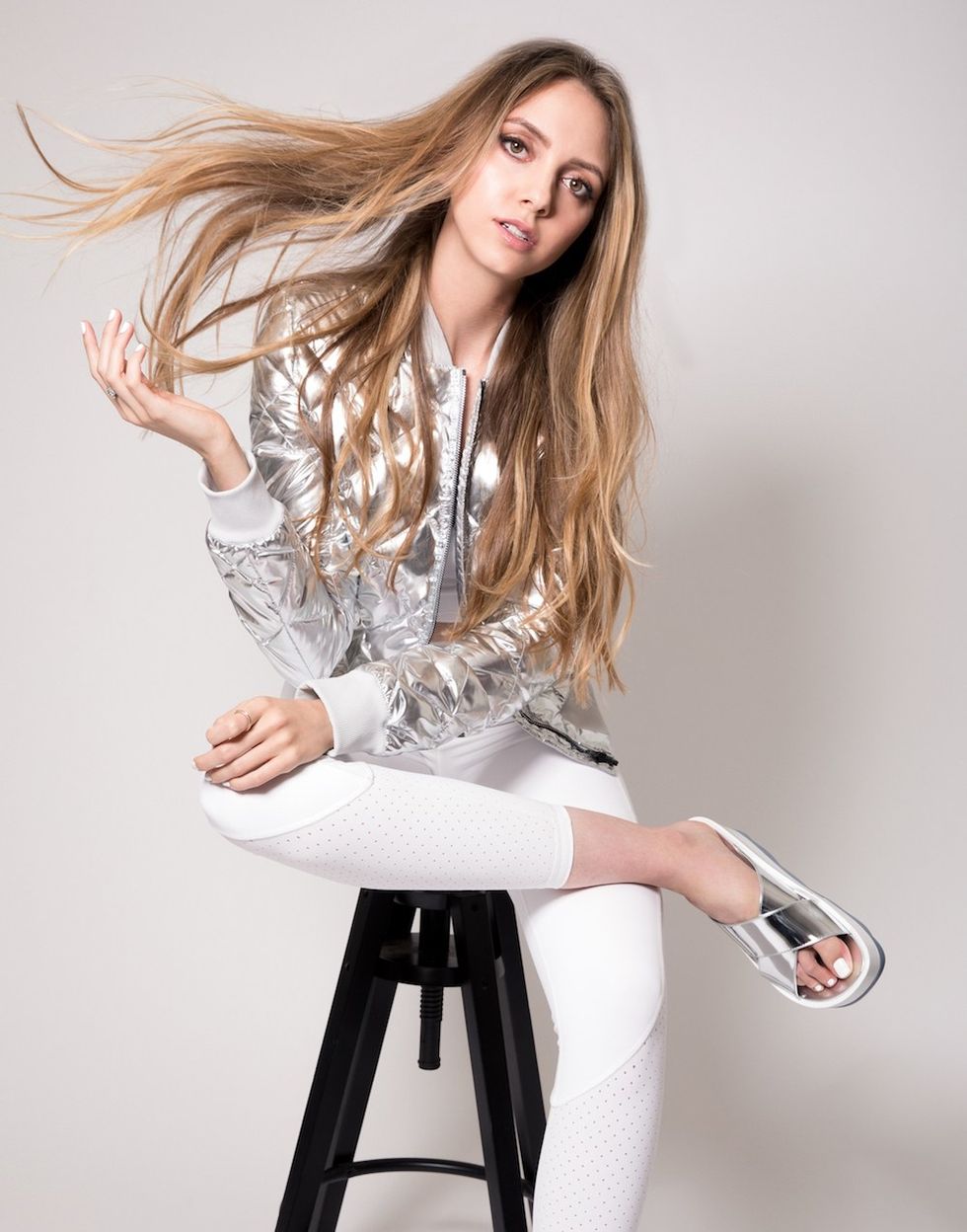 Tiziano Lugli
In April, I also noticed you've posted a lot of social media about the importance of protecting the environment. Why is that important to you?

Protecting the environment should be important to all of us! The natural beauty of our planet is eternally inspiring to me. April is Earth Day and also San Francisco's localized Earth Day. I'm from the bay, so I celebrate both!
What's coming up next for you?
I have two summer classes to finish up and a handful of radio shows this summer. I can't wait to see everyone out there!
---
Rachel A.G. Gilman is a writer, a radio producer, and probably the girl wearing the Kinks shirt. Visit her website for more.

Have a female or femme-identifying artist we should profile? Send a pitch email to Rachel.
---
POP⚡DUST | Read More About Music...
MUSIC MONDAY | Brynn Elliott is having the Time of her Life
RELEASE RADAR | Premiere from Kris Gruen

PREMIERE | Josie Dunne just dropped her first EP with a Splash
From Your Site Articles
Related Articles Around the Web