MUSIC
Her Debut Album is Dedicated to Her Late Grandmother, and it Holds... So Much. Listen to it Here First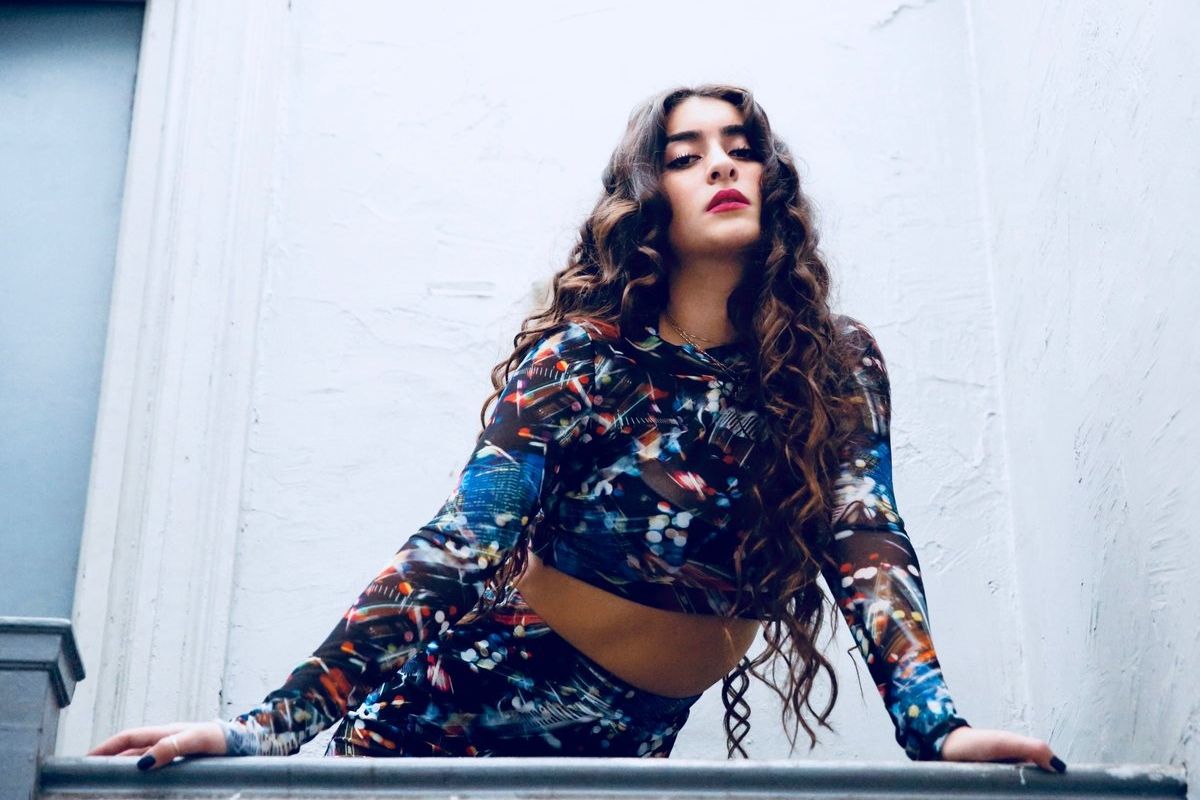 "I dedicate this EP to my brilliant and beautiful nana Zora, who suffered from schizophrenia"...
...says Zāna, speaking of her debut EP, "Not only was I lucky enough to be named after her, I also look like her and, from what I've been told, have some of her personality and wit too." Zāna is a fascinating character, her work sultry, earthy, and just a little bit mold breaking. In speaking about the album she says "each song on this EP touches on different mental health struggles that I have dealt with and that most people experience in one form or another." These influences come through clearly, touching on exactly what she means to, and yet also finding murkier waters beneath even these bold intentions. With that in mind, let's dive in to this sensational career start.
The album opens with "Wish He'd Stayed," a chilled out lounge soul lament. As the title suggests, it's about regret over a breakup. It is calmly resolute, even verging on upbeat, which counterpoints the sadness in the lyrics. A potent nod toward the idea that breakups don't hurt us because they're all tragedy, they hurt because they are the broken memory of happiness. The light jazzy instrumentation makes for easy listening, even as the lyrics make you contemplative.

"Toss N Turn" has an uptempo flavor, continuing the lounge bossa nova vibe of the EP. Zāna's voice breathes a little faster here, adding a gentle, flirtatious vivacity to proceedings. A few production flairs add to the journey of the song, which lyrically feels like the words of someone trying to lose a bad dream or a foul mood. Its muted and diluted positivity is intriguing and begs further listens.
Following next is "Why Can't You." Samba rhythms and light guitar permeate the piece. The chorus features punctuating percussion hits that spike the energy of the track. Zāna here appears to be reasoning with a lover, close friend, or herself. The song offers advice in an intriguingly nebulous delivery, whilst smooth guitar interweaves and eventually culminates in an intricately wah-ed solo.
On "Dreaming" we deal more literally with night thoughts that are hinted at earlier on the EP. Again, the production is pretty astounding. Contrary to a lot of pop in the sphere right now, Zāna sounds like she's using a majority of real instrumentation. This always deserves props, not because there's anything wrong with synth, but because it's gutsy, and retro, which is always appreciated. It also gives her work, and particularly this track, an authentic feel.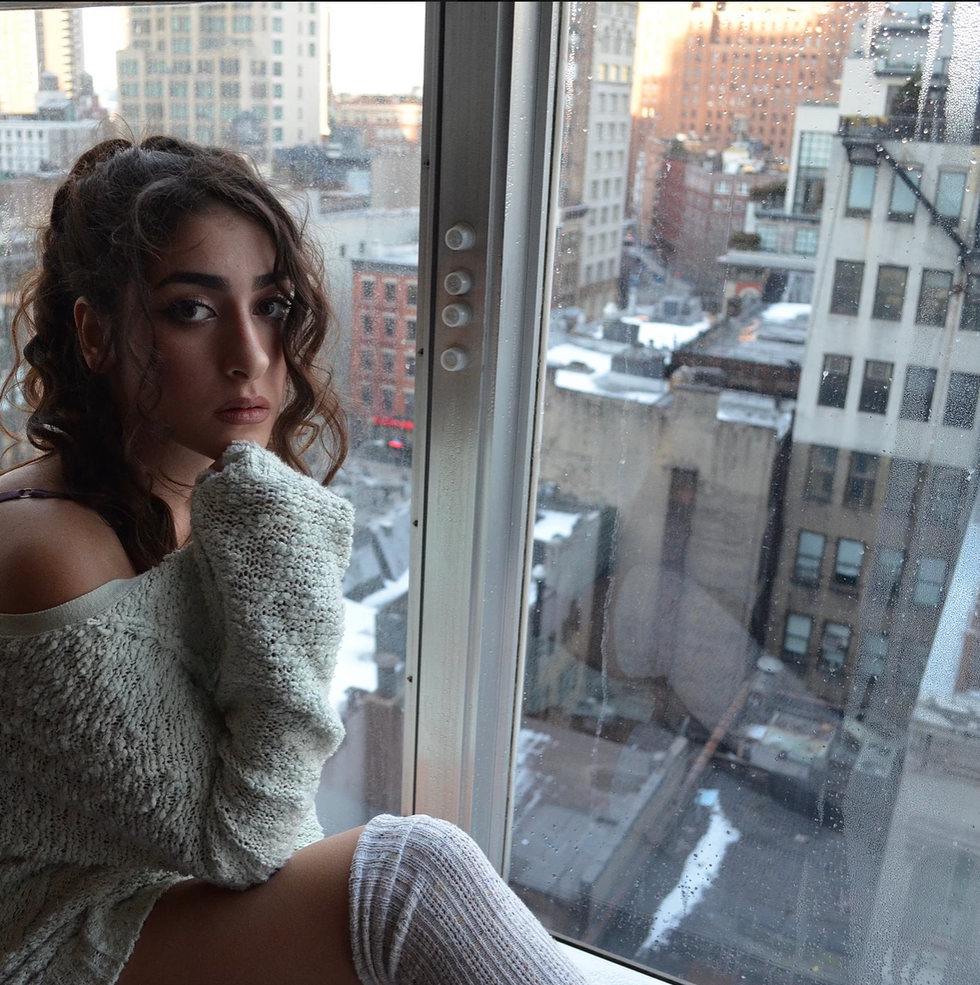 zanazora.com
Finally, "Gone" opens with a strummed acoustic guitar dim against police sirens. Zāna then jumps in, singing about loss and the pain of same. The metaphor is well worn, but she makes it feel fresh. Guitar ebbs and flows rhythmically behind her, by now, trademark breathy vocals. At this point in listening to the EP you realize something… Zāna takes her time. The pacing of all her tracks is completely un-rushed. This one in particular is seven minutes long. That's a bold move. Even back in the day you had to be Queen or Led Zeppelin to get radio play on tracks that long, yet she drops these pieces like that's just how it's done. It allows her music to grow a mood, and it allows the patient listener to really drop in to what she's doing. More importantly, she never burns out mid-song. The average pop track is a two to three minute fix. Wham, bam, thank you stranger. Zāna's debut EP is a drawn out seduction, and damn does it work on every level.
"I found extreme solace and clarity through writing and producing this EP, and I hope that some of you, if not all of you, can find comfort in it as well."
There's a lot to commend in Zāna's work. Emotion is clearly her selling point, but her effortless cool is not to be underestimated either. The production on this EP is astounding, whoever she is surrounding herself with knows exactly what they are doing, and how to show off her voice at maximum efficacy. Lyrically, you can be forgiven for not catching everything on the first go through (there's a lot to unpack), but rest assured, you will on repeat listens. Zāna feels mystical, modern, and mysterious, yet also yielding, enticing, and just plain old fashioned interesting to listen to. And she does it all without feeling like she's trying too hard. The Beauty of Zora is an impressive debut, and will have you ready for the worlds that are yet to come.
---
Thomas Burns Scully is a Popdust contributor, and also an award-winning actor, playwright, and musician. In his spare time he writes and designs escape rooms. You can follow him on Facebook, Twitter, and Instagram.
---
POP⚡DUST | Read More…

F*** Yeah It's Summer. The NSFW Anthem You Didn't Know You Needed
Eddie Izzard: transgender, hilarious, and heartbreaking
'Pop Punk High', a pop punk musical comedy? Um... yes please!
Related Articles Around the Web