MUSIC
Soulful bohemian island sound.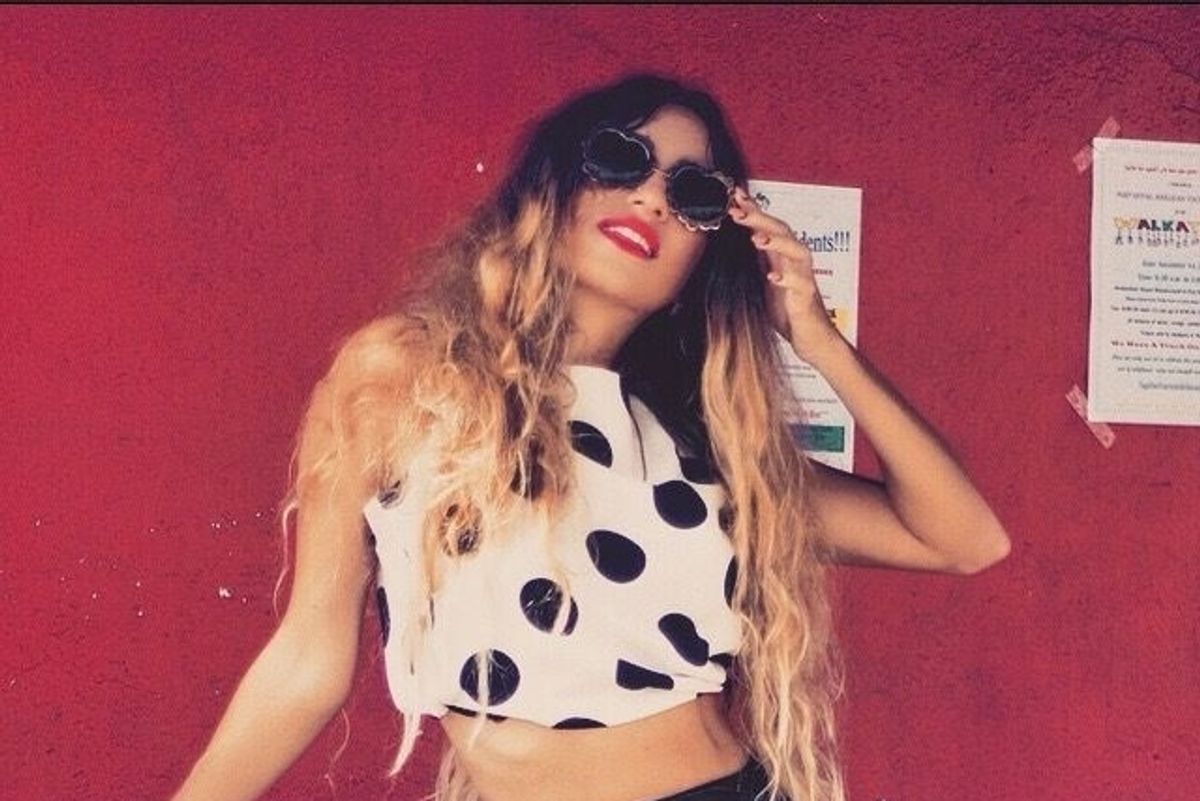 Press Photo
Meet Zia Benjamin, whose contagious blend of jazz, retro dancehall music, and roots reggae have thrust her into the limelight.
She describes her sound as "rum shop blues," adding, "I think my style is a mix of opposites: I'm like Shabba Ranks meets Marilyn Monroe, with a Nina Simone soul and a few shots of Appleton rum."
Born and raised in Kingston, Jamaica, and going on to attend high school and university in Canada, Benjamin got her start in music as a songwriter and vocalist for Sean Paul and Major Lazer. Then she decided to establish her own brand, which resulted in her debut solo single, "No Fame," and her latest single, "Rudie," putting her on the cover of TIDAL's Reggae/Dancehall playlist, as well as being selected by EBRO as the Beats1 Apple Music Discovered track.
Zia Benjamin x RoryStoneLove - Mr Neverman (OFFICIAL MUSIC VIDEO) youtu.be
Now, she's directing her music video for "Rudie," and putting the finishing touches on her debut EP, Love In A Plastic Cup, slated to drop in the near future. If that's not enough, on June 14th she makes her debut performance in the U.S., opening for Kabaka Pyramid at Club Reign in Pembroke Pines, Florida.
"Mr. Neverman" rides a potent melody full of percolating roots reggae flavors, skiffing guitars, and horn accents. The one-drop rhythm injects the tune with an infectious tropical feel. Benjamin's sultry voice glides forth on lush, seductive timbres.
According to Benjamin, "The video, 'Mr. Neverman,' is a visual vacation, I tried to invoke the feeling of a place where time stands still, showing Jamaica's beauty and showcasing its talent. All the fashion in the video is Jamaican-made (Flowerchild1999, Spokes Apparel), down to the nail polish (Bella's Beautique) and jewelry (Peace is of Bianca). I was pretty depressed when I started directing the video, and so I just poured my heart into it, I tried to express beauty and a sense of timeless love, but then ruin it with reality."
Benjamin explains "Rudie," saying, "'Rudie' to me is far more than just me throwing shade, its really me trying to play with the power constructs around relationships: it's about women diminishing and undermining each others power with a male as this prize, and yet the male that is the prize has already shown himself to be unworthy of a crown and their affection."

"Rudie" opens on deliciously skiffing guitars. A fat bass line rumbles as Benjamin's voice imbues the lyrics with cool textures of color, as she confronts her man's other woman.
"Baby forget him, he's mine all mine / You gonna regret it, wasting your time / He say he's leaving the past behind / You'd better put those dreams to sleep / I'll sing your lullaby."
Both tracks, "Mr. Neverman" and "Rudie" confirm Zia Benjamin's lustrous talent and sense of rhythmic flow, as well as her luscious smoldering voice.