CULTURE
What Are They Doing With All Those Yeezys?
So Adidas finally decided they're going to with the Yeezys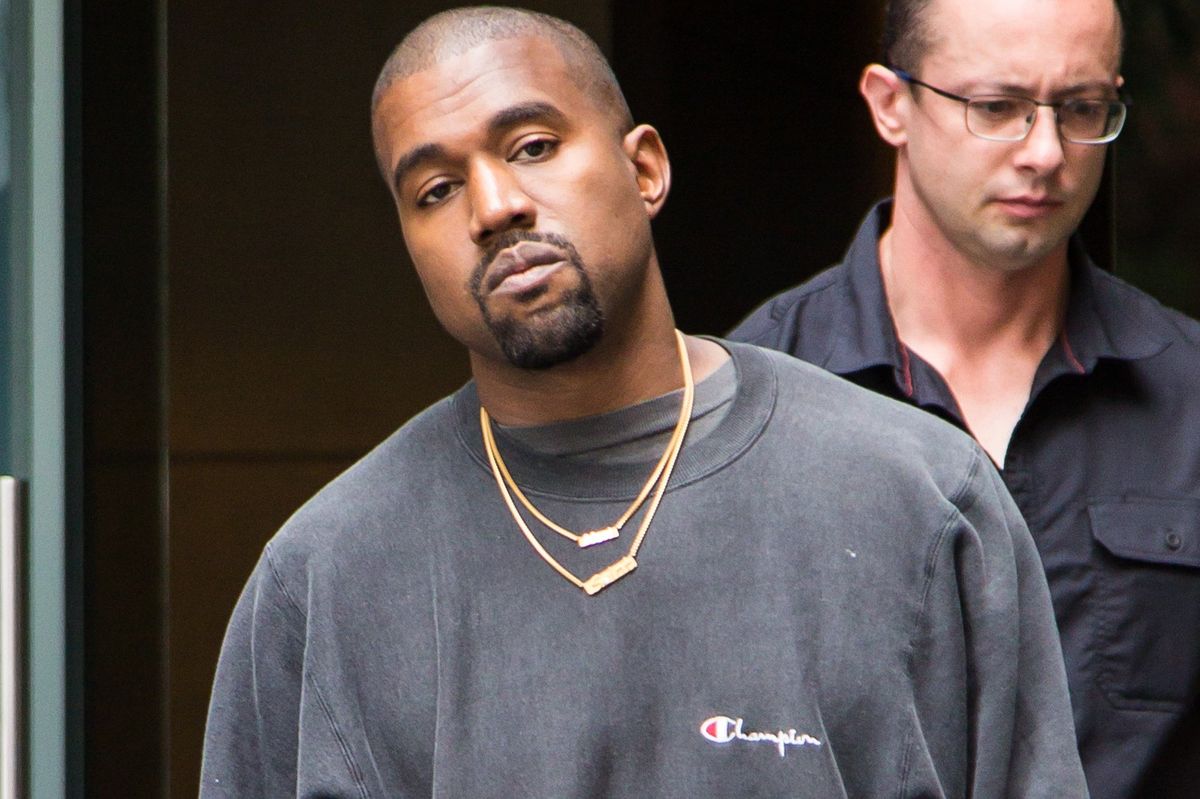 NEW YORK - SEPTEMBER 3: Kanye West is seen exiting her hotel on September 3, 2016 in New York City.; By Liam Goodner // Shutterstock
Remember when Kanye West went on a tear and, in a series of cascading failures, alienated himself from the industry and lost all of his contracts?
After a series of controversial statements, a flop of a Paris Fashion Week show, and problematic behavior that culminated in an antisemitic rant…Kanye West's unchecked platform was finally checked. One by one, industry players spoke up against him until finally, he lost his deal with Adidas — the seminal collaboration which birthed his Yeezy shoe product.
---
In the brand's official statement, they said: "Adidas does not tolerate antisemitism and any other sort of hate speech. Ye's recent comments and actions have been unacceptable, hateful, and dangerous, and they violate the company's values of diversity and inclusion, mutual respect, and fairness.
After a thorough review, the company has taken the decision to terminate the partnership with Ye immediately, end production of Yeezy branded products, and stop all payments to Ye and his companies. adidas will stop the Adidas Yeezy business with immediate effect."
So, with Kanye gone, Adidas was left with the question: what the hell to do with all those Yeezys?
Since the collaboration's first shoe was released in February 2015, Adidas x Yeezy was a force in the streetwear and sneaker industry. Especially after Ye released his own line Yeezy, the streetwear world began to imitate his vision. In 2020 Forbes described Yeezy's rise as "one of the great retail stories of the century."
And they were right — Ye's impact in fashion cannot be denied. He even paved the way for designers like Virgil Abloh. But after making the statement that they were cutting ties with him, Adidas was at an impasse.
Therefore now, they've taken the stance we all knew they were going to take: they're selling the shoes.
On Thursday, May 11 at an investors' conference, CEO Bjørn Gulden announced that Adidas would: "sell parts of this inventory and donate money to the organizations that are helping us and that was also hurt by Kanye's statements."
The real reason for this decision: profits, allegedly.
Since halting the sale of the Yeezy line, the company took a $441 million hit in sales, according to their quarterly earnings report at the beginning of May.
So feign shock that a week later, they decided to just sell the shoes. And no one is surprised.
This is similar to the DC Universe doubling down on Ezra Miller as The Flash in anticipation of the film's success. Despite Ezra's own slew of controversial headlines, joint CEOs James Gunn and Peter Safran instead said they would give an answer about Miller's future "when the time is right." We all know this meant "depending how the film performs," especially since when pressed, they only offered the vague: "We're figuring it all out." It's all a money game.
Adidas's version of "figuring it out" is donating an undisclosed portion of the Yeezy sales to undisclosed charities. For them, this means they get to retain their moral high ground while getting a tax break for their donations. Win-win for a giant corporation!