This year a Swiss superstar has been touring with Shania Twain...
Opening up the multimedia spectacular that is the #ShaniaNow tour has been one man and his guitar: Bastian Baker. Discovered at a party as a young adult, the European heartthrob has gone from strength to strength over the last few years, culminating in his wider worldwide success touring with one of music's biggest stars. All the while he has been writing and recording material for a new album, a self-titled piece that hit the internet this past week and hit it hard. PopDust have the track by track lowdown on an album that promises to be one of the biggest breakouts of the year.
We begin with Stay. Soft synths accompany sugar-toned vocals, before a rocksteady drum kick filters in. 80s new wave synth then gradually creeps up, taking over proceedings and taking it up to a new level of consciousness. The lyrics are sensitive, seductive, and romantic but flirty. This is Bastian Baker's wheelhouse, and you can tell.

We quickly move in to All Around Us, which debuted earlier this year. This proto-protest song feels even bigger and more expansive as part of an album; ready to be fired out to a chanting stadium. It's gentle, but fierce, advocating proudly for empathy.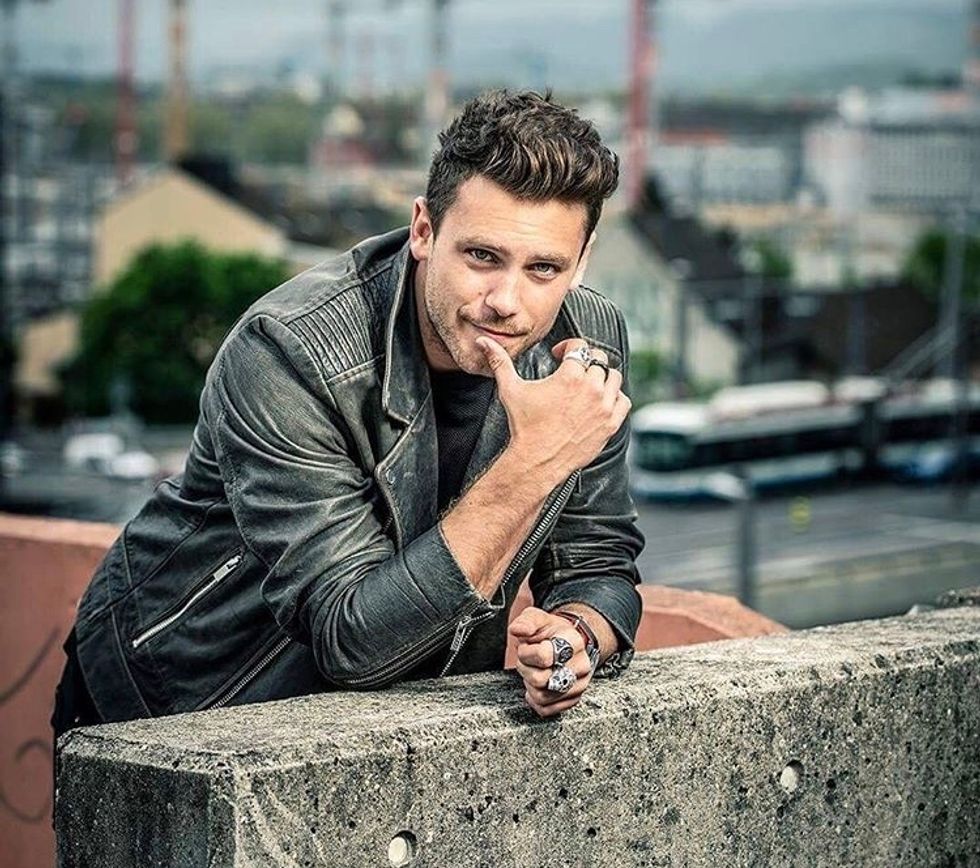 Bastian BakerChristoph Kaminski
Also debuted earlier this year and present here: Love on Fire. Baker plays with his "jock with a heart of gold and voice to match" persona in a blustery love song that has a somehow athletic refinement to it. Sort of like Ed Sheeran if he'd dabbled in being a skiing instructor. At one point he literally shouts his passion from the rooftops, eighties movie protagonist style. He'd be a cliche if he wasn't so damn good at what he does.

With So Low we move in to darker territory. A John Mayer-esque guitar riff underpins everything, add in some ethereal lead and Daft Punk funk, and you have a solid jam. Undoubtedly the grooviest song thus far on the album. The bass here is particularly awesome; it makes you want to roll down the windows and drive fast down a Miami highway. Expect to see a mainstream TV show use this in a montage sometime this season.
From here we jump in to Young, which opens with an affected church organ, and Baker recounting a story of misspent youth. Guitars and drums start to fill out the sound as he tells a tale of illegal drinking and first passions. From there the song jumps in to a chorus that sweeps you clean off your feet and drops you hard on the dance floor. As the track progresses Baker mirrors his own lyrics, developing and twisting them to evolve the story in a way that feels distinctly cleverer than you'd expect on a pop album.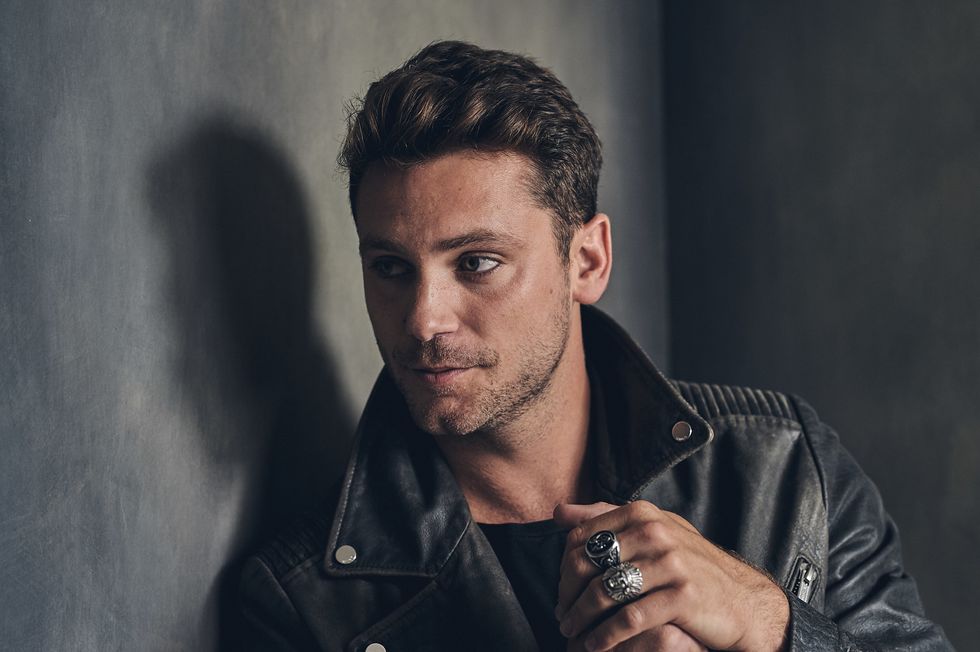 Bastian BakerGregg Roth
Six starts with emotional plucked electric guitar. Baker sings softly and emotionally, recounting a love tenderly and sweetly, with edges of melancholy. Violins join in as the song builds, giving the song a class you're not expecting. It's a story song, and as that story unfolds Bastian Baker reminds us why Shania Twain loves him so much.
Pianos twinkle over the opening of You Should Call Home. The production is a charmingly blended mix of faux-rickety instrumentation, giving way to bigger, pounding hits and electronic sounds, perhaps with hints of retro mellotron thrown in. The story feels like an ode to the runaway, to the kids who leave home and never know when they're going back. It feels self-reflective, like a lonely night in a hotel room on tour. Which seems apt for a man now months in to a jaunt taking him as far away as Australia.
The oddly titled Yokko leads us in with creeping bongos and clavvy synth chords. With a varied meter, Baker seems to be going for a Timberlake vibe here. If you don't hear it in the intro, you will at the chorus, with its falsetto harmonies and severe drum drops. The song is a future-sounds tribute to a whirlwind love-affair.
Light and Easy opens with a guitar lick very reminiscent of Fast Car by Tracy Chapman. Baker's vocals keep that echo going in chorus. Throw in a few Lumineer-ish band shouts, and you have a piece that feels like a tribute to its genre more than anything else. It's perhaps a little over-familiar, but also undeniably catchy, and a fun repeat listen.
Stepping in to Another Day it feels like we've found the vein Baker has been mining the whole album. This sound, complete with evolved Millennial whoops and lonely, sustained piano, lands as completely contemporary. If you were to ask for a sound that sums up the pop-production milieu of 2018, this song would be it. Expansive, all-encompassing, lyrics, four-chord progressions, the unshakable feeling of being a war anthem, but for a war that seems both now and in the distant past. This song could be all things to all people, or nothing to anybody, and that's what makes it great.
As the album approaches the final countdown we hear Stagefright. Staccato guitar and a clap rhythm fire up a brisk song that seems to burn with neon colored fire. It's rocky, poppy, and, like So Low, surprisingly funky. The production is the most fun the album has had thus far, and this song feels like the class valedictorian most likely to start an instant party. Listen to this one and get amped up and excited to fall in a love with a stranger at a club.
Blame It On Me hits a country guitar rhythm. The lyrics are dark, scary, and about the hurt that only two people in love can inflict on each other. Listening to this you, again, appreciate Baker's songwriting talent, but you also get to really take in his ability to blend genres. Blame It On Me feels like it sits at the confluence point between three or four different musical oeuvres. Each is distinctly identifiable, and yet meshes with the others perfectly.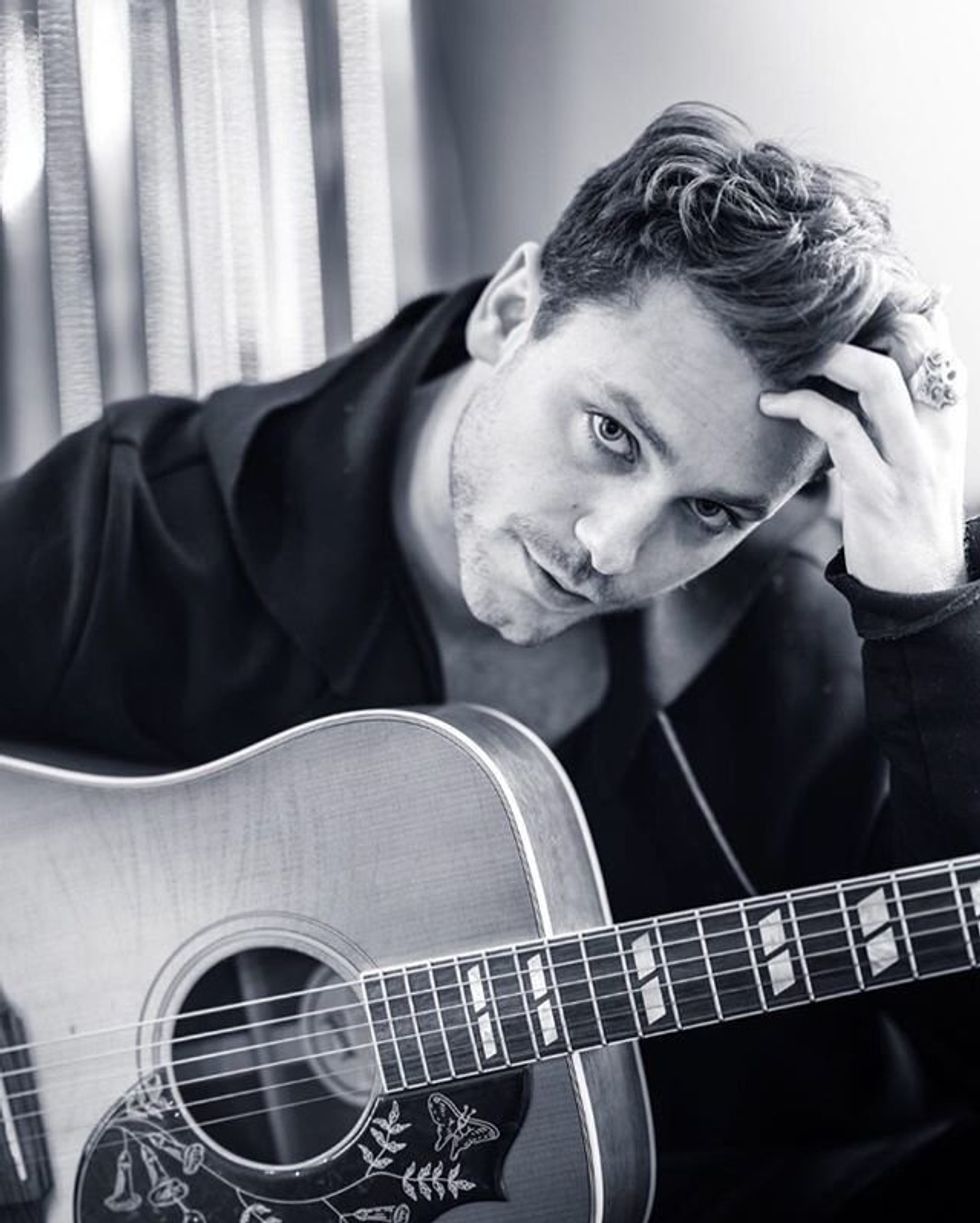 Bastian BakerRonny Grauer
In the penultimate Down, guitars loaded with verb and delay stretch out the sound in to the void. Drums vary between limited hits and sudden trilled runs that send shivers down your spine. Baker sounds like he's singing while floating out in space, radiating this track to the universe. Female backup vocals sing his words back at him in cosmic response. Somewhere between myth and science fiction this track exists and cools hot minds.

Finally, we crash in to Time. Soft guitar leads us in, accompanied by shrill echoes and bass notes. Baker is concerned with impermanence and entropy here. In his stage image he embodies the James Dean iconography of living fast, and so he contends with the inevitable counterpoint to that phrase. While the thread of autobiography runs through all of his work, and this album in particular; this song, more than the others, feels like it looks directly at the reflection and acknowledges the wrinkles. The insecurity in it is honest, and palpable. The inevitable fear that talent, fame, money, and even the greatest loving human connections and charity are not enough to address the knotted ball of anxiety, worry, and nothing that lives inside and occupies more and more thought as the once distant idea of mortality hurtles closer and closer to us. It's quite beautiful, and it's a bold choice to end the album on.
Baker has created something layered, fascinating, and intense. Much like his persona, the minute you dig deeper, you find so much going on. It's easy to view Bastian as a conventionally handsome pop cut-out, but there is genuinely more here. He plays with genre, refusing to get pinned down to a singular aesthetic, and yet his album still feels unified. His lyrical work can jump from poppy frivolity, to gritty, down-to-earth storytelling that Johnny Cash would smile and nod at. His star is rising fast at the moment, you'd be wise to start listening now.
Check Out Bastian Baker!
---
Thomas Burns Scully is a Popdust contributor, and also an award-winning actor, playwright, and musician. In his spare time he writes and designs escape rooms. You can follow him on Facebook, Twitter, and Instagram.
---
POP⚡DUST | Read More…

F*** Yeah It's Summer. The NSFW Anthem You Didn't Know You Needed
Eddie Izzard: transgender, hilarious, and heartbreaking
'Pop Punk High', a pop punk musical comedy? Um... yes please!