If you go to see Shania Twain this summer on the Shania NOW tour, you're going to get the extravaganza you're hoping for. Light shows, a powerful backing band, and hit after hit after hit. But you are also going to be introduced to an artist and his guitar. Before the bells and whistles of the Canadian superstar's pop-country bacchanal begin, a man stands before the audience. Using just a few chords and a voice handed down by some deity or other, he whips the crowd in to a frenzy. That man is Bastian Baker, and you want to know his name.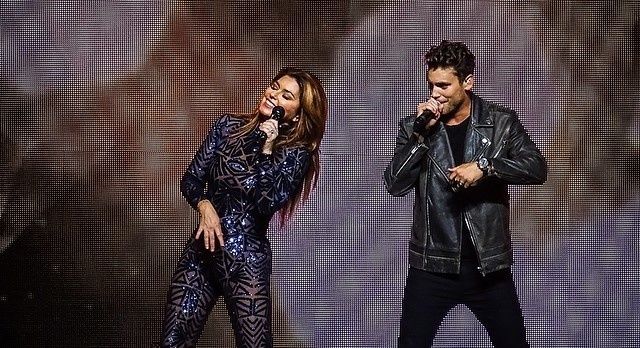 Bastian and Shania
Already well known in his home country of Switzerland, Baker has been releasing catchy material since the very beginning of his career. His first hit "Lucky," came out of nowhere. Both for him, and the world at large. "I remember I was playing music for some friends at a birthday party when I was first approached about recording my songs," says Baker, "I cut a single and sent it out to some radio stations just hoping to get a bit of feedback, but instead they all added it to their high rotation playlists." Since then he has been touring, writing, and constantly developing new material. Whilst he plays with his band when touring solo, the acoustic guitar is still so often at the core of what he does. To that extent that he is able to captivate a stadium full of people with just that and not much else.

His stage persona catches you off guard. From pictures of him you expect a brooding, moody, leather-clad bad boy, but instead you get a disarmingly charming, genuinely likable chap with an impish sense of humor. He teases the crowd relentlessly, "That was my first song… and now I'm going to play… my second song." Even faking out ending his set, telling the crowd to get excited for Shania Twain, and then putting on the breaks and making them wait whilst he plays two more songs. "I like to joke around," he says in conversation. More than that though, he can go from those light moments of levity to a heartfelt rendition of Leonard Cohen's "Hallelujah" in the blink of an eye, without it feeling unnatural. Ascending comedy and tragedy without missing a beat. It's as if he was born to play stadiums.
Whilst on tour with Twain he has been putting his time off to good use, often laying down vocals in the studio prior to playing shows. "You never know when your voice is going to be good," he says, "and I think it gives the music a different feeling." His new songs certainly do feel like they've evolved. Whilst he can captivate an audience self-accompanied, his new single "All Around Us" is a highly produced pop anthem, bringing a message of love. "It's a positive song. It encourages everyone to look at the bright side, the positives." However, there's something else lying in this piece of work. Almost a political edge.

The song features the line "Let the love be great again" which carries echoes of another well-worn slogan. When asked, Baker confesses "At first we wanted to say 'Make Love Great Again'," an act of subversion in his often all-appealing persona, though he does go on to add, humorously, "but then we realized… 'Make Love'… You see what I mean? It wasn't what we were trying to say." The song carries a through line of affection, generosity, and a spirit of shared humanity, it's titular hook easily translatable to a large crowd. "It's more like a ballad at the moment. With just me on guitar," with a glimpse behind the scenes he adds, "But I've rehearsed it with my band back in Switzerland, and it's definitely going later in the set when we do it at festivals… when I played it at [a party] last night everyone was singing the hook." Stay tuned for that spectacle.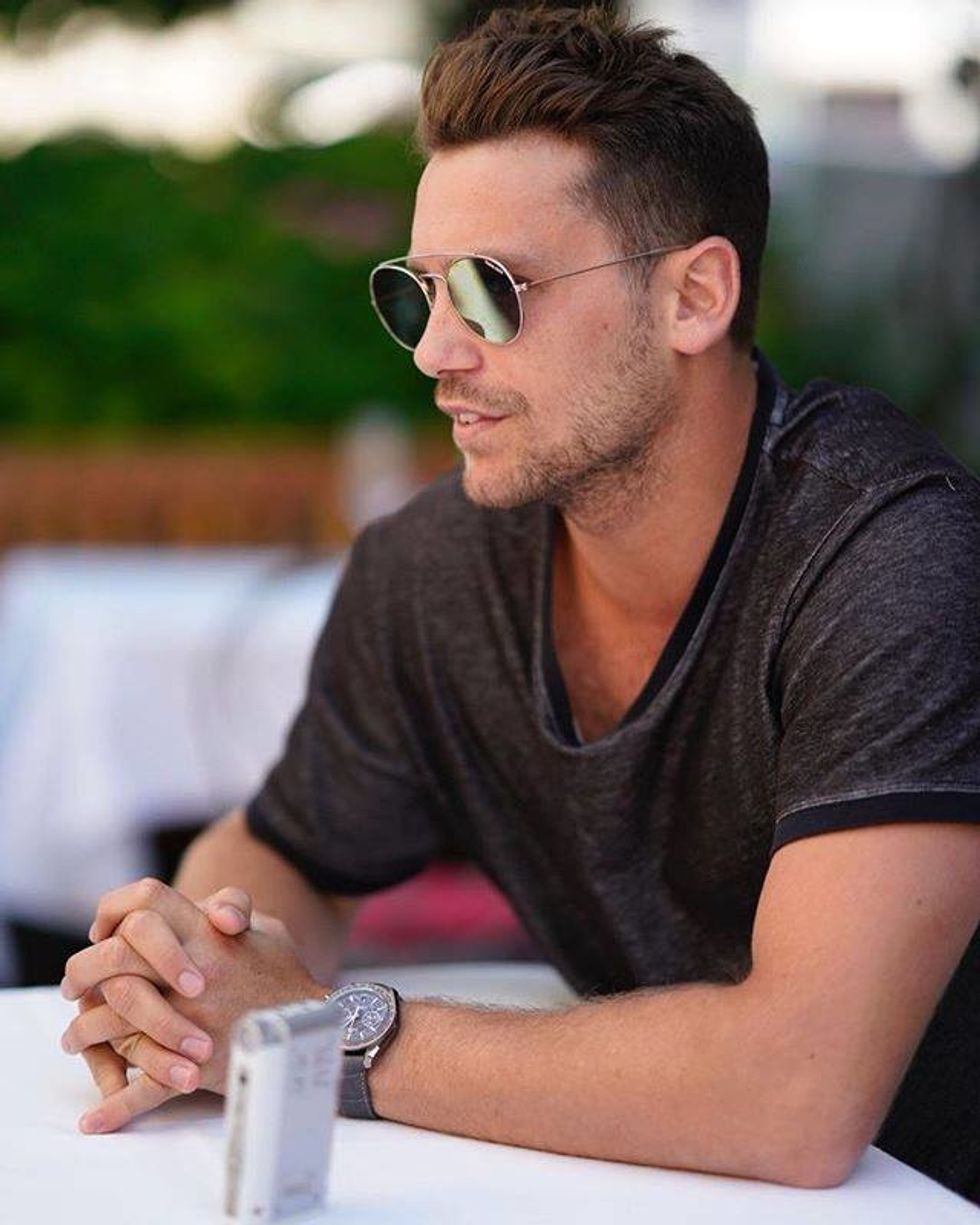 Bastian Baker
So, when you book your tickets to see Shania Twain this summer, be aware of one thing: you're in for a treat. And not just for the reasons you think. In addition to seeing a living legend, you will also be watching a legend in the making. The bastion of talent, that is Bastian Baker. Get to enjoying his work now, because before too long, his success, like the chorus line of his next hit… will be all around us.

---
Thomas Burns Scully is a Popdust contributor, and also an award-winning actor, playwright, and musician. In his spare time he writes and designs escape rooms. You can follow him on Facebook, Twitter, and Instagram.
---
POP⚡DUST | Read More…

F*** Yeah It's Summer. The NSFW Anthem You Didn't Know You Needed
Eddie Izzard: transgender, hilarious, and heartbreaking
'Pop Punk High', a pop punk musical comedy? Um... yes please!