The latest in a string of new music, Brooklyn's rising star BAYLi has shared "Underneath," another taste of her upcoming 'SUMMER' mixtape.

The track sees BAYLi acknowledging herself as a flawed human with insecurities and fears, just like everyone else.With her debut single "MYOB: Or Whatever," (Mind Your Own Business), BAYLi cemented herself at the forefront of the "new Brooklyn" aesthetic, with TIME, Refinery 29, and PAPER all declaring the track an undeniable summer anthem. "MYOB: Or Whatever" was quickly followed by an opening slot for Snoop Dogg, and the release of another single, "Right Now," a genre-defying groove that combines elements of modern hip-hop with the sensibility of underground DIY, which MILK called "a force to be reckoned with."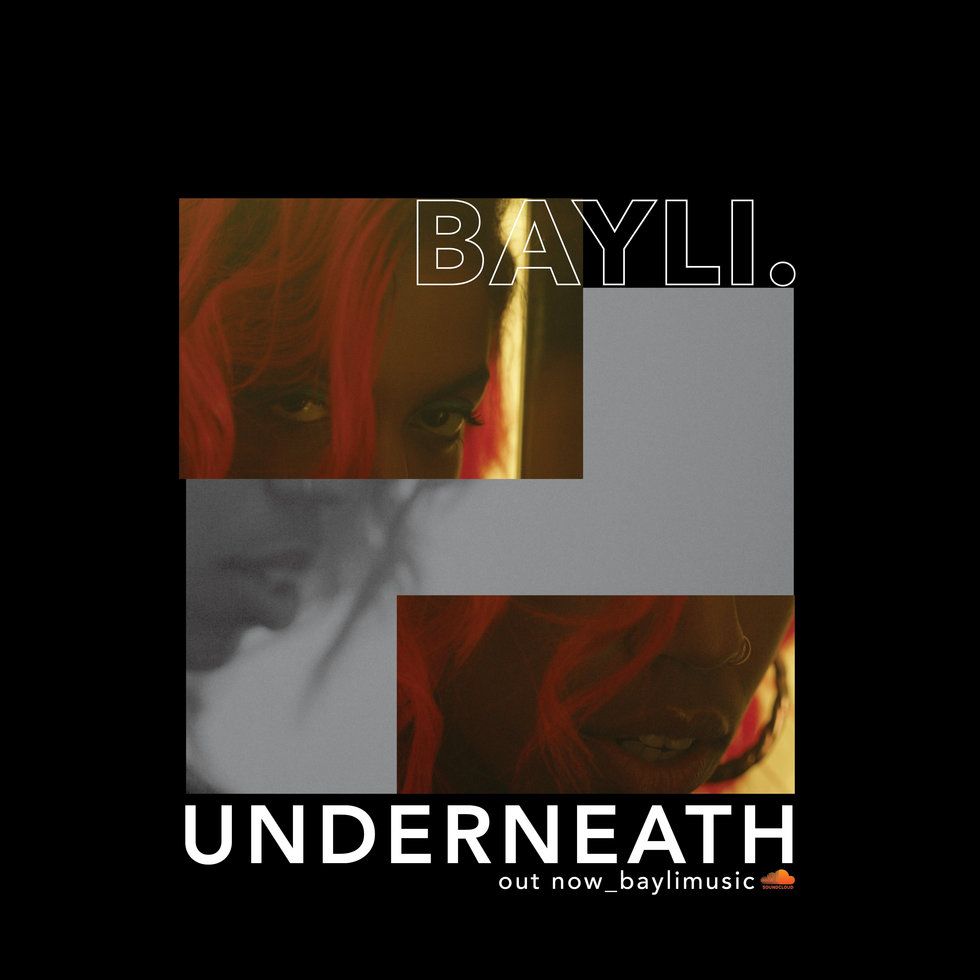 BAYLi's Musical Resume

At a ripe 24 years old, BAYLi is no stranger to the industry. As lead singer of The Skins, a crew of New York School of Rock classmates, she quickly caught the attention of Rick Rubin, who oversaw the release of their debut EP 'Still Sleep' (American/Republic Records). The EP quickly found The Skins touring with the likes of Albert Hammond Jr. and Jake Bugg, and received praise from The New York Times, Rolling Stone, Complex, and The FADER.

BAYLi is Killing the Game, and Has a Crazy Good Video to Prove it:
Directed by Ellis Bahl, the "Underneath" visual finds BAYLi eyeing her own reflection through a series of staggered mirrors, lamenting on the disparity between her outward appearance and inner struggle. "Underneath it all, I'm crazy," she sings as she lies on the ground, staring into the distance. The song and accompanying video begs an important question of a lover: "Are you ready and willing to be with me on my worst days as much as you are willing to be there for me on best?"
BAYLi Also Released a One-Off Track Themed Around the Violence That Seems Inescapable In Today's Digital Landscape"
"So this song is actually just a demo that I made a few days ago in my room with my brother, Reef Cole (who produced the track, he was also the drummer for The Skins). The song is called "GTA" and it's really relevant to the toxic messaging we see in mainstream and social media right now. I've been feeling overwhelmed by the graphic violence that we've been seeing so much of this year in the media.The death's of artists Lil Peep and XXX Tentacion, as well as all the mass shootings and brutal murder of Junior Guzman-Feliz in Bronx are all things that keep hanging heavier and heavier on my heart. Between the news and twitter, all we see are POC being murdered due to police brutality. And if we're not seeing images of people dying, we're obsessing over how many "likes" we get on each instagram post. Those with more "likes" seem to be treated better. It starting to feel like life is a really bad video game. I think we need to try and disconnect as much as possible from this constant violent imagery because its desensitizing us to the loss of human life.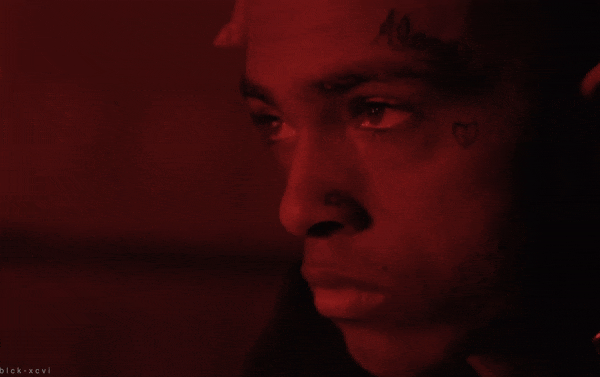 BAYLi speaks on how the deaths of rappers XXXTentacion (above) and Lil Peep portrays the true violence in our society.
GTA (Grand Theft Auto), the video game, is known for its violent nature which is why I immediate chose to write the song around the concept of that game. In the song I touch on the anxieties of trying to live up other people's expectations on social media and it getting to the point where "self-medicating" is the only way to survive. I also quite clearly say that I think the internet is killing not only our mental and emotional health but it exposes us to violence and graphic sexual content from such a young age that I think it has had an impact on my generation; hence, why most people I know, who are my age, have either crippling anxiety / depression or are addicted to drugs that ameliorate their pain temporarily.The digital world is killing the real world and soon we'll be so deep in our phones that its something we can't just turn off. Lastly, in the verses I touch on the fact that I myself have done shitty things that I feel I did to get ahead in this shitty video-game we call life. "
BAYLi's opinion on the desensitized state of younger generations comes from a place of experience and actuality. Look close enough and you'll find that anxiety and addiction to at least one substance amongst teens is running rampant. Nicotine, Opioids, and other similar drugs cover the social medias of celebrities, encouraging fans to follow suit. Its comforting to hear BAYLi admit to her own flaws, while addressing the issues that plague today's youth.
New Music = More Shows!

With more music on the way, BAYLi continues to celebrate her 'SUMMER' mixtape with an opening slot for Ravyn Lenae at Surf Lodge in Montauk, NY on August 25th, 2018.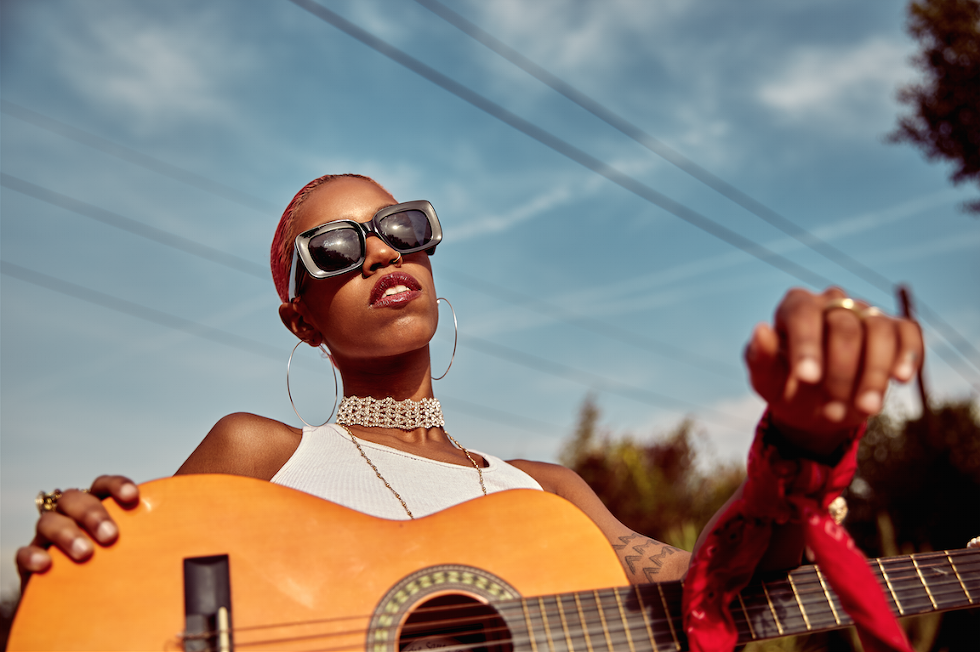 Mathew Calvis
---
POP⚡DUST | Read More...
Here We Go Again! Mamma Mia… Take Two

First Transgender Superhero Coming to Supergirl!