FILM & TV
FEBRUARY 9TH-11TH | Find the perfect flick for your pre-Valentine's Day romance session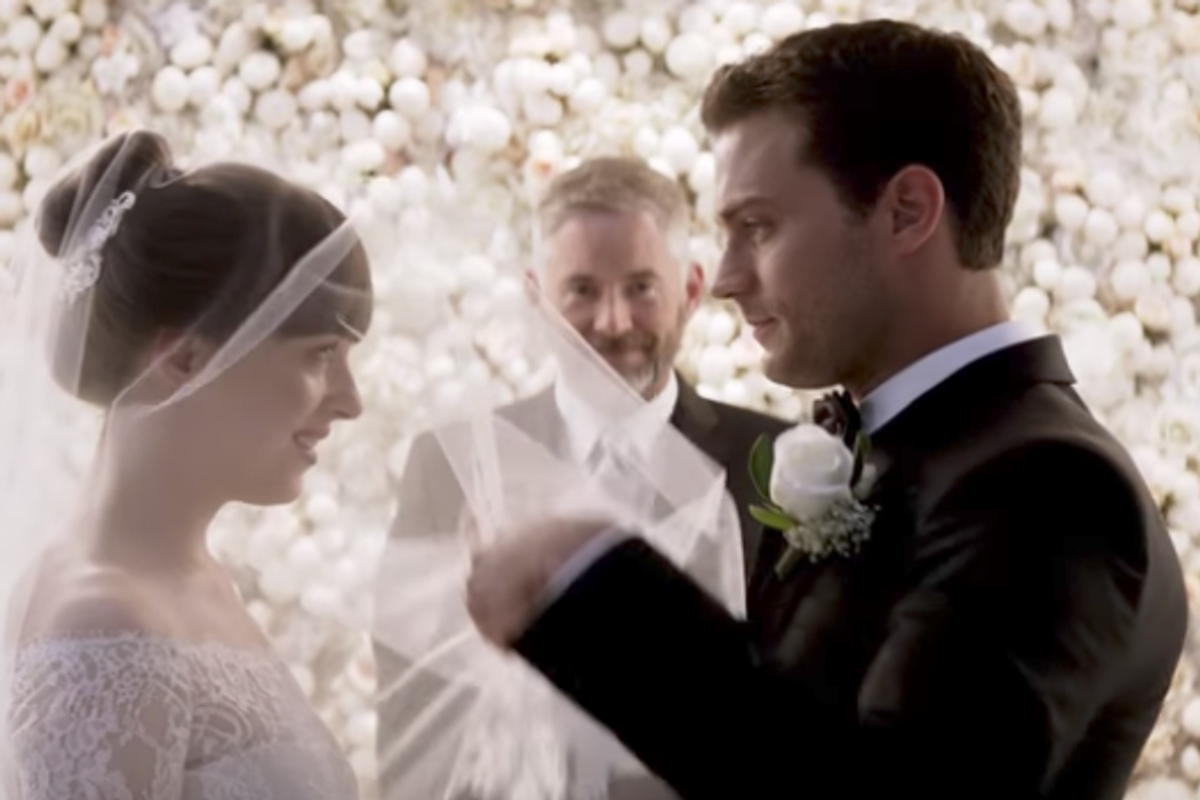 What's sweeter than taking your crush to the movies and snuggling up in the seats, the old arm over the shoulder move followed by sharing some popcorn?
In Popdust's column, Box Office Breakdown, we aim to inform you of the top flicks to check out every weekend depending on what you're in the mood to enjoy. Looking to laugh? What about have your pants scared off? Maybe just need a little love? Whatever the case may be, we have it.
Take a peek at our top picks for this week (including what's the best ticket to buy for your relationship status)...
---
If you're celebrating Pal-entine's Day this year or just in the mood for some good old fashion fun, like back when everyone put cards in each other's mailboxes, then this lovable little rabbit in just the ticket. Peter and Mr. McGregor have been fighting for ages, but things get amped up when they fight for the affection of the animal loving neighbor who's recently moved in. Also (spoiler), Mr. McGregor is a lot cuter than you'll remember from the picture books. Settle in with some carrots and get ready to see how Peter will get himself in and out of trouble this time.
PG | Running Time 1hr 40m | Sony Pictures Entertainment | Director: Will Gluck
Starring: James Corden, Fayssal Bazzi, Domhnall Gleeson, and more!
---
Yes, the best time to debate gender politics and how it dictates our lives is definitely the first time you go out. Might as well get the hard stuff out of the way! This female-directed flick is all about the differences between men and women, and oh boy, are there a lot. A female scientist is working on research on the topic, and soon discovers that she can't stop finding ways to apply it to her life. A hilarious and talented cast will make this a true treat. Bonus points if the night ends in some fun conversation and maybe a kiss, too.
PG-13 | Running Time 1hr 39m | IFC Films | Director: Whitney Cummings
Starring: Toby Kebbell, Sofía Vergara, James Marsden, and more!
---
Nothing is more complicated than falling in love with your almost adoptive sister after a number of failed suicide attempts. Hopefully this will distract from your relationship issues when you see what poor Ben is going through! His job sucks, he just got divorced, and nothing seems to be able to cheer him up. However, when he learns of a family member that almost was, he decides to find out more about her, and it seems that they get along quite well. But is this weird, or weirder than any of the other decisions Ben's made in his life? Time for you to find out.
N/A | Running Time 1hr 25m | Dark Star Pictures | Director: Jason James
Starring: Thomas Middleditch, Jess Weixler, Johannah Newmarch, and more!
---
True, Enduring Love... Permission

You've been together forever and things are going great. That's the story for Anna and Will, except they've only ever been in a relationship with one another. For ten years, it's been lovely, but when Will is about to propose, one his friends make a toast and makes the couple questions whether or not there is anything else out there. Soon, Anna is proposing the idea of an open relationship, just to see if they're really doing the right thing. It might make you and your significant other a little nervous, but you'll undoubtedly know you're not as messed up as these two.
R | Running Time 1hr 36m | Good Deed Entertainment | Director: Brian Crano
Starring: Rebecca Hall, Dan Stevens, Jason Sudeikis, and more!
---
And our ⭐️ TOP PICK ⭐️ ...
It just wouldn't be Valentine's Day without another installment in this franchise waiting for us...or our mothers. Definitely not the best film in the list, but certainly the one that will get the most buzz. Anna and Christian return in the conclusion to the trilogy, where they're married, have bought a beautiful house, and are still participating in wild sex (which is why this makes our bet for the film that will get ready for more after the movies). However, the demons from Christian's past are catching up to him, and it might get heated before they can get on with their honeymoon.
R | Running Time 2hr | Universal Pictures | Director: James Foley
Starring: Dakota Johnson, Jamie Dornan, Eric Johnson, and more!
---
Really like a film you see or know of one coming soon that we should check out? Shoot me an email and let me know!
---
Rachel A.G. Gilman is a writer, a radio producer, and probably the girl wearing the Kinks shirt. Visit her website for more.
---
POP⚡ DUST | Read More About Film...
THE REAL REEL | Landline Takes Us Back 30 Years
REVIEW | "The Kindergarten Teacher" at Sundance 2018
SATURDAY FILM SCHOOL | '2 Dope Queens' is the Royal Ceremony We've Been Waiting For
---