FILM & TV
JANUARY 12th - 14th | Stories with heart and humor take over the cinema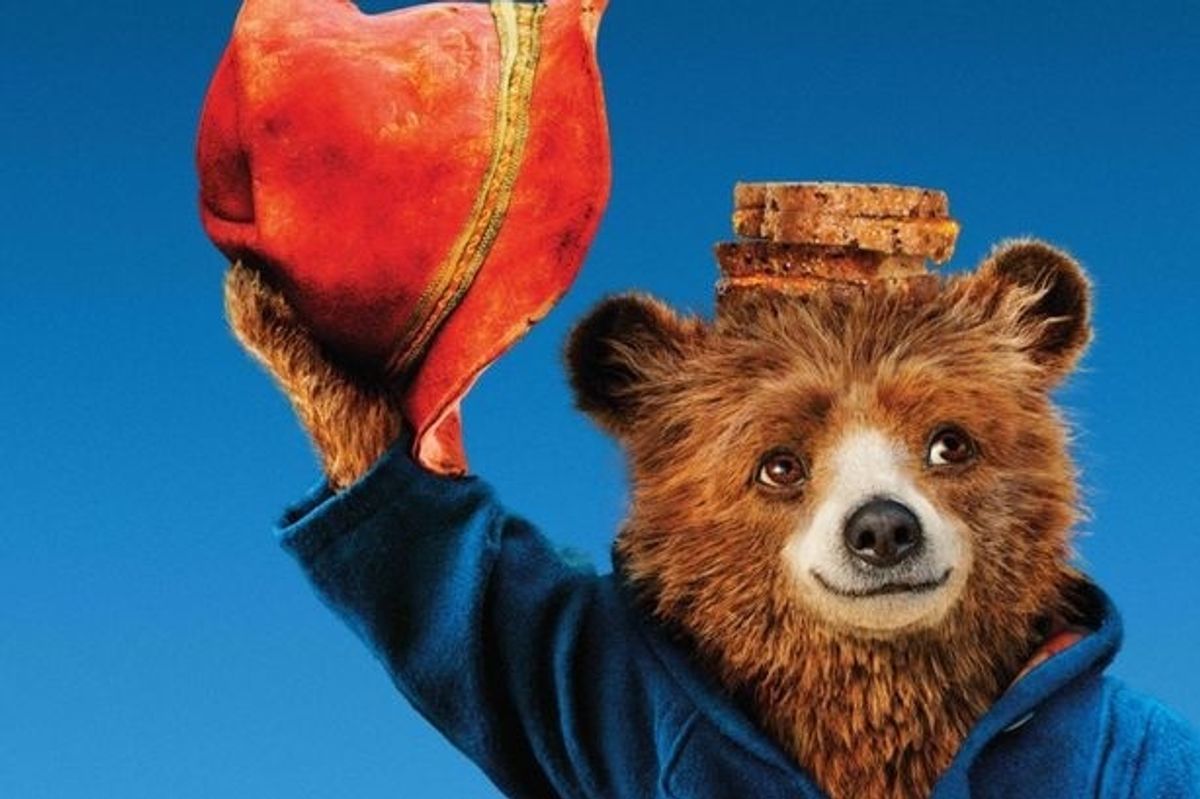 Bears breaking the law, teenagers finding solace in church, and a son who just wants a little love from his father round out our top picks for the movies this week.
In Popdust's column, Box Office Breakdown, we aim to inform you of the top flicks to check out every weekend depending on what you're in the mood to enjoy. Looking to laugh? What about have your pants scared off? Maybe just need a little love? Whatever the case may be, we have it.
Take a peek at our top picks for this week...
---
The life of an insurance salesman is about to get a heck of a lot more interesting on his daily commute home. What starts out simple enough turns into an action-packed chase when ordinary Michael is informed by a curious stranger that he must uncover the identity of a hidden passenger on his daily train. As a time crunch gets underway, Michael learns that there is a deadly plot afoot. There's a criminal case underway and he is wrapped up right in the middle of it. Will he be able to stop the plan before other passengers on the train are hurt or will something more sinister take place?
PG-13 | Running Time 1hr 44m | Lionsgate | Director: Jaume Collet-Serra
Starring: Liam Neeson, Vera Farmiga, Patrick Wilson, and more!
---
Ever feel like you're working for the man every night and day? That's the story for Mary, who is involved in the shady business of being a hit woman for an organized crime family in Boston. Sounds exciting enough to see the lady wielding a gun in the way they're so often assumed to only be able to wield a cooking utensil, but maybe Mary will find something even better to tempt her out of this world. At the very least, her path is redirected when she comes into contact with a young boy after one of her gigs goes quickly south.
R | Running Time 1hr 29m | Sony Pictures | Director: Babak Najafi

Starring: Taraji P. Henson, Neal McDonough, Danny Glover, and more!
---
What's been described as Moonlight meets La La Land (so undoubtedly a Best Picture) will be heading to theatres to see what the public thinks of the mash-up tackling big issues in our current political climate. Following the death of his father, fourteen year-old Ulysses is forced to become the dominant male in his female-powered household. In the midst of this he is also questioning his gender identity. Support comes in the form of a group of transgender youth who expose him to the "Saturday Church" community, where young people are free to explore who they really are. Ulysses manages to keep his double life a secret from both ends, until he can't. It takes courage and heart to handle his situation.
Rating Not Available | Running Time 1hr 22m | Samuel Goldwyn Films | Director: Damon Cardasis

Starring: Margot Bingham, Regina Taylor, Peter Y. Kim, and more!
---
Fathers and sons have been struggling to connect for centuries. Here's another go at that issue. Nate is a failed playwright whose massive mess of a career happens to fall at the same time that his wife has decided to leave him and take away custody of their son. He returns home as a last resort to get his life on track, where his emotionless father helps him find employment with an aging-Marine who runs community operations. What starts off as odd jobs turns into Nate's supervision of a stage musical for the senior citizens, a role he reluctantly takes in hopes of sorting out his life. However, struggles with his father continue when an old video from one of Nate's plays submerges, forcing them to deal with the old wounds that damaged their relationship from the beginning.
NR | Running Time 1hr 33m | Shout! Factory | Director: Sam Hoffman
Starring: Jemaine Clement, Elliott Gould, Ingrid Michaelson, and more!
---
And our ⭐️ TOP PICK ⭐️ ...
Ah, yes, the little bear who couldn't stop winning over our hearts. Paddington is back and better than ever, bringing enough entertainment for everyone you still haven't been able to find a good post-holiday present for. The lost bear from Peru returns and finds himself in a mess of trouble when he is mistaken for a thief at an antiques shop. Paddington is put behind bars, and the rest of the Brown family is struggling to find a way for him to get out before his Aunt Lucy's birthday. Will Paddington make it out or be swept into the chaos of prison life? Is the criminal right under our nose? And how many marmalade sandwiches can one furry creature eat? All will be revealed in due time.
PG | Running Time 1hr 43m | Warner Brothers Pictures | Director: Paul King

Starring: Ben Whishaw, Hugh Grant, Hugh Bonneville, and more!
---
Really like a film you see or know of one coming soon that we should check out? Shoot me an email and let me know!
---
Rachel A.G. Gilman is a writer, a radio producer, and probably the girl wearing the Kinks shirt. Visit her website for more.
---
POP⚡ DUST | Read More About Film...
The Top 13 Books Coming to the Big Screen in 2018
REVIEW | 'Paddington 2' will warm even the coldest winter hearts
REVIEW | "Seat in Shadows" Queer Cinema Done Right
---