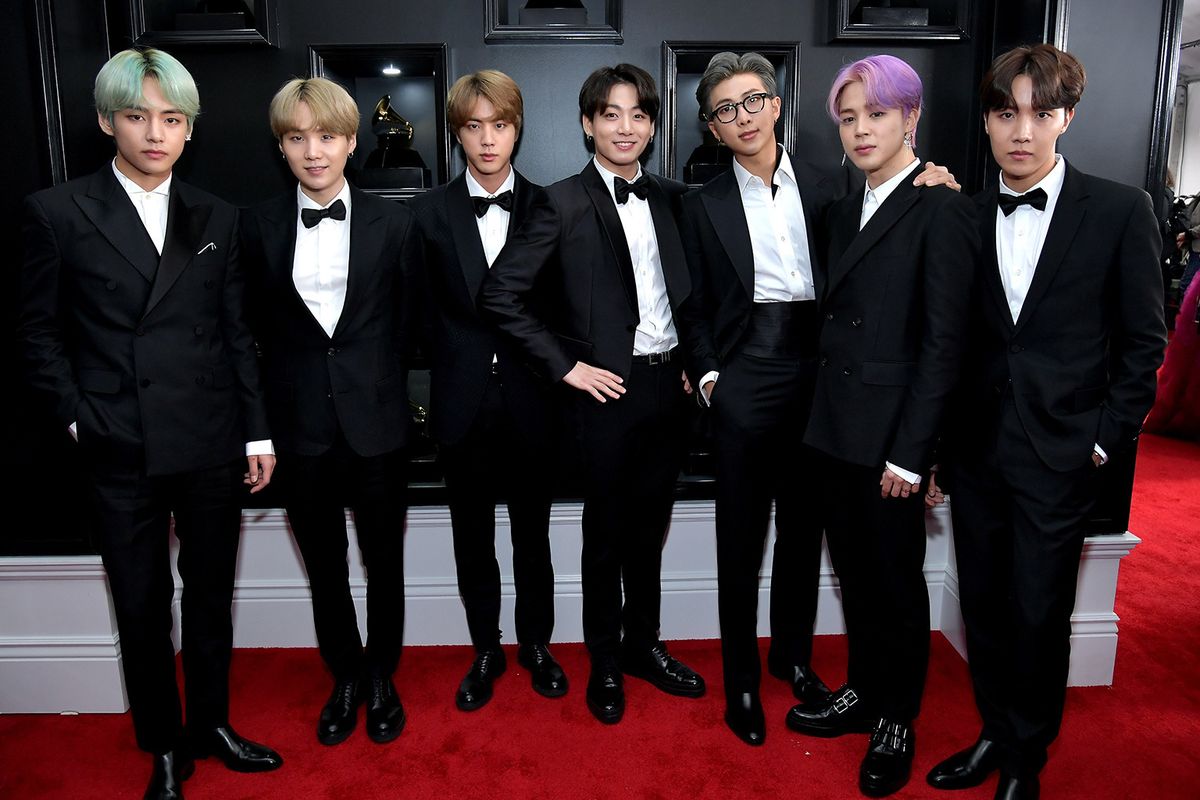 BTS made history last night, becoming the first K-Pop group to ever present an award at the Grammys. And in true BTS fashion, our boys were beyond cute.
Even though everyone seemed a little nervous getting up on stage to introduce the nominees for Best R&B Album, RM confidently lead the way. The whole group tried to announce the winner in unison, but their timing was a little off. It was ridiculously adorable.
H.E.R. Wins Best R&B Album presented by BTS | 2019 GRAMMYs Acceptance Speech www.youtube.com
After turning the stage over to winning artist H.E.R., BTS stayed on stage to celebrate her victory. They looked so excited to just be at the Grammys, and the respect and humility they showed towards their fellow artists was inspiring.

Even when they weren't onstage, the boys were having the time of their lives jamming out to the live performances. They especially loved Dolly Parton's and Miley Cyrus's rendition of "Jolene," full-on dancing in the audience.
BTS reaction to Miley Cyrus and Dolly Parton | Grammy 2019 www.youtube.com
BTS also made a splash during the pre-show, giving some great interviews on the red carpet. When asked what artist they'd most want to perform with, RM said Lady Gaga, and the majority agreed. We can only hope for such an awesome collaboration in the future. Maybe Lady Gaga is secretly ARMY too?
BTS Share Their Dream Collaboration Stars… & You Won't Believe Who! | Access www.youtube.com
Oh, and of course, BTS killed it in their custom Korean tuxedos, mixing national pride with straight-up looking great. Just look at Jungkook's pose.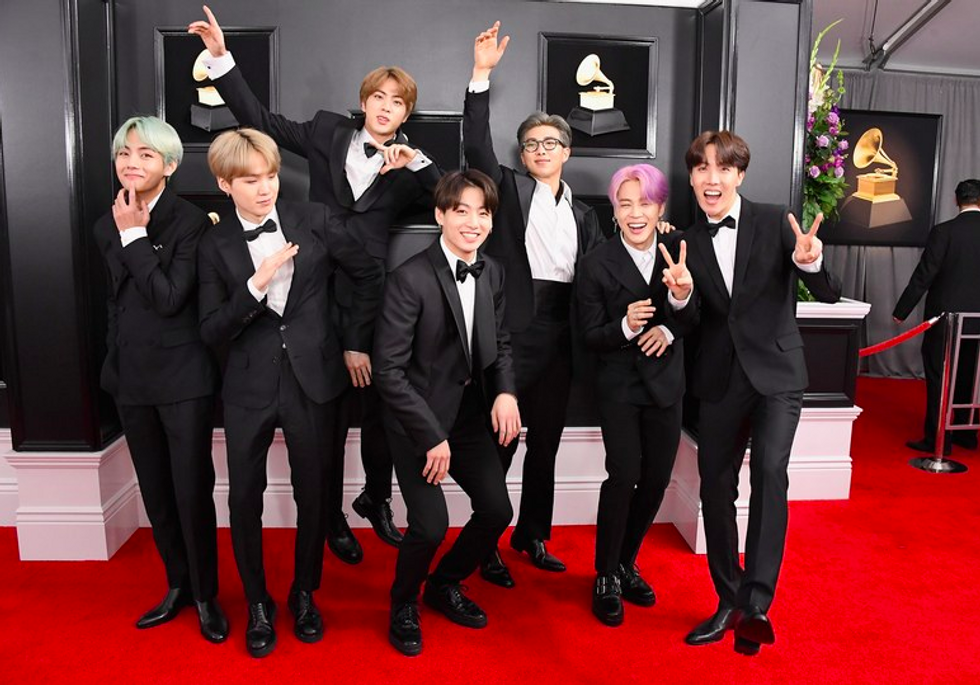 JUNGKOOK IS AN ACTUAL BUNNY.Vogue.com
Even when he's in a super nice tux, he's still a little bunny. So proud of our boys!

---
Dan Kahan is a writer & screenwriter from Brooklyn, usually rocking a man bun. Find more at dankahanwriter.com
---
POP⚡DUST | Read More...

Your Children Deserve to Be Traumatized By Scary Stories to Tell in the Dark
Our Boys Are the Best Boys of All Time - Why BTS Is Better Than Every Other Boy Band Ever