CULTURE
The young model/actress is understandably defensive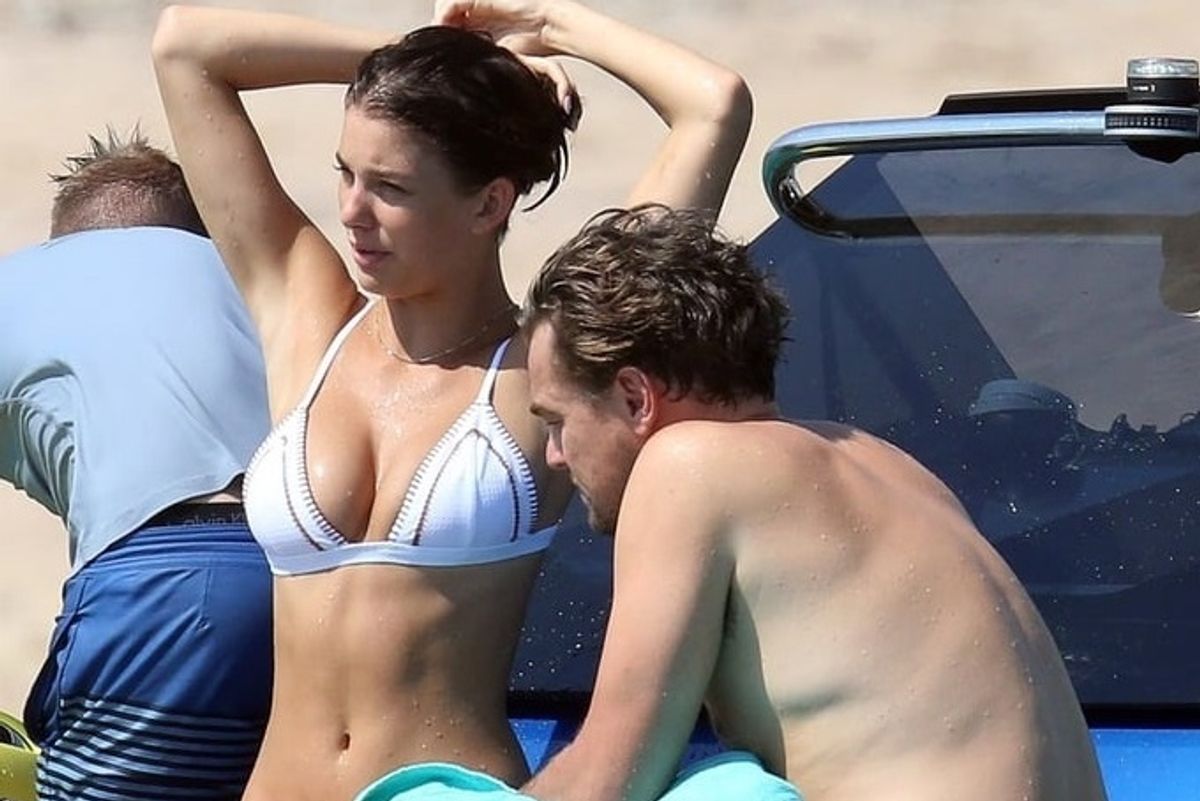 Backgrid
Famous, wealthy man-children have been leveraging their status and power to pursue young women since wealth and fame became concepts. It's almost more uncommon for a man in that position to date someone age appropriate. In the past, however, it was easy to imagine that many of the young women DiCaprio was seen with might have been nursing girlhood crushes connected to his heartthrob status as the young male lead in Titanic (1997).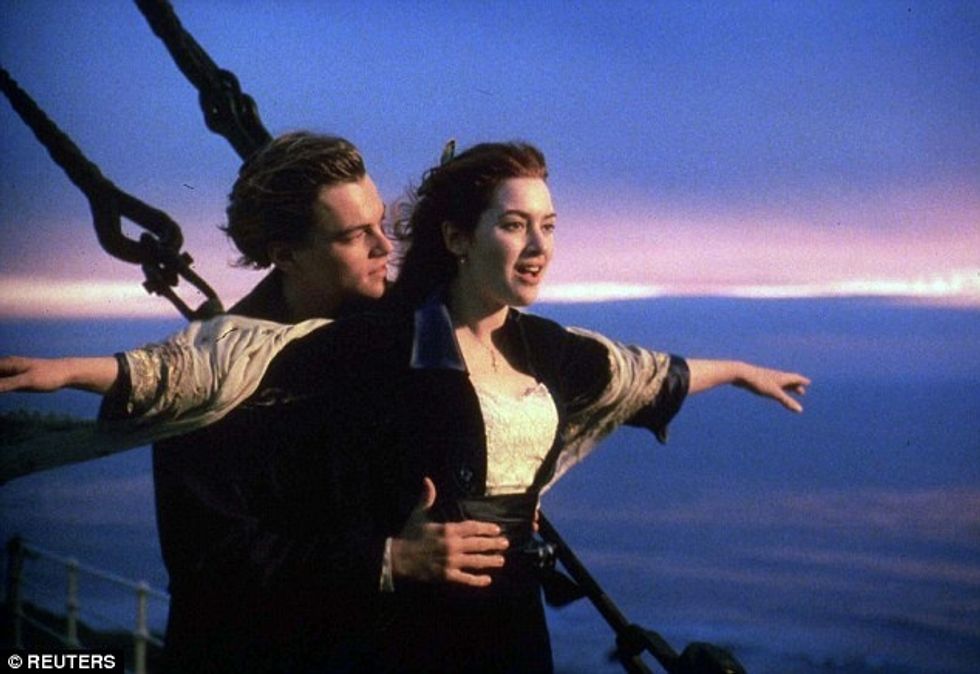 Famous scene of Kate Winslet being the same age as DiCaprio's current girlfriend
© REUTERS
The problem with that theory as it relates to Camila Morrone is that she was born in 1997, six months before Titanic (1997) premiered. So unless she was a particularly advanced infant, it's unlikely that she was aware of DiCaprio's breakout role. Perhaps, then, she saw his 2004 performance as Howard Hughes in The Aviator and was left indelibly marked by the sense that DiCaprio was a man who could date young aspiring actresses well into middle age—and clearly Leo is just so method that he was unable to drop that part of the character.

Whatever her early impressions of him, now that she is nearly half his age, she feels confident that she has matured enough to be with a man so stunted that he wants to keep dating beautiful women who were children for most of his career. She even feels that their relationship is worth defending. In an interview with The Los Angeles Times, Morrone, 22, responded to critics of the 23-year age gap between herself and DiCaprio, saying, "There's so many relationships in Hollywood—and in the history of the world—where people have large age gaps… I just think anyone should be able to date who they want to date."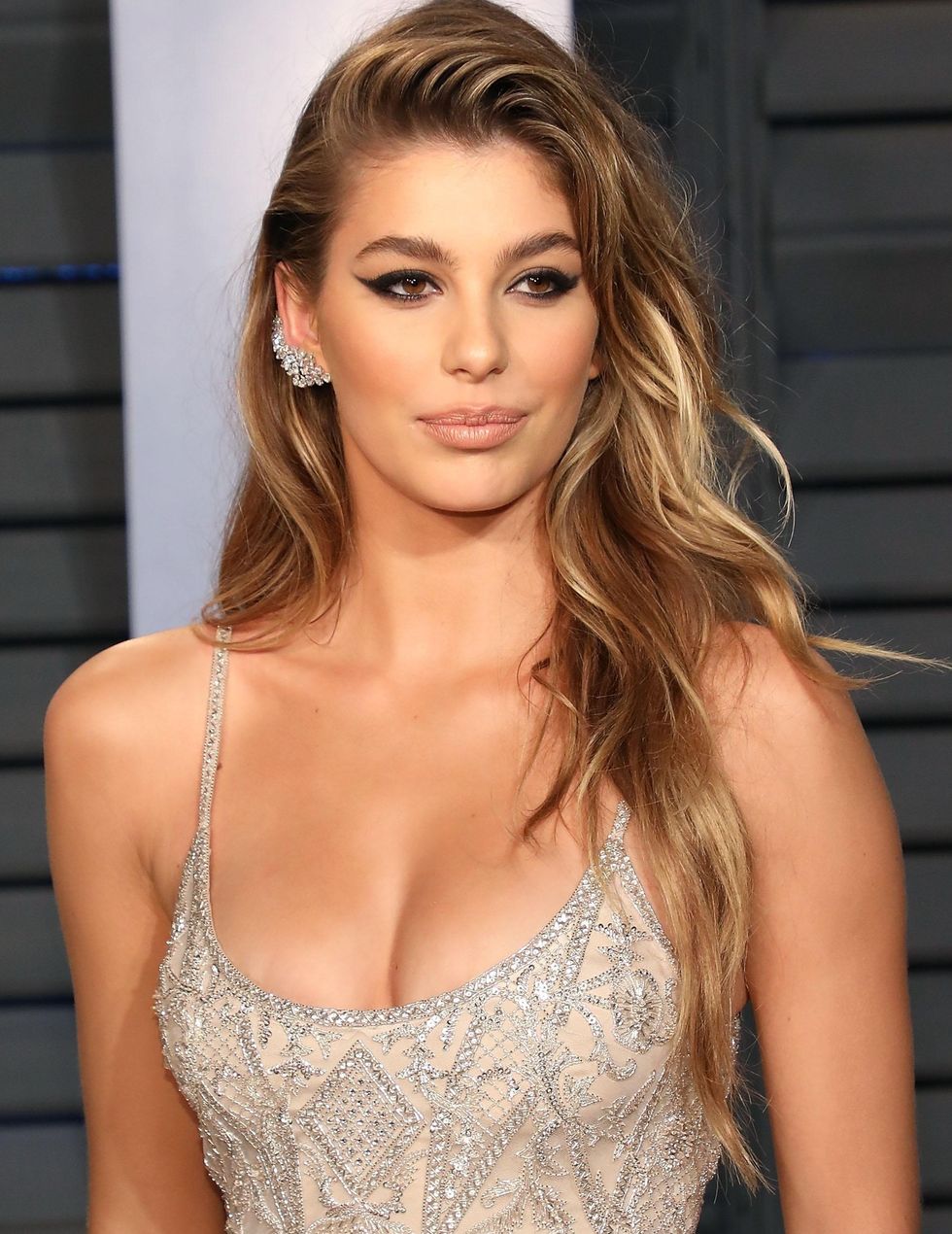 Of course she's right. You don't have to look far back "in the history of the world" to find royals marrying off their daughters before they'd even reached puberty. And Hollywood continues to be rife with mismatched couples—like Dennis Quaid and Laura Savoie—that are reminiscent of old Hollywood drama like Charlie Chaplin's marriage to Oona O'Neill, when he was 53 and she was only 18. Or how about Elvis Presley, at 25, marrying a 14-year-old Priscilla Beaulieu, or 27-year-old R. Kelly secretly marrying 15-year-old Aaliyah…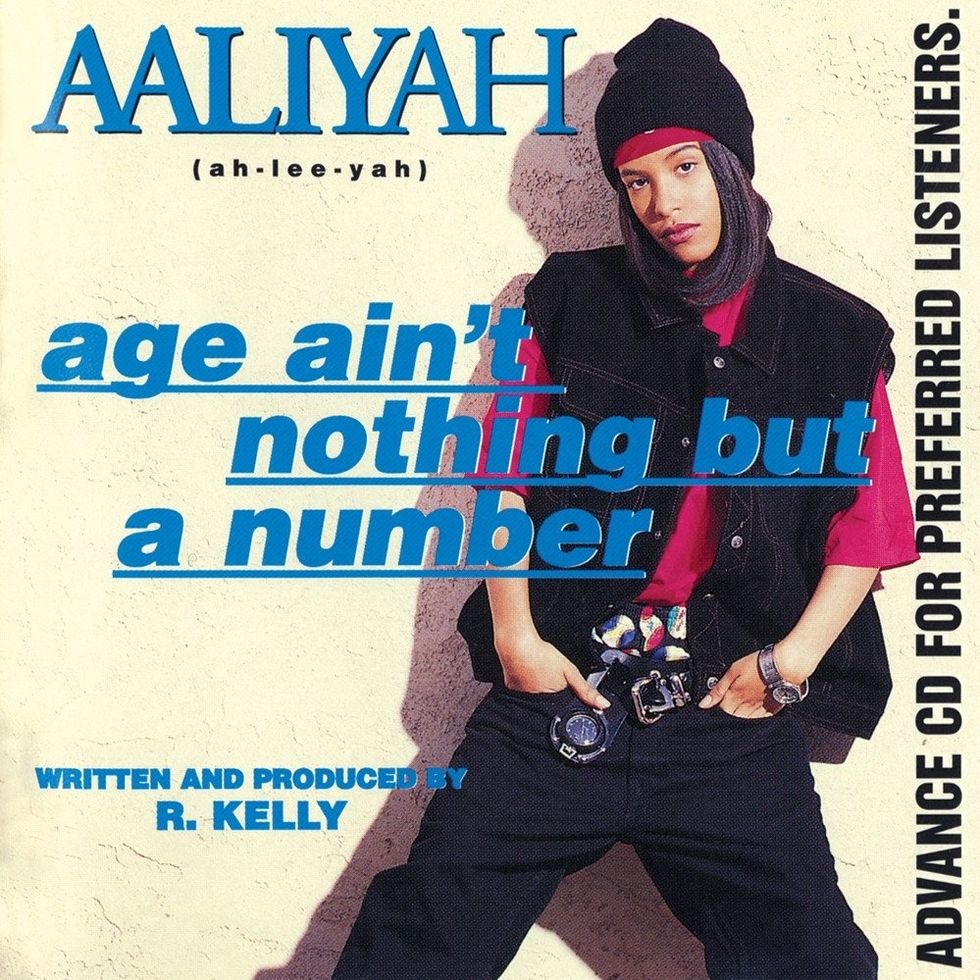 There's a saying that goes, "Everything in life is about sex, except sex. Sex is about power." There's an extent to which the power relationships and vulnerability inherent in sex and love can be gratifying and exciting for both parties, but there's a tremendous potential for those dynamics to get out of hand. If left unchecked, it's easy for a power imbalance to blur the lines of consent, and a big age gap often results in a big power imbalance. But should these concerns really apply to Camila Morrone?

That depends. Obviously, there's a big difference between a 14-year-old and a 22-year-old, but what may not be as obvious to someone whose brain is still developing is that there is also a huge difference between a 22-year-old and a 45-year-old. In the eyes of the law, they are both adults. They can sleep together, get married—hell, she's even old enough that they can go drinking together! Though if they ever rent a car together, he should probably be the driver, because insurance rates go through the roof for people whose brains are not done maturing…
The point is, someone who has been 22, who remembers what it was like to be 22—23 years ago—should know that a 22-year-old is still learning a lot of the basics about life. By and large, they are impressionable, naïve, and pretty easy for an older person—especially a wealthy and respected celebrity—to manipulate.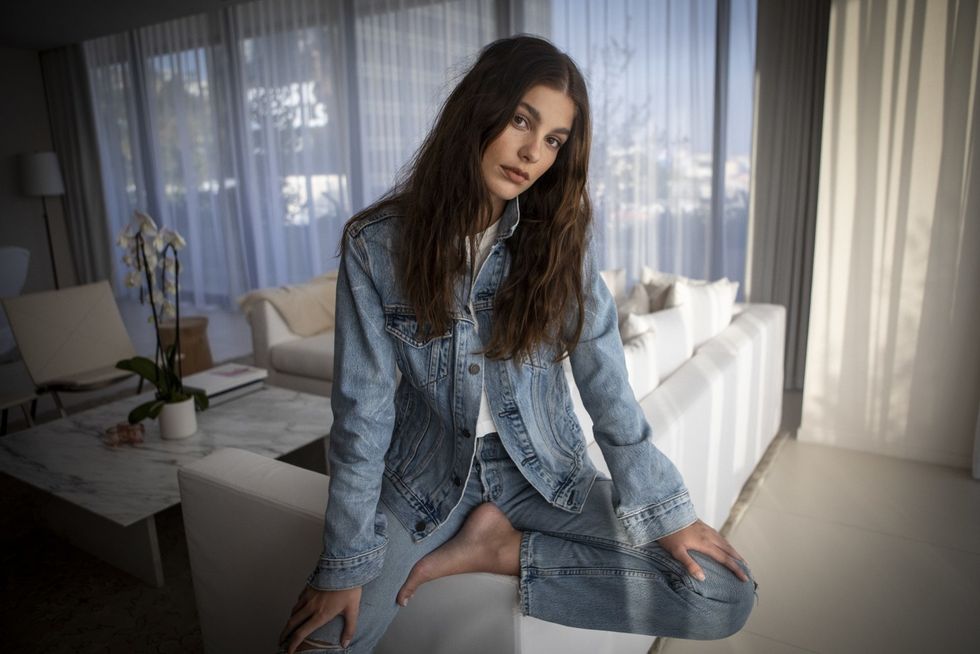 The Los Angeles Times
Camila Morrone may be an exception to that. She may be wise beyond her years, and the connection that she and DiCaprio have together may be that rare kind of soul-bond that is so profound and unquestionable that age really does become irrelevant. Certainly, if that's what she feels is going on, then she has every right to invest in that belief and see how it plays out—even if it ends up being one of those twenty-something mistakes that she learns from. Alternatively, if it's just exciting to spend some time with someone as famous and interesting as Leo, and she's not taking it too seriously, all the better.

Either way, we shouldn't let our morbid curiosity about a mismatched couple undermine her autonomy. No one can tell her what love and romance should look like in her life, and any suggestion that she's in it for Leo's Hollywood connections looks pretty absurd when you consider that her stepfather is Al Pacino. Camila is just fine—great even…but we're all going to keep commenting about Leo as long as he keeps seeking out women who are so much younger—and potentially very vulnerable to that power imbalance. You get one, maybe two age-defying soul-bonds per lifetime, Leo! At this point, dating women who are in that sweet spot of technically-legal-but-with-a-brain-that-is-still-developing is just your thing, and it is not a good look. Maybe stick with climate change instead.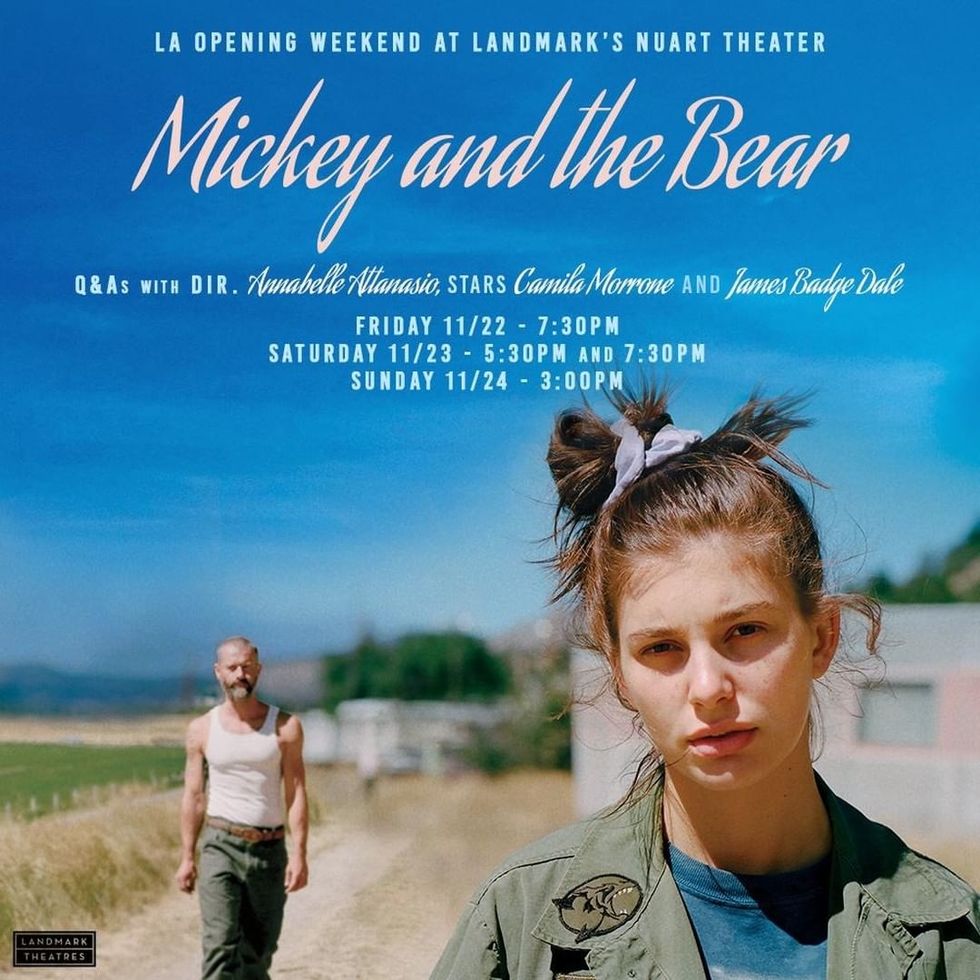 In the interview, Morrone also expressed her desire to be recognized for more than her connection to Leo, saying of her new film, Mickey and the Bear, "I think more and more now that people are seeing the film, I'm slowly getting an identity outside of that… which is frustrating, because I feel like there should always be an identity besides who you're dating." With any luck, the positive reviews are a sign that she will soon have made a name for herself, and will not be thought of as "Leo's girlfriend" for much longer.

And with a bit more luck, maybe Leo will commit to a relationship long enough for a girlfriend to enter her thirties.