FILM & TV
Actress awarded Mark Twain Prize for American Humor.
This past Sunday, the Kennedy Center for the performing arts in Washington D.C. was filled with celebrities, all there to show their support for actress Julia Louis-Dreyfus, this year's recipient of the Mark Twain Prize for American Humor.
According to the Kennedy Center, "The Mark Twain Prize recognizes people who have had an impact on American society in ways similar to the distinguished 19th century novelist and essayist best known as Mark Twain."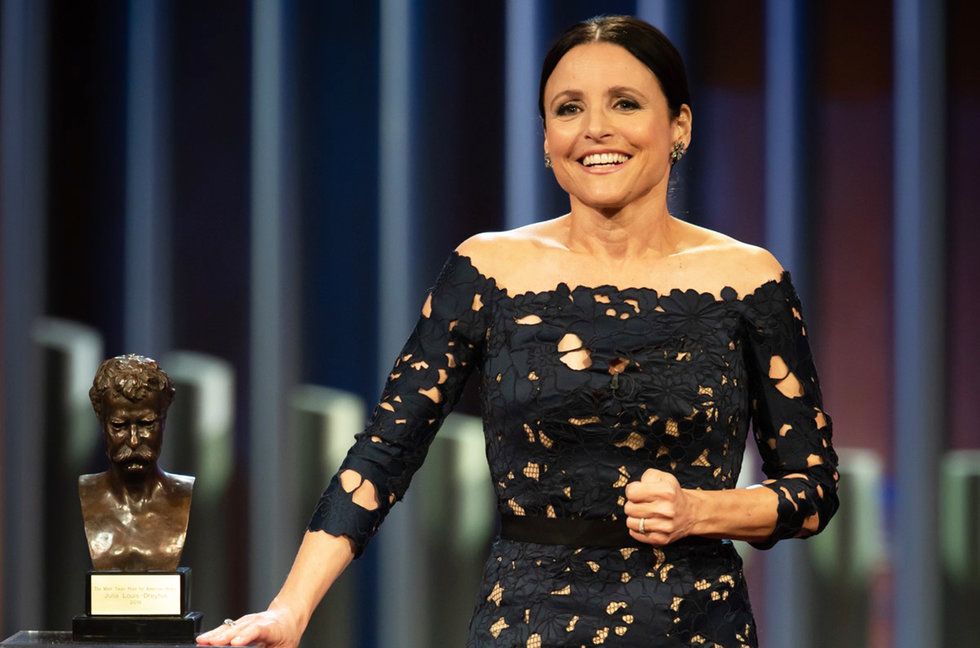 www.billboard.com
With eleven Emmys under her belt, Louis-Dreyfus is no stranger to award ceremonies, but this particular award stood out as a reminder that laughter is the best medicine. During her acceptance speech, Louis-Dreyfus discussed her battle with breast cancer, "Last year, I was lucky enough to get an Emmy award for my performance on Veep, which was an incredible thrill – and it set some kind of a record for the most Emmys by somebody for doing something or other. Then about 12 hours later, I was diagnosed with cancer, another hilarious turn of events. I'm only half-kidding, of course. Cancer isn't at all funny, but a big part of dealing with it has been finding the funny moments," she shared with the guests.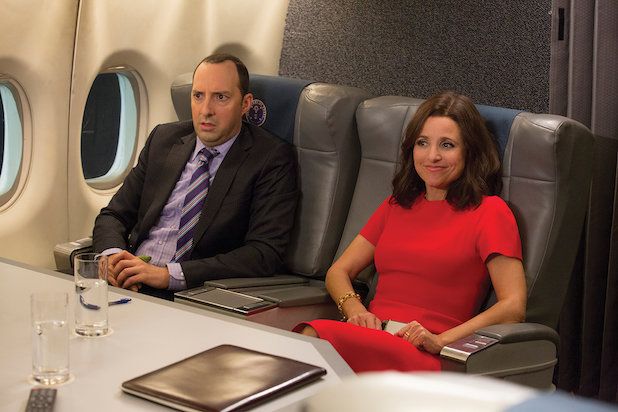 www.thewrap.com
Best known for her roles on Seinfeld and Veep, Louis-Dreyfus is a small screen sensation, bringing her specific brand of humor to the characters she plays. Many of Louis-Dreyfus' peers praised her during the award ceremony, applauding her talent and sharing their personal and professional stories about the actress.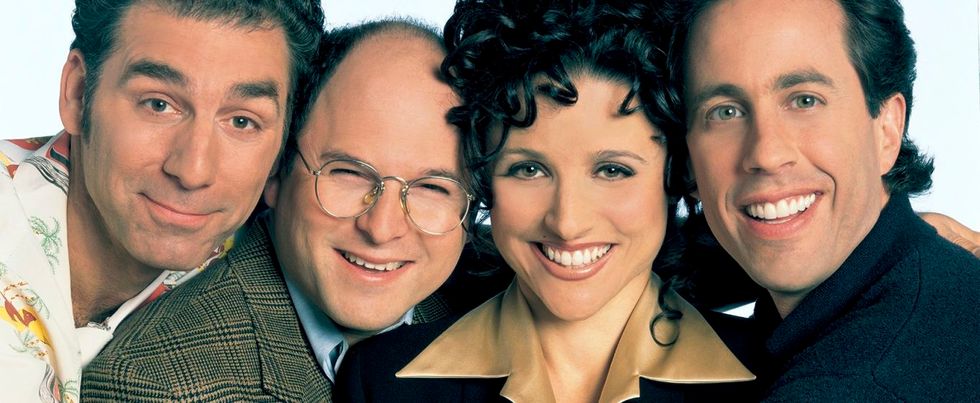 www.tbs.com
Fellow Veep star Tony Hale said, "It's been a privilege getting to know her creative process — the way she works with writers, her commitment to finding the right joke. She consistently handles it with grace and integrity." Tina Fey remarked, "It's her ability to appear completely effortless and natural on the surface while being a stone cold machine of timing underneath it. Julia is a Terminator robot of comedy." "I couldn't get enough of her," former co-star Jerry Seinfeld said. He added, "I never said or did anything inappropriate. But that whole time — nine years — I was not acting. I couldn't." Some other famous faces in the crowd included Bryan Cranston, Stephen Colbert, Lisa Kudrow, Keegan-Michael Key, Ilana Glazer, Jack Johnson, Kumail Nanjiani, and Abbi Jacobson.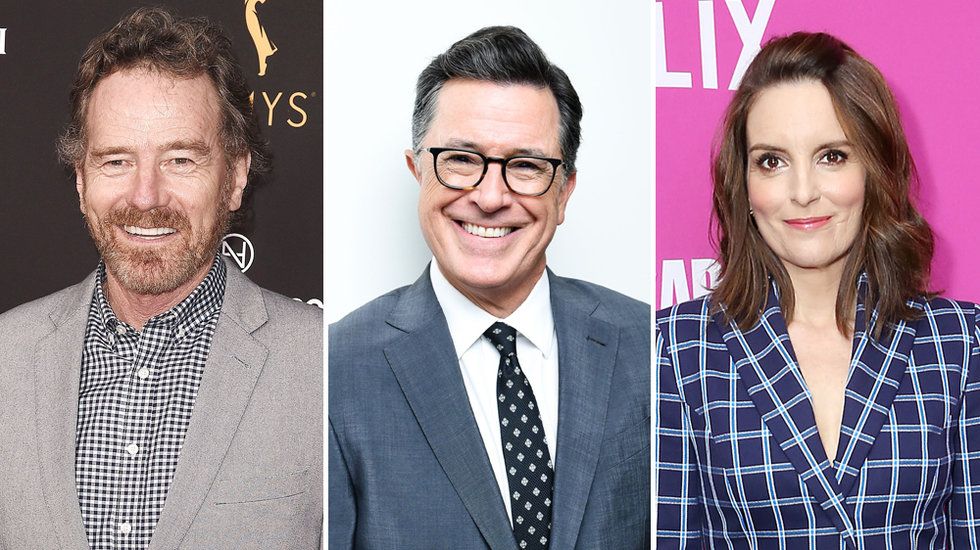 pmcvariety.files.wordpress.com
"Everybody needs laughs. So, the fact that I have had the opportunity to make people laugh for a living is one of the many blessings that I have received in my life," Louis-Dreyfus told the crowd while holding back tears of joy and gratitude.

Louis-Dreyfus is the 21st person to be awarded the Mark Twain Prize for American Humor. The event will be aired on November 19th on PBS.
---
Melissa A. Kay is a New York-based writer, editor, and content strategist. Follow her work on Popdust as well as sites including TopDust, Chase Bank, P&G, Understood.org, The Richest, GearBrain, The Journiest, Bella, TrueSelf, Better Homes & Gardens, AMC Daycare, and more.
---
POP⚡DUST | Read More…

New T.I. Video: Politically Conscious or Dissapointingly Sexist?
Delta Boots Tara Reid From Flight