Frontpage Popular News
Daisy Jones & The Six Inspired Trends To Catch Early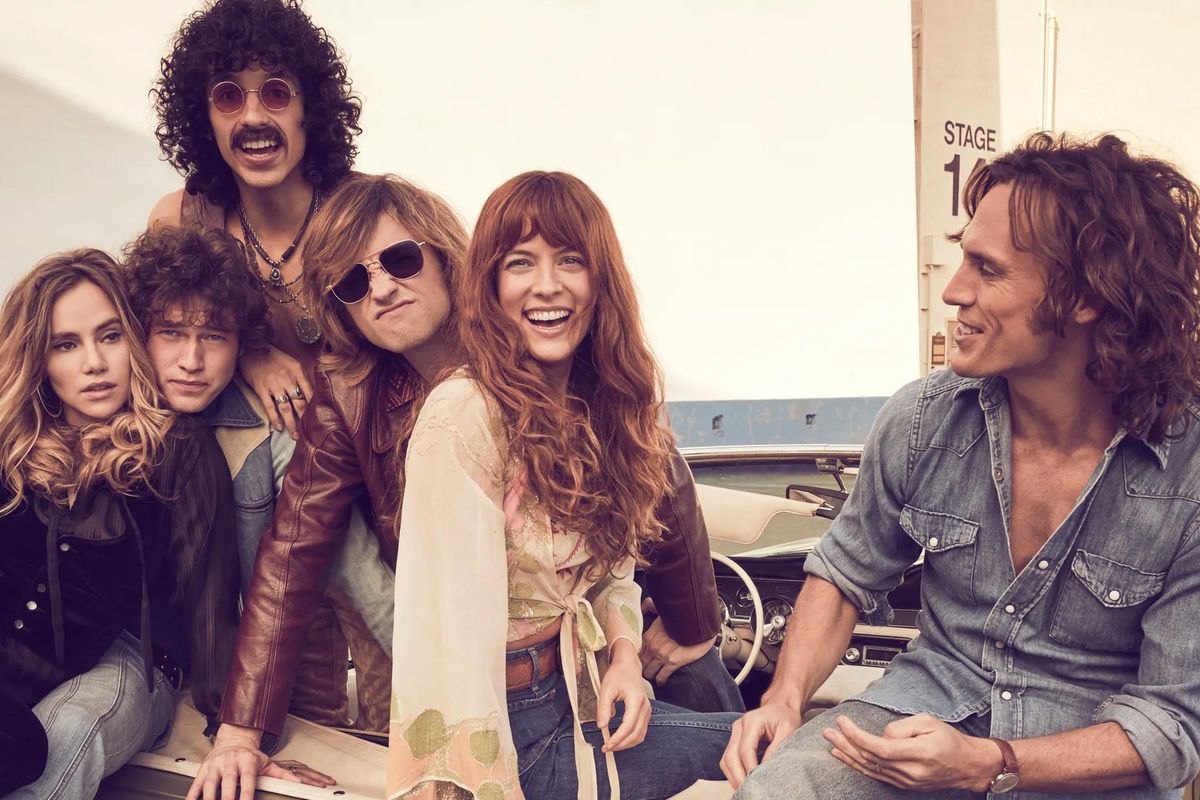 Amazon Prime
In all my time on BookTok, there have only been a few novels that actually earn the hype. The algorithm crams book after book down your throat but then, surprisingly, you find one that's well worth the wait. In this instance, I'm talking about Daisy Jones & The Six by Taylor Jenkins Reid.
---
I read this a few years ago and forced everyone in my immediate circle to do the same the second I turned the last page. From start to finish, it's flawless. It's a fictionalized epic based on the notorious drama behind Stevie Nicks and Fleetwood Mac. It's as if you interviewed the tumultuous, mystical band and they left nothing on the table.
The book follows
Daisy Jones
, a mesmerizing artiste who was clearly born to be a star. It leads us through the 60's along her inevitable rise to fame. Daisy had the looks, the voice, and the attitude — sleeping with rockstars and dabbling with drugs. At the same time, the band The Six led by the angsty Billy Dunne are taking off. When an eagle-eyed producer matches Daisy with The Six, the world is forever changed.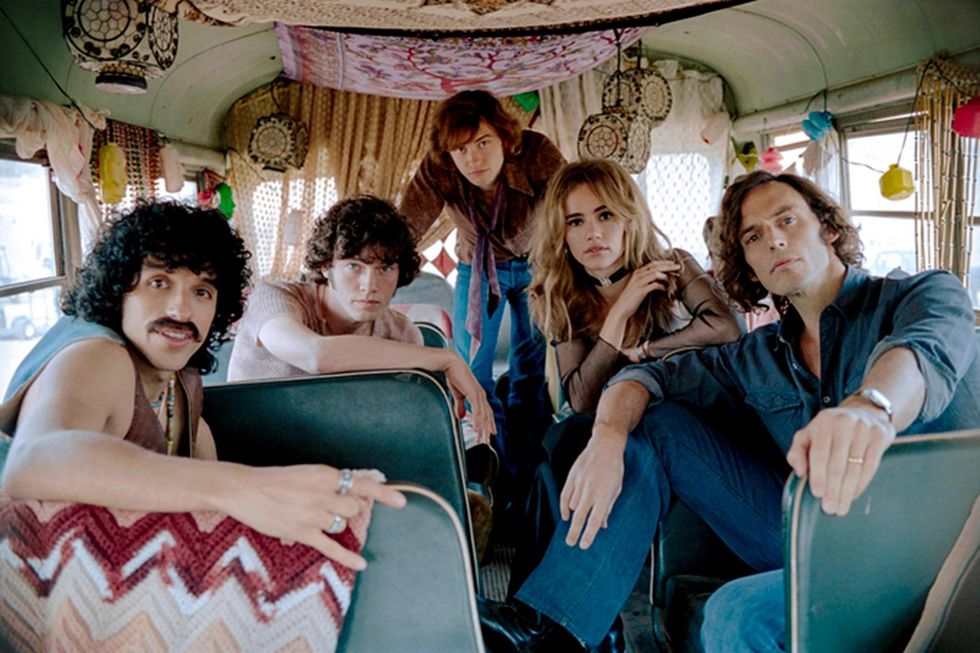 Amazon Prime
Cue the drama. The merger of Daisy Jones + The Six goes on to impact the music industry as their internal drama becomes public. The tale twists and turns until one final concert at Chicago's Soldier Field signals the end of their time together.
Now, years later, a rising journalist gets the chance to hear their sides of the story. It's equal parts sex, drugs, and rock and roll.
The story is so addictive it can't be missed. So if you're not a reader, you're in luck. The upcoming TV adaption debuts on March 3, 2023 on Amazon Prime. The 10 episode miniseries is already garnering buzz with a promising cast.
Riley Keough, daughter of the late Lisa Marie Presley and granddaughter of Elvis, will play the lead Daisy and Sam Claflin (Me Before You) will play Billy. Other notable names are Suki Waterhouse and Camila Morrone, who you may also know as Leonardo DiCaprio's ex-girlfriend.
I can already feel a 70's-style resurgence on the horizon. This is Gen-Z's Almost Famous, without a doubt. The way the TikTok community will never be the same after this miniseries premiers. I don't even know if SHEIN has enough bell bottoms in stock for the trend-hungry consumers.
Sometimes, you can sniff a trend from a mile away. Call me crazy, but I just know we are all going to obsess over the It Girls from Daisy Jones — just like we did with Euphoria. Get your record players out, here are the top trends Daisy Jones & The Six will reignite:
A Curtain Bang Resurgence
No one did curtain bangs and blowouts quite like the women of the 70's. Whip out those Revlon blow dry brushes (or Dyson Air Wraps for the blessed) and cut your front pieces. We are aiming for bombshell hair and wispy bangs.
Remember, blow dry the top parts and front pieces of your hair away from your face to get the utmost volume.
The Bell Bottom
Honestly, I live for bell bottom jeans. While the baggy jean look has reigned for months, sometimes I like a little shape in my jeans. I'm not talking about anything crazy like skinny jeans, but a fitted thigh is all I need.

I guarantee you that every cast member of this show will at one point rock a pair…and I equally promise that every store will be pushing the 70's favorite jeans by April.

Band Tees
I can totally see a revival of retro band tees coming back into Urban Outfitters. The oversized vintage-style tee is all the rage, so slap on a picture of the Rolling Stones logo and you're in business.
Nothing says "I'm with the band" quite like a vintage-inspired tee. This one from Urban is exactly what I'm talking about.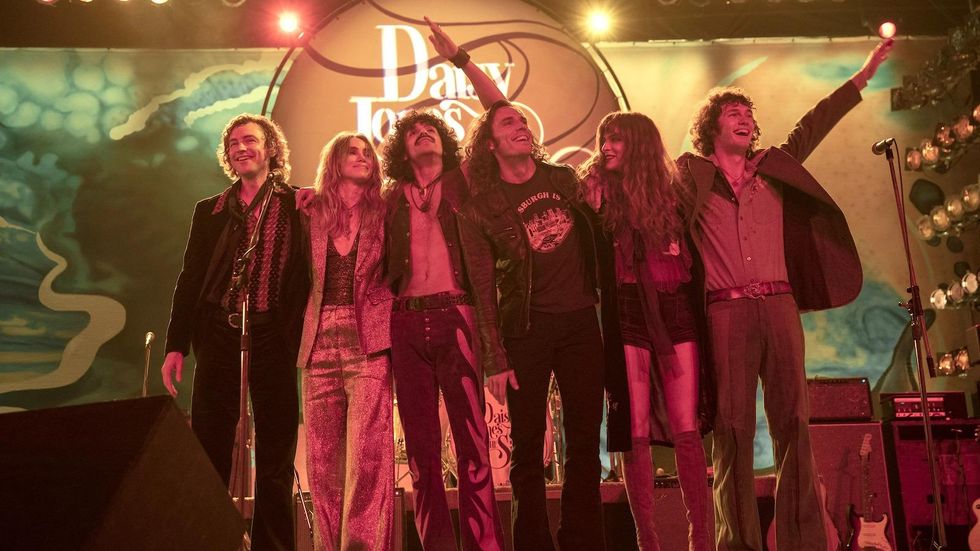 Amazon Prime
Record Players
Remember that era in 2014 when everyone went out and bought a Crosley record player with Tumblr-recommended aesthetic records like The Neighbourhood and The 1975? I just have the weirdest inkling that we are on the cusp of roaming around record stores yet again.
There's no shame, my dining room wall is covered in vintage records I bought on a discount at my local record store. Bring on all the vinyl for me.
Fur Vests
Anything fur-lined really. A fur vest is the ultimate accessory for your weekend outfit. Seriously, I act differently when I wear a fur vest. Add a pair of sunnies and you're a rockstar with other places to be.
My personal rec is this Free People fur vest that's perfect for literally any occasion.