MUSIC
This unstoppable powerhouse is following up this summer's Hustle with a raw sound.
This past summer Daphne Willis dropped Hustle, a departure track that proved to the world that she can perform any musical style, with a gusto most artists can only dream of.
The tracks eclectic mix of R&B and hip-hop was met by fans with enthusiasm and general fist-pumping. Ever the unstoppable force, Willis scarcely took a break after "Hustle" before heading back into the studio. Her latest offering from these sessions is "Forgiveness." The new single doesn't disappoint, and Popdust got an exclusive first listen.
Digital and marching drums fire analog electricity in to the air. A twisted sound — part synth scream, part guitar shriek —accompanies piano chords as they steadily progress. Willis' starts singing of war and heavy metal. Soon, we're at the chorus, a passionate plea for forgiveness from the heavens, heralded by a major shift that feels like clouds parting on a bleak day. The respite ends, and we're back in the rhythmic verse. Willis speeds up her meter, spilling ideas, thoughts, and feelings like a broken dam. Before we can even process the verse, we're suddenly back in the angelic world of the chorus, begging again for absolution. Then, the breakdown; part ultimatum, part laying out of the facts. We settle into the chorus again, rounding off the story of two people who know they are the cause of each other's pain, but also each other's only hope for salvation.

Forgiveness carries on stylistically where Hustle left off. Willis is still playing with RnB aesthetics and hip-hop sensibilities. It's bold, but not brash, big, but intimate. It has all the power and feeling of a Rihanna ballad, but whereas some songs of this style tend towards universality, this track makes you feel like you know Daphne. It feels like she's letting you in to the struggle. It never quite spills over into a Mountain Goats level of hyper-personal, but it is nonetheless the closest you're likely to hear to that whilst retaining the accessibility of a pop format. In a word, the track is authentic.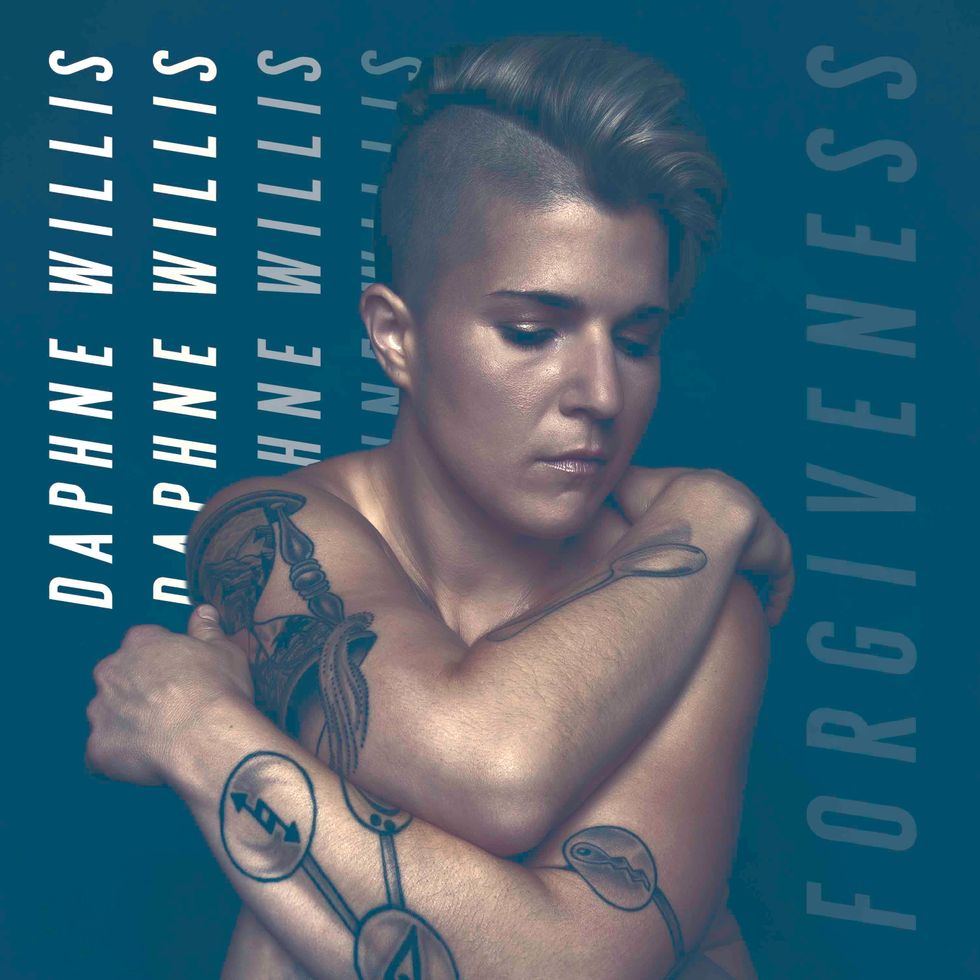 Willis is undoubtedly building up to an album with this work. Hustle and Forgiveness show her emotional range brilliantly. The latter inspiring strength in vulnerability, and the former strength in invulnerability. This begs repeatedly the question of what lies between those two poles for her. Willis has a masterful hand for writing songs, she knows exactly what she's capable of, and has apparently surrounded herself with a production team that lets her turn a music studio into a savant's play-pen. It feels like she is being enabled in the best way, and soon the world will not be able to get enough of her. We've said it before, get on the Daphne Willis train now, or you really will have to ask for forgiveness.
From Your Site Articles
Related Articles Around the Web