CULTURE
Among the Disney Corporations latest acquisitions are all your private hopes and dreams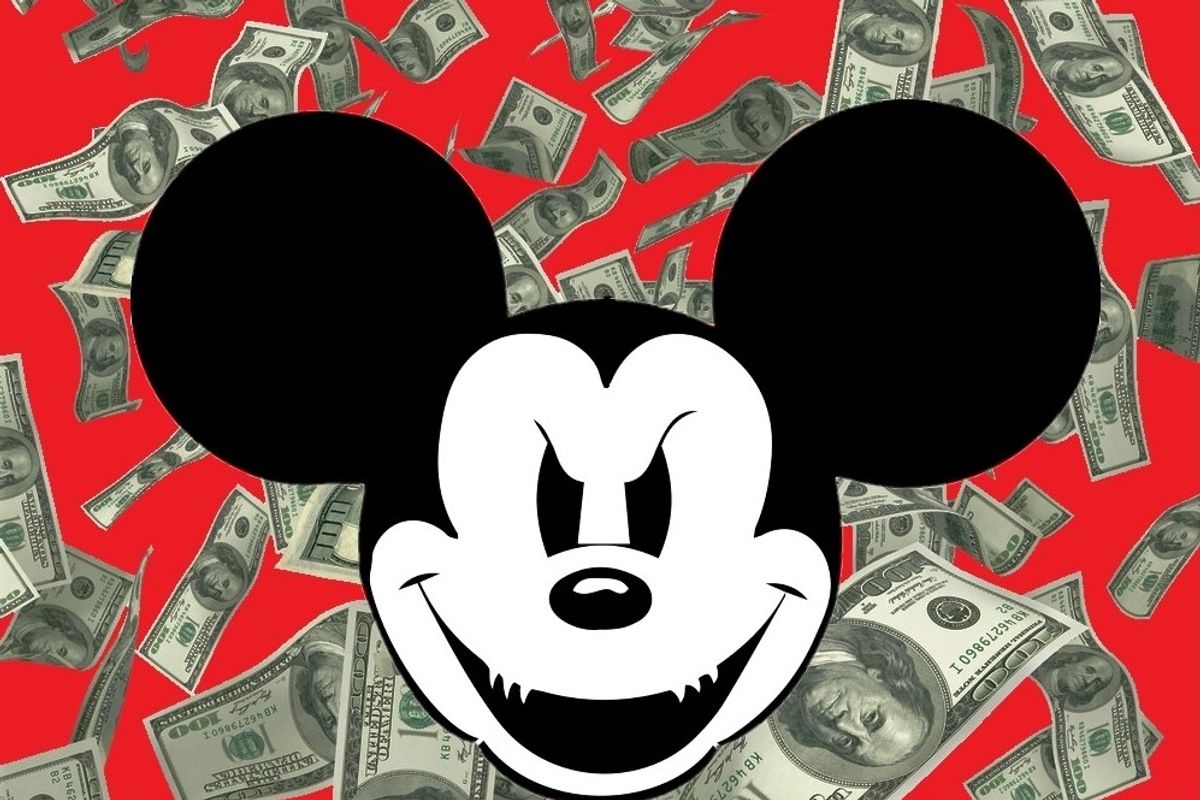 From that moment, as an infant, you are laid upon a Minnie Mouse Buddy Blanket to absorb the sights and sounds of Bambi blasting at you from your family TV, your life belongs to Disney.
Swaddled in your Dumbo onesie, drinking from a Tigger bottle, and squeezing a Simba Cuddleez plush, you are innocent of the world's woes, and with the help of Walt Disney's Imagineers, you can remain that way until your dying breath.
Obviously the infinite expansion of Disney's media empire has stunned the whole world in recent years—with Star Wars, Marvel, and Fox all being subsumed by the undying hunger of Walt's frozen zombie head. But you don't just have to limit yourself to watching Disney movies and TV Shows in theaters, on dedicated Television networks, and on the Disney+ streaming service.
---
Nor are you confined to the associated Disney merchandise or the expansive catalog of Disney music—available on radio Disney and in the form of live, orchestral performances. No, you can give over your every life experience to the Disney brand.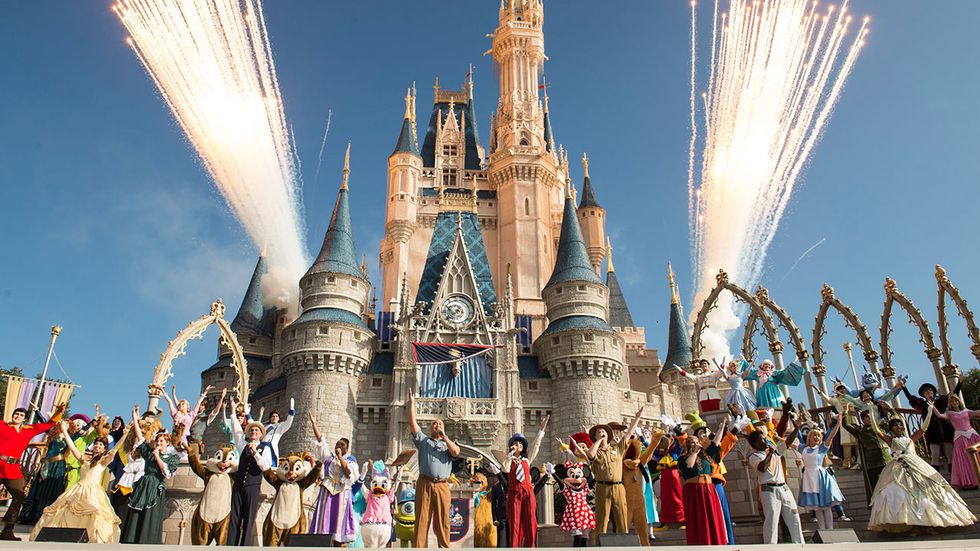 Disney
Want to travel the world? No need to take the risk that you might experience anything unexpected along the way; just leave your adventure in the familiar, competent hands of the Disney corporation and its travel subsidiaries. Orlando, Los Angeles, Paris, Tokyo, Hong Kong, and Shanghai! Experience them all through Disney's theme parks, without having to engage with the local culture or learn the language—because all the signs and menus are in English!
And if rides, parades, fireworks, and replica streets that could almost convince you that you're in a real place aren't your thing (there must be something wrong with you), then you can always go on a Disney cruise—travel the high seas with your favorite Disney characters! With itineraries that can take you around Alaska, Hawaii, Mexico, the Bahamas, Europe, and more, you can genuinely devote every vacation you ever take to the monopoly of the Mouse. Huzzah!
No doubt, on your journey, you'll meet a lot of like-minded Disneyphiles, and you may even find one with whom you share enough other twisted perversions that you want to spend your life together. Well, good news! Disney just introduced a brand new line of Disney princess-inspired wedding dresses, so you or your heteronormative bride can walk down the aisle in a chaste white ensemble that might vaguely remind someone of Belle, Aurora, Tiana, Pocahontas, Ariel, Cinderella, Jasmine, Rapunzel, or Snow White! Priced from only $1,200 up to $10,000—in case you don't want to look like knock-off trash—you might as well buy the whole set!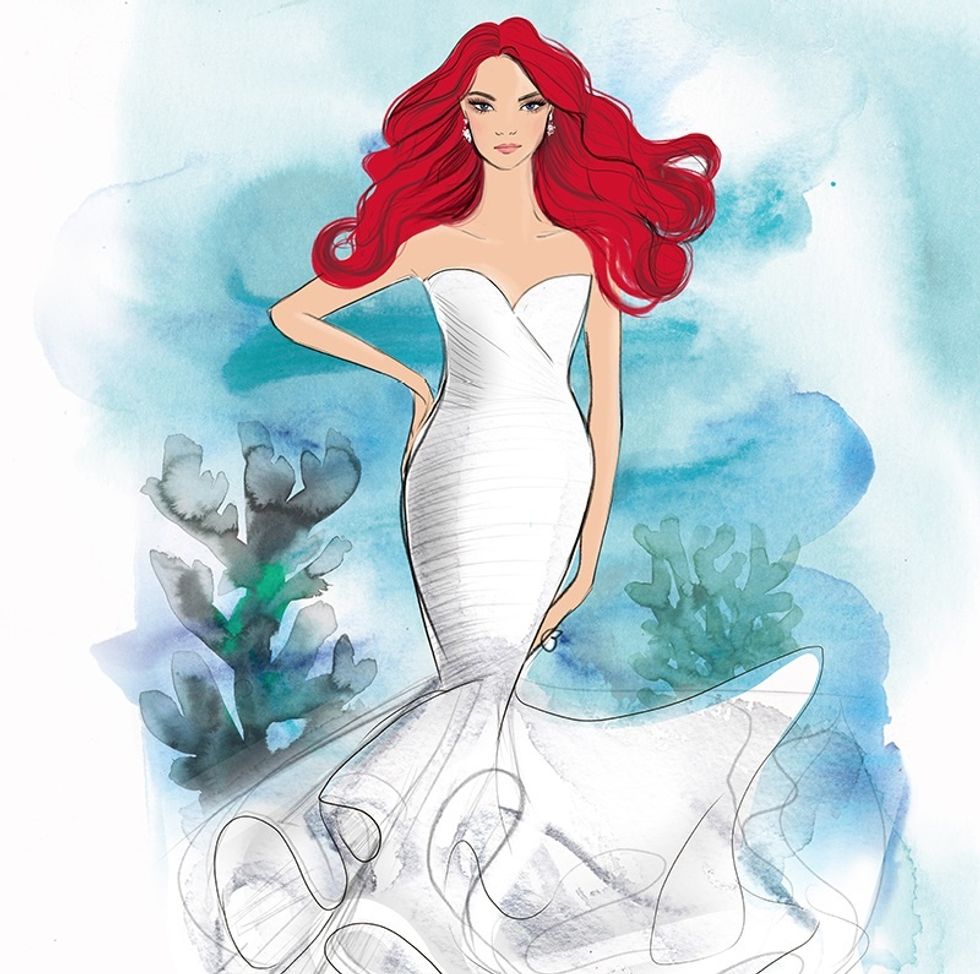 Disney
Of course your ceremony will have to take place in a Disney park, but have you considered whether you want your special day to have a nighttime view of Cinderella's castle in Disney World—starting at $30,000 (though it's unclear how much extra it will cost to have Baby Yoda as your ring bearer)—or if you would rather link your life to another person in the Rose Court Garden in Disneyland—where they filmed Disney Fairytale Weddings?
Maybe you could be featured in your own Disney+ special! After your honeymoon at a Disney Beach Resort, or on Disney Adventure on the continent of your choice (except Antarctica…for now), it will be time to settle down and start a family…in the exclusive neighborhood of Golden Oak—the only gated community that is actually inside Walt Disney World. For just $2-10 million, you too can own a little slice of The Happiest Place on Earth™®©, and go Disneybounding every day!
Once you and your racially appropriate Prince/Princess move into your new castle, you can strap on your mouse ears and get to work spawning the next generation of Disney-branded humans—just don't forget to make a Disney Baby registry for the baby shower. And while you will probably be required to homeschool—because the Walt Disney Magnet STEAM school in New York City is not nearly as magical as the name suggests—you can always supplement screenings of Donald in Mathemagic Land with plenty of Disney's educational workshops and classes.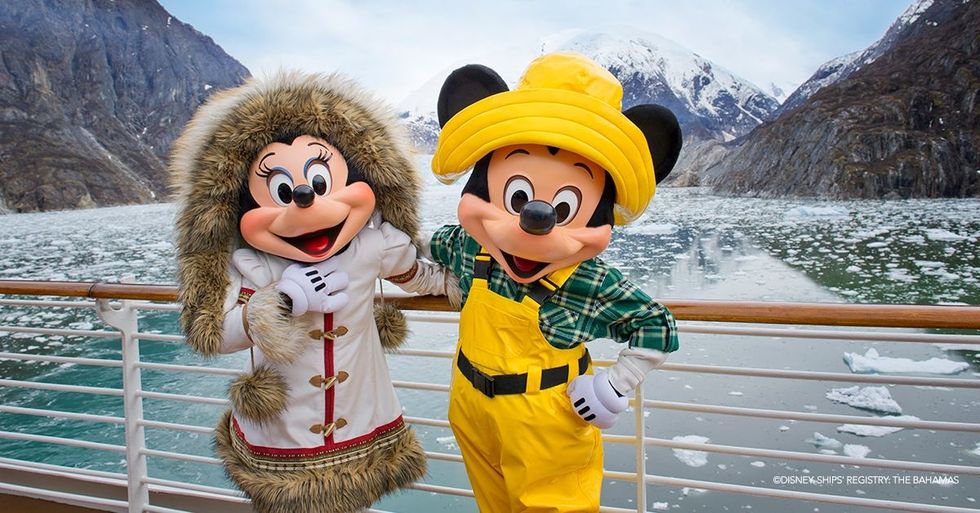 Disney
And when you're bathed in the dim glow of aFrozen night light projector, watching your little one drift off to sleep—sweetly nestled in their Sleeping Beauty bedding and soothed by the sounds of a Tangled, Read-Along Storybook and CD—don't forget to whisper in their ear, "I want a Disney-themed funeral."